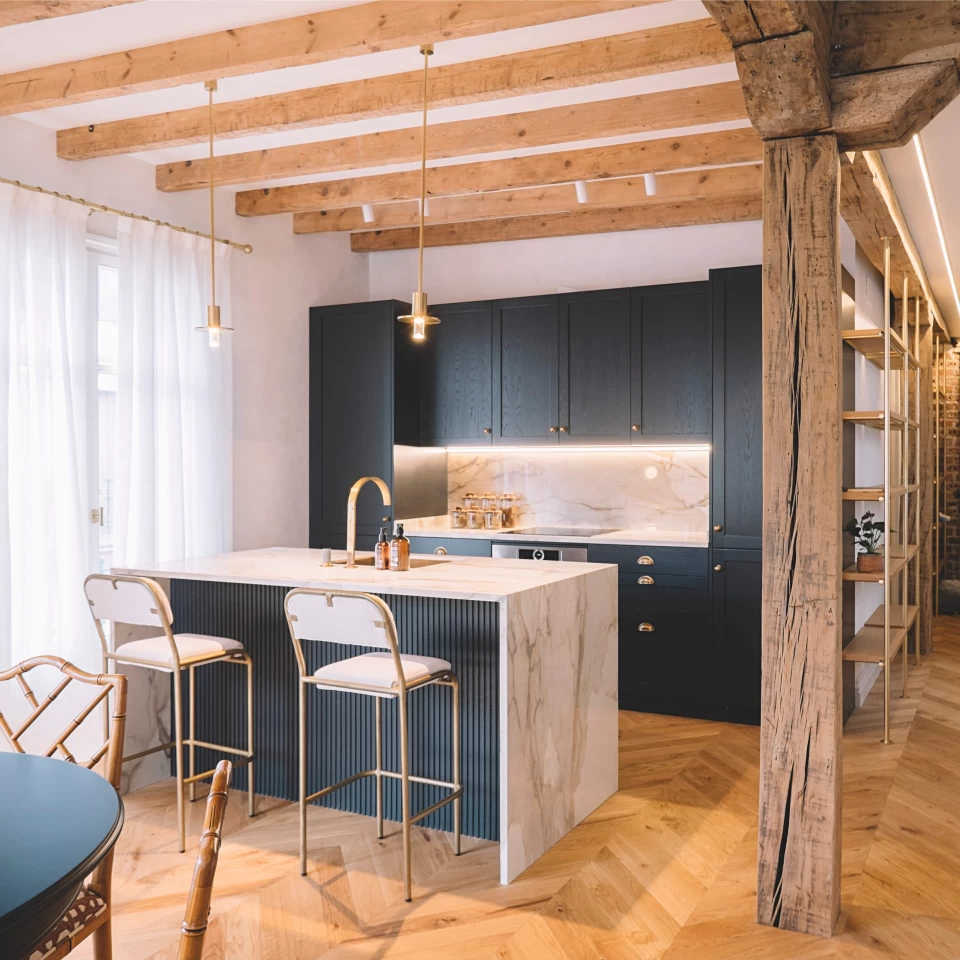 Decocina Estudio Project
Large porcelain stoneware slabs Atlas Plan for a kitchen with an extra touch of class
Luxury becomes cozy

An interior design project that interprets the infinite combination possibilities of materials to create elegant, sophisticated yet modern and cozy environments: the natural warmth of wood, the rustic and industrial flavor of exposed brick walls, the gold finishes and accents
of accessories and furnishings.

The project is completed by the large slabs in Calacatta Antique porcelain stoneware by Atlas Plan that embellish the surfaces of the kitchen area: the worktop, the backsplash and the beautiful central island.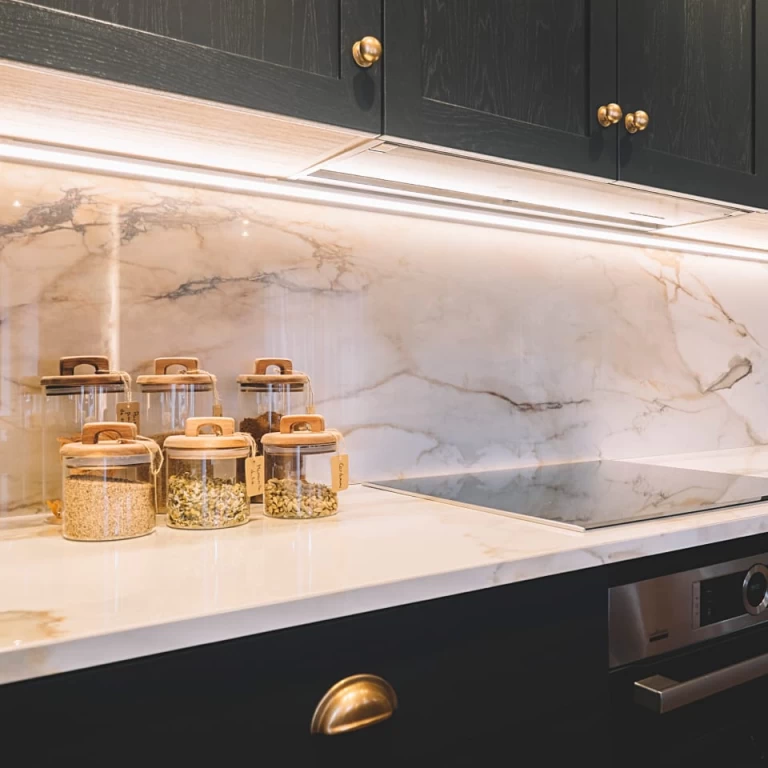 The chromatic richness of the surfaces
With its ivory white background sculpted by bold veins, in shades ranging from dark gray to beige, pink and orange, Calacatta Antique by Atlas Plan expresses on the surface all the richness and chromatic energy of this interior design project.
Surfaces used
The Calacatta Antique porcelain stoneware slabs are ideal for marble look kitchens and rooms that seek an atmosphere of precious elegance. The 162x324 cm large format slabs can be used as countertops, backsplashes or as covering for any type of work surface.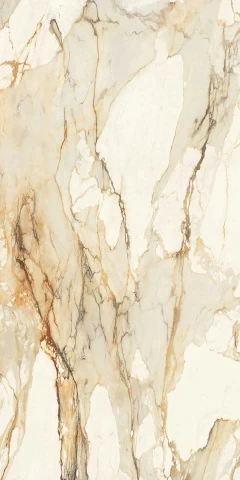 Calacatta Antique
See the product
Other projects you might be interested in