Spaces: Kitchen, Living
Country: Israel
Designer: Hani Hemo
Photographer: Or Kadosh
Distributor: Dan Marble
Fabricator: Mevo-Marble
A showroom effect open plan
An eclectic and contemporary open plan, merging kitchen, dining room and living room into one large space.
Each element is left exposed, echoing the effect of a design showroom where each design element expresses a precise aesthetic and ornamental intention.
The Light Grey Stone marble look surfaces by Atlas Plan used in the kitchen area - island and countertop - fit perfectly into this interior design project grounded essentially on the harmonious contrast of gray, white and black that infuse the environment with a sense of great stylistic homogeneity.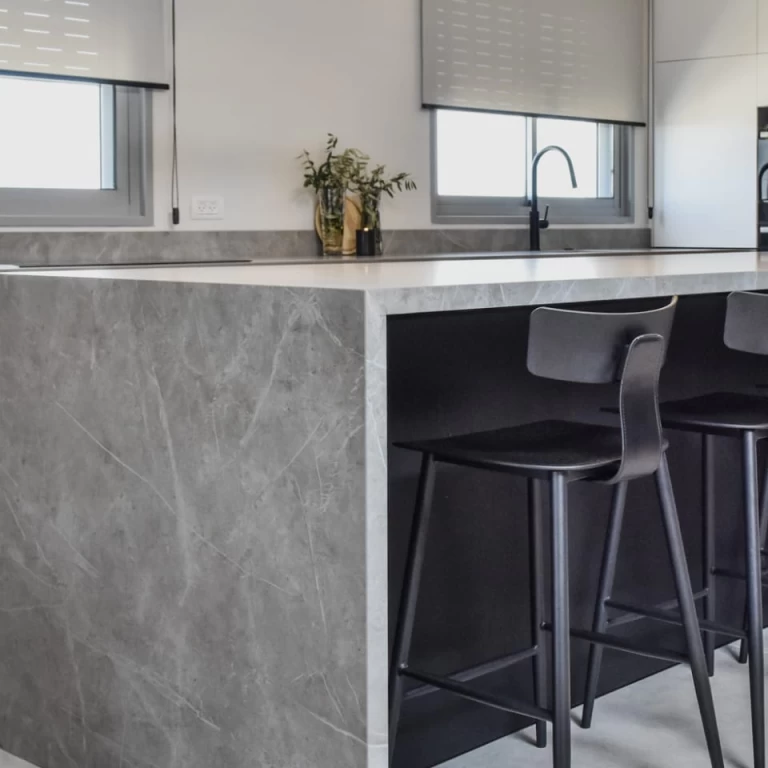 Personality in delicate tones
The light, delicate gray of the Light Grey Stone porcelain stoneware slabs, with its minimal look enhanced by subtle white veins, fits into the room with an elegant and discreet personality, blending perfectly into the gray color scheme.
Surfaces used
Light Grey Stone marble look porcelain stoneware slabs are ideal for use in various settings, from kitchen worktops to bathroom vanity tops and bar and restaurant counters. A versatility of style combined with the high technical performance of the material.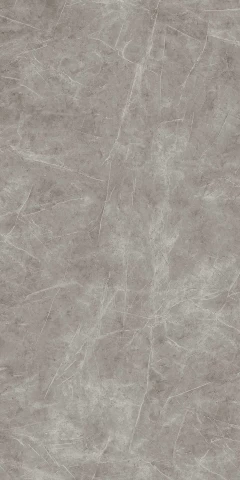 Other projects you might be interested in