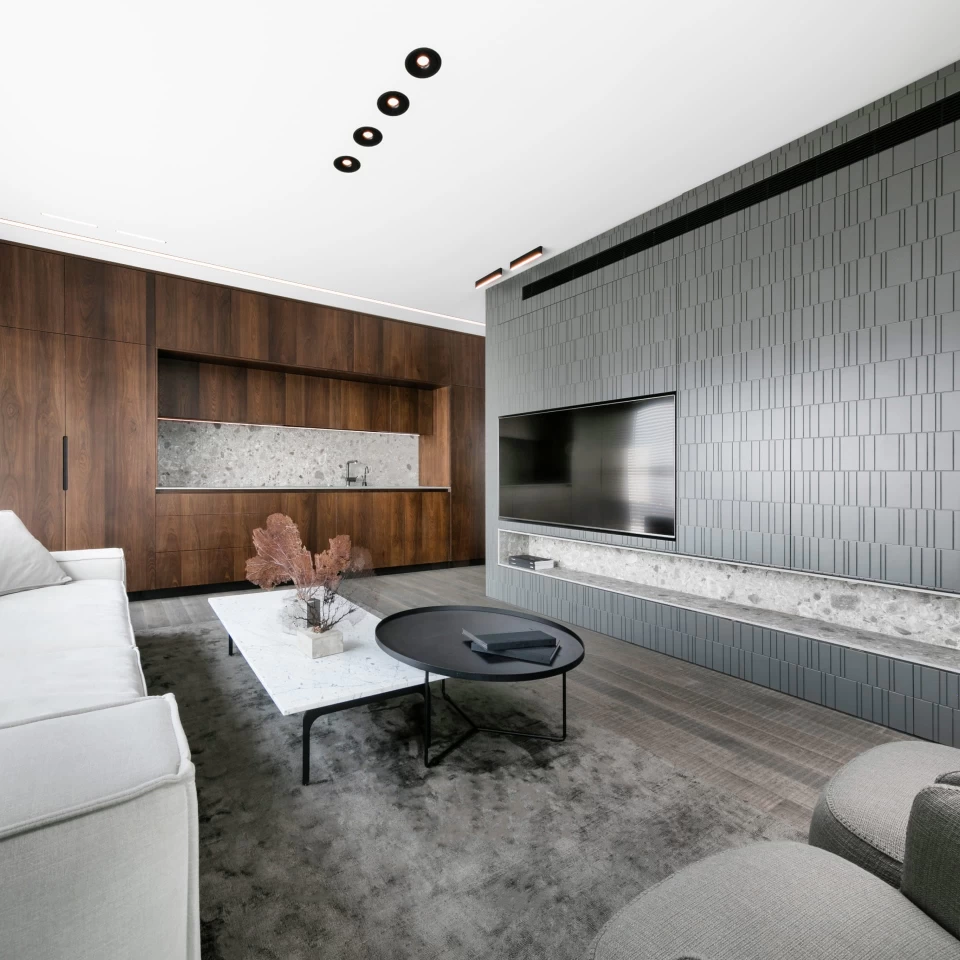 Hyatt Project
Ceppo di Gré look porcelain stoneware for a luxury designer flat
Spaces: Kitchen, Living
Country: Israel
Designer: Erez Hyatt
Photographer: Elad Gonen
Distributor: Dan Marble
Design in the name of elegance

80 square meters of design and sophistication in which details make the difference. With this interior design project, Israeli designer Erez Hyatt has skilfully combined domestic luxury, elegance and warmth.

Every environment within the home is perfectly in tune in terms of its lines, lights, colors and materials.
The lighting has been very carefully designed to enhance the aesthetic impact of the furniture in each room. In the living area, artificial light blends with the natural light that comes through the windows and from the 12 square meters of balcony that overlook the Ramat Gan skyline.

The aesthetic harmony is emphasized by the Ceppo di Gré look Kone Mix porcelain stoneware surfaces used for the kitchen top, the bedroom and the niche within the living room furniture. A choice that makes for an interesting play on depth between the various materials and that also brings style continuity to the various spaces within the home.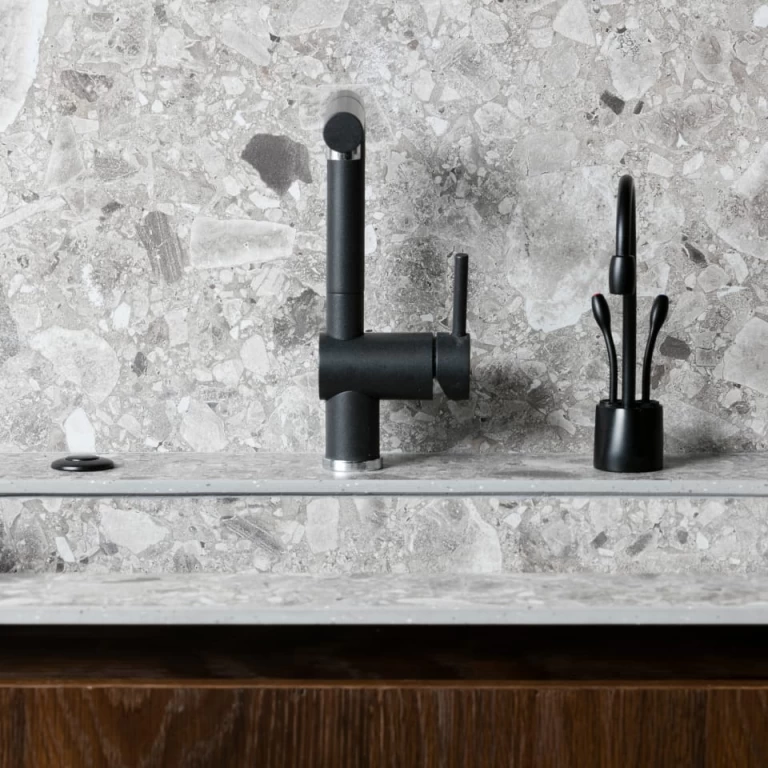 The personality of a unique stone
Inspired by the ornamental aesthetics of the iconic Ceppo di Gré stone, Kone Mix faithfully restores the timeless elegance of the typical Lombardy stone to rooms, in its classic light gray color and decorative pattern of large irregular pebbles.
Surfaces used
Kone Mix is the Atlas Plan product used in this project and featured in various spaces within the home. This stone look slab is 162x324 cm, 6 or 12 mm thick and is available with a matt finishing. As with all Atlas Plan porcelain stoneware surfaces, Kone Mix can be used in both indoors and outdoors.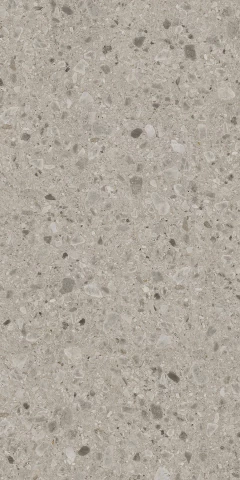 Other projects you might be interested in