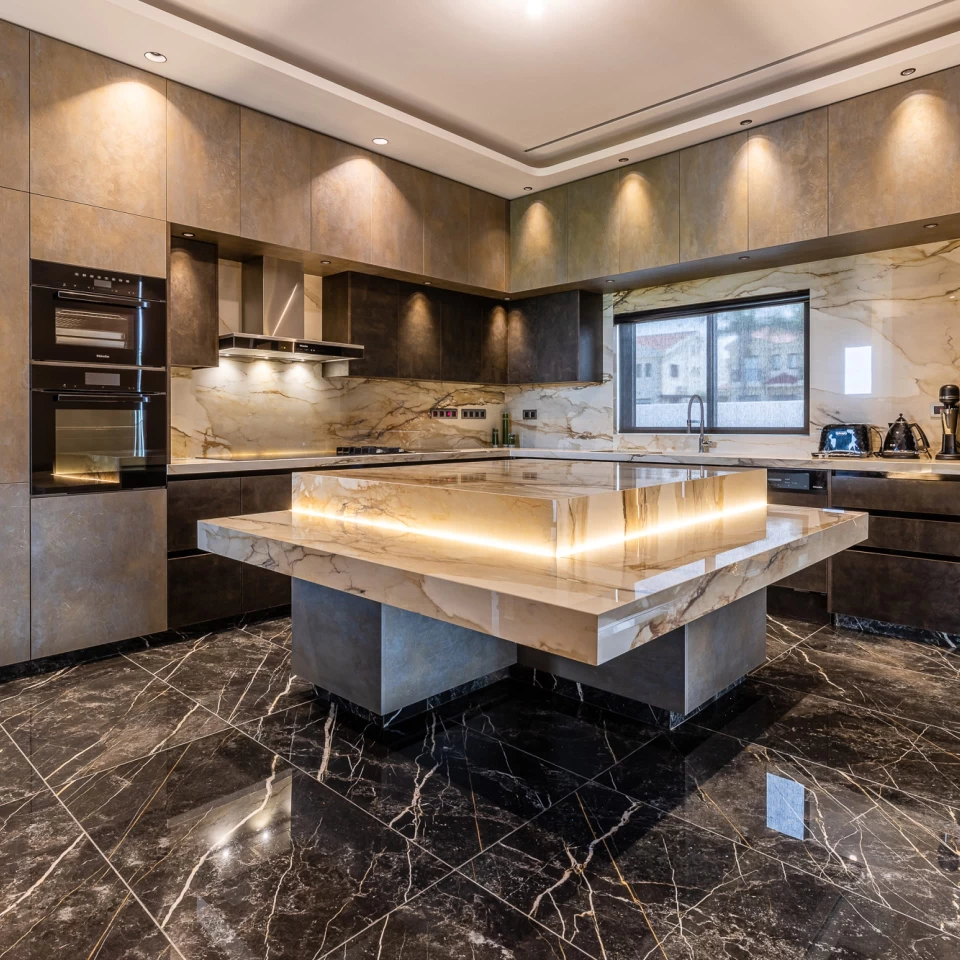 Kouroushis-Onoufriou Project
A kitchen environment that impresses with Calacatta Antique surfaces
The amazing elegance of the marble look

An open-space kitchen and living project that enhances the beauty of lines and materials.
The large Calacatta Antique marble look slabs of Atlas Plan add emotion to every surface: countertop, backsplash, sink and the beautiful central table are traversed by a rich texture of veins, enhanced by the lighting project and the golden reflections of the lights.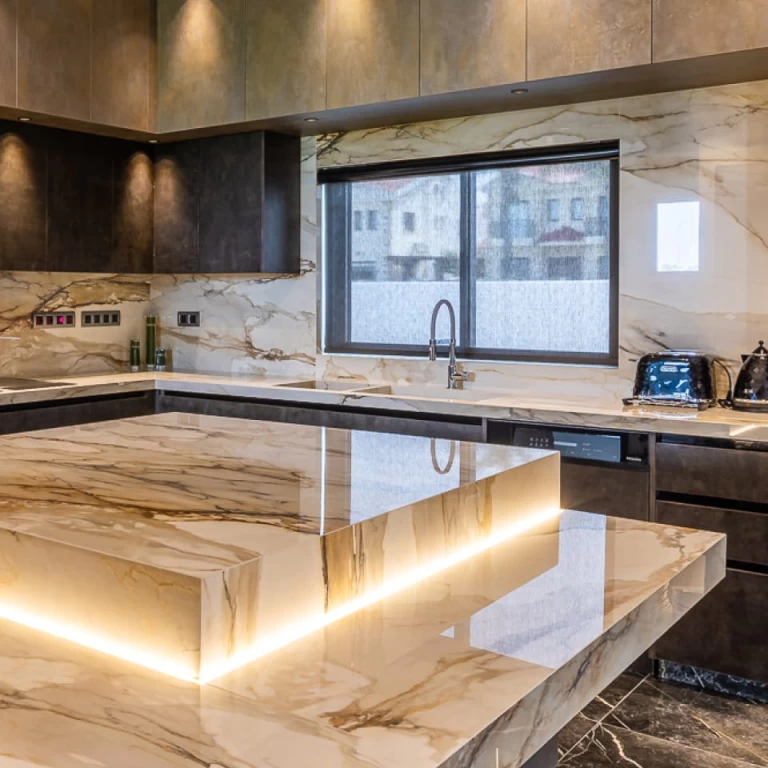 The realism of the surface
Calacatta Antique porcelain stoneware by Atlas Plan perfectly reproduces the timeless elegance and expressive richness of marble on its surface, transforming every interior design project into a space that excites and surprises.
Surfaces used
The large Calacatta Antique slabs in the 162x324 cm format can be used in all kinds of applications, both indoors and outdoors. The polished 12 mm finish enhances the brilliance of the material, adding a touch of class to any interior design project.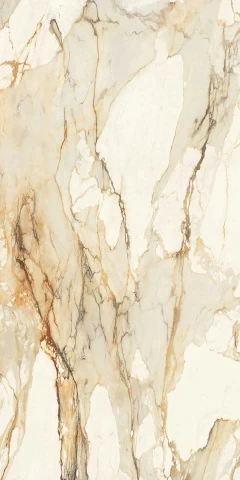 Calacatta Antique
See the product
Other projects you might be interested in