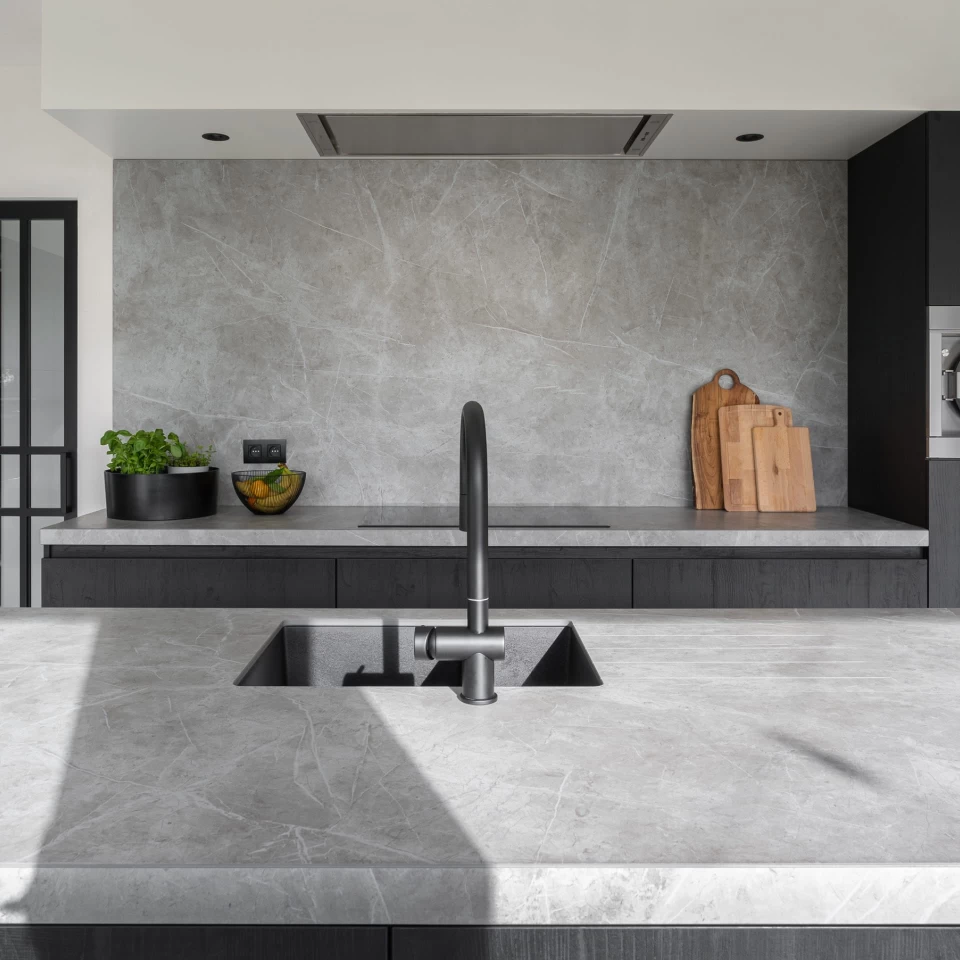 Locas Project
Contemporary world in the kitchen with Light Grey Stone
Space: Kitchen
Country: Belgium
Designer: LOCAS BV Living Interior
Photographer: LOCAS BV Living Interior
Distributor: Den Dam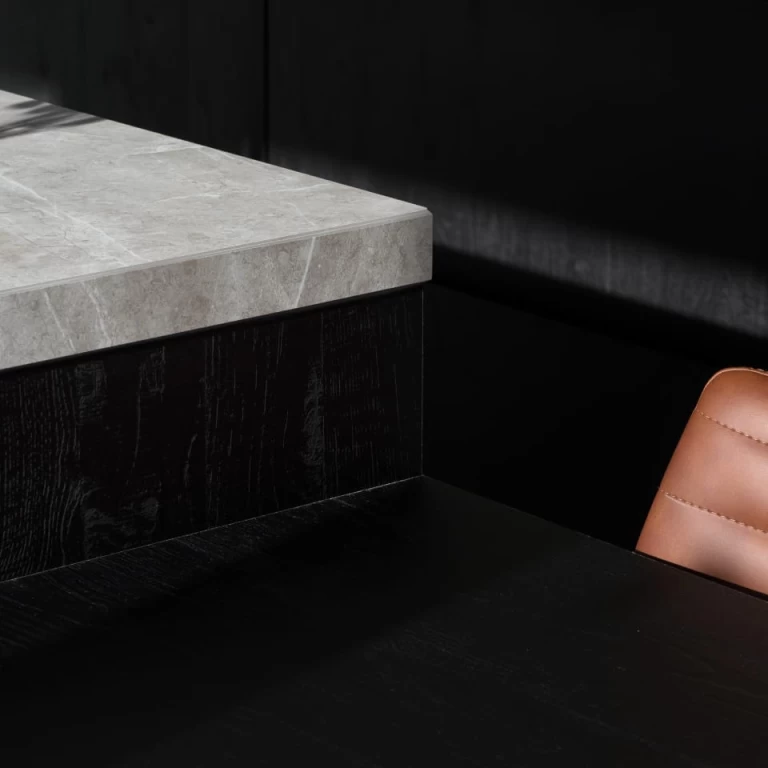 The contemporary elegance of gray
A kitchen that interprets all the stylistic features of contemporary design: monolithic volumes, essential and minimalist design, continuous and rigorous lines, high-tech elements.
A formal neatness that enhances the value of the materials and surfaces in Light Grey Stone marble look porcelain stoneware surfaces by Atlas Plan used to clad the central island, the kitchen countertop and the scenic backsplash wall.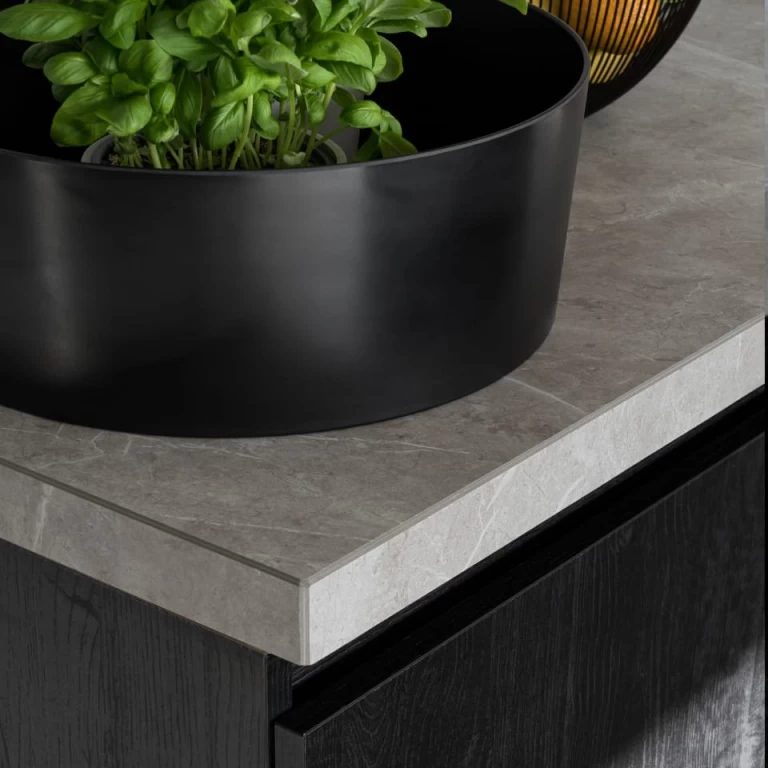 A personality made of subtle contrasts
The one-color impact is lightened by the minimalist look of Light Grey Stone which enhances the sculpted and square design of the volumes, without weighing it down, thanks to its light gray background color, emphasized by delicate white veins.
Surfaces used
The elegant and delicate tones of Atlas Plan Light Grey Stone marble look slabs are combined with the high technical performance of porcelain stoneware. The surfaces become suitable for application in any type of premises, both in residential and commercial settings: kitchen countertops, bathroom vanity tops, bar and restaurant counters.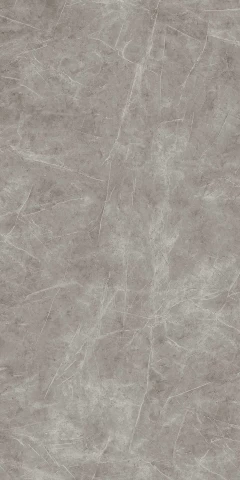 Other projects you might be interested in