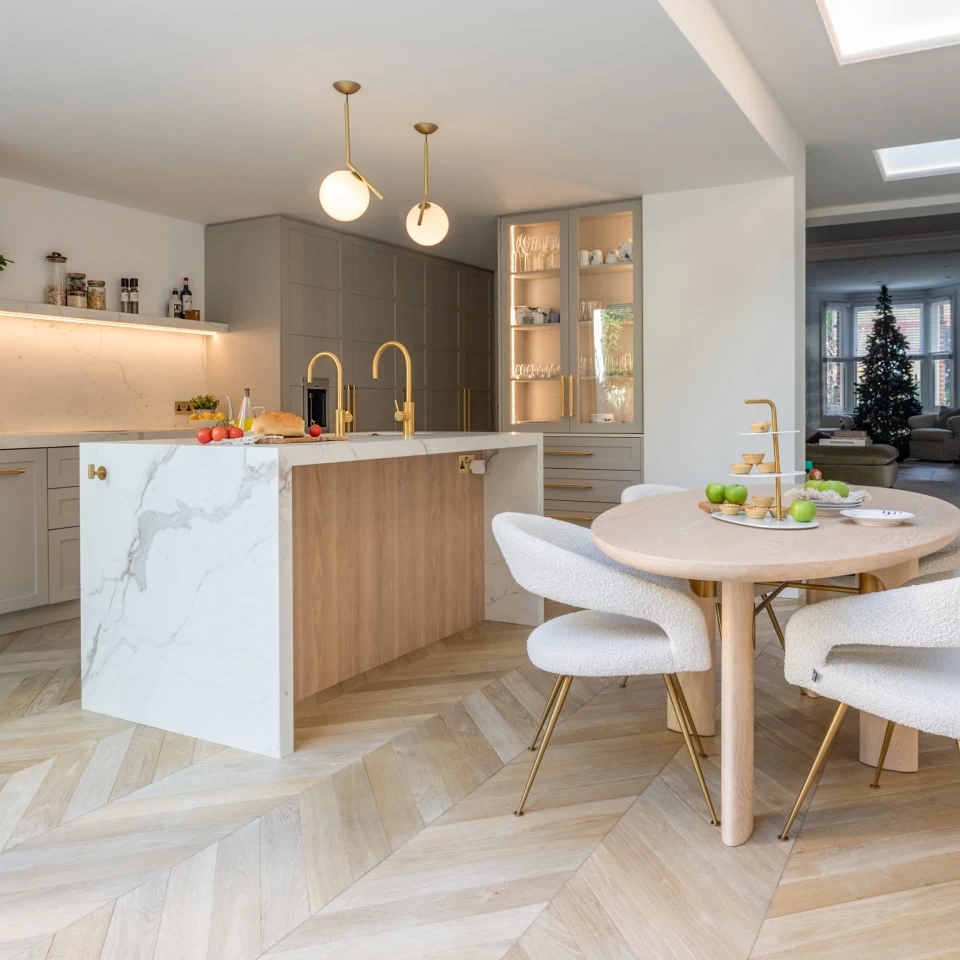 Norton Design Project
Harmony and elegance with Calacatta Prestigio and Calacatta Delicato
Spaces: Kitchen, Bathroom, Living
Country: UK
Designer: Neil Norton Design
Photographer: Glyn Ridgers
Distributor: The Surface Collection
Formal balance and refinement
A residential project that is characterized by a sense of great stylistic harmony, achieved through color balance, neat forms and the refinement of decorations and accessories.
The kitchen project takes shape around the oak central island clad with Calacatta Prestigio porcelain stoneware slabs by Atlas Plan, also used in the countertop, which enhances the elegance and purity of the volumes thanks to the richness of colors and light effects of the surface.
The bathroom continues the clear and sophisticated atmosphere of the kitchen: vanity tops and shelves are clad with Calacatta Delicato porcelain stoneware slabs by Atlas Plan that infuse a feeling of warm and enveloping intimacy.
The contemporary beauty of the marble look
Surfaces inspired by the Italian marbles par excellence are capable of infusing prestige and elegance into rooms while creating contemporary suggestions when combined with other materials and accessories. Calacatta Prestigio enhances the decorative dynamism through its broad, bold veins running through the compact, bright white background. Calacatta Delicato brings a sophisticated, modern accent to rooms through its light, warm and bright white background crossed by fine and delicate veins.
Calacatta Prestigio and Calacatta Delicato porcelain stoneware surfaces used for this project come in a 12-mm thick version with a silk finish that enhances the tactile sensation of beauty, refinement and delicacy.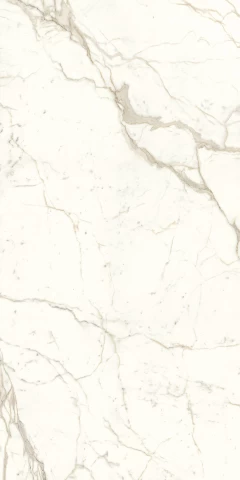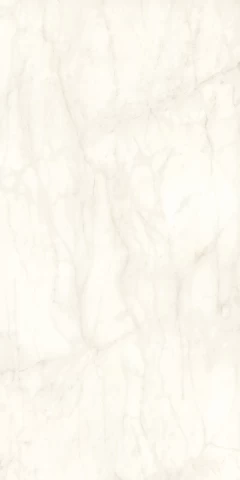 Other projects you might be interested in