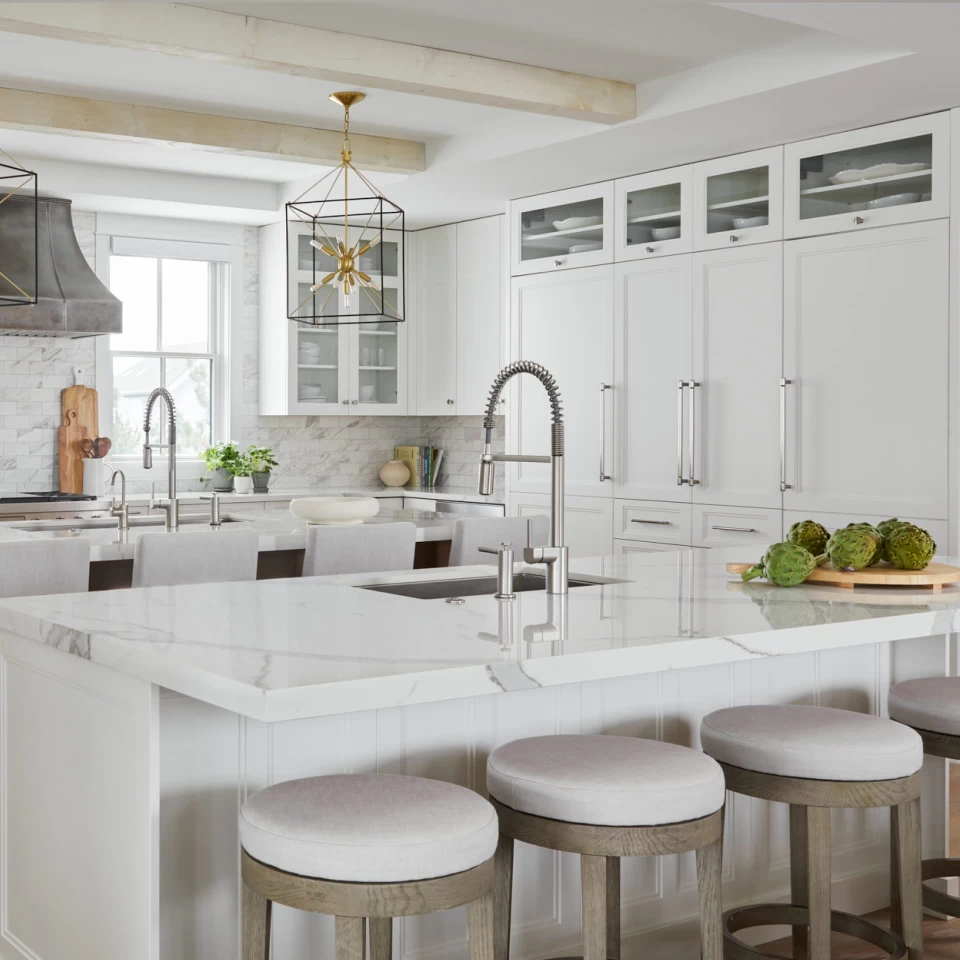 Oursler Project
Coastal-style kitchen with Calacatta Extra Atlas Plan
Space: Kitchen
Country: USA
Designer: Marnie Oursler e Jennifer Gilmer
Photographer: Keyanna Bowen
Distributor: Gramaco
Official Fabricator: Classic Granite & Marble
Marble look meets coastal charm
An interior design that expresses all the fascination of the American coastal style: airy and bright spaces, modern design, light and natural tones.
The kitchen is built around two large central islands, in oak and white oak respectively, covered with Calacatta Extra porcelain stoneware slabs by Atlas Plan that bring all the elegance of the marble look into the room.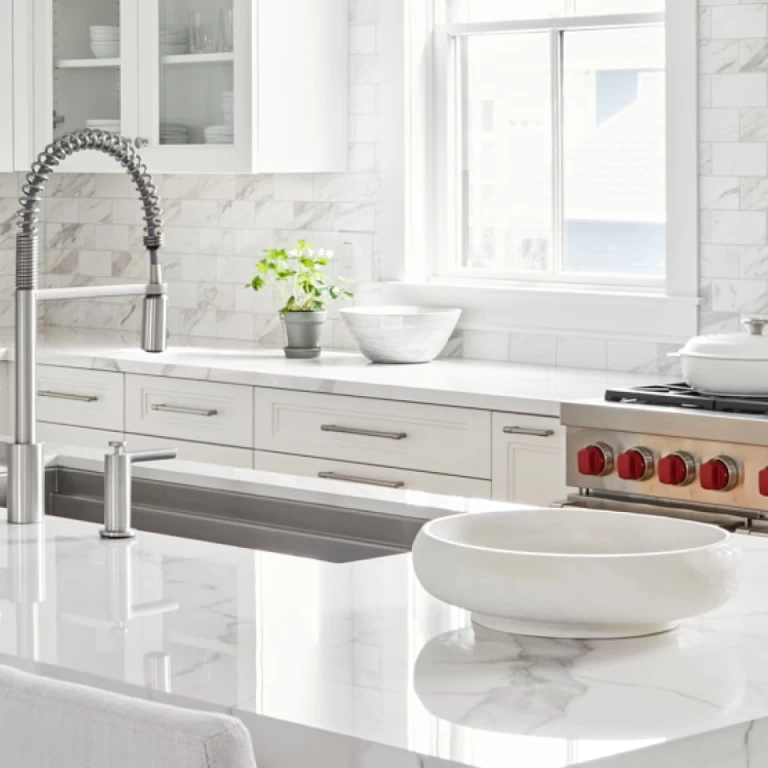 White, elegance and light
The compact, luminous white of Calacatta Extra blends perfectly into the fresh, light color scheme of the room. The light gray veining and golden reflections of the surface provide the porcelain stoneware slab with a uniquely elegant and refined character.
Surfaces used
The large Calacatta Extra porcelain stoneware slabs stylishly and elegantly fit into both classical and modern settings, matching with great versatility any other material or look.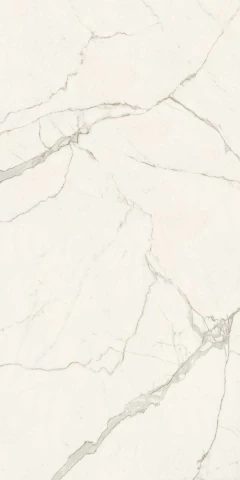 Calacatta Extra
See the product
Other projects you might be interested in