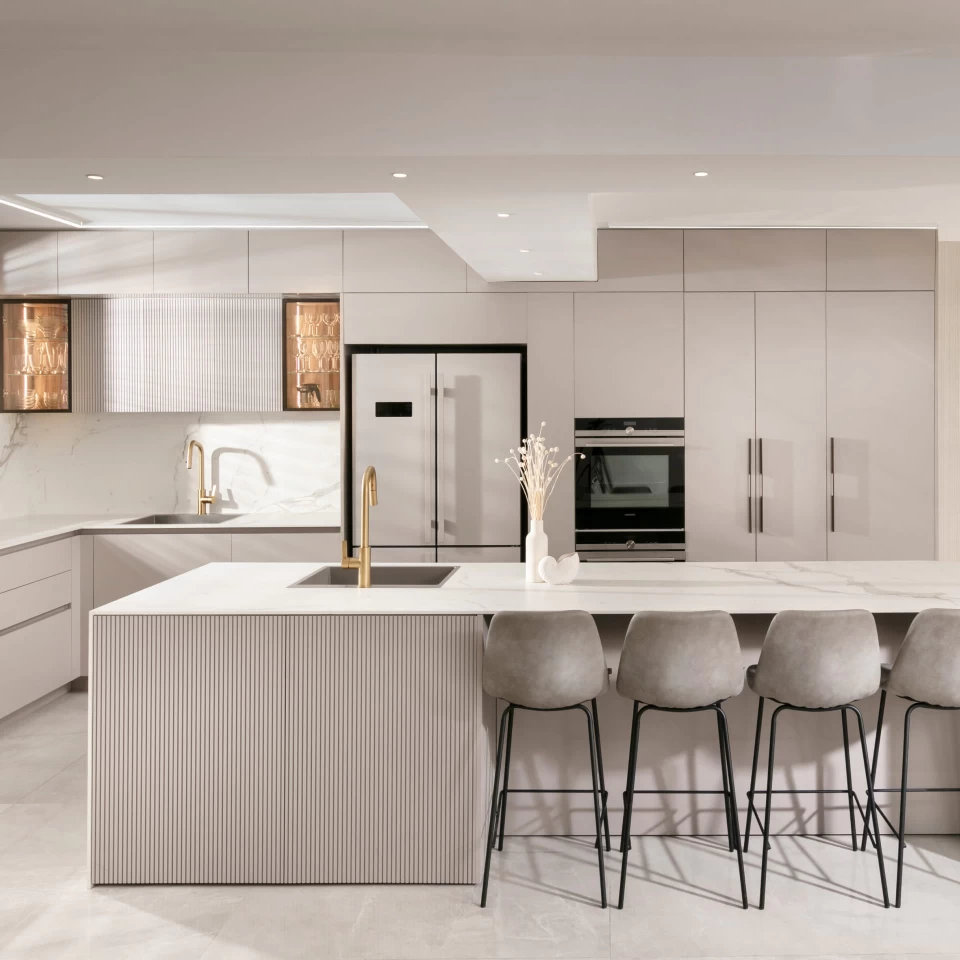 Revach 2 Project
Harmony and functionality in the kitchen with Calacatta Prestigio Atlas Plan
Space: Kitchen
Country: Israel
Designer: Shira Revach
Photographer: Elad Gonen
Distributor: Dan Marble
Balance of modernity and refinement
A kitchen that synthesises functionality and elegance, compositional rationality and stylistic harmony.
The project is shaped around the modern and dynamic design of the central island, enhanced by Atlas Plan's Calacatta Prestigio porcelain stoneware surfaces also used in the countertop and backsplash of the work area. A choice that enhances the chromatic balance of the composition by adding the refined marble effect to the essentiality of the volumes.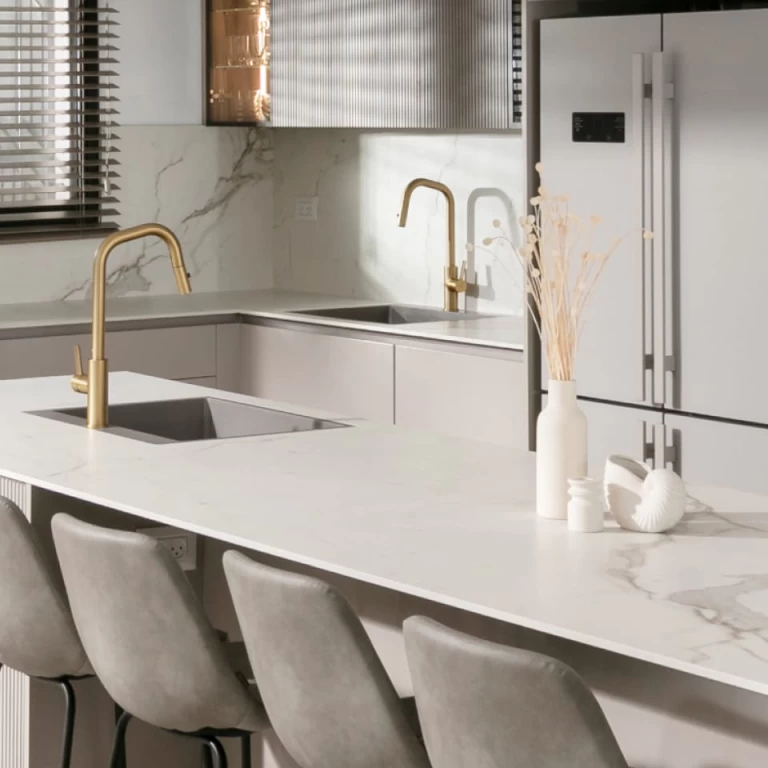 Exclusive sensations
Inspired by the Italian marble par excellence, Calacatta Prestigio envelops and enriches the kitchen layout with its elegant decoration notes on the surface. The many colours and light effects, the iridescent and fine veins produce exclusive sensations.
Surfaces used
Atlas Plan's large Calacatta Prestigio slabs are ideal for interior design projects that seek a touch of exclusiveness. The open vein application highlights and enhances the depth of each graphic detail through the Bookmatch slab.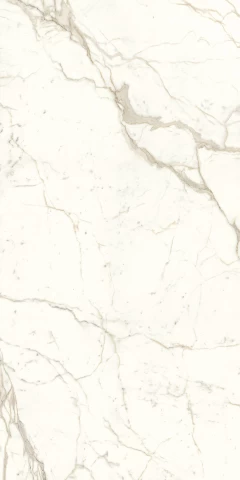 Calacatta Prestigio
See the product
Other projects you might be interested in