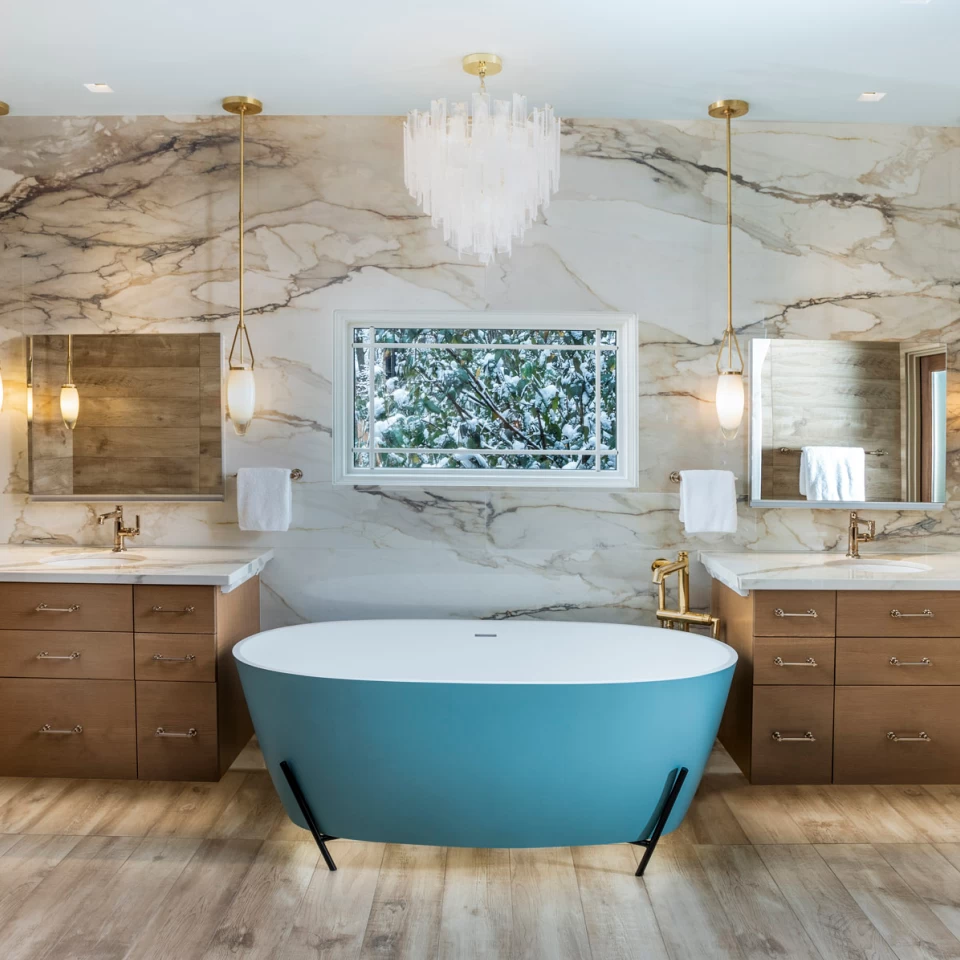 Tbektu Design Project
An oasis of well-being and refinement with Atlas Plan marble-effect slabs
Space: Bathroom
Country: USA
Designer: Tbektu Design - Teresa J. Beck
Photographer: Reed Brown Photography
Distributor: BPI
Official Fabricator: Stone World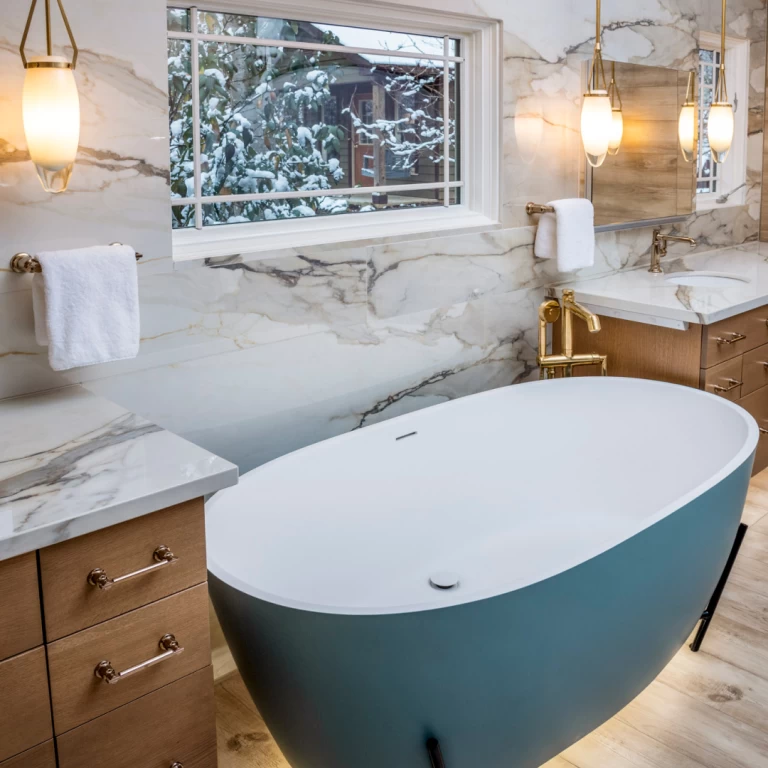 Recreating the luxury atmosphere of a wellness centre
A residential bathroom designed to recreate the comfort and aesthetic and sensory pleasure of a real wellness centre in your own home.
The organisation of the space, the lighting, the choice of materials and accessories are prepared down to the smallest detail to imbue the room with a feeling of great balance and natural ele-gance, accompanied by a touch of eccentricity that come through the furnishing accessories.
Vanity tops, wall tiles and shower walls are made with Atlas Plan Calacatta Antique porcelain stoneware slabs, while countertops are clad with Atlas Plan Calacatta Imperiale porcelain stone-ware slabs: marble-effect surfaces that express refinement in the light of great harmony.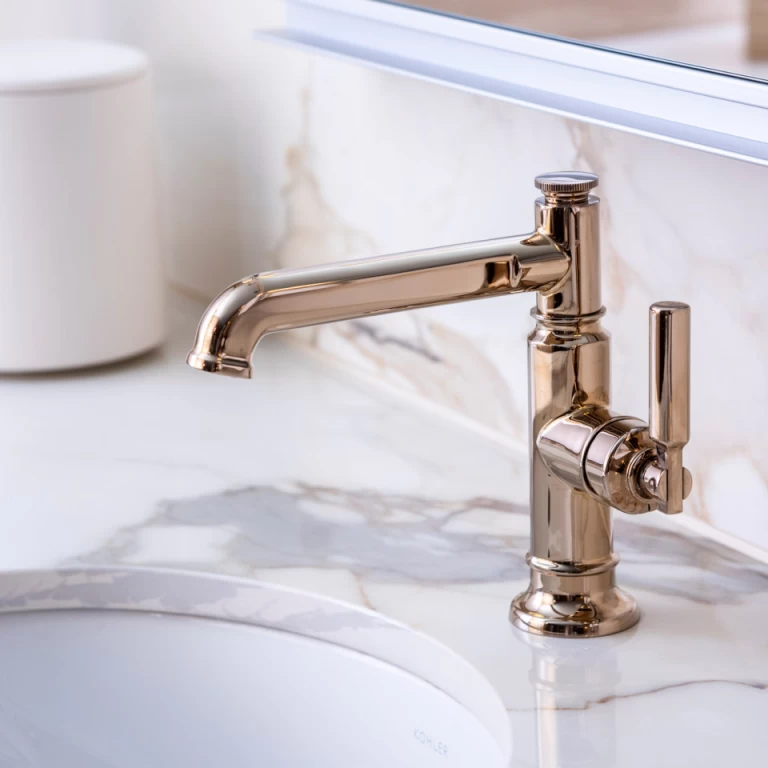 Materials that shape style
An interior design project characterised by the skilful combination of materials: wood, which con-tributes to creating an intimate, natural and relaxing atmosphere, typical of wellness centres; the marble effect of Calacatta Imperiale and Calacatta Antique that infuses the environment with a feeling of profound cleanliness and elegance, thanks to the white background that captures and reflects the light in an exceptional way and to the colour and decorative richness of the surfaces.
Surfaces used
The use of large-size porcelain stoneware slabs in the bathroom offers important aesthetic and functional advantages: in addition to enhancing the visual harmony of the room, it ensures ex-traordinary ease of maintenance thanks to the minimal number of joints, which makes the sur-faces even easier to clean.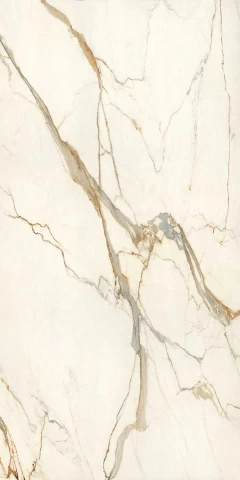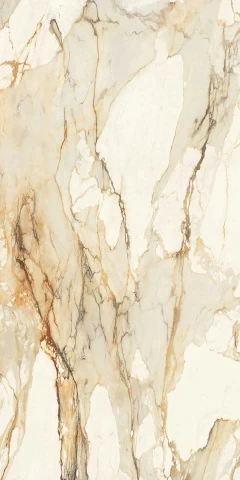 Other projects you might be interested in