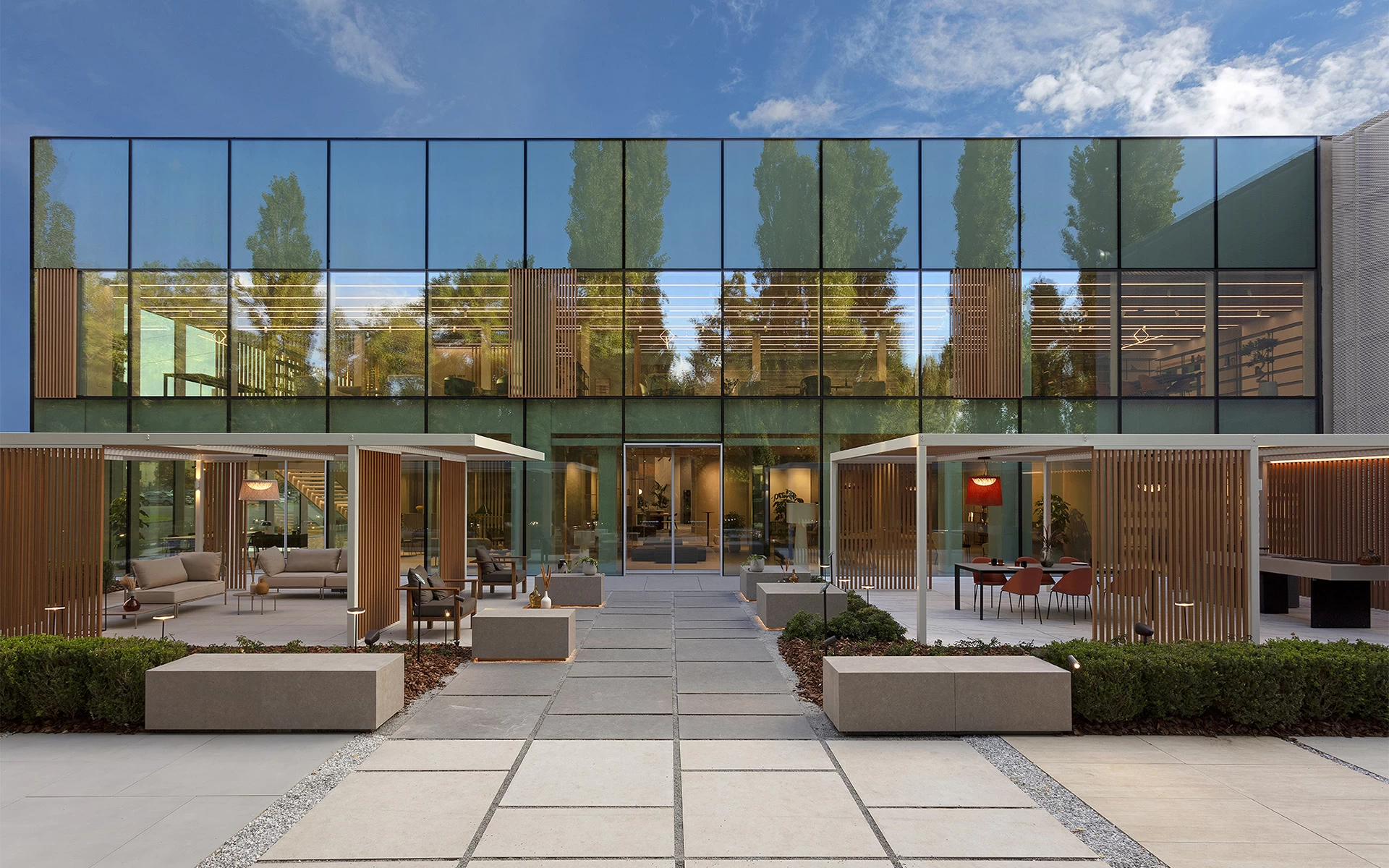 Atlas Plan
unique experience

Our Headquarters is open to welcome you into an exclusive world, created to bring new style inspirations to life and give you an unforgettable experience.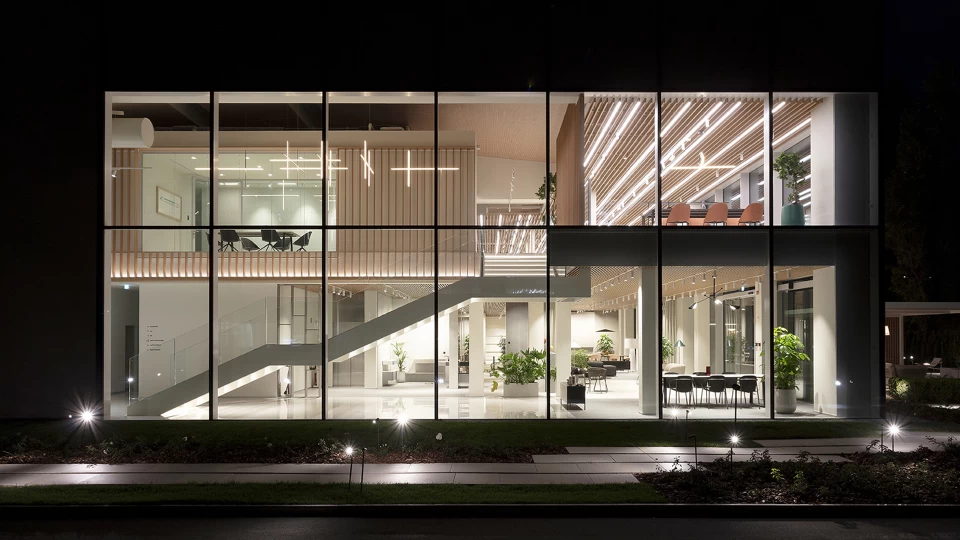 Atlas Concorde Park Studio
Atlas Concorde Park Studio is a significant milestone in the history of Atlas Concorde. Located in the heart of the Fiorano Modenese headquarters and nearby a four-hectare park, it synthesizes promotion, hospitality and inspiration.
This new space of approx. 3,000 square meters was designed by Atlas Concorde's architectural design team: here, you can experience the wide range of products and discover unique solutions tailored to your needs.
In this exhibition space the visitor can enjoy an unprecedented visit experience, being at the center and having a renewed perspective on the company comprehensive product system.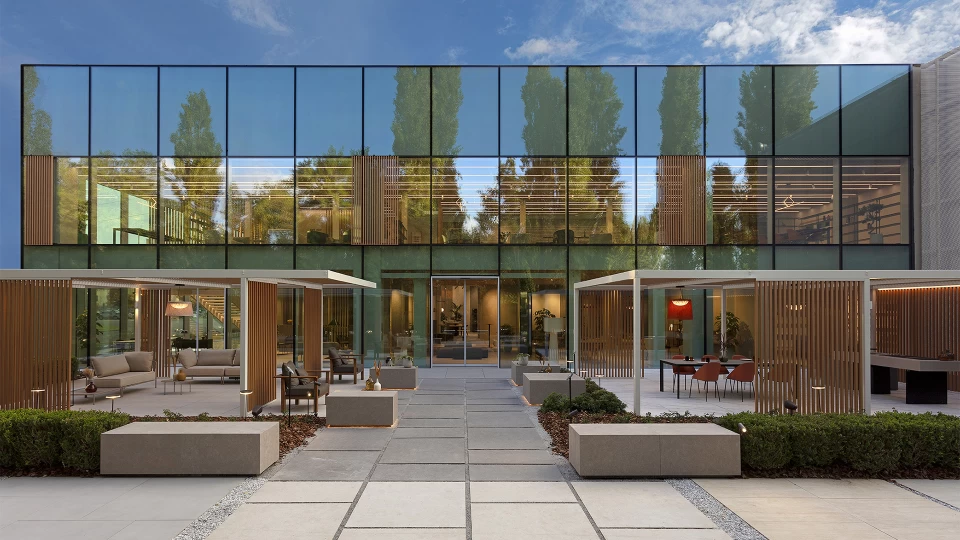 Atlas Concorde Park Studio is the place where you can have an unprecedented visit experience. The inside is designed so that you can be guided through a fluid and scenic exhibiting path: ceramic products are displayed in settings that maximize their aesthetic and technical qualities, in realistic settings from which to take inspiration.
The soft tech component, discreetly distributed throughout the space, offers additional opportunities for in-depth study and interaction and makes the visit even more enjoyable.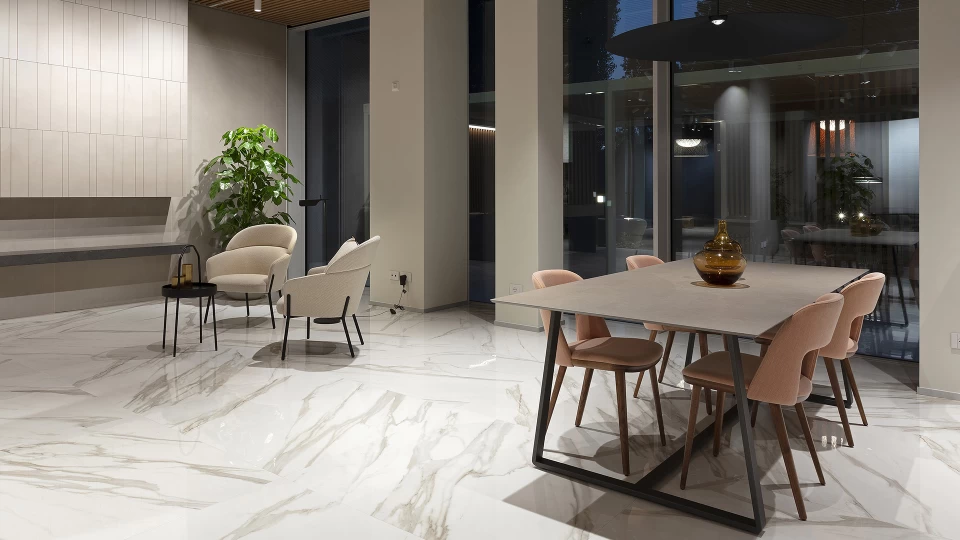 Inside Atlas Concorde Park Studio, the area dedicated to Atlas Plan will surprise you with its elegant style and innovative feature.
The star of the entire space is the vertical development, so that you can enjoy a unique perspective on the large ceramic slabs, perfectly integrated with the Atlas Concorde product system offering.
Real settings with strong inspirational appeal to the world of interior design have been staged in a large space, together with individual slabs with double-height installation, to enhance their purity and magnificence. A majestic kitchen that dialogs with the furniture elements of the dining area welcomes you at the entrance.
The outdoor space cancels the boundary between indoors and outdoors, allowing you to immerse yourself in a pleasant green oasis. Several outdoor solutions in their specific application area, including a modern outdoor kitchen, are exhibited here.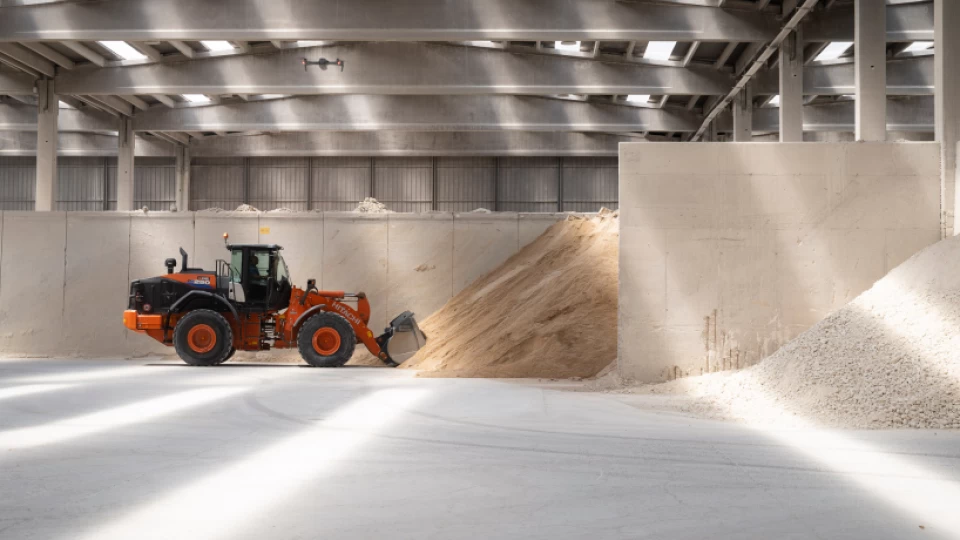 Get ready to experience unique thrills inside our factory, stepping into the heart of Atlas Plan's manufacturing excellence. A one-hour tour, consisting of 13 stops to discover all our key technical processes, will show you step by step the development of our products, from raw material to finished slabs. The visit continues in our Logistics Hub, inside the vertical automated warehouse (MAV). Here our trained staff will take you on a 5-stop tour designed to show you all the processes of order management and shipping.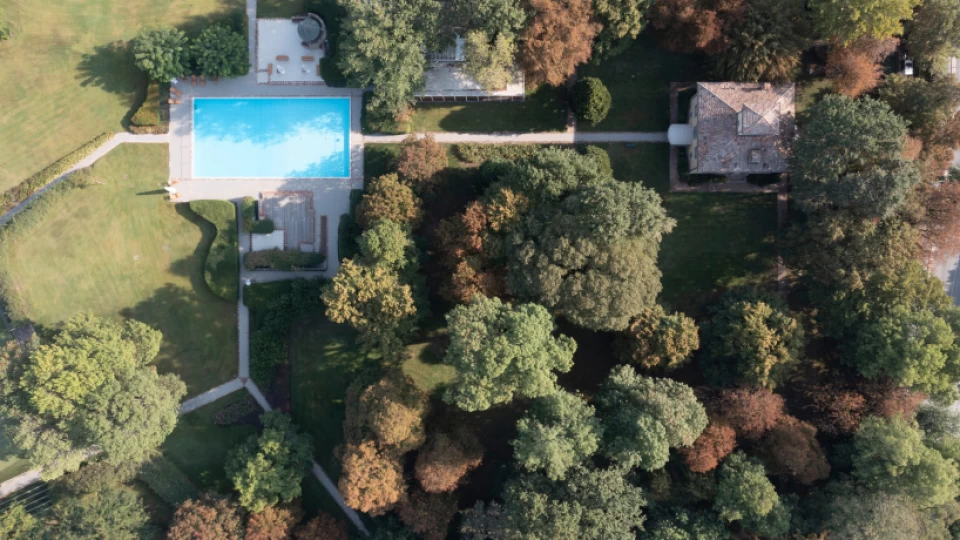 Our greatest desire is to create quality bonds capable of lasting over time. That's why Atlas Plan Unique Experience offers a hospitality service that includes not only a welcoming facility, but also people who are happy to welcome you, guide you and make you experience pleasant moments of well-being. At the end of the visit, you can relax in our nineteenth-century villa Casino Vicini, nestled in a centuries-old park, even with the possibility to stay overnight if needed. A swimming pool, tennis court and the most exclusive amenities will complete an experience we would like to become unforgettable. Because for us, at Atlas Plan, the greatest value is the relationship with our partners.