Responsible design
Atlas Concorde's social responsibility and environmental sustainability strategy is divided into four areas
Environment
Atlas Plan porcelain stoneware slabs, an Atlas Concorde brand, are one of the most environmentally friendly options among furniture surfaces.
Atlas Concorde concretizes its commitment to the environment first of all by intervening in the production process, the area where balancing industrial efficiency and eco-sustainability is most complex.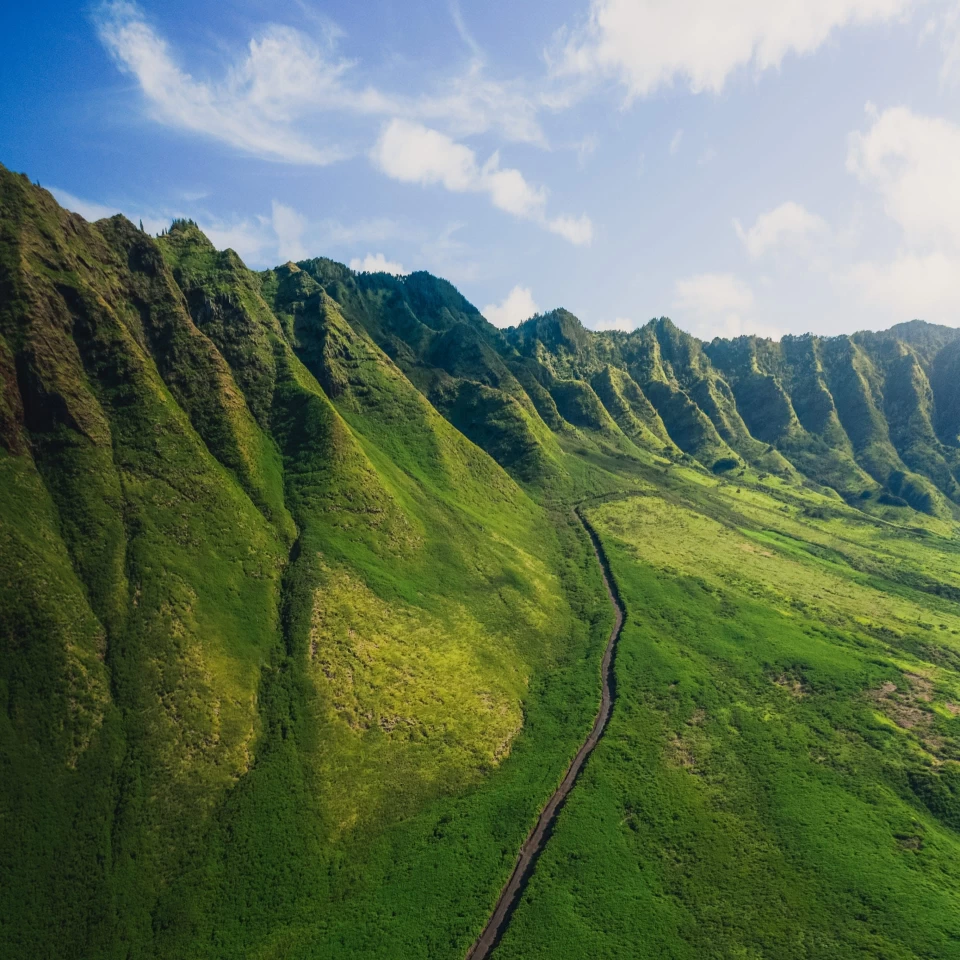 Excellence in environmental respect
Atlas Concorde combines the highest levels of product quality with a resolute environmental sustainability program.
Energy efficiency standards

The factory in Fiorano Modenese has achieved a high standard of energy efficiency.
Cogeneration fume recovery with 40% methane gas savings

The high-temperature fumes released in the methane combustion process in the cogenerator are reused up to 95% for the spray-drying process. This reduces the amount of methane required for the supplied spray-drier by up to 40%, thus reducing CO2 emissions.

100% LED lighting

The LED fixtures used by Atlas Concorde allow annual savings of around 50% of electricity consumption for lighting.

100% recycled raw and fired scraps

The entire production process of Atlas Plan slabs, a brand of Atlas Concorde, is carried out under the banner of maximum reduction of energy and raw material waste. All raw processing scraps, such as products that do not meet quality standards, as well as dust and purification sludge, are recovered and fed back into the processing cycle.The fired scraps from the production cycle, are ground and then fully recovered, so to be reused in the production cycle.
99% of scraps recovered internally or recycled externally. 25% reduction in waste over the last two years.

A well-established waste separation and almost complete waste reuse procedure (99%) is in place at Atlas Concorde plants, including office areas.


Over the last two years, the total amount of waste produced by the plants has decreased by 25%.
100% recycled industrial water and 27% reduction in water consumption in the last five years

Atlas Concorde is committed to reducing overall water consumption: all waste water from the two production sites is purified and reused at the highest level of efficiency.In addition to the integral recovery of process water, Atlas Concorde is committed to reducing overall water consumption, as confirmed by the increase in savings figures over the past five years.

Cardboard and other packaging: 100% recyclable material

All packaging used by Atlas Concorde is made from recyclable materials, including all purchased cardboard.
Reducing CO2 emissions thanks to the automated vertical warehouse

The logistic efficiency of the environmentally sustainable vertical automated warehouse dramatically reduces pollutant emissions thanks to fully automated material handling, reduced waiting times for parked vehicles, and the replacement of diesel-powered forklifts with their electric versions.

Air filtration for safer working conditions and a clean environment

Attention to people's health is a top priority for Atlas Concorde. This is why all production facilities are equipped with the most advanced air extraction systems to ensure a more comfortable environment and safe working conditions. To avoid impacting the surrounding areas, after being sucked in, the air is filtered before being re-emitted into the atmosphere, preventing the emission of pollutants or harmful substances.

Absence of carcinogenic substances in products

The ceramic slabs by Atlas Plan, an Atlas Concorde brand, do not contain lead, cadmium, heavy metals and other carcinogenic substances.

No raw material from Natura 2000 protected areas

By obtaining the LEED certification from DNV, Atlas Concorde has adhered to the protocols for the preservation of areas safeguarded by the Natura 2000 European ecological network for the protection of biodiversity, committing not to use any materials or raw materials from these protected areas.

Environmentally conscious suppliers

Atlas Concorde's commitment to environmental sustainability would have little meaning if not embedded in the entire corporate ecosystem. For this reason, the demand for a similar position is extended to the entire production chain and is a fundamental parameter for the selection of strategic suppliers.

Certifications
Porcelain stoneware slabs by Atlas Plan, a brand of Atlas Concorde, are produced through a certified system for the management of company functions and processes, achieving increasingly efficient levels of internal organization, traceability, safety, identification of critical issues, problems and best practices.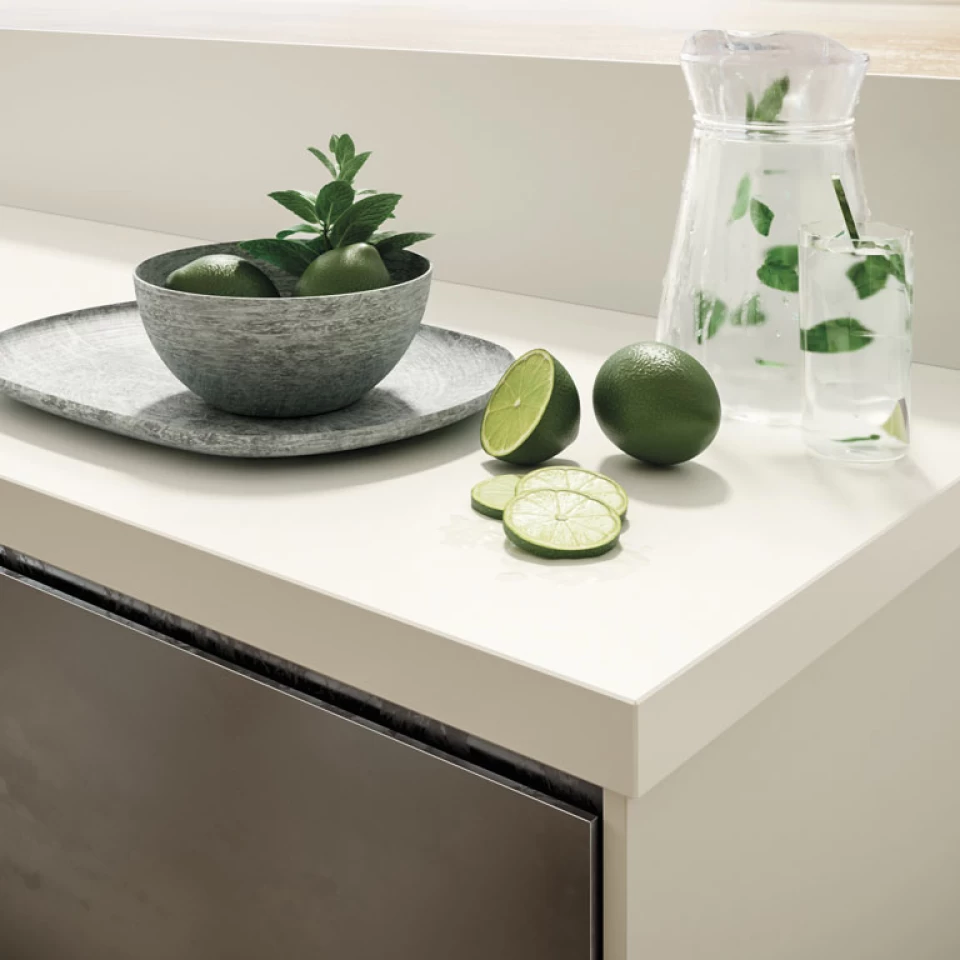 NSF - Suitability for food contact

Atlas Plan porcelain slabs are NSF-certified for direct food contact and are therefore ideal for safe use in both domestic and restaurant settings. Discover the certified products
ISO 17889-1

Atlas Concorde porcelain stoneware slabs have achieved international certification ISO 17889-1 "Sustainability issues for ceramic tiling systems". This international standard covers the sustainability of ceramic products by analyzing their entire lifecycle, from raw materials to disposal, also assessing health and safety parameters for employees. 15 mandatory and 23 voluntary requirements establish a target score, allowing designers and end users to choose products at the highest level of sustainability.

ISO 9001 2015

Atlas Concorde porcelain stoneware slabs are ISO 9001 quality certified. This is an international recognition referring to the company's entire quality system, from the incoming raw materials to their industrial processing, from logistics to the product distribution on the market.

LEED V4

Atlas Concorde surfaces in porcelain stoneware can be used for architectural projects that follow the guidelines of the GREEN BUILDING COUNCIL and can contribute to the achievement of the LEED V4 rating for buildings, in relation to different thematic areas: Sustainable Sites, Materials and Resources, Internal Environmental Quality.

EPD

EPD certifies the environmental sustainability of products in relation to their entire life cycle, from extraction to final use, including production, transportation, installation, maintenance and cleaning.

FDES

The Environmental and Health Declaration Sheet FDES ("Fiche de déclaration environnementale et sanitaire") is aimed at transparently communicating the impact of the product in relation to its industrial process, from the extraction of raw materials to production, installation and end use.

PEF

PEF is a parameter that indicates the environmental performance of a product or service throughout its life cycle, taking into account all activities in the industrial supply chain, from extraction of raw materials, to production, use and end of life of the product.

CAM/ISO 14021

The ISO 14021 certificate of conformity certifies compliance with the Minimum Environmental Criteria. Atlas Concorde porcelain stoneware slabs can therefore be used in Green Public Contracts.

Company safety certification: ISO 45001

By obtaining the international ISO 45001 certificate, Atlas Concorde confirms the company's high standards of efficiency in creating healthy, safe and comfortable working environments.

Fire resistance

In compliance with European Directive 96/603/EC, Atlas Concorde porcelain stoneware slabs are classified as Class A1 because they are completely fire-proof, fire-resistant and do not release smoke or toxic substances.

Certifications for export to international markets

Atlas Concorde has certifications for the export and use of its products in major international markets:

China CCC: available on all porcelain tile collections
Saudi Arabia SQM (Saudi Quality Mark): available on all stoneware and monoporosa collections
Indonesia SGS: available for all collections for which it is required
Thailand TSI: available on all porcelain tile collections and monoporosa
Shipments made in accordance with national requirements anywhere in the world, even in markets with complex customs procedures such as Egypt, Morocco and Kurdistan, thanks to our active cooperation with accredited certification bodies in each country
Safety
At Atlas Concorde, safety concerns all business processes and functions, often across different tasks and activities.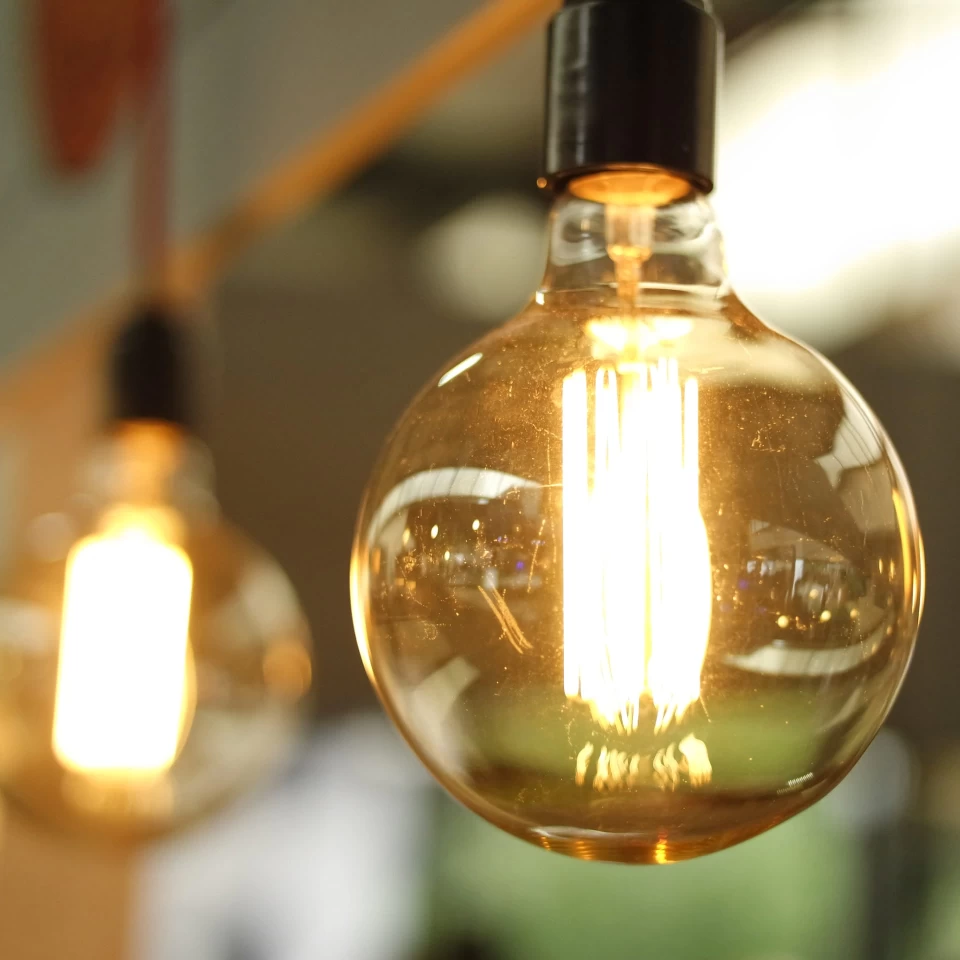 Management efficiency

Atlas Concorde management system is structured to make work more efficient and effective, eliminating obsolete practices and sharing new procedures and objectives.
The worker as central player in the improvement process

At Atlas Concorde, transparency is at the forefront: all employees and collaborators are constantly informed and updated about potential risk situations in the company and the main health and safety news. Regular training courses on the correct use of machinery and industrial equipment are held at the factory by the manufacturers or by the most experienced colleagues in each department. Best practices and expertise become a shared asset.
Raising staff awareness: consultation and participation

Procedures to improve safety in the working environment are defined directly through discussions with employees and co-workers by means of interviews, inspections, meetings, sharing of objectives. There is a continuous and collaborative dialog between the company and the workers to gather experiences and suggestions in the field, which, when properly processed, allow an increase in levels of safety and well-being.
Digitization and interactive tools

Atlas Concorde uses digital technologies and tools to increase security efficiency. The installation of interactive totems in workplaces offers faster information.
Leadership: top management involvement

The top management of Atlas Concorde is personally involved in the process of improving the safety and well-being of workers and in the choices to protect their health, such as obtaining the relevant ISO certifications and constant investments to reduce risks in the company.
MAV: Automation and technological innovation for risk reduction

The logistical investment in the automatic vertical warehouse has been a key turning point in increasing safety and decreasing risks, especially where human-machine interaction is most intense. The reduction in the number of forklifts in operation, the increase in space per employee, the efficiency of shipments, the improved internal traffic, the fewer contacts between internal, temporary and external employees contribute substantially to the improvement of the safety and health of Atlas Concorde working environment.
Assessment of risks and opportunities, also in relation to business

For Atlas Concorde, safety is not a concept confined within industrial plants, but extends to the entire social and territorial context: an accident at work affects not only the company, but the entire community and the strategic positioning of the brand. For this reason, Atlas Concorde pursues rigorous and at the same time innovative policies on occupational safety. For example, changes in work organization as a result of the COVID-19 pandemic have opened up new scenarios for organizational efficiency: working from home, distance learning, increased awareness of safety issues, reduced accidents, increased investment in digital technology. Similarly, process innovations designed to improve productivity - such as Industry 4.0, the automatic vertical warehouse, automatic manipulators for large formats, and many others - have proven to bring important new innovations and benefits in terms of work safety.
People
The strength of a Group and people

At Atlas Concorde, each person is at the heart of the company's business project: training programs, loyalty management, corporate welfare are an integral part of the work and contribute to the shared growth of values, goals and motivation.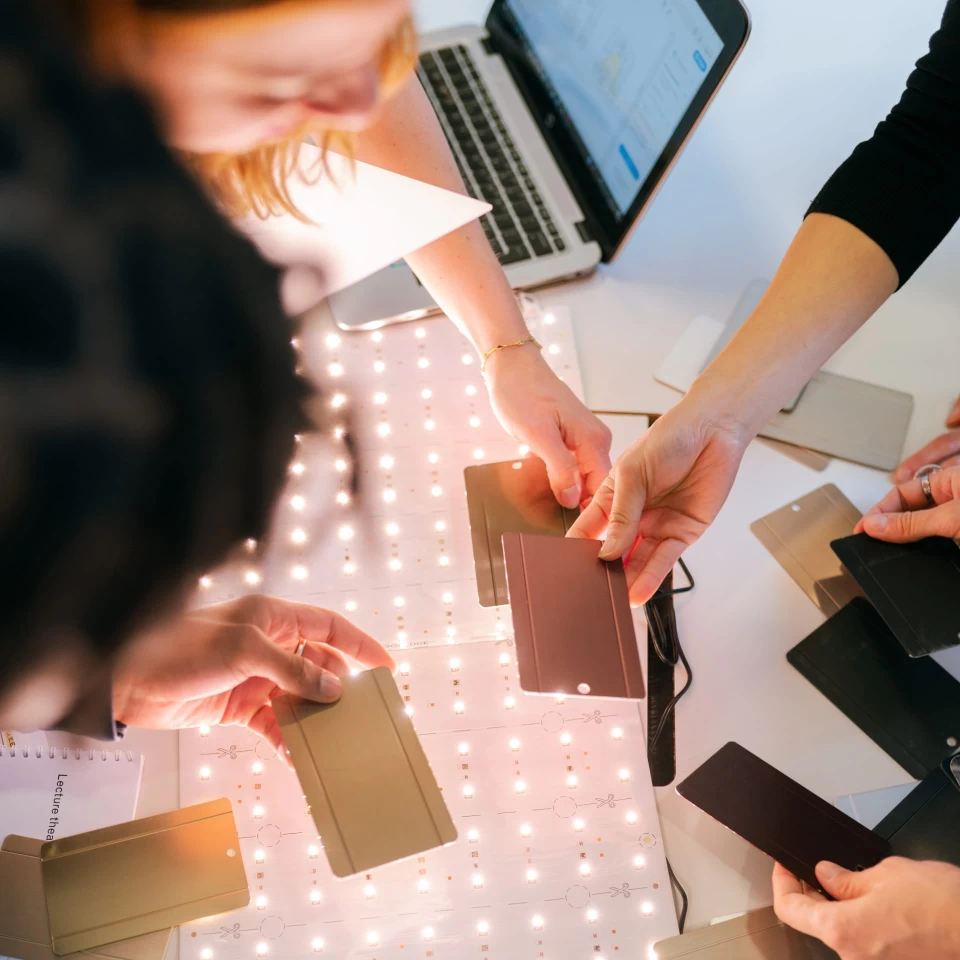 Training and internal growth

The growth of management is encouraged through qualified training programs aimed at increasing the specific expertise and management skills of managers and middle managers.

Employees and collaborators are involved in continuous training to acquire and increase skills in both professional and occupational health and safety.
Loyalty management

At Atlas Concorde, loyalty management programs for employees and contractors are inextricably integrated with the growth of the company's overall value.
Welfare as a contribution to the community

Atlas Concorde constantly strives to contribute to the wellbeing of the community it lives in, through 'ordinary' activities in the area, such as sponsorships, donations, training initiatives, awards, and through 'extraordinary' support contributions such as those given for post-seismic reconstruction in the municipalities of Modena low plain.
Headquarters and company park

The Atlas Concorde headquarters, immersed in the greenery of a centuries-old park, are designed to ensure and enhance the wellbeing and comfort not only of partners, customers and company employees, but also of the entire surrounding community, functioning as a true "green lung" within a high-density industrial area.
Kindergarten

Atlas Concorde premises house an educational facility open to the children of employees and families of the local area, managed directly by qualified Concorde Group staff. It accommodates children from 1 to 5 years old operating as a Nursery, Kindergarten and Experimental School 0-6, with an educational path based on the Montessori Method and the involvement of the family in educational different activities. Timetables are flexible to accommodate parents' work shifts and the educational programs are bilingual.

The structure is built in an environmentally sustainable way, designed with an efficient cogeneration system, solar panels and insulation. The in-house kitchen offers a "100% organic" diet with products from farm to fork, fruit and vegetables picked from the internal garden to promote a dietary education for both children and families.