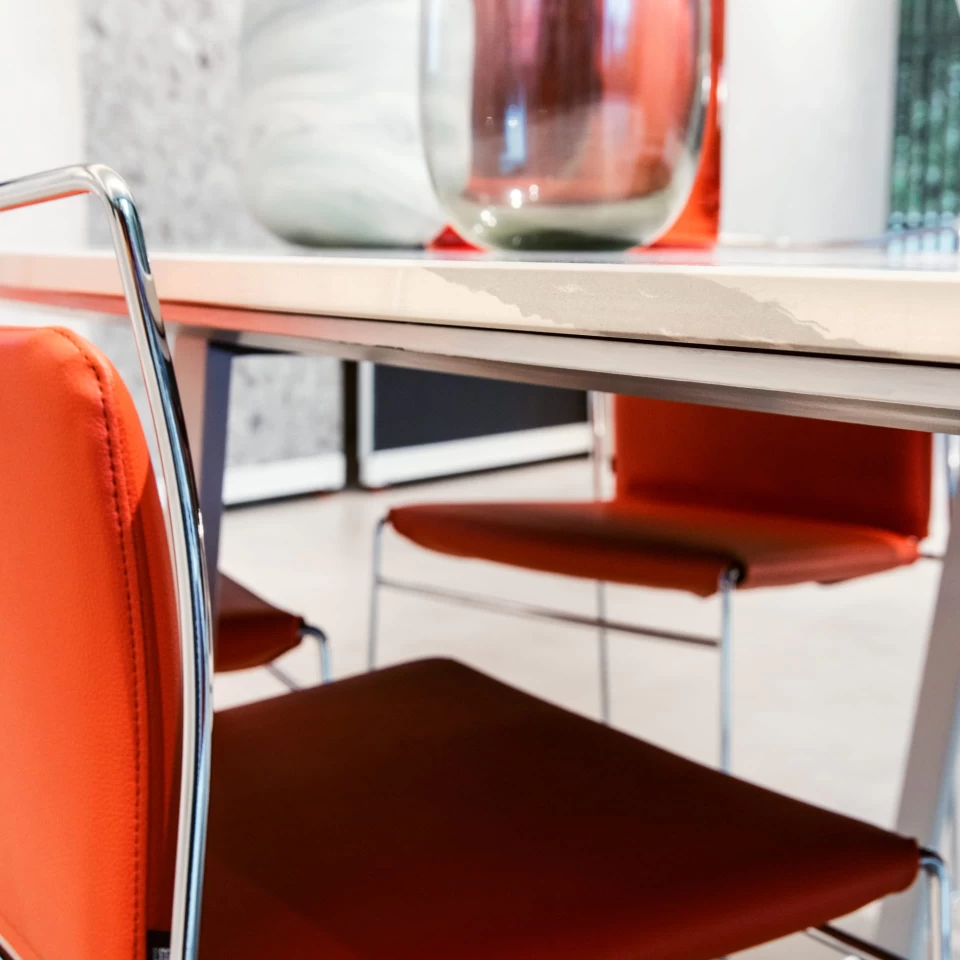 Natura-Vein™ Tech is an amazing technological innovation for marble look stoneware slabs with through-body vein.
Natura-Vein™ Tech is the technology from the Concorde Group that makes it possible to recreate the typical veining of a natural material such as marble in porcelain stoneware slabs at an industrial level.

Through-body vein technology increases the freedom of design for designers because it makes the marble look even more realistic, lending each project continuity of surface, edge and corners.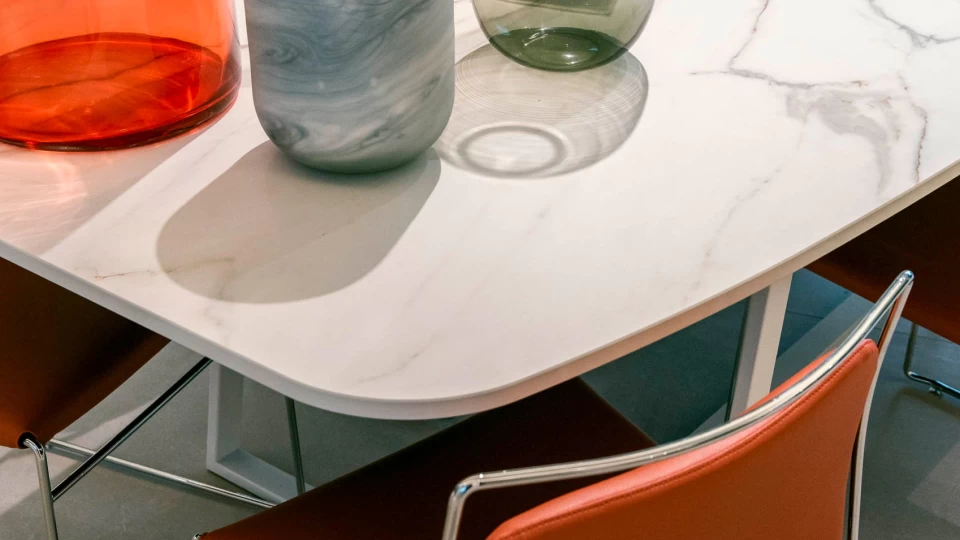 Natura-Vein™ Tech reproduces the look of natural marble.
The vein pattern is reproduced through the full thickness of the slab, guaranteeing perfectly consistent surface and body. This exclusive technology can also be applied to Atlas Plan slabs with a thickness of 20 mm. Just as in natural marble, in our slabs, too, the vein pattern of the body of the slab follows that of the surface decoration, which is why Atlas Plan products with through-body vein have random graphics.
Marble look stoneware slabs with through-body vein by Atlas Plan