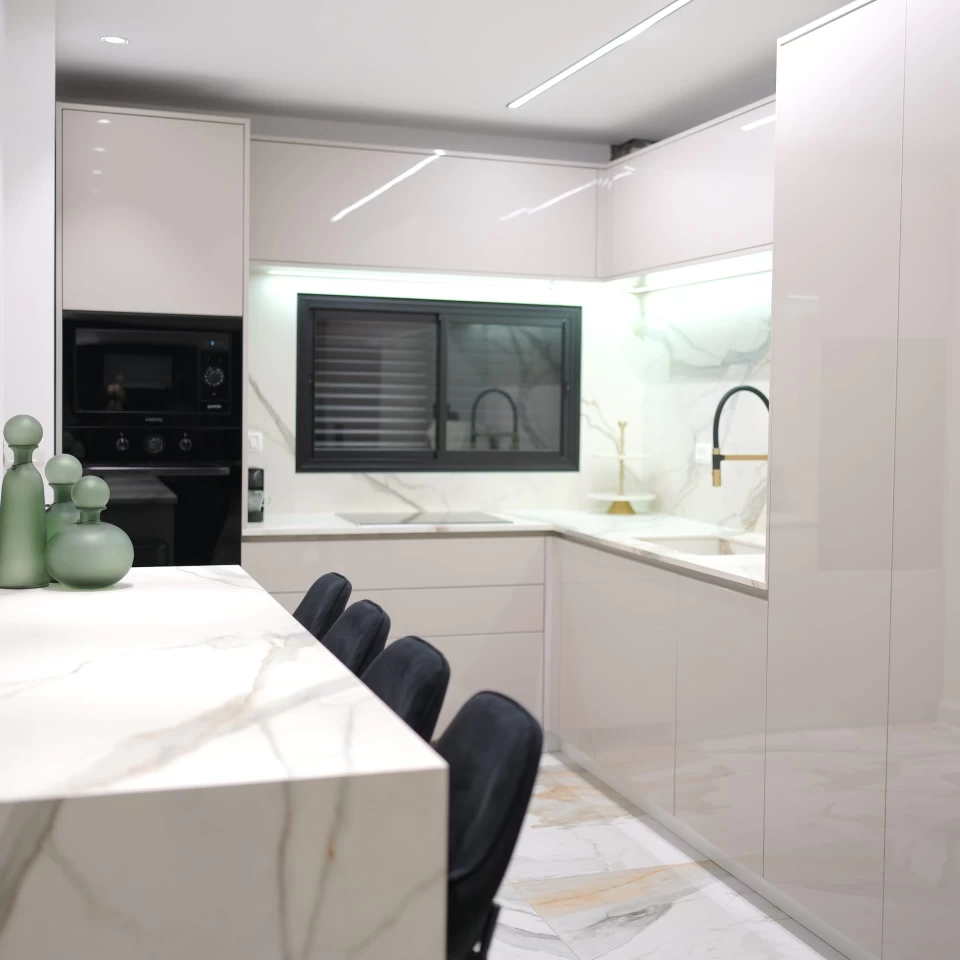 Karabelo Project
A touch of elegance in the kitchen with Atlas Plan Calacatta Imperiale
Space: Kitchen
Country: Israel
Designer: Shani Karabelo
Photographer: Reuven Yitzhak
Distributor: Dan Marble
Official Fabricator: Segev Carmel Stone
The personality of the marble look
A modern, practical and essential kitchen that seeks an extra touch of exclusivity.
Wall tiles, backsplashes and countertops are made of Calacatta Imperiale marble look porcelain stoneware slabs that give the room personality and refinement thanks to the richness of color and light looks of the surface.
The dynamism of details
The veins running through the crystalline white background of Atlas Plan Calacatta Imperiale vary from gold to orange-red to light gray, mixing elegance and dynamism and offering hints of color and nuances that enrich the entire furnishing project.
Surfaces used
The Calacatta Imperiale porcelain stoneware surfaces with through vein make the product similar to the naturalness and uniqueness of the material of inspiration, thanks to the perfect continuity of the surface pattern among top, edge and corners through the entire body of the slab.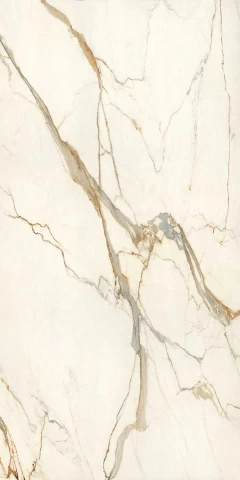 Other projects you might be interested in