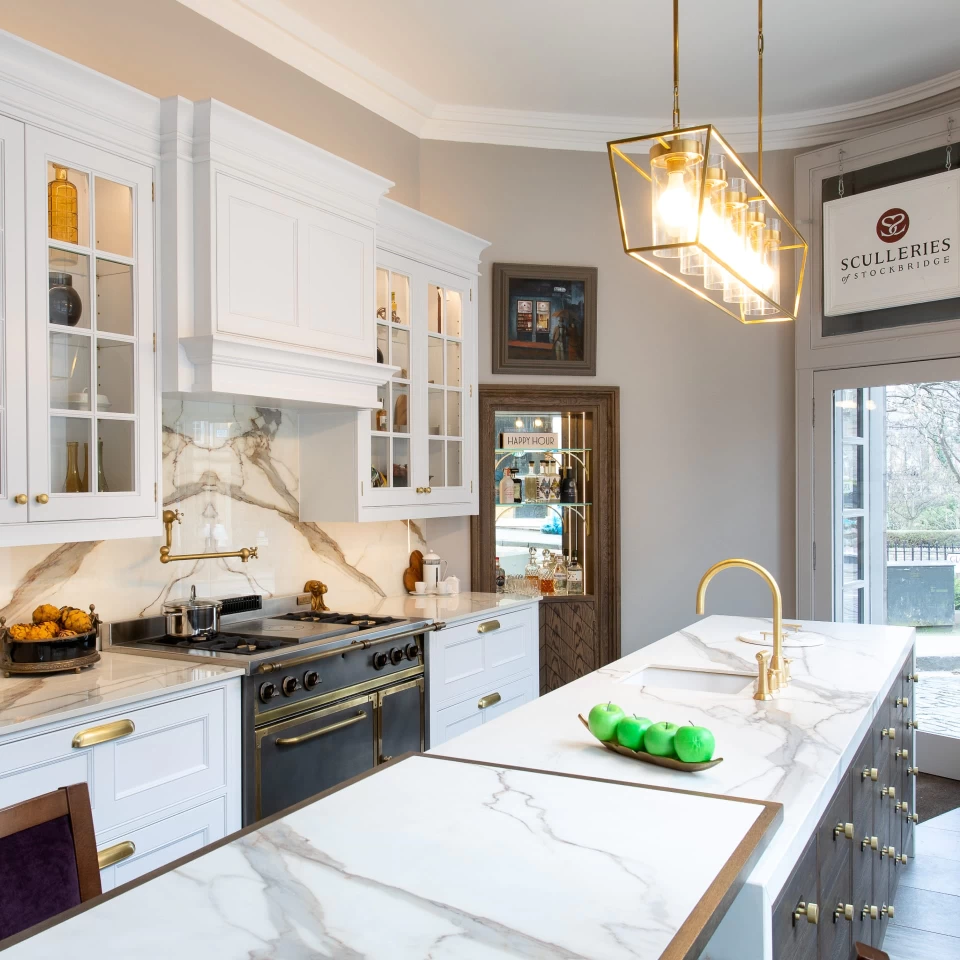 Sculleries Project
A kitchen with a classic, industrial flavor with Calacatta Imperiale from Atlas Plan
Victorian contemporaneity
Historical hints mingle with industrial craftsmanship in this kitchen that evokes Victorian classicism and functional modernity, hybridizing the most traditional styles with lines and materials of contemporary taste.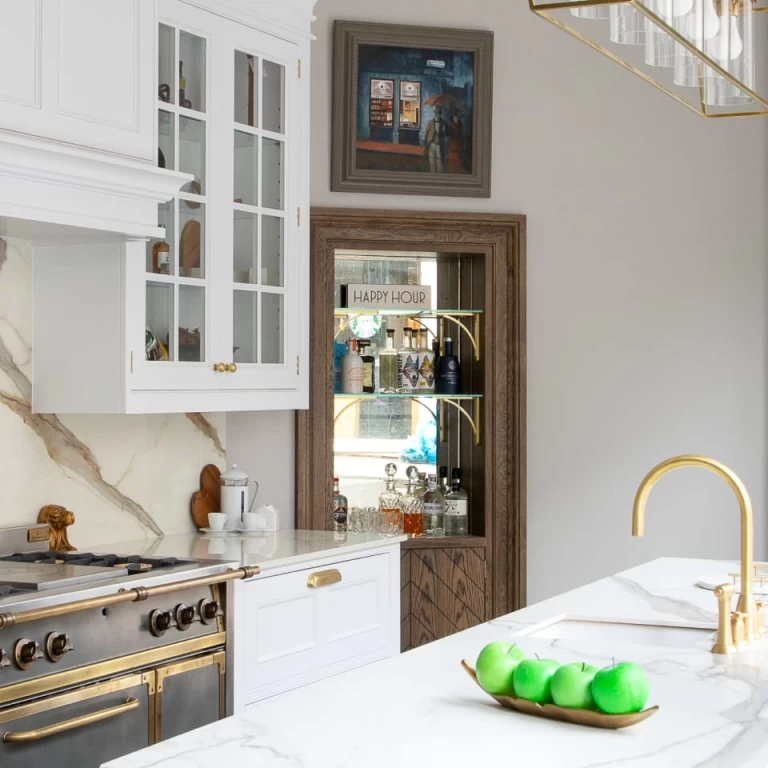 The central island, riser and worktop are covered with Atlas Plan's Calacatta Imperiale marble-effect porcelain stoneware slabs that add refinement, charm and scenic elegance to the room.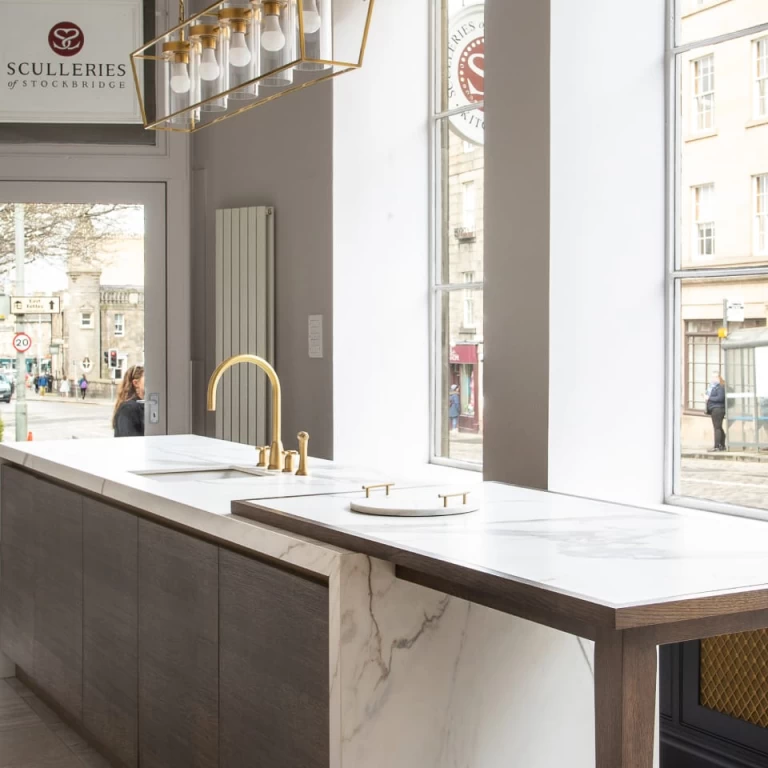 Color energy and versatility of the marble effect
The veining of Calacatta Imperiale, with warm nuances ranging from gold to red-orange and rust, is a perfect match for the satin-finish brass knobs and cup handles and the doors of wall units and furniture. An example of the extraordinary versatility of the marble effect, which also creates a perfect fusion with other materials, such as metals or wood.
Surfaces used
Atlas Plan's large Calacatta Imperiale slabs create elegant, functional and bright indoor environments and are ideal for interior design projects that seek a touch of exclusiveness. The open vein application highlights and enhances the depth of each graphic detail through the Bookmatch slab.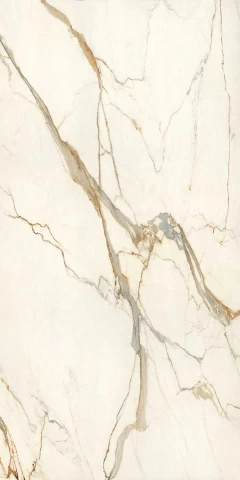 Calacatta Imperiale
See the product
Other projects you might be interested in