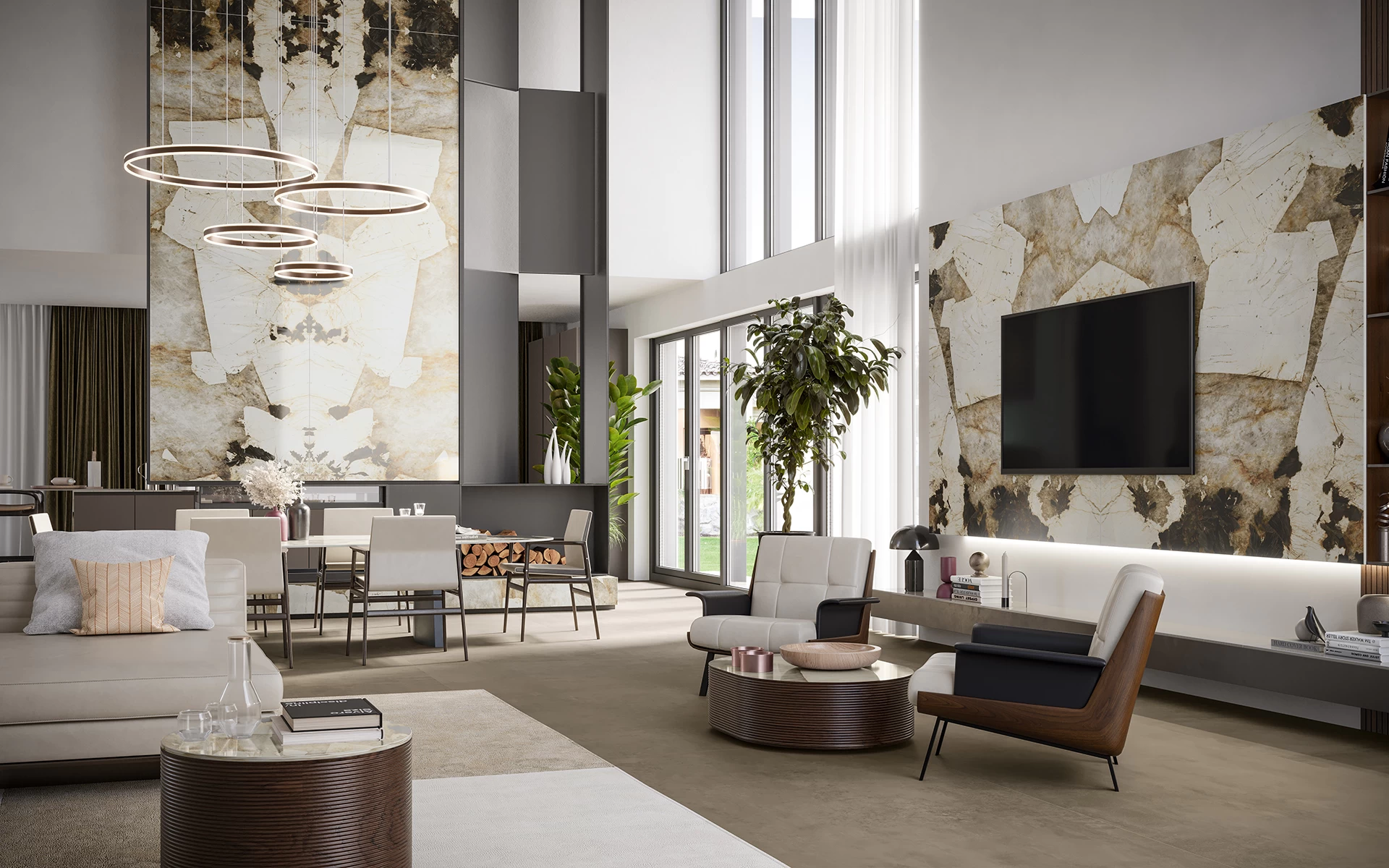 Look: Marble
Desert Soul
Marble look porcelain stoneware large slabs.
Desert Soul infuses interior furnishing with a touch of refined eccentricity, thanks to its highly decorative surfaces, where it spreads an extraordinary thread of shapes and stains of color.
Configure the slab to suit your needs
Color
Look
Size
Finish
Thickness
Pattern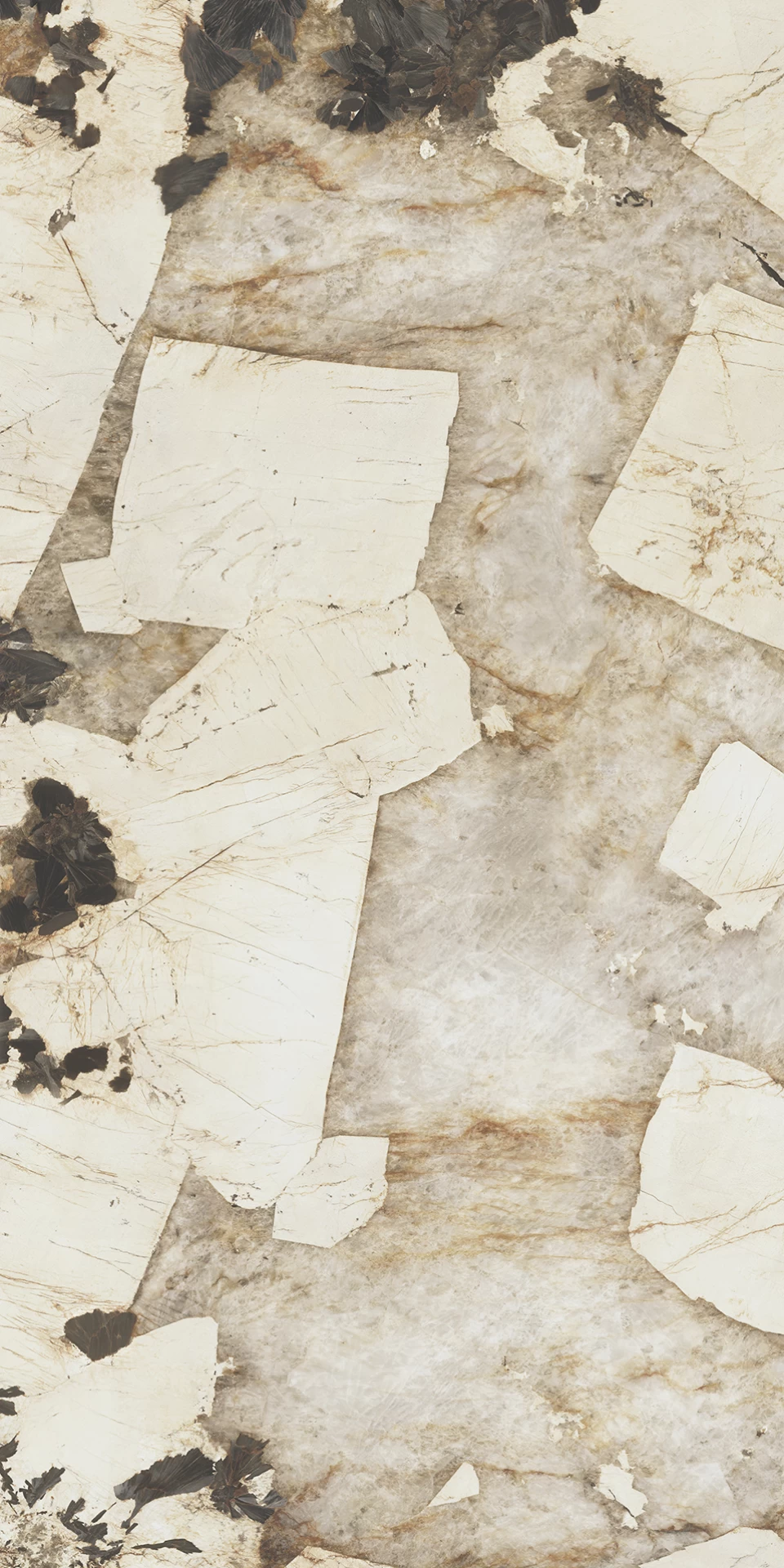 Look: Marble
Desert Soul
Desert Soul is the ideal surface for architectural projects with great character and strong visual impact.
It can be used for residential, business and Horeca settings and it is the ideal solution for: worktops, kitchen islands, tables, bathroom vanity tops and bar and restaurant counters.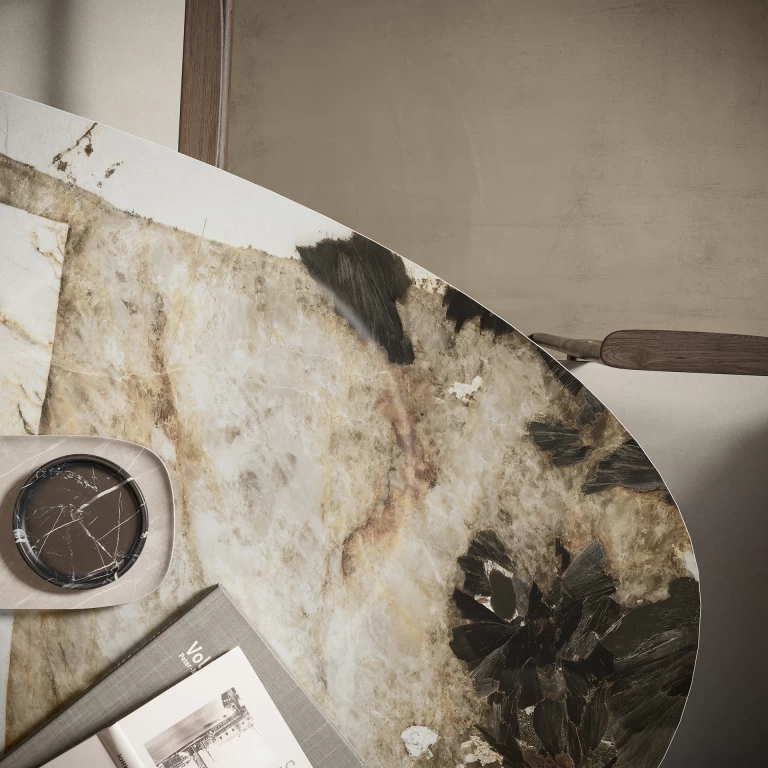 Surfaces that become furniture elements
The decorative strength of Desert Soul becomes the star of the living environment thanks to its infinite possibilities of use.
The bookmatch application enhances the ornamental character of the slabs by creating interesting ornamental graphics. For the floor, the slab Atlas Concorde Boost Pro Taupe was selected.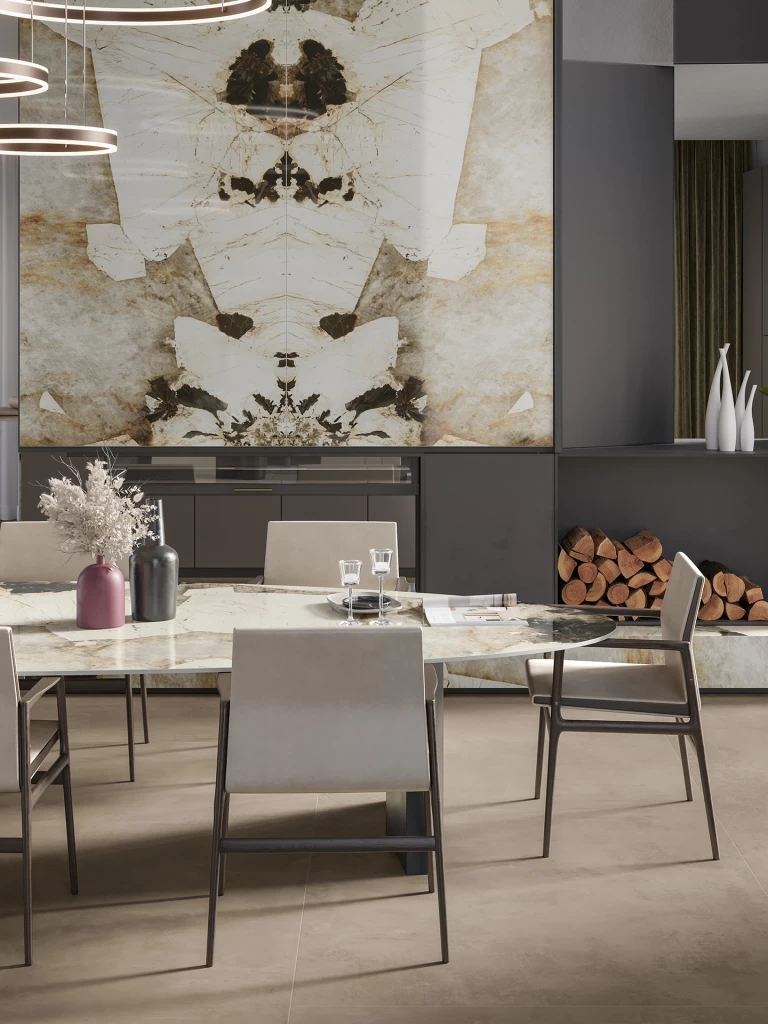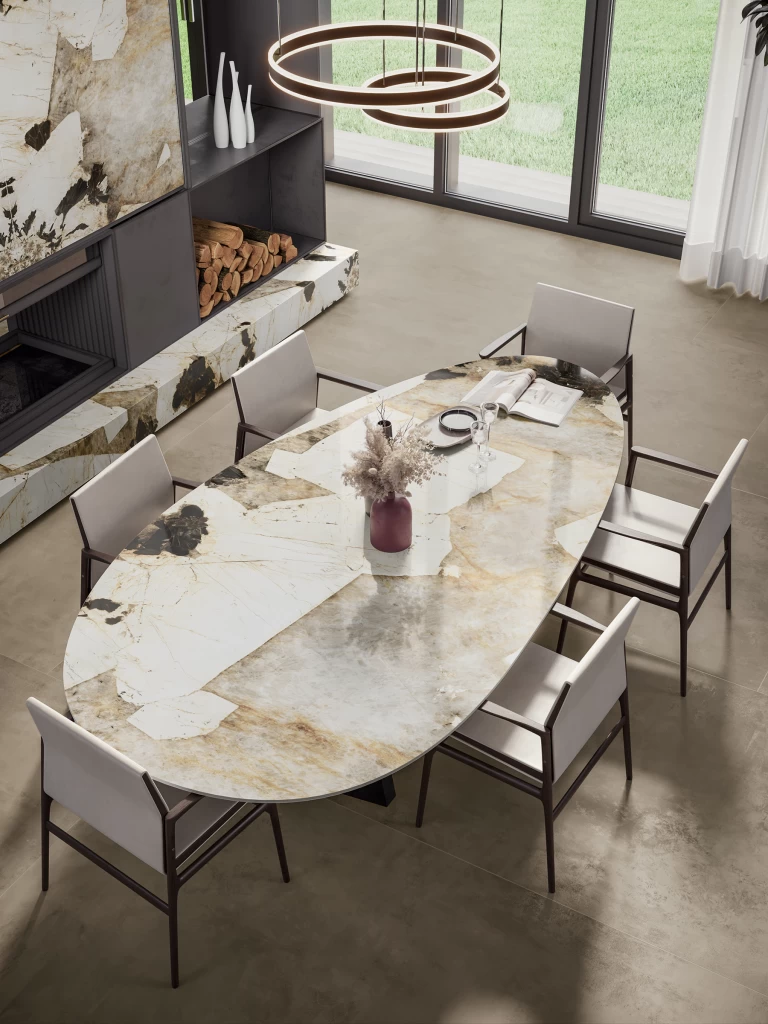 Desert Soul
160x320 cm - 63″x126″ (Rectified monocaliber)
162x324 cm - 63¾″x127½″ (Not rectified)
Polished
6 mm
- Bookmatch
Polished
12 mm
- Bookmatch
Polished
20 mm
- Bookmatch