Light Grey Stone by Atlas Plan is a gray marble look porcelain tile characterized by delicate contrasts.
Its minimalist look enhanced by white veining brings elegance and a contemporary character to any space.
Configure the slab to suit your needs
Color
Look
Size
Finish
Thickness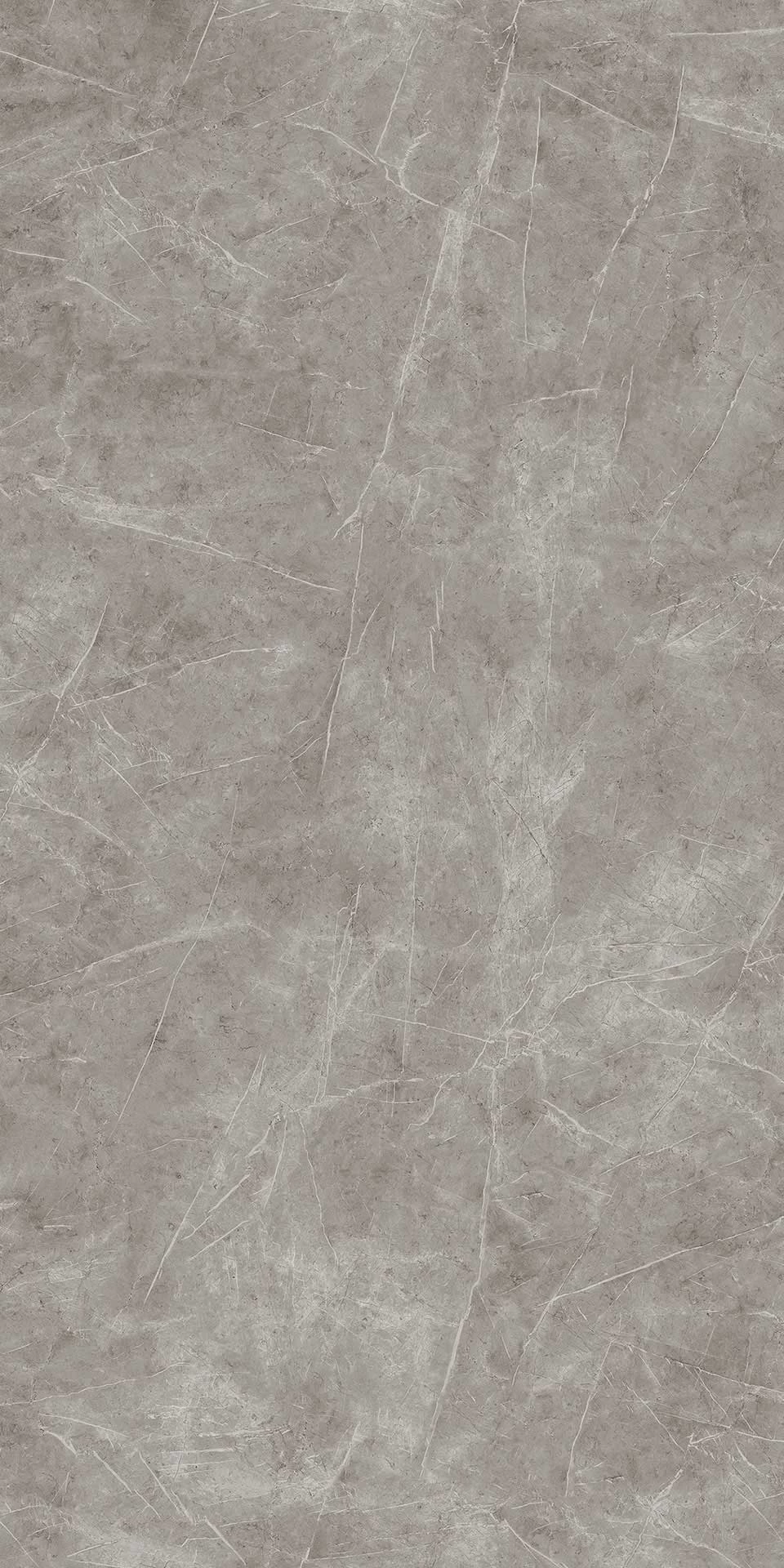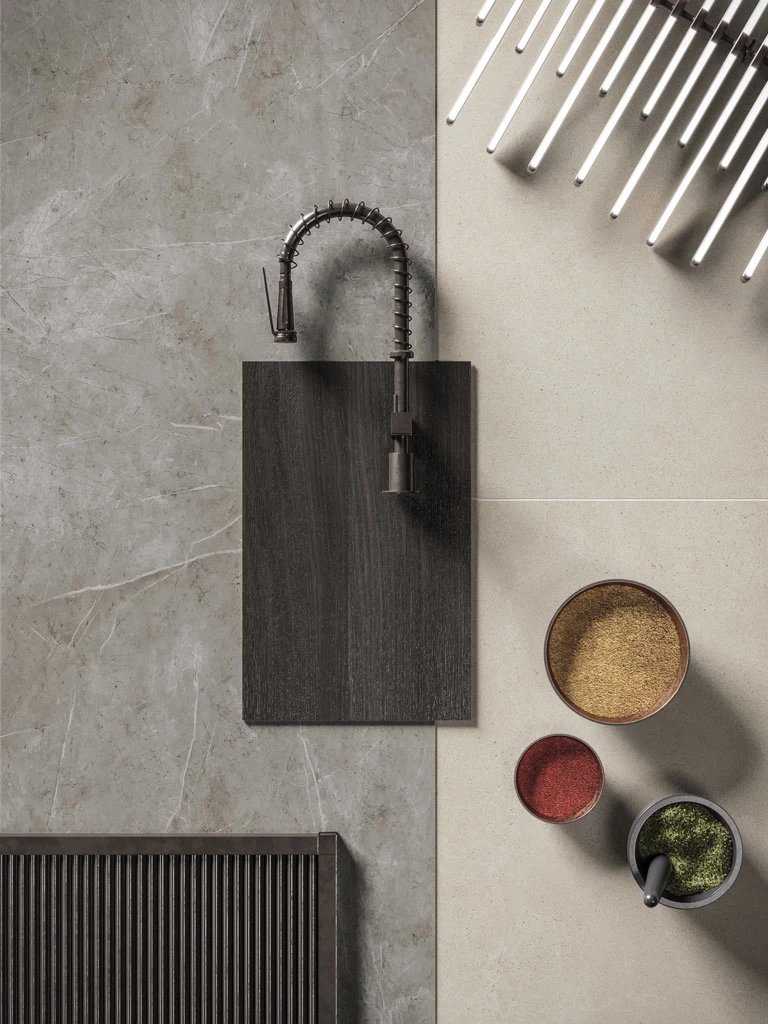 Look: Marble
Light Grey Stone
Light Grey Stone marble look porcelain tiles ideal for use in a variety of settings: from kitchen countertops to bathroom vanity tops up to bar and restaurant counters.
Delicate tones and contrasts allow this tile to discreetly enrich the surrounding space without being impactful.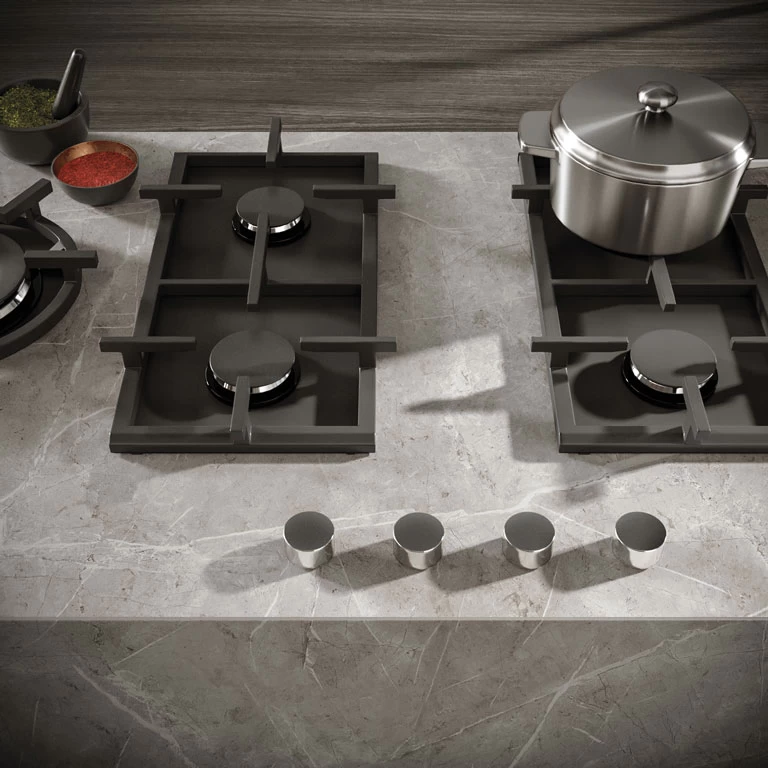 The resistance of stoneware to heat allows perfect integration between countertop and hob
Marble effect porcelain tiles Light Grey Stone: Light Grey Stone slabs by Atlas Plan with silk finish are paired with Atlas Concorde products for the floors. The other materials and accessories were chosen to create harmonious contrasts in color and shape.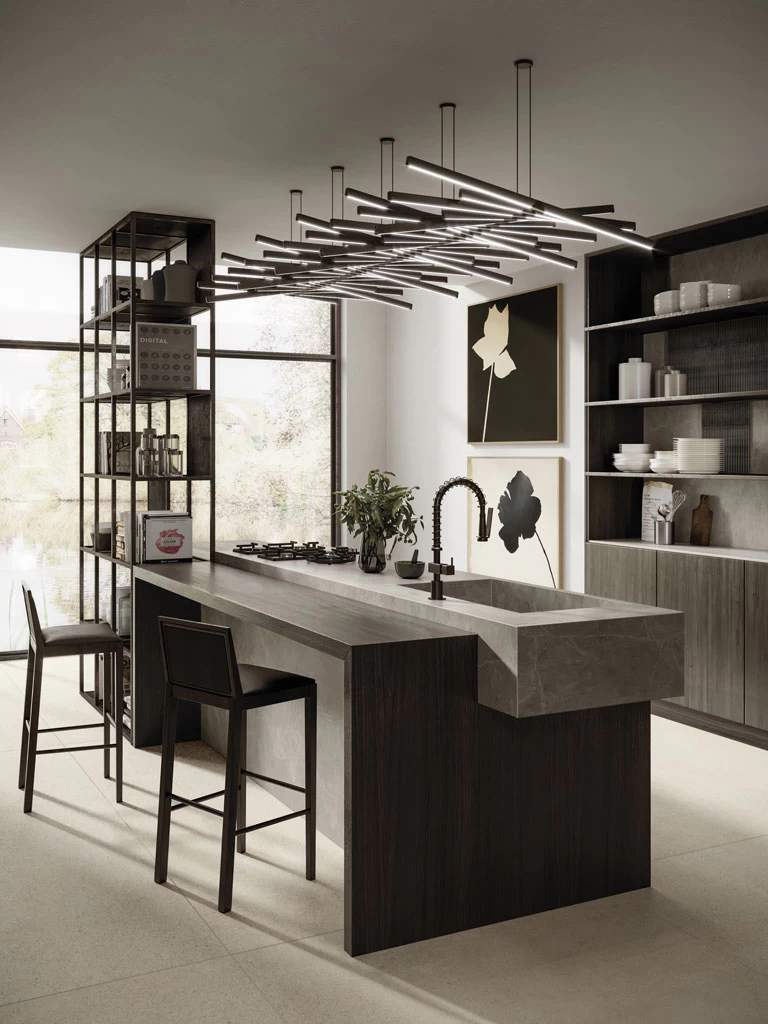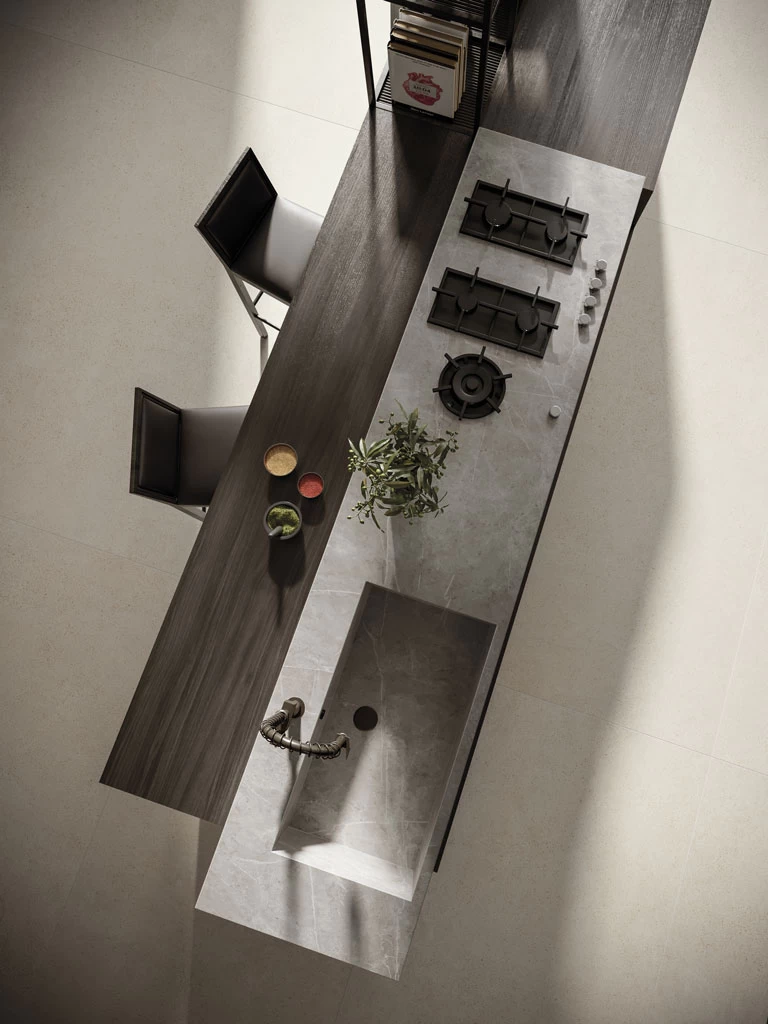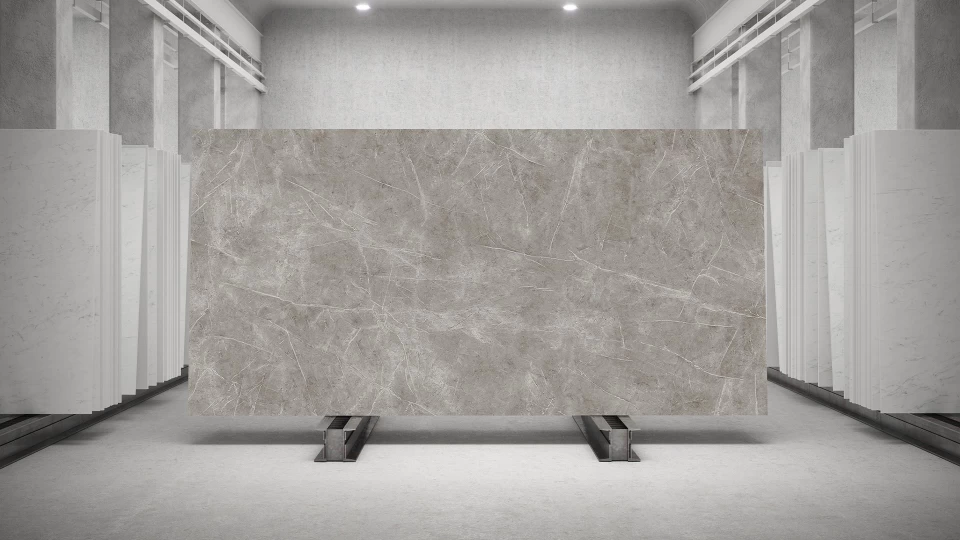 Light Grey Stone
162x324 cm - 63¾″x127½″ (Not rectified)
160x320 cm - 63″x126″ (Rectified monocaliber)