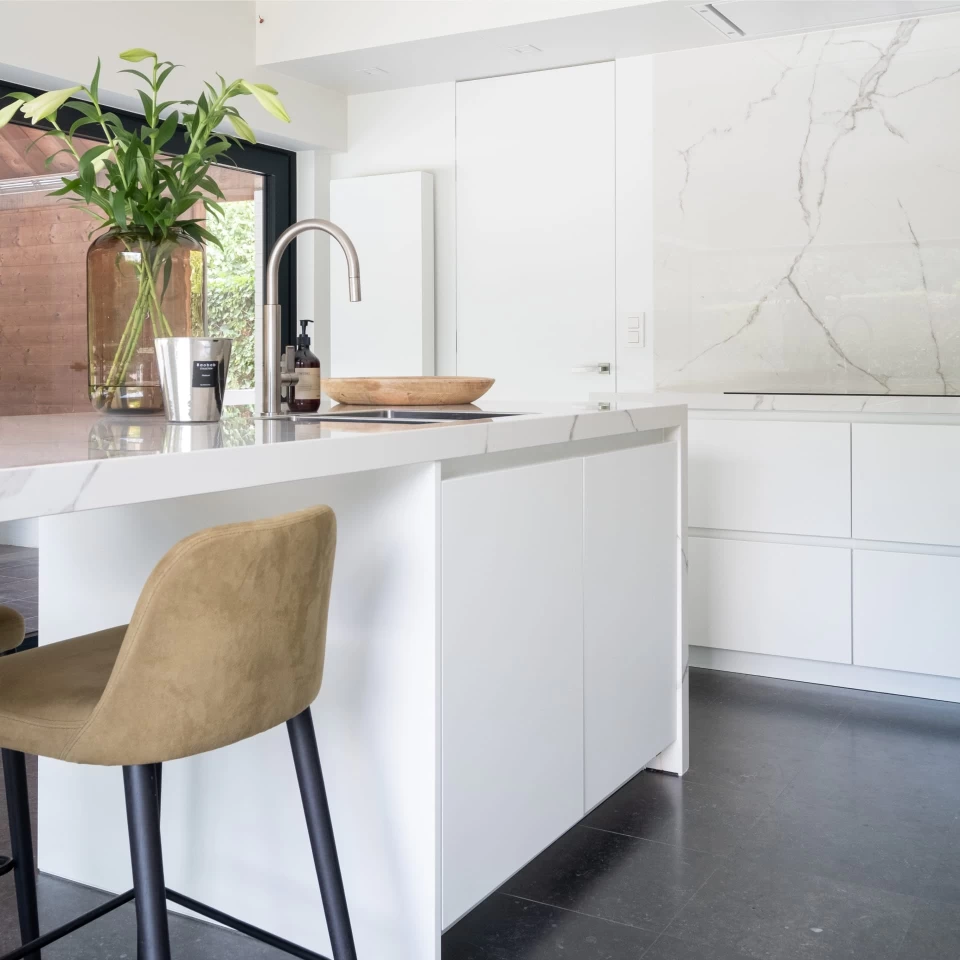 Belgium Project
Atlas Plan porcelain stoneware slabs for a modern and elegant total white kitchen
Space: Kitchen
Country: Belgium
Distributor: Verheyen
A modern interpretation of the kitchen space
A private residence with an open kitchen perfectly integrated into the living room, combining the elegance of the total white look with a modern and functional layout.

The surfaces - kitchen top, island, backsplash, sinks, side walls - are made in Calacatta Extra marble look porcelain stoneware, which creates a surprising look of continuity
between surfaces and furnishings also thanks to the presence of Bookmatch.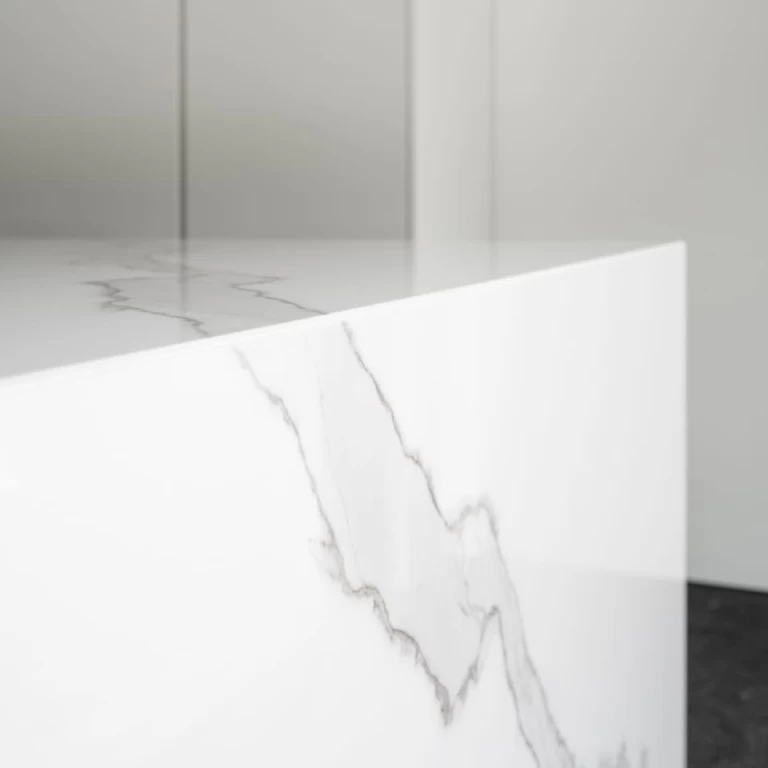 The total white elegance of Calacatta Extra
The compact and luminous white of Calacatta Extra Atlas Plan, crossed by plays of gray veins and golden reflections, gives the surfaces an elegant and refined character. A marble-look porcelain stoneware that is perfectly suited to both classic and modern environments.
Surfaces used
The Atlas Plan Calacatta Extra porcelain stoneware slabs are available in different formats, finishes and thicknesses, making it possible to use them with continuous applications on all kinds of surfaces. The presence of Bookmatch allows surfaces to be covered continuously, enhancing the perception of aesthetic and stylistic homogeneity.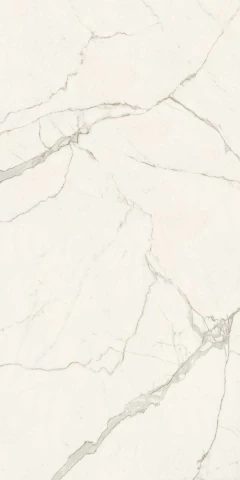 Other projects you might be interested in