Large Calacatta porcelain tiles.
Calacatta Extra by Atlas Plan is characterized by a compact, luminous white, with striking gray veining and gold reflections. A marble look that goes perfectly with both classic and modern settings, also making it easy to combine with any other materials and looks. The white color and light veining give the stoneware slab an elegant and refined character.

Configure the slab to suit your needs
Color
Look
Size
Finish
Thickness
Pattern
Natura technologies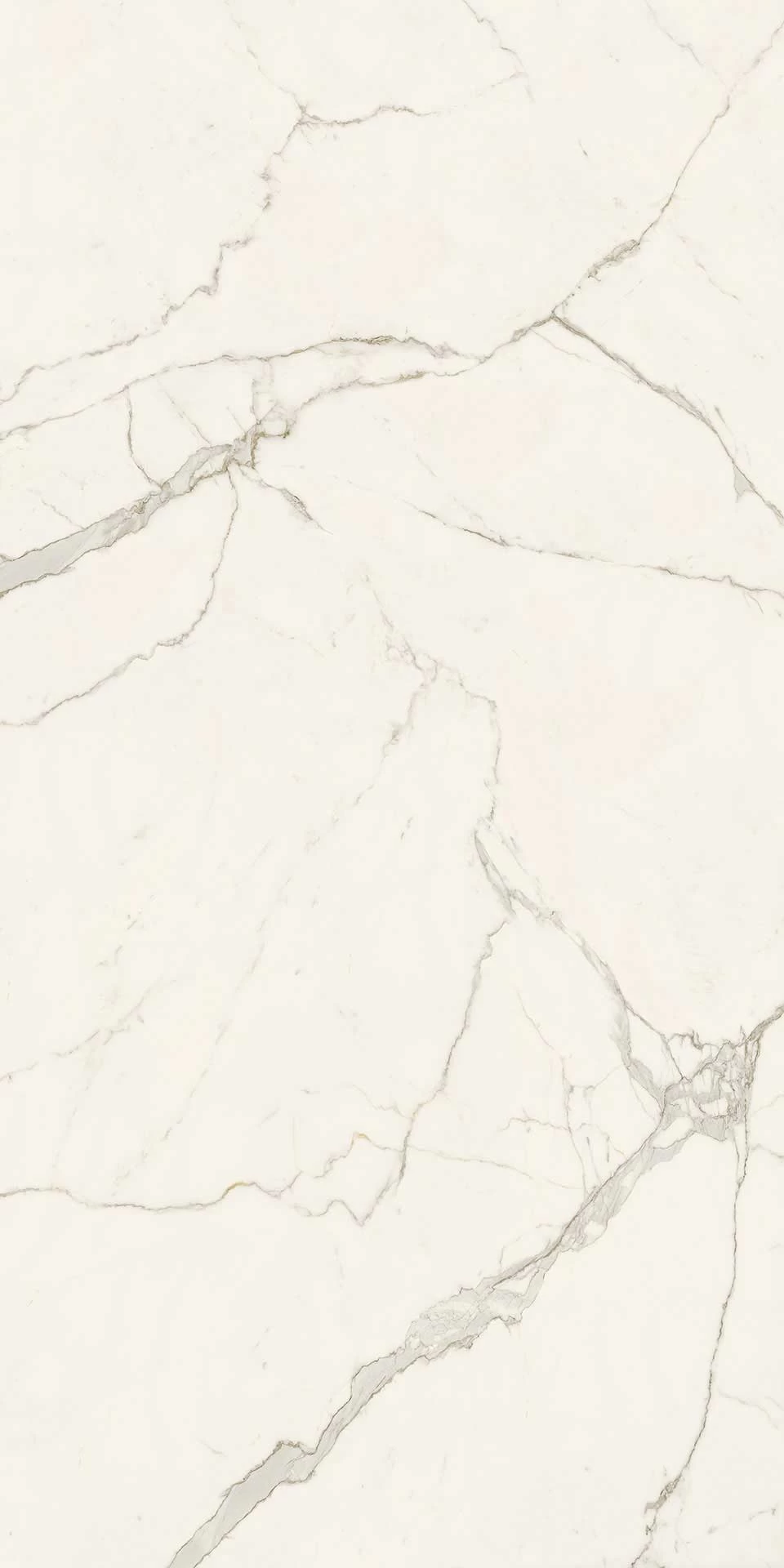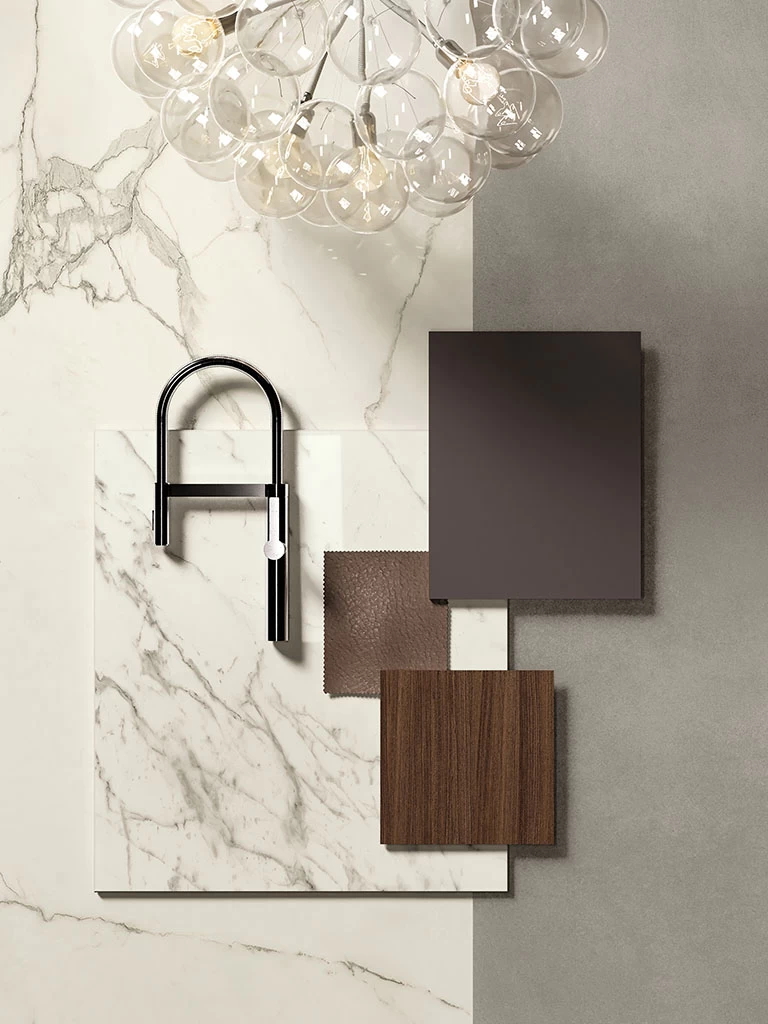 Look: Marble
Calacatta Extra
Calacatta Extra is available in different formats, finishes, thicknesses and with a through vein, realized with the exclusive Atlas Plan Natura-Vein Tech technology.
Thanks to the presence of Bookmatch, it is possible to use this material to create continuous solutions for tables, islands, countertops, backsplashes, drawers, doors, bathroom vanity tops, worktops, counters for bars, giving a visually uniform result.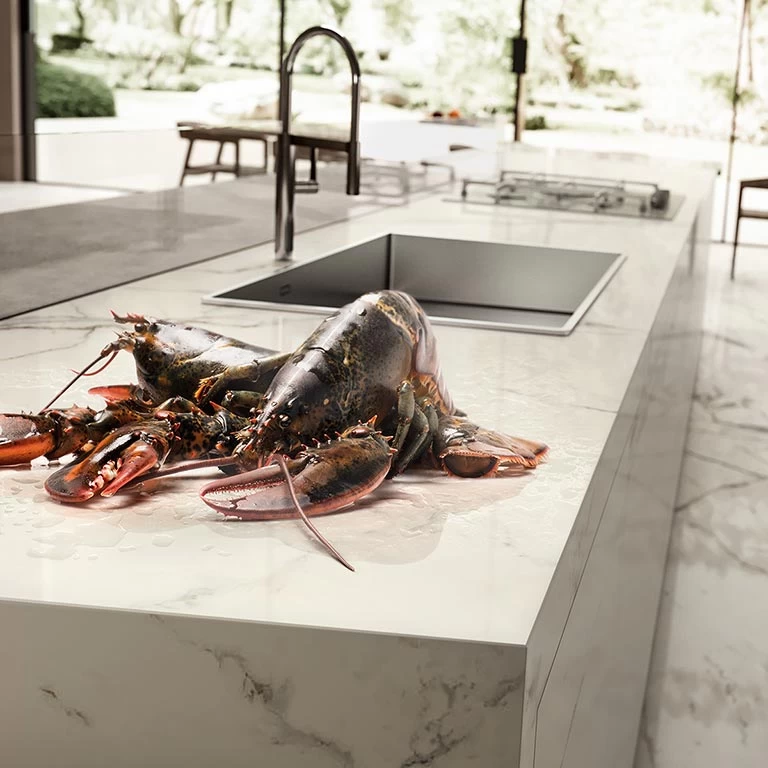 Its decorative strength brings continuity and harmony to surfaces
White marble look porcelain tiles Calacatta Extra: the polished finish Calacatta Extra slab was combined with Atlas Plan's Concrete Grey slabs and for floors Calacatta Extra polished 120x278. These are complemented by other types of materials and carefully selected objects designed to make every single space unique and harmonious.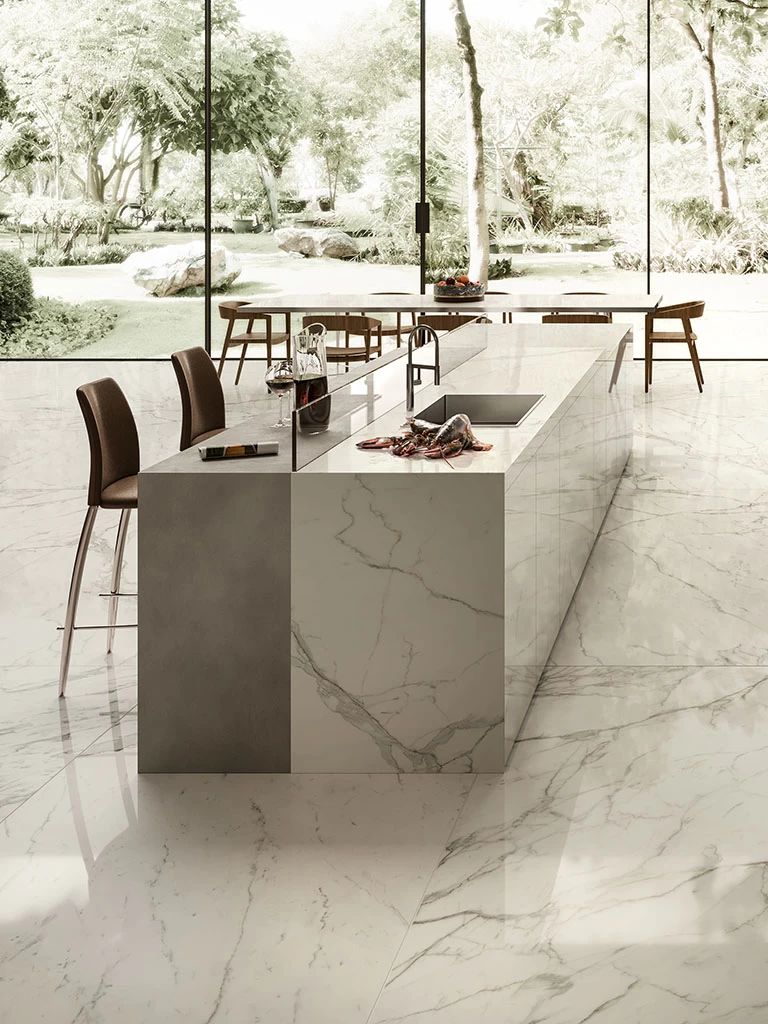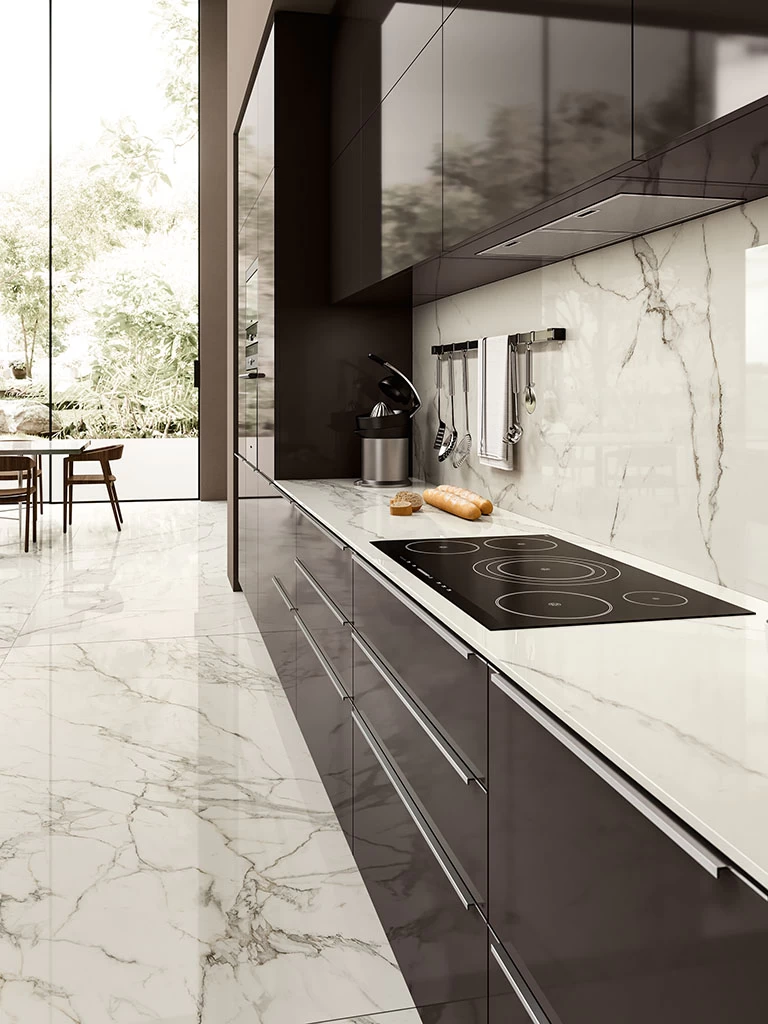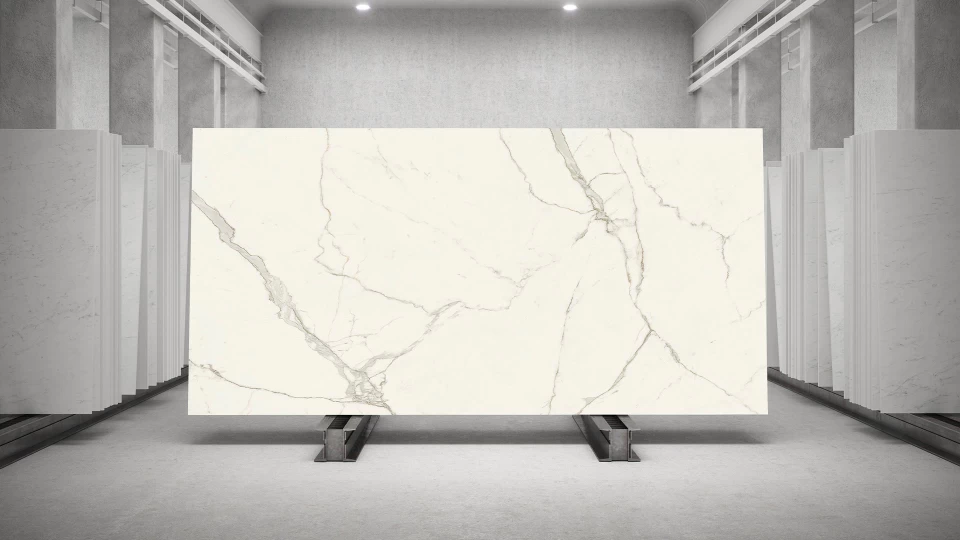 Calacatta Extra
162x324 cm - 63¾″x127½″ (Not rectified)
Polished
12 mm
- Bookmatch
159x324 cm - 62¾″x127½″ (Not rectified)
Polished
20 mm
- Bookmatch
Polished
20 mm
- Natura-Vein Tech
Matte
20 mm
- Natura-Vein Tech
160x320 cm - 63″x126″ (Rectified monocaliber)
Polished
6 mm
- Bookmatch