Large format black porcelain stoneware slab for indoor and outdoor use.
Absolute Black by Atlas Plan stands out for its deep, intense, absolute black granting ambiances a sophisticated, contemporary feel.
Configure the slab to suit your needs
Color
Look
Size
Thickness
Finish Look: Solid
Absolute Black
The natural versatility offered by the color black makes Absolute Black the ideal porcelain stoneware slab to create seductive contrasts in the kitchen, emphasizing the other colors and furnishing items.
The slab can be used as kitchen countertop cladding, kitchen island worktops and sides, backsplash, table worktops and all work surfaces.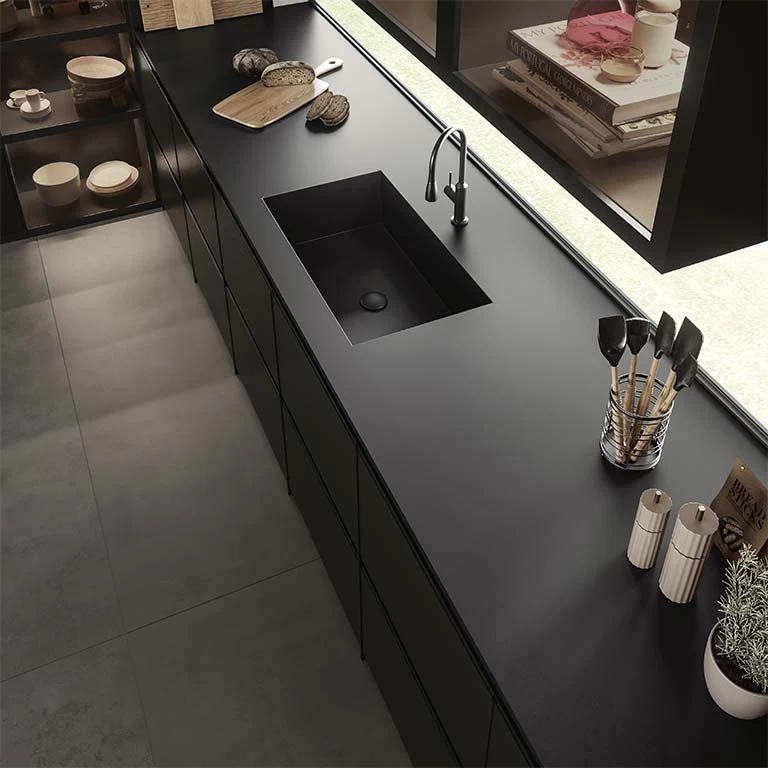 Black porcelain stoneware for a modern, minimal look
Absolute Black: the Absolute Black silk slab by Atlas Plan has been proposed with Boost Smoke for floors and walls, creating a modern kitchen environment flaunting timeless elegance.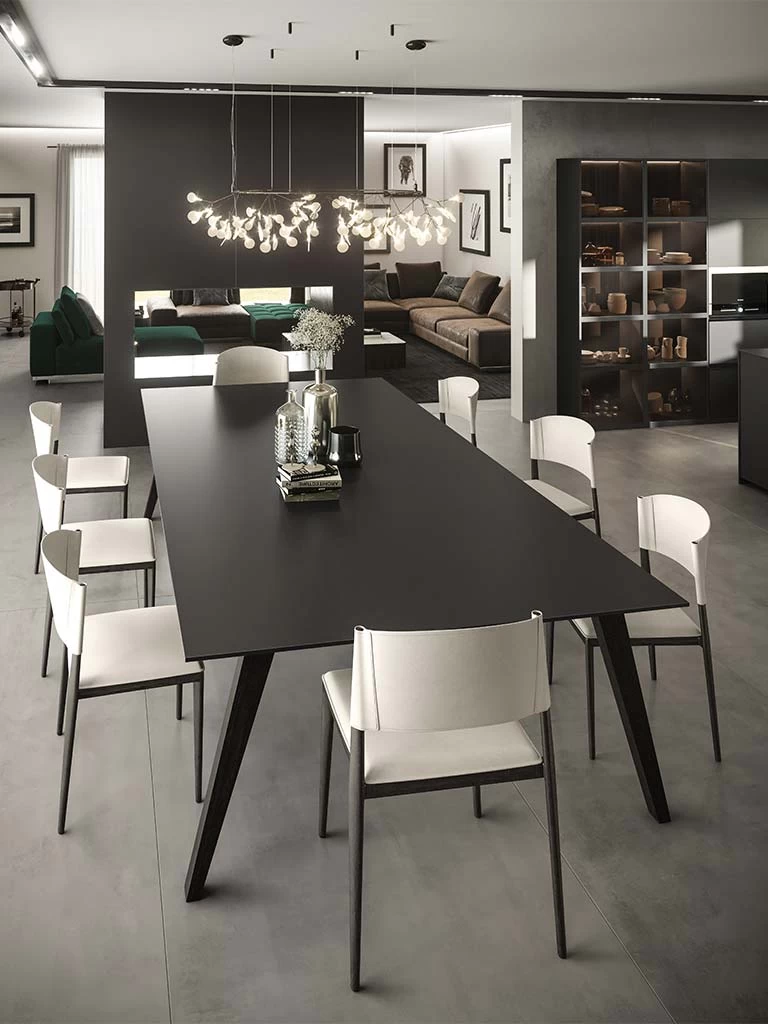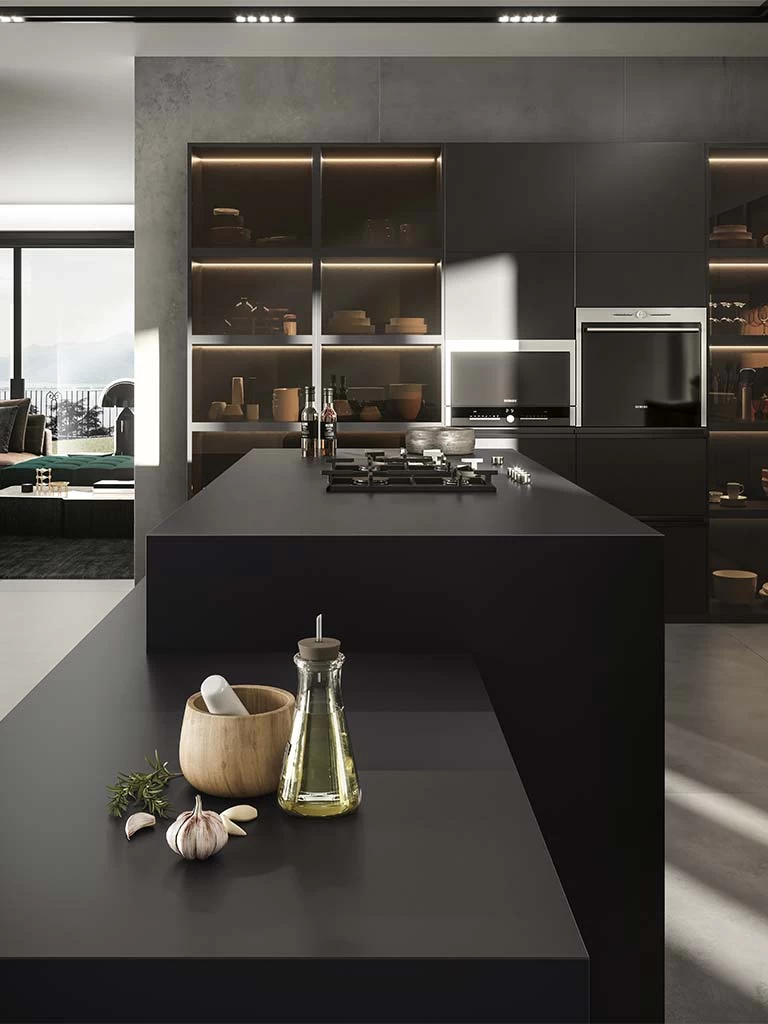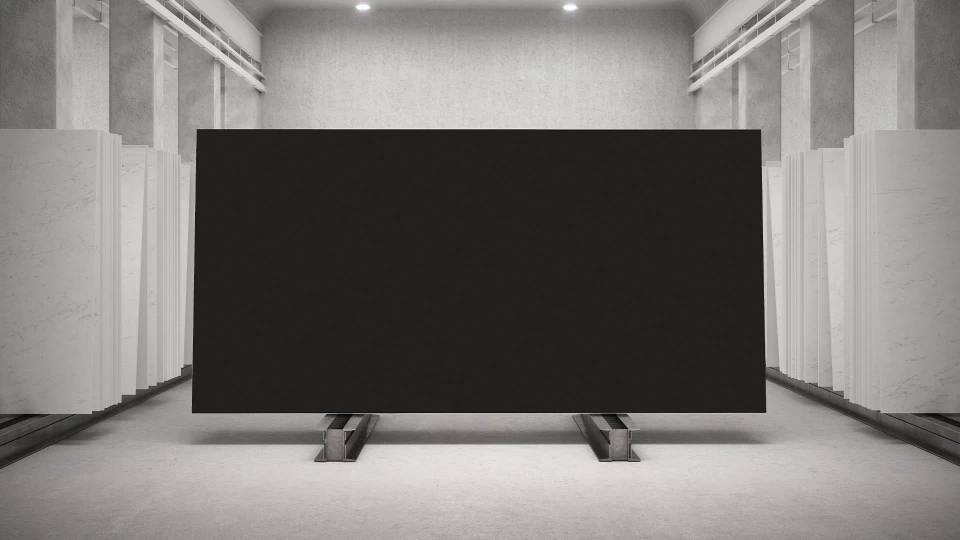 Absolute Black
162x324 cm - 63¾″x127½″ (Not rectified)