Large format concrete look porcelain tiles.
The compact, minimalist texture is peculiar to Boost Tarmac by Atlas Plan, a surface in cold tones that interprets the powerful expressiveness typical of the concrete that inspires it. An original solution ideal for wall application and interior finishing. Reinterpreting the colors and graphic patterns typical of the raw material, this slab is particularly suited to spaces that project a contemporary, minimalist mood.
Configure the slab to suit your needs
Color
Look
Size
Finish
Thickness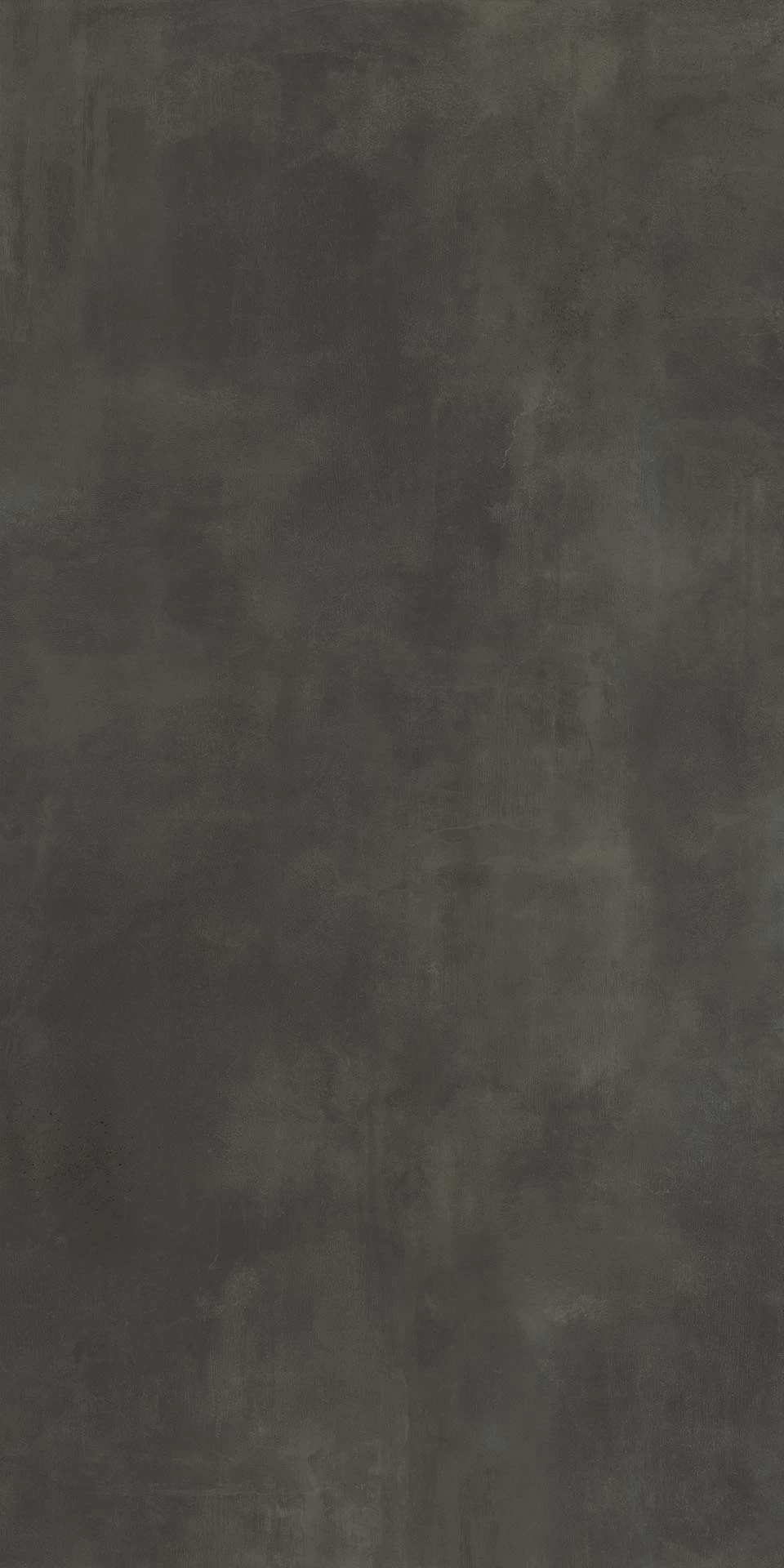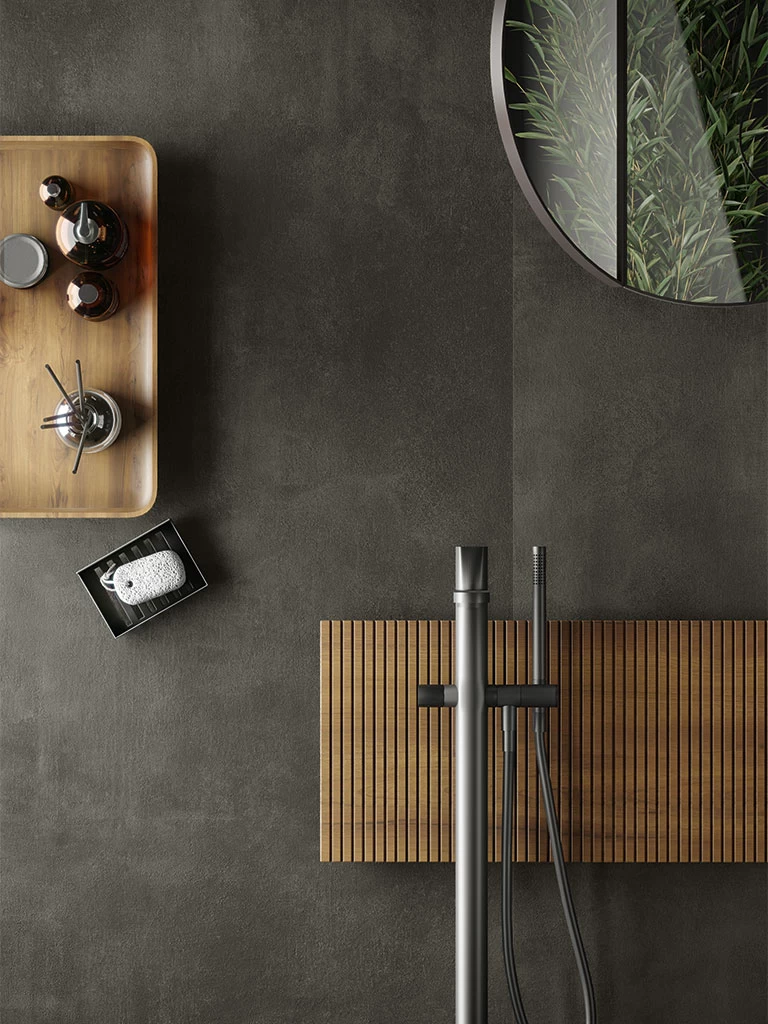 Look: Concrete
Boost Tarmac
Concrete look stoneware slab available in different thicknesses and formats.
This material is very resistant and easy to clean and allows for solid decorative solutions to enhance residential environments such as the kitchen and the bathroom but also business locations, such as hotel lobbies or conference rooms.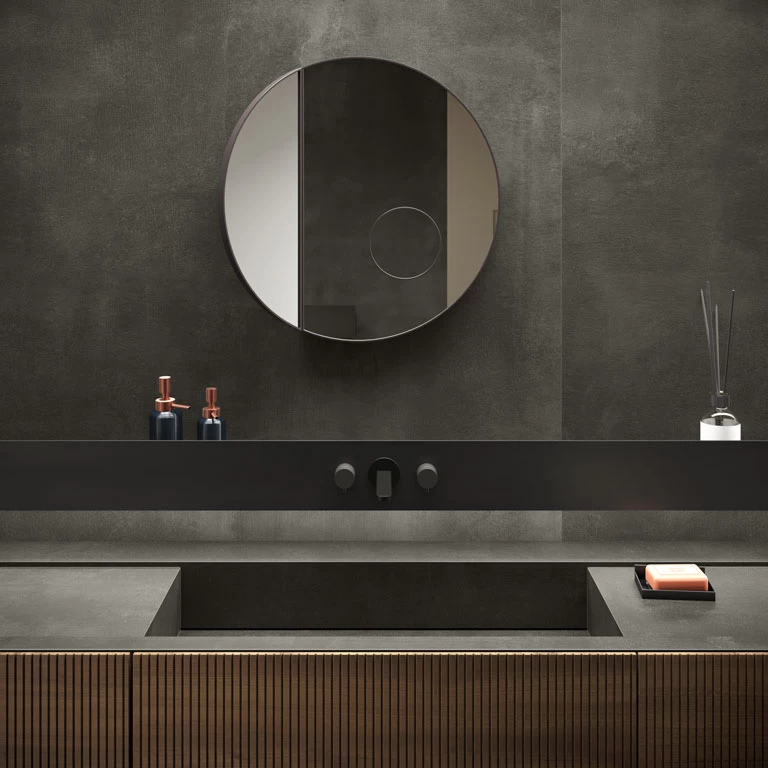 Concrete effect porcelain tiles with a contemporary design
Boost Tarmac: the Boost Tarmac surface with Hammered finish was chosen in the formats 162x324 cm and 160x320 cm, for sinks, wall and floor tiling respectively. The result is this bathroom in total concrete look porcelain stoneware characterized by essential lines and great personality.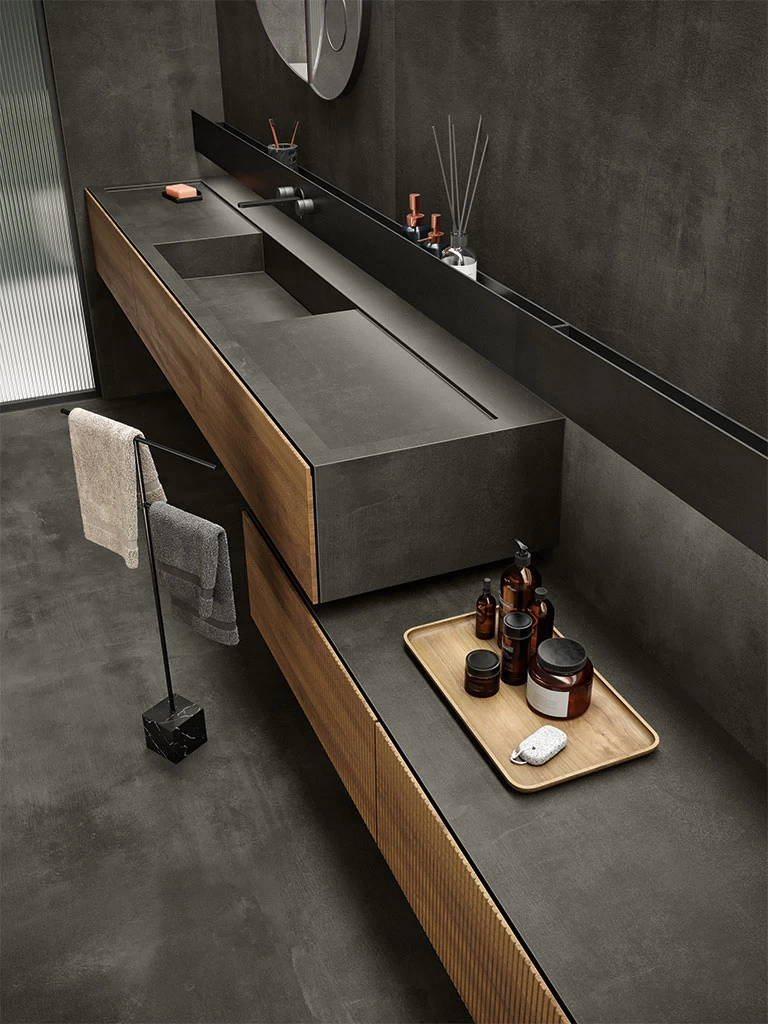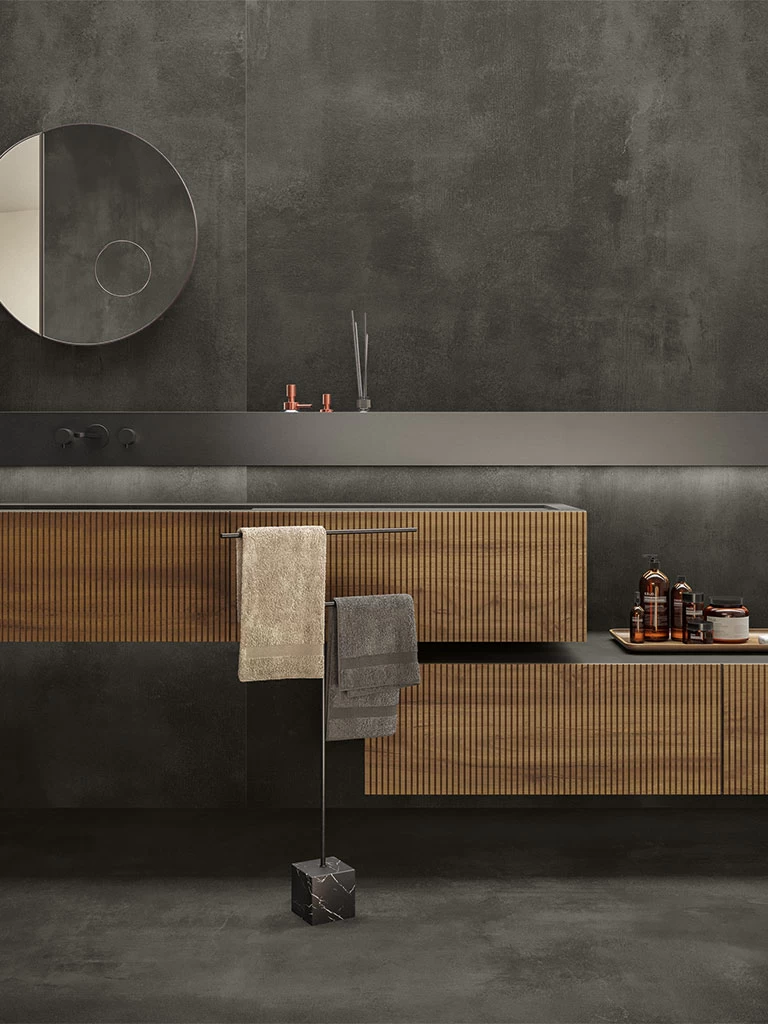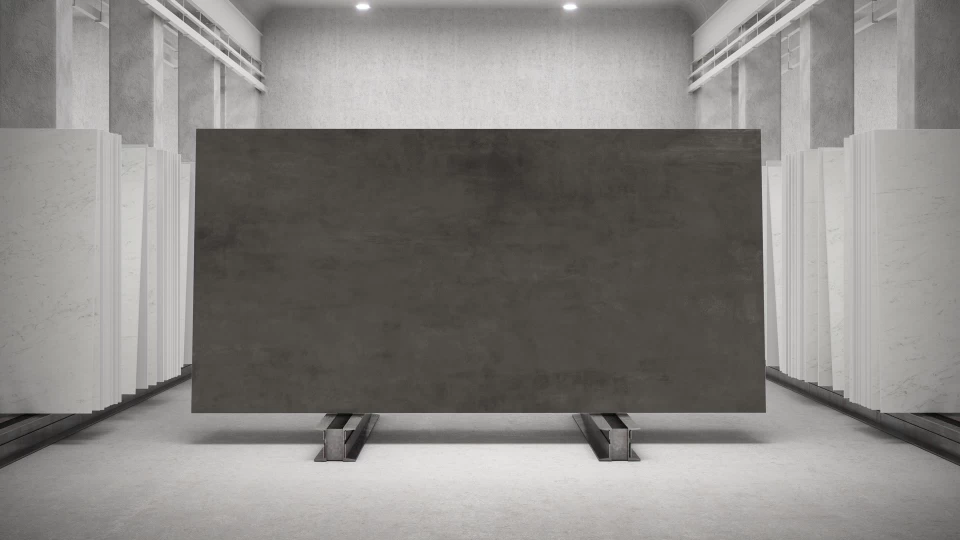 Boost Tarmac
162x324 cm - 63¾″x127½″ (Not rectified)
160x320 cm - 63″x126″ (Rectified monocaliber)