Large format porcelain stoneware slab.
Boost Natural Ecru by Atlas Plan recalls the world of clays and earth colors and provides every room with a modern and welcoming look. Concrete look surface in a warm, natural and deep beige color.
Configure the slab to suit your needs
Color
Look
Size
Finish
Thickness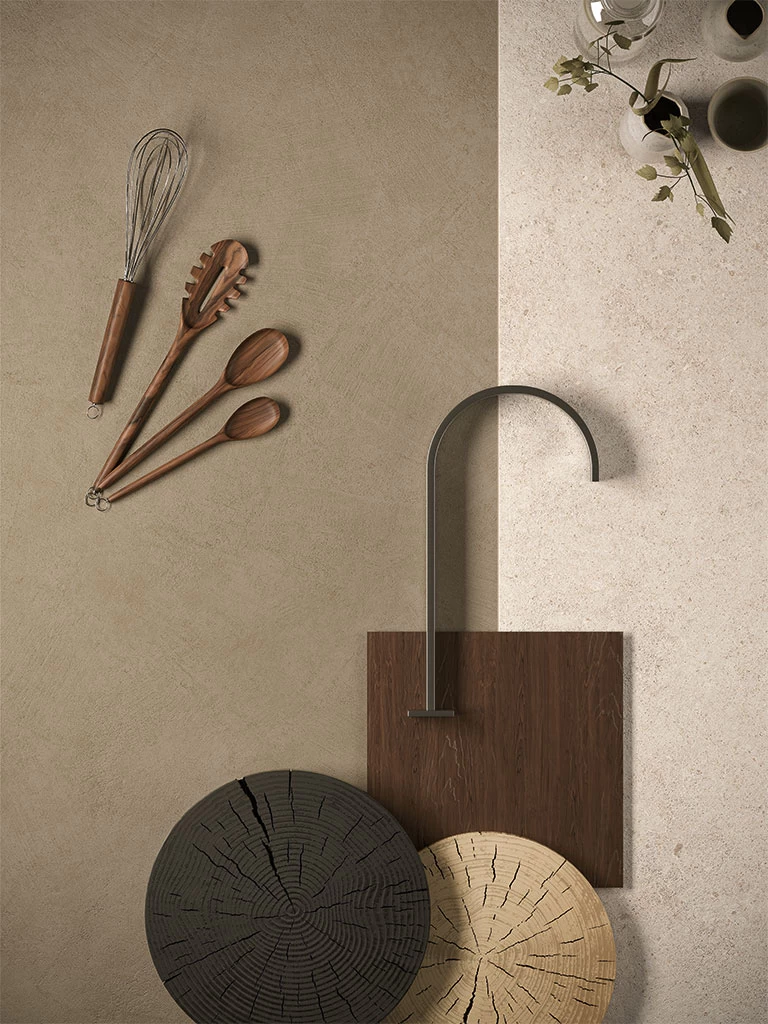 Look: Concrete
Boost Natural Ecru
Boost Natural Ecru slab: large format concrete look stoneware.
The ease of cleaning and compactness of the material make these large tiles ideal for porcelain stoneware kitchen countertops, backsplashes, doors, but also for light concrete look floors.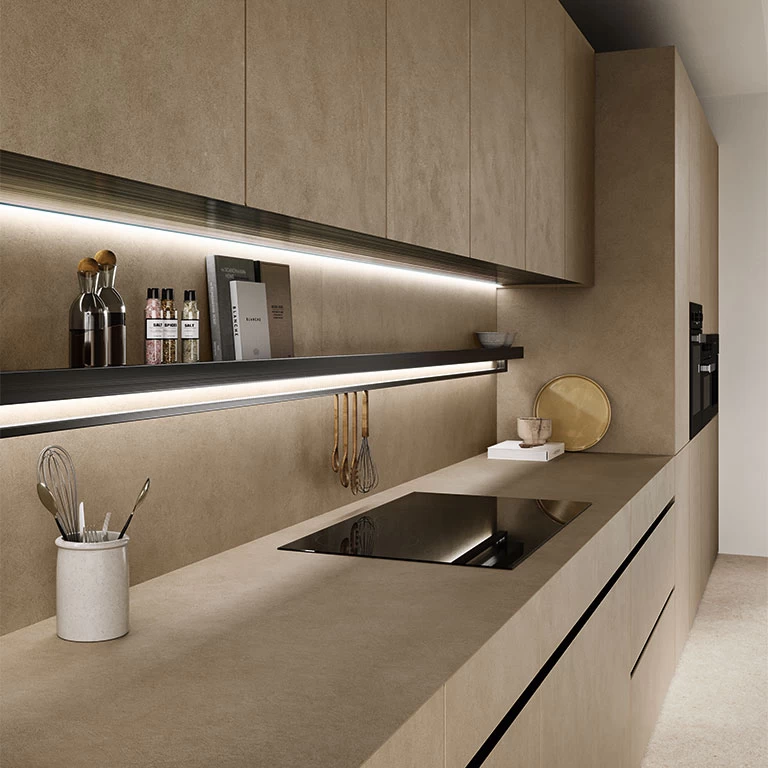 Elegance meets the highest level of comfort and performance
Boost Natural Ecru: the Boost Natural Ecru surface with Hammered finish was combined with Boost Stone Ivory, two products from the Atlas Plan range that match each other well chromatically. The result is a modern-style kitchen with elegance and essentiality.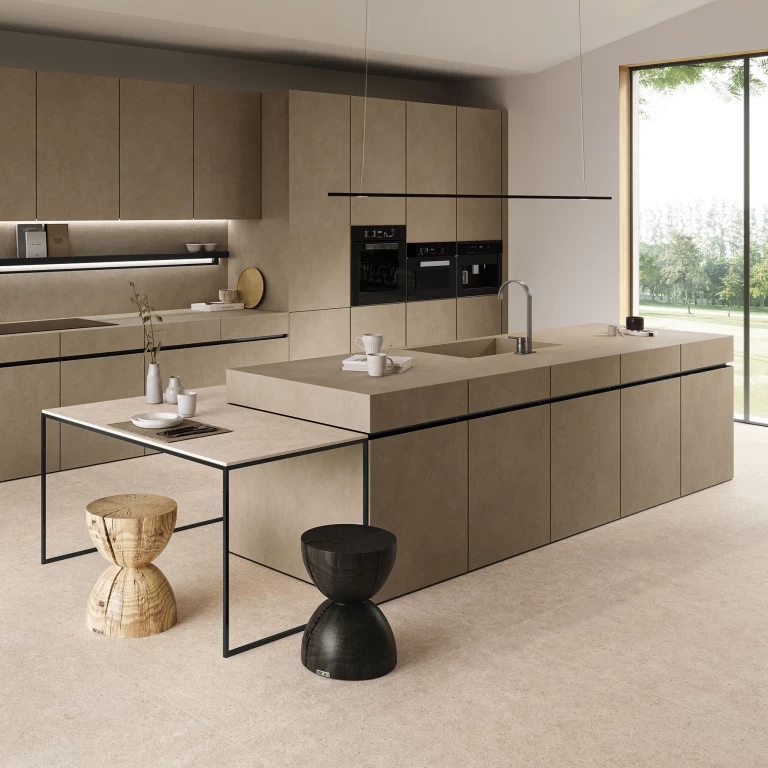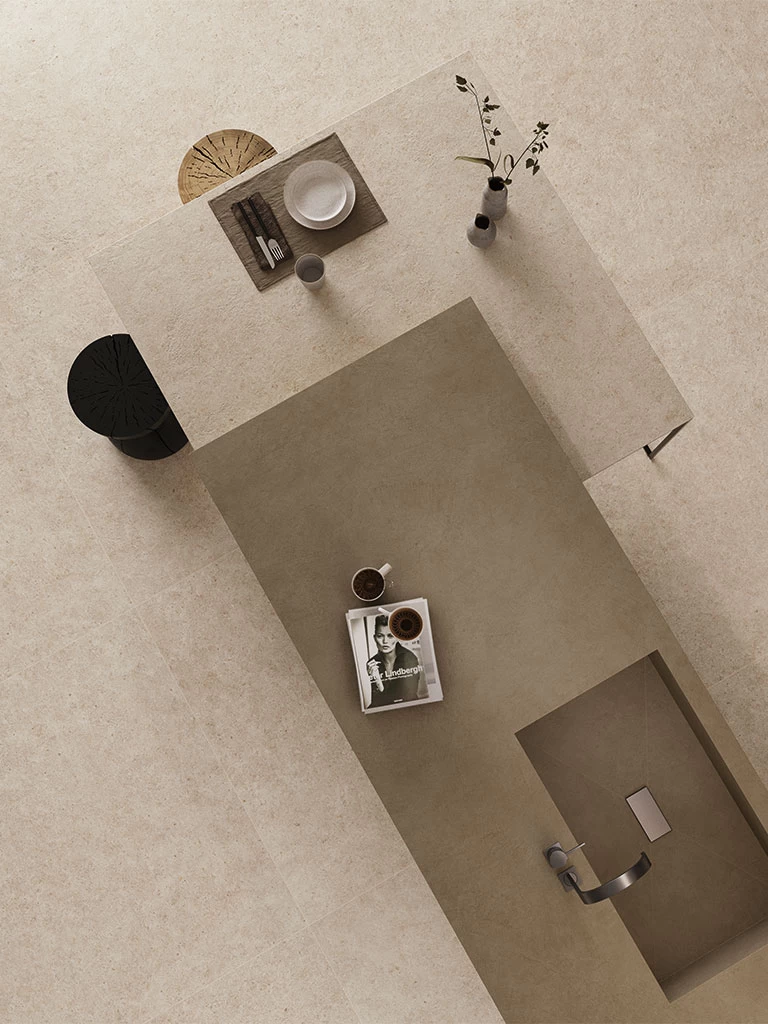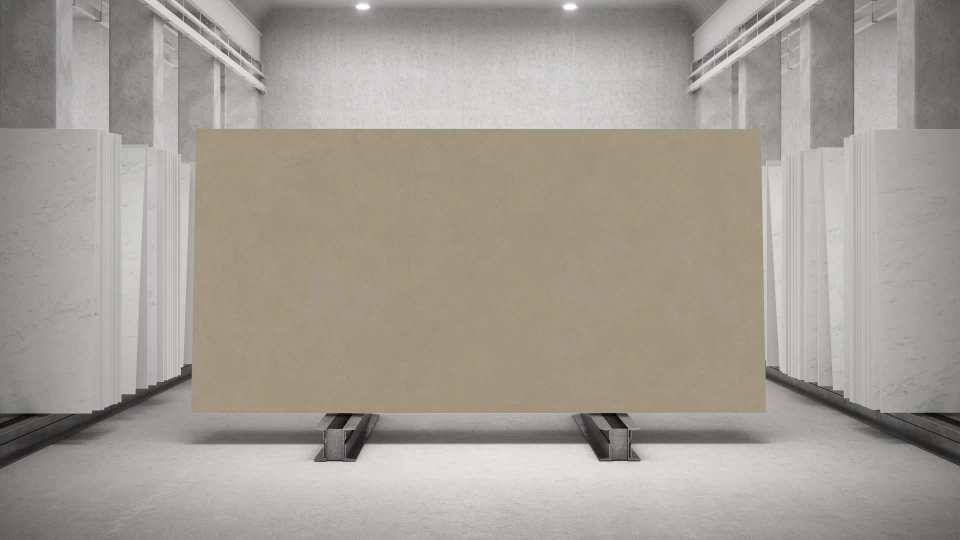 Boost Natural Ecru
162x324 cm - 63¾″x127½″ (Not rectified)