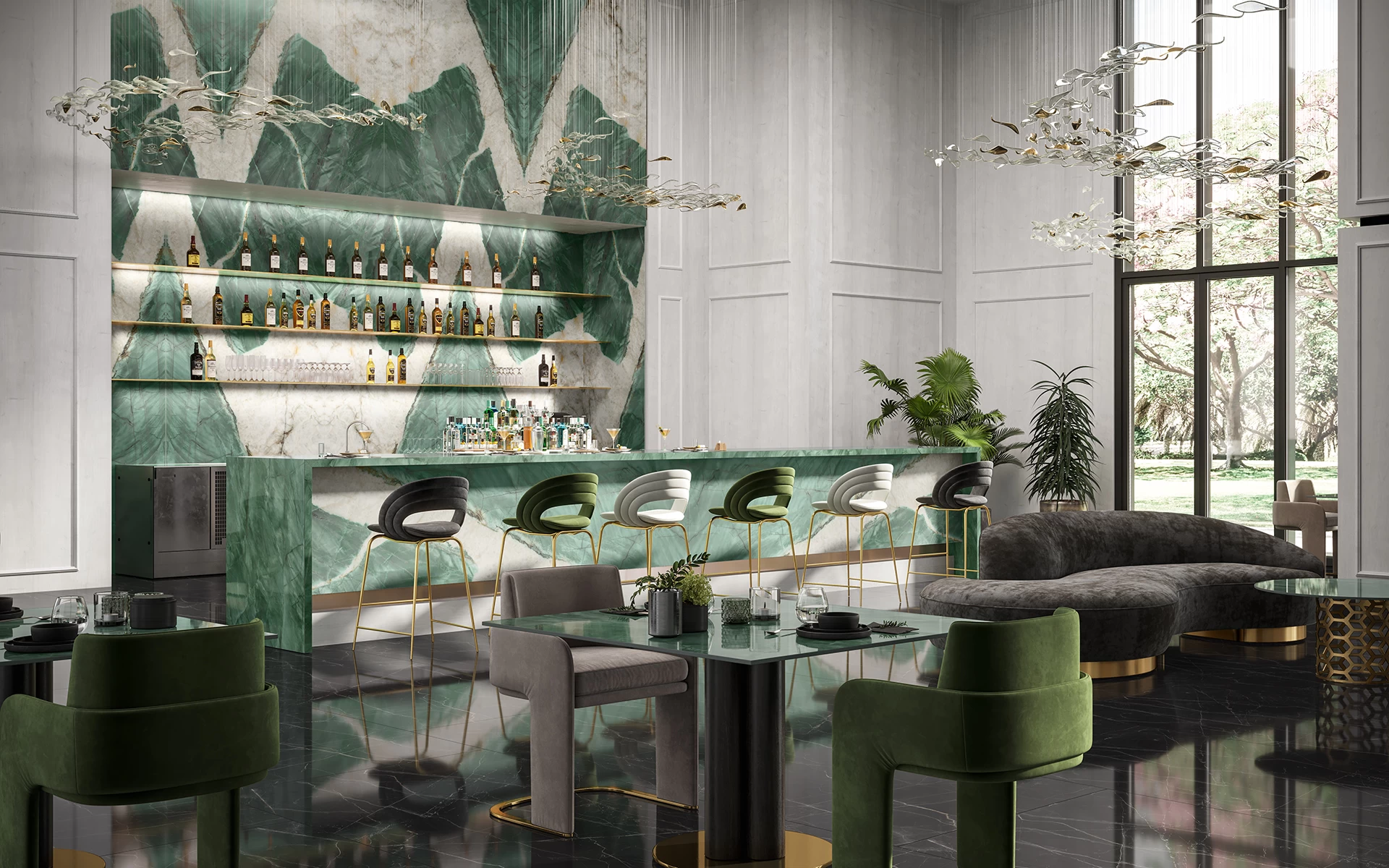 Look: Marble
Exotic Wave
Large marble look ceramic slabs for walls.
Drawing inspiration from Brazilian quartzite, whose surfaces are etched by bright green veins, Exotic Wave is protagonist of lively and dynamic interior design project, recalling seductive tropical atmospheres.
Configure the slab to suit your needs
Color
Look
Size
Finish
Thickness
Pattern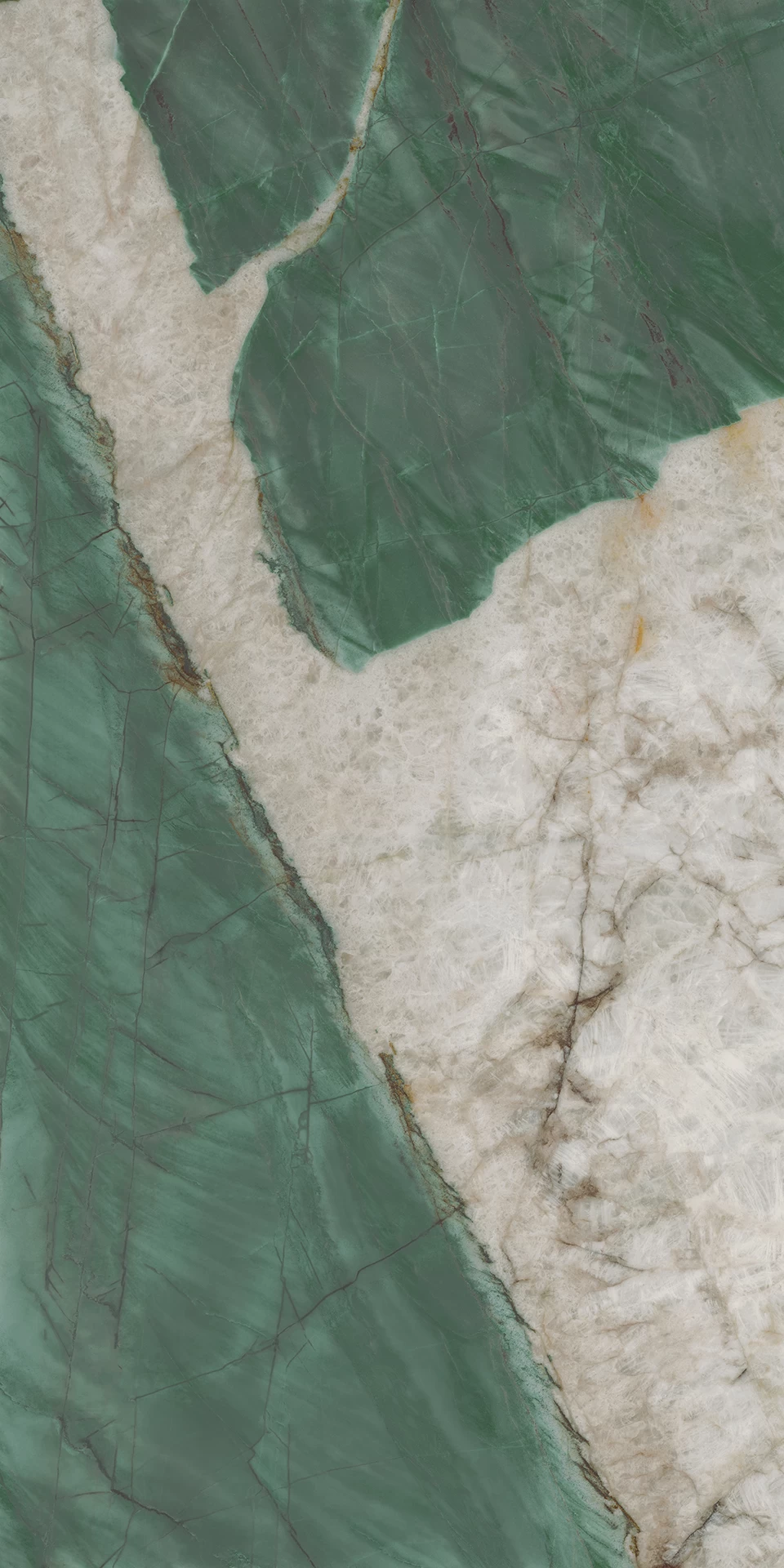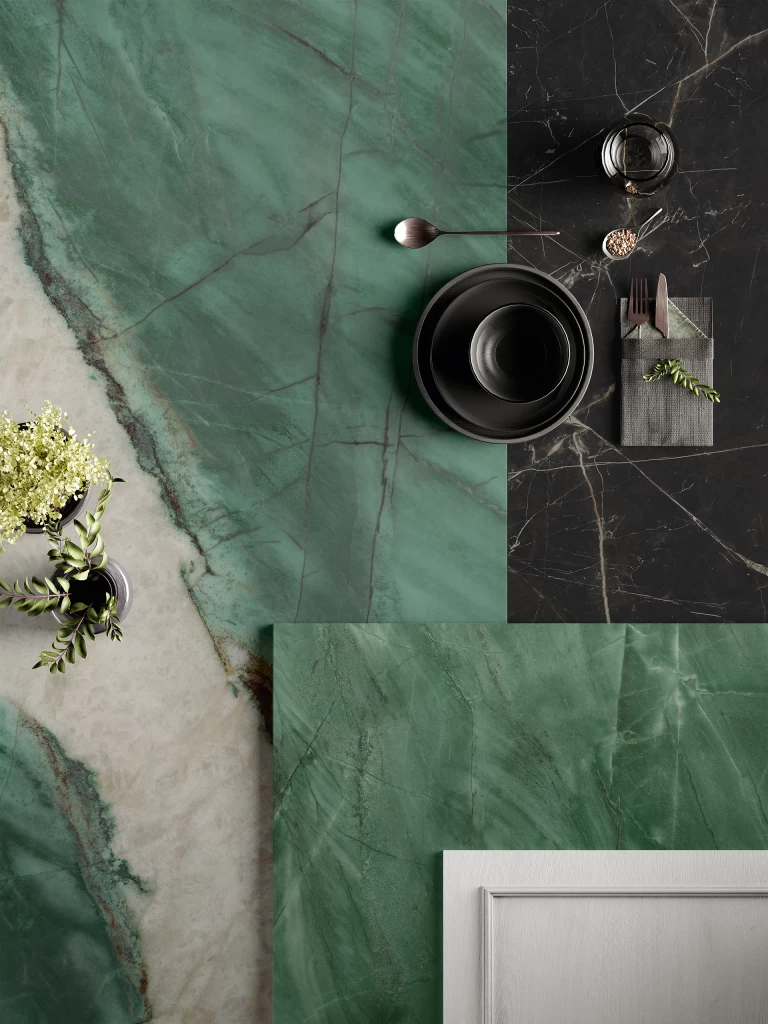 Look: Marble
Exotic Wave
The eccentricity of the patterns created by the spots of different colors make these slabs ideal for Horeca settings that are refined and have a strong personality.
The great strength of the material makes it the perfect solution for covering bar counters, walls, table tops and worktops.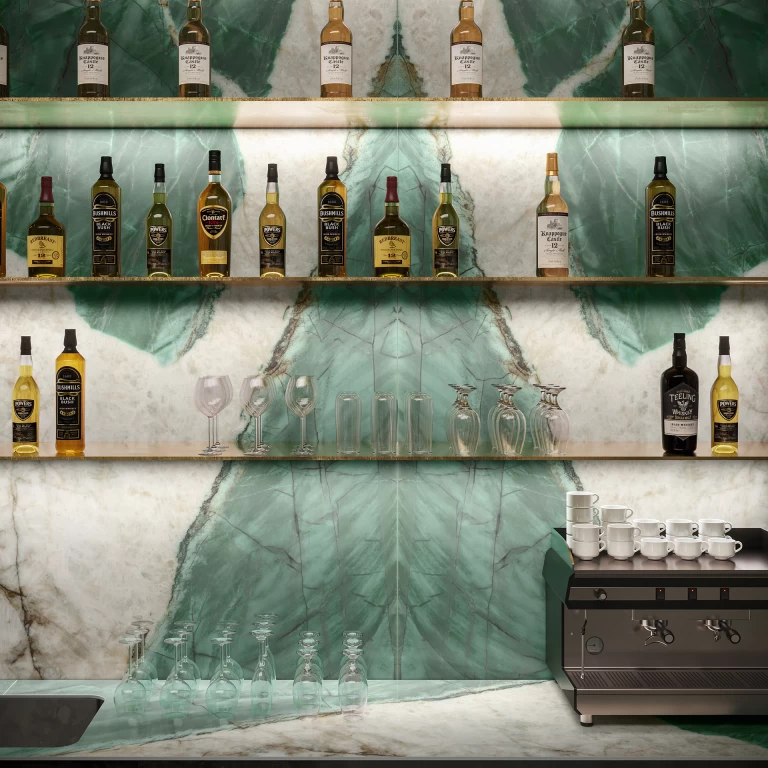 Unusual and original decoration with tropical charm
The large Exotic Wave slabs, used for the walls and counter front, in combination with Exotic Green of the counter top, characterize the surrounding space with their decorative strength. Textural contrasts with the furniture elements make the lounge bar space refined and precious.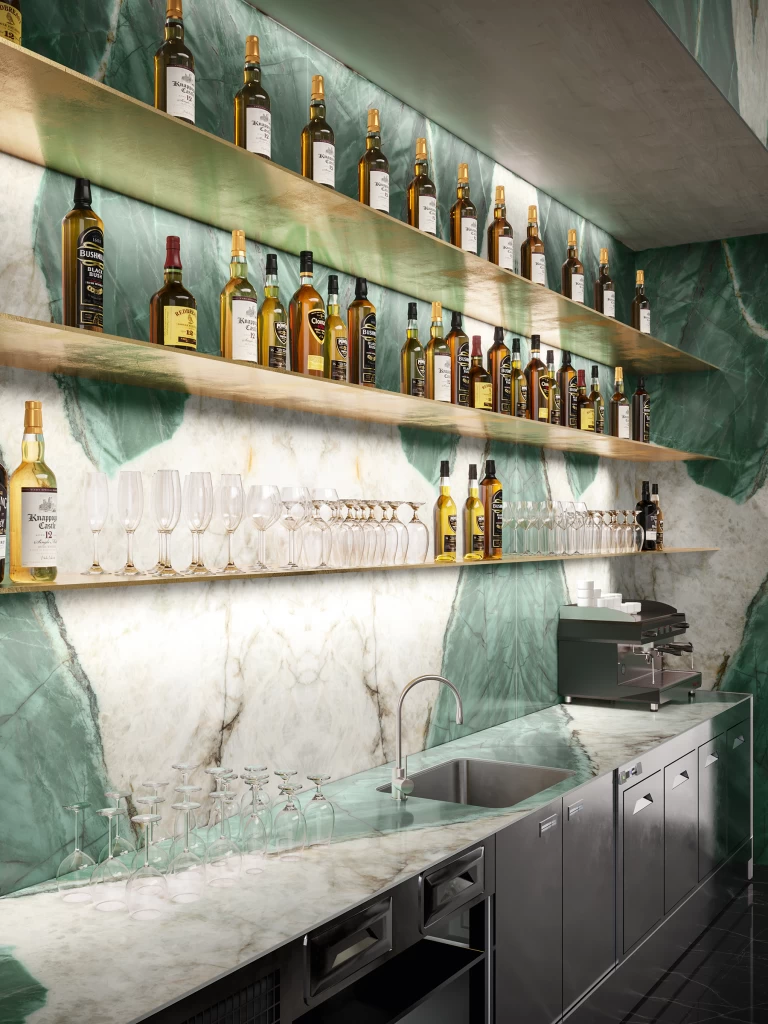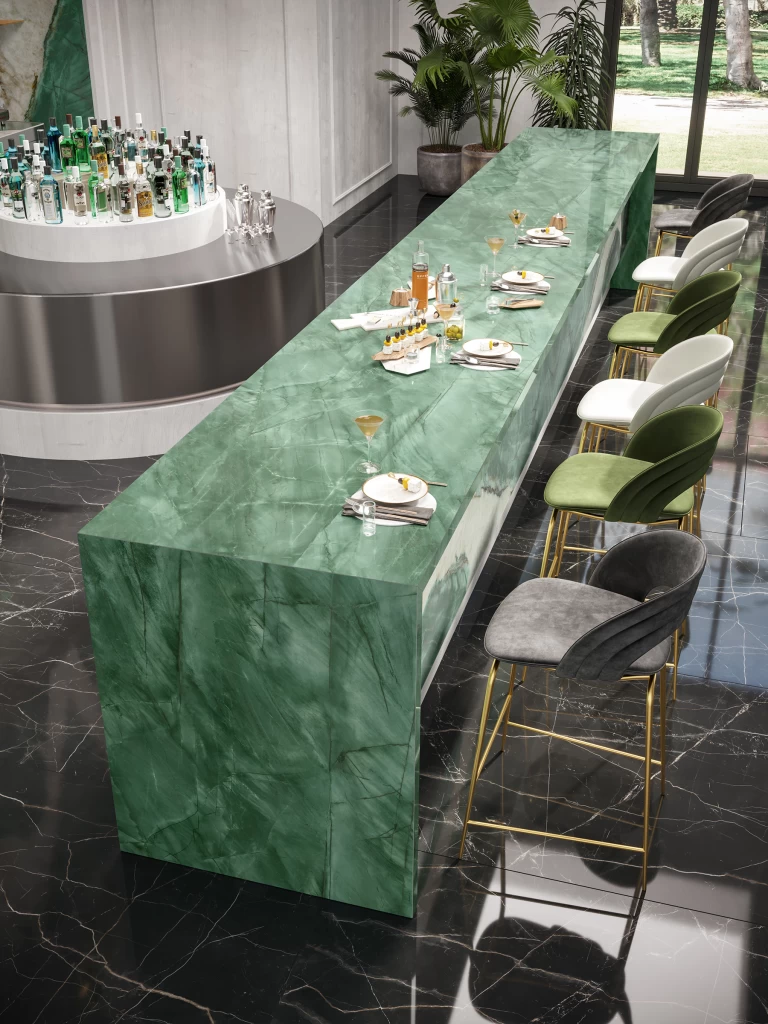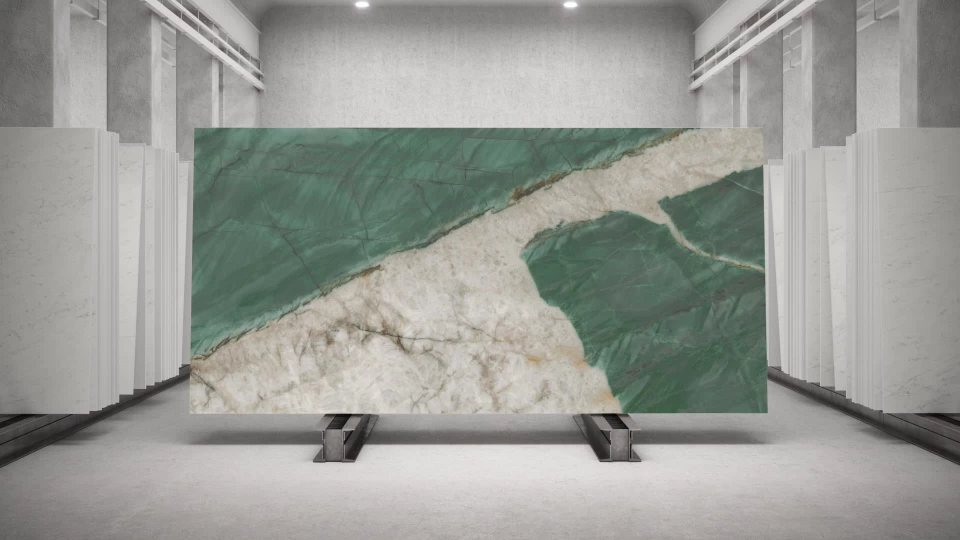 Exotic Wave
162x324 cm - 63¾″x127½″ (Not rectified)
Polished
12 mm
- Bookmatch
160x320 cm - 63″x126″ (Rectified monocaliber)
Polished
6 mm
- Bookmatch