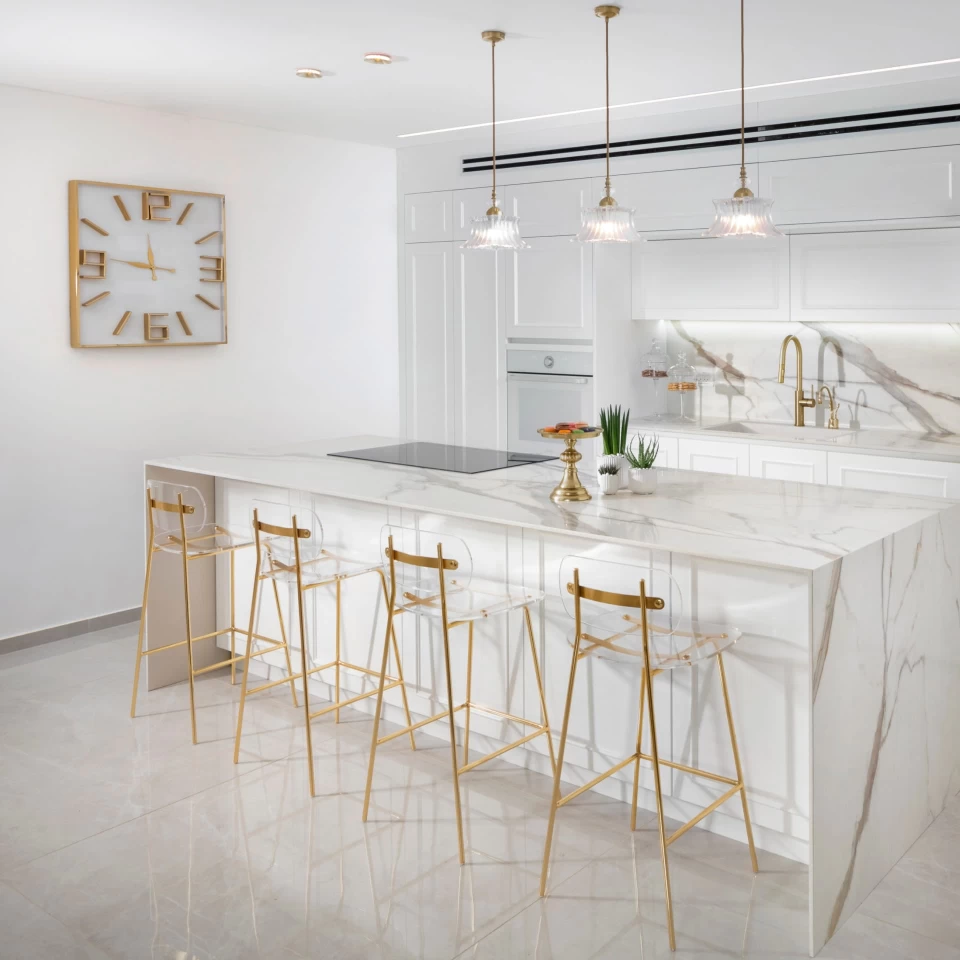 Bar Chen Project
The extraordinary combination possibilities of Atlas Plan marble look surfaces
Spaces: Kitchen, Living
Country: Israel
Designer: Sagit Bar Chen
Photographer: Elad Gonen
Distributor: Dan Marble
Perfect balance of luxury and sophistication
An interior design project that combines luxury, design and sophistication. Every detail of this flat is designed by Sagit Bar Chen with attention to every detail, in a perfect balance of accessories, furnishings, colors and materials.

Aesthetic value is emphasized by the combined use of Calacatta Imperiale and Calacatta Antique porcelain stoneware surfaces: the former, used in the kitchen area; the latter, applied in the scenic wall of the living area.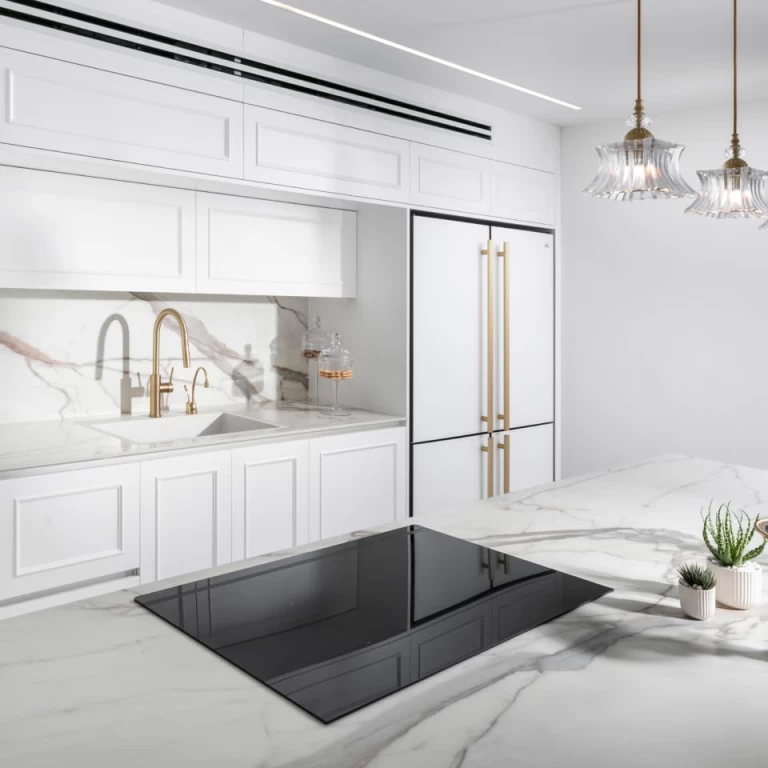 The expressive versatility of the marble look
The milk white rippled by the elegant veining of Calacatta Imperiale enhances the brightness of the kitchen area and makes the spaces harmonious, sophisticated and elegant; the ivory white sculpted by the intense and bold veining of Calacatta Antique gives the living area an accent of strong character and striking contrast.
Surfaces used
In this interior design project, Calacatta Imperialewas used for the countertop, backsplash, top and sides of the island in the kitchen, and Calacatta Antique for the cladding of the scenic wall in the living area. An example that underlines the extraordinary versatility and combination possibilities of Atlas Plan porcelain stoneware surfaces, in every application.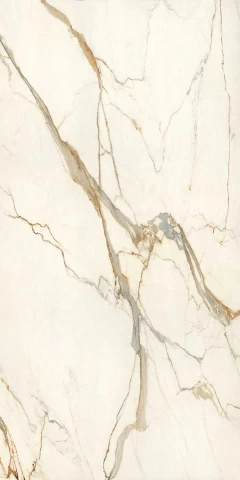 Calacatta Imperiale
See the product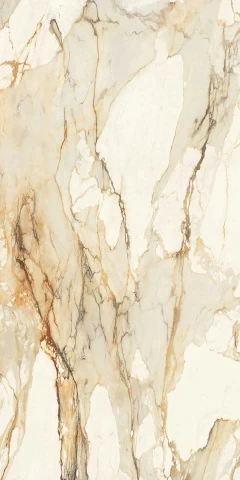 Calacatta Antique
See the product
Other projects you might be interested in