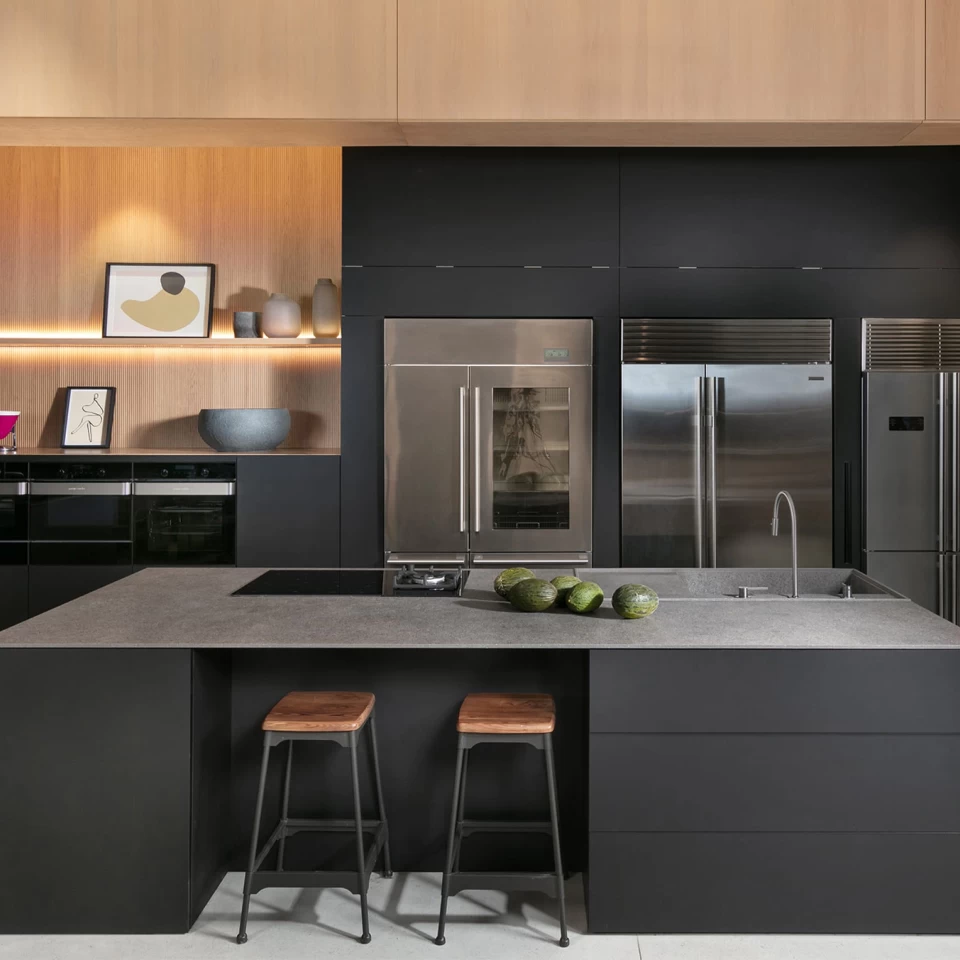 Israel Project
Kitchen in Dolmen Pro Grigio porcelain stoneware by Atlas Plan
A kitchen island with sculptural look
A kitchen project dominated by an island with essential and rigorous lines, with the countertop clad in Dolmen Pro Grigio porcelain stoneware that transforms it into a monolith with sculptural appeal.A design capable of furnishing an entire room thanks to the lively and vibrant personality of the stone look, which contrasts harmoniously with the graphic and simple front panels of cabinet doors, wall cladding and the rest of the interiors.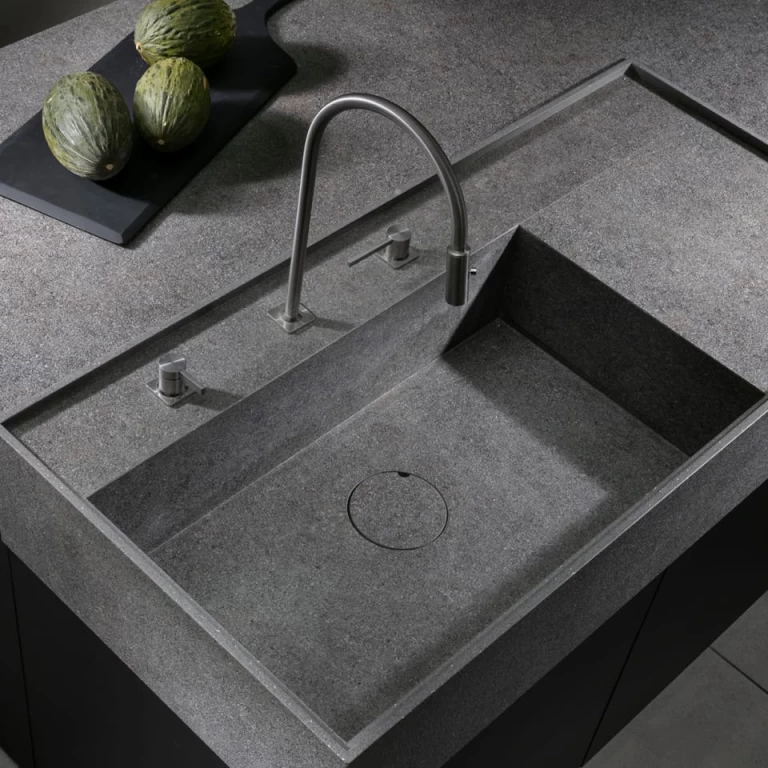 Textural strength and shine
Dolmen Pro Grigio surfaces by Atlas Plan express all the textural strength of flamed porphyry, enhanced with shades emphasizing its gleam and beauty. A compact and homogeneous material, elegant and contemporary, perfectly merging aesthetics and functionality.
Other projects you might be interested in