Space: Kitchen
Country: Israel
Designer: Adi Mor
Photographer: Alon Shapira
Style in black and white
A kitchen design in minimal-chic style, characterized by sharp lines and the dichotomy of black and white, two classic and timeless colors that inspire a modern design made of depth and contrasts.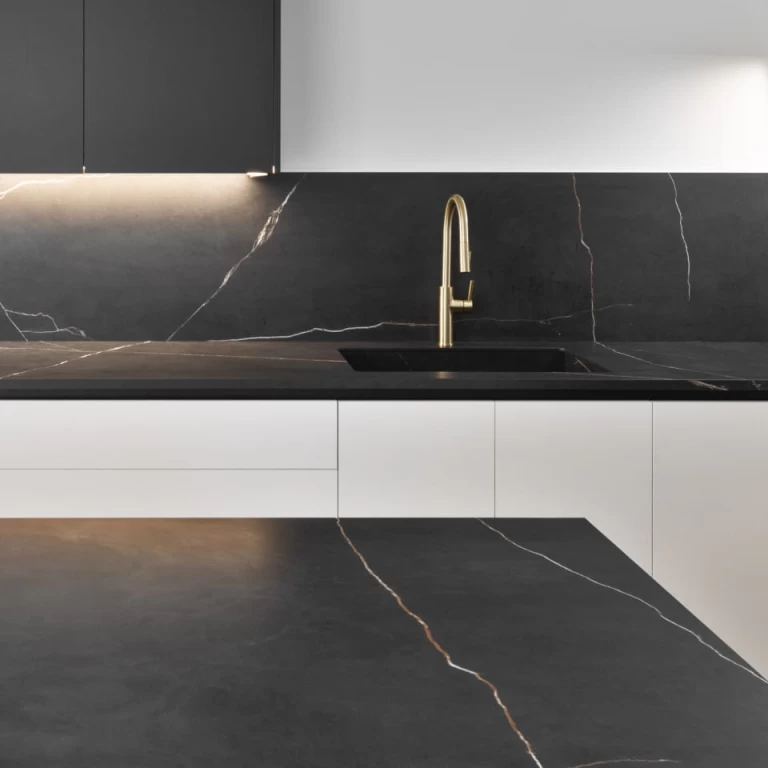 Intense colors dominate the Black Atlantis porcelain stoneware slabs by Atlas Plan, used in the cladding of the island, backsplash and worktops. The bold veins break the lines of the dark tones and embellish the surface, also echoing the color accents of the fittings and the hanging lamp.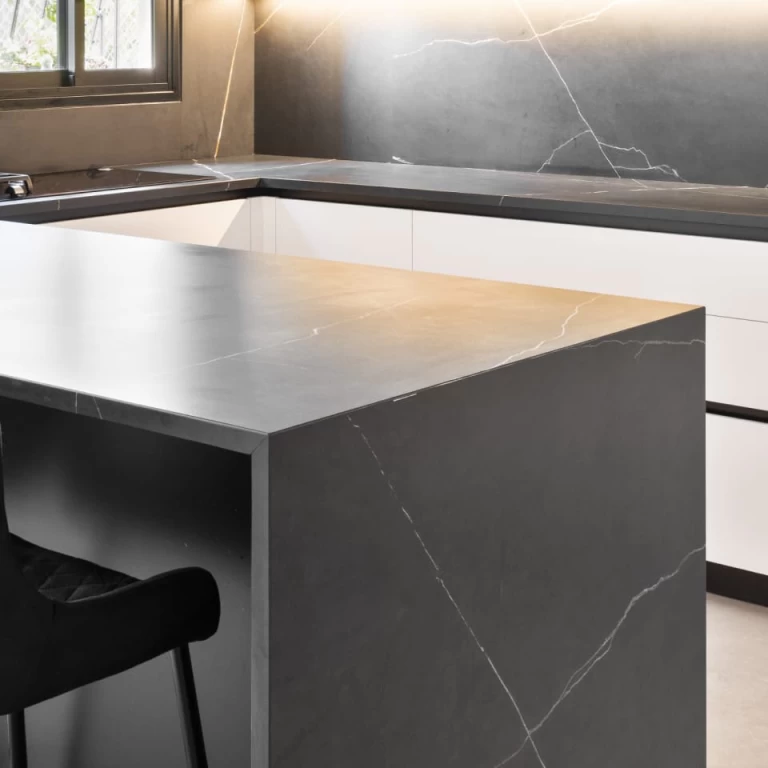 Brightness and depth
The elegance of marble is filled with intensity. The background black, clean and compact, is etched by deep white and gold veins that create a surface with a strong decorative character and imbue the room with a surprising brightness and aesthetic strength.
Surfaces used
The large Black Atlantis marble-effect porcelain stoneware slabs cover any room with character and refinement. The intensity of the black and the decorative vigor of the surface veins make them ideal for striking and original furniture design projects.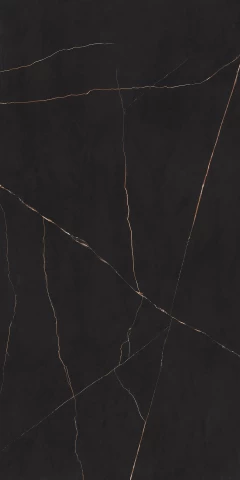 Black Atlantis
See the product
Other projects you might be interested in