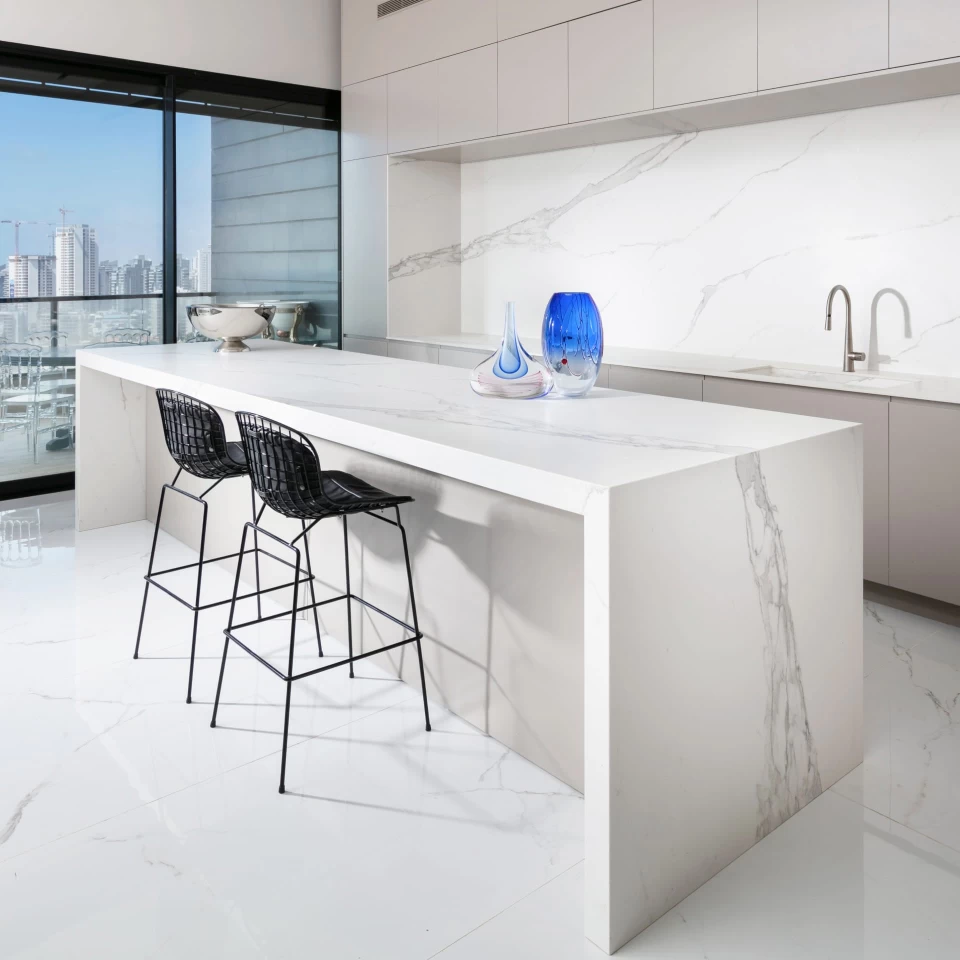 Avissar Project
The stylistic harmony of a Calacatta Extra Atlas Plan kitchen
Space: Kitchen
Country: Israel
Designer: Linor Avissar - Yanai Frisher Studio
Photographer: Elad Gonen
Distributor: Dan Marble
Official Fabricator: Segev - Carmel Stone
Unique and harmonious spaces
A kitchen area characterised by the great harmony and stylistic uniformity of the marble-effect surfaces of Calacatta Extra.


Floors, island, worktops, backsplashes, sink: each surface hints at the other, expanding

the perception of space to a surprising degree and amplifying the effect of refined elegance.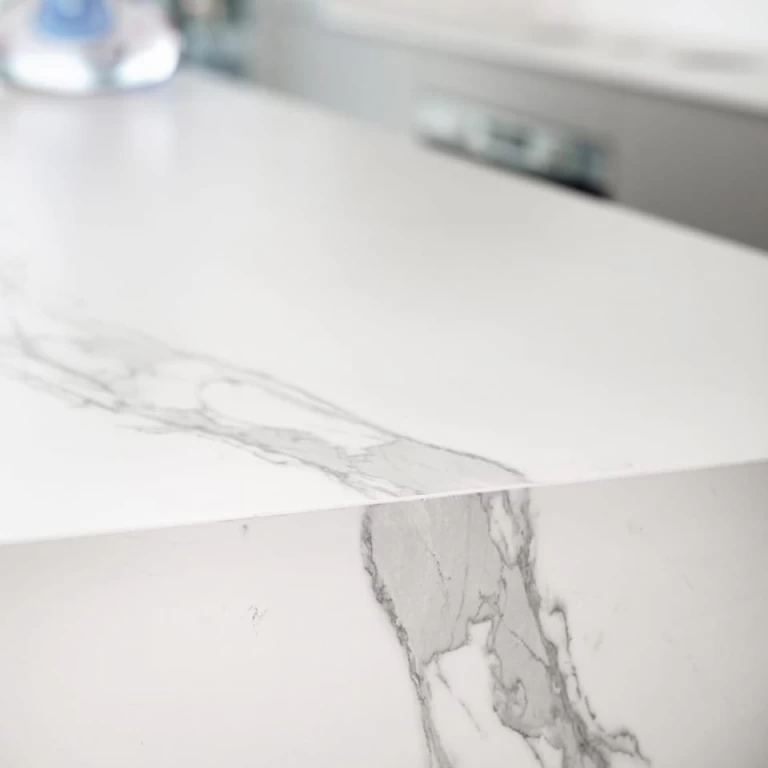 The decorative strength of Calacatta Extra marble-effect porcelain stoneware, with its luminous white crossed by grey veins and golden reflections, gives surfaces continuity and harmony, while creating interesting interplays of shapes and dynamism.
Surfaces used
Available in different sizes, finishes and thicknesses that make it possible to apply it continuously on any type of surface, Calacatta Extra by Atlas Plan offers a visually uniform result, enhanced by the presence of the through-body vein created with the exclusive Atlas Plan Natura-Vein Tech technology.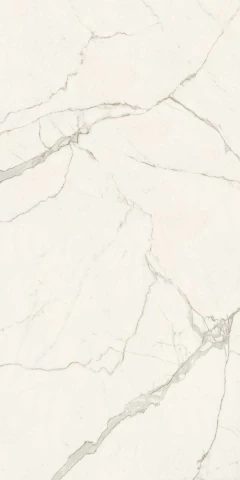 Calacatta Extra
See the product
Other projects you might be interested in