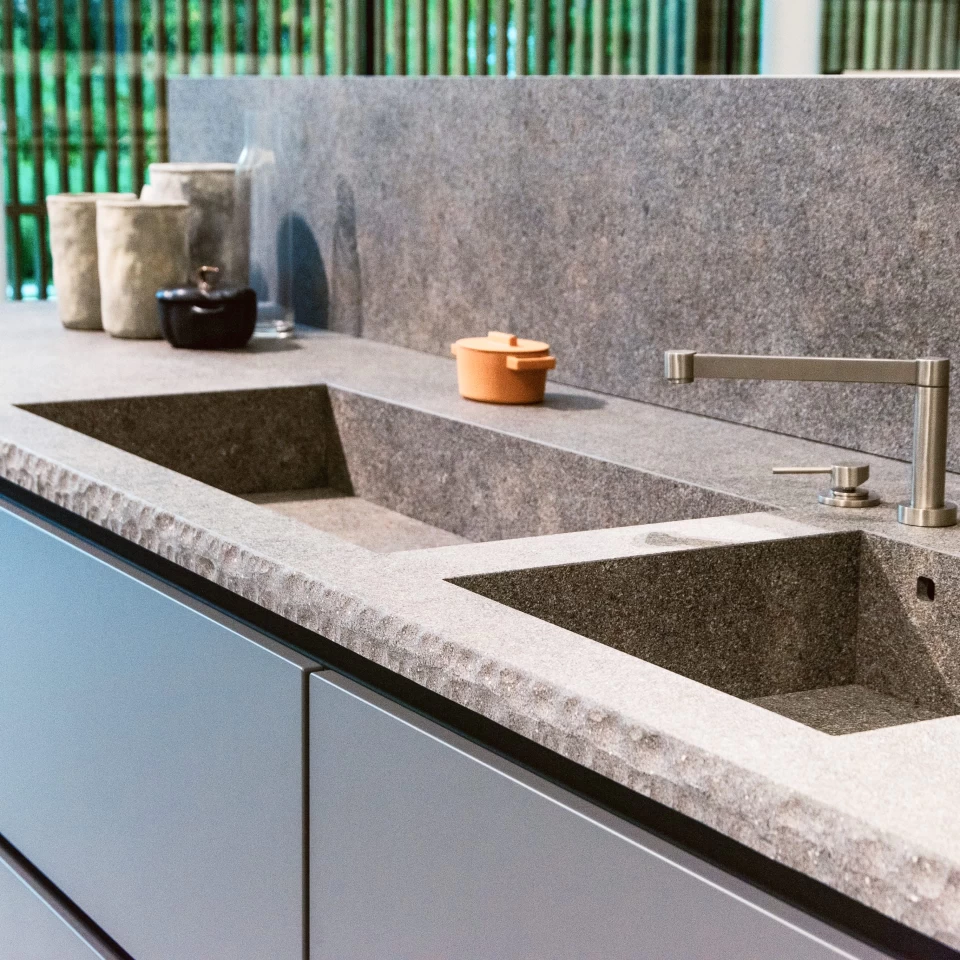 Natura-Body Tech: Atlas Plan full-body porcelain stoneware slabs.
Natura-Body Tech is the new Atlas Plan technology that allows the aesthetics of natural stone to be reproduced across both the surface and body of the slab. Technology that responds to the aesthetic needs of the furniture and architectural world.

Material continuity between the surface and edges of full-body porcelain stoneware slabs is an aesthetic advantage that satisfies the highest design standards, both indoors and outdoors.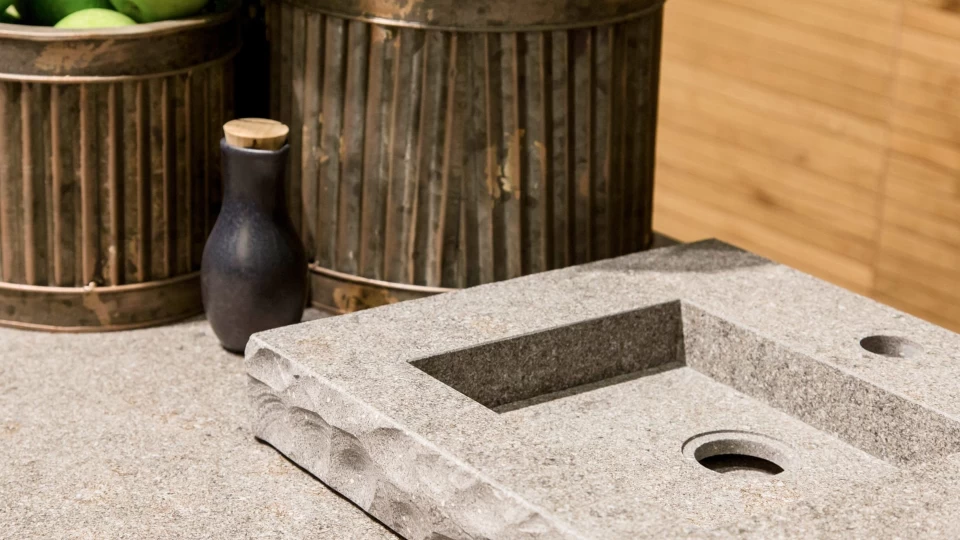 Natura-Body Tech: the texture of natural stone throughout the entire slab.
Natura-Body Tech is an exclusive technology ideal for use any type of environment, residential or commercial, in which continuity is a requirement. Full-body porcelain stoneware is a product composed of the same material throughout, compact and homogeneous. A particular processing technique that guarantees aesthetic permanence even if the upper layer sustains damage.
This exclusive technology can also be applied to Atlas Plan slabs with a thickness of 20 mm and 12 mm.
Atlas Plan full-body porcelain stoneware slabs