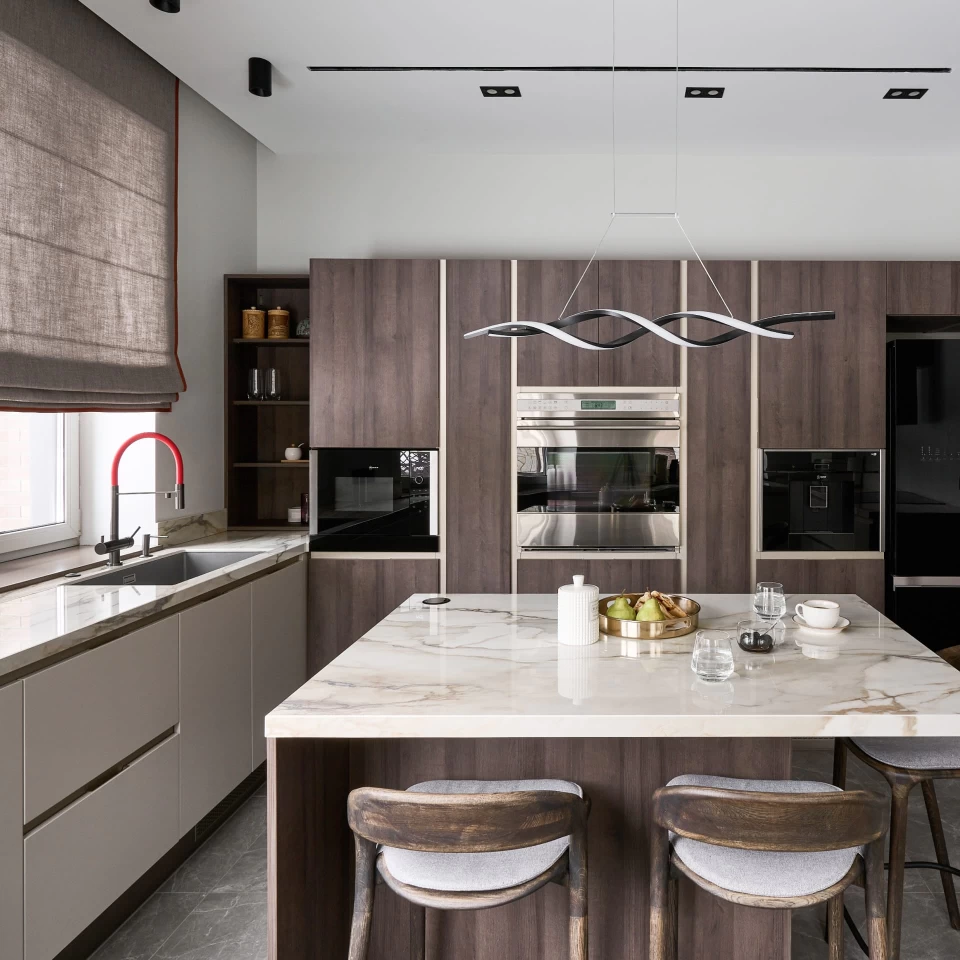 Silverstova Project
Calacatta Antique porcelain stoneware kitchen by Atlas Plan
Space: Kitchen
Country: Russia
Designer: Anastasiya Silverstova per Giulia Novars
Distributor: Service Keramika
Practicality and elegance
A functional and ergonomic kitchen with sliding mechanisms, storage systems, large worktops and no wall units. Surfaces and finishing materials enrich the aesthetic and decorative design: Calacatta Antique marble-effect porcelain stoneware slabs by Atlas Plan, used in the countertop and central island cladding, add elegance, character and intensity to the kitchen.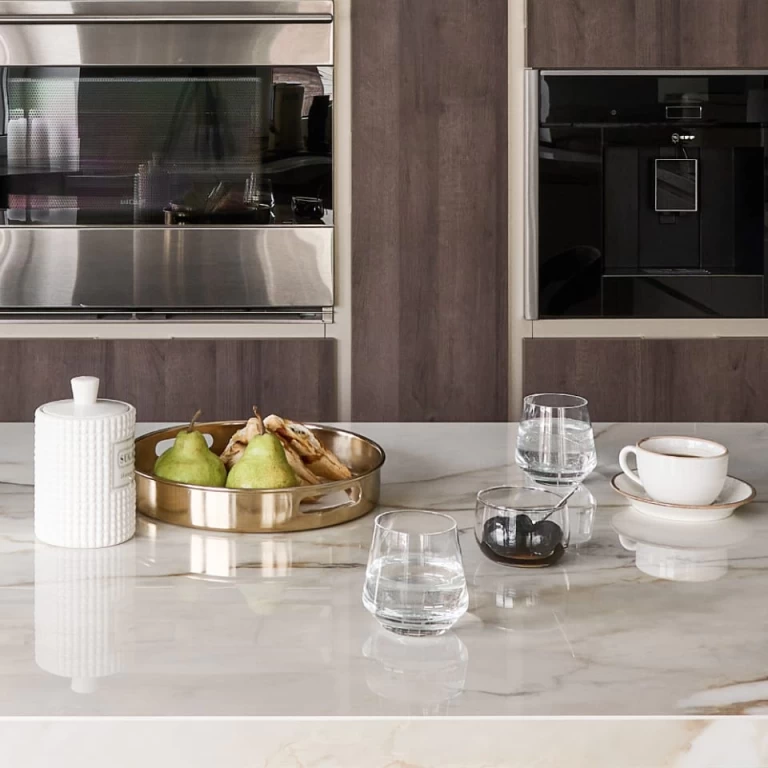 Timeless design
The veins of Calacatta Antique, in shades ranging from dark grey to beige, pink and orange, express all the chromatic energy of the project, recalling the colours of the furniture and furnishing design accessories. The polished finish enhances the brightness of the ivory-white background and brings out the graphic intensity of the surface.
Surfaces used
Calacatta Antique large porcelain stoneware slabs are ideal for design projects that require that extra touch of class. They can be used as countertops, backsplashes or as cladding for any type of work surface.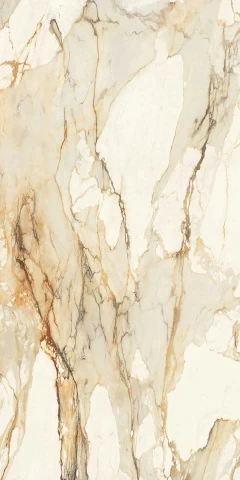 Calacatta Antique
See the product
Other projects you might be interested in