Atlas Plan: large italian porcelain tiles
Atlas Plan is the Atlas Concorde brand that specialises in the creation of large-size ceramic slabs.
The Atlas Plan range completes Atlas Concorde stylistic proposal of surfaces and products, contributing to a product system designed for complete and coordinated settings: furniture, walls, ventilated façades and floors.
The advantages of Atlas Plan porcelain stoneware
The perfect balance between technique and aesthetics
Porcelain stoneware is a material with extraordinary technical and performance characteristics that make it highly safe, hygienic, easy to clean and maintain and highly resistant to scratches, bending and high breaking loads.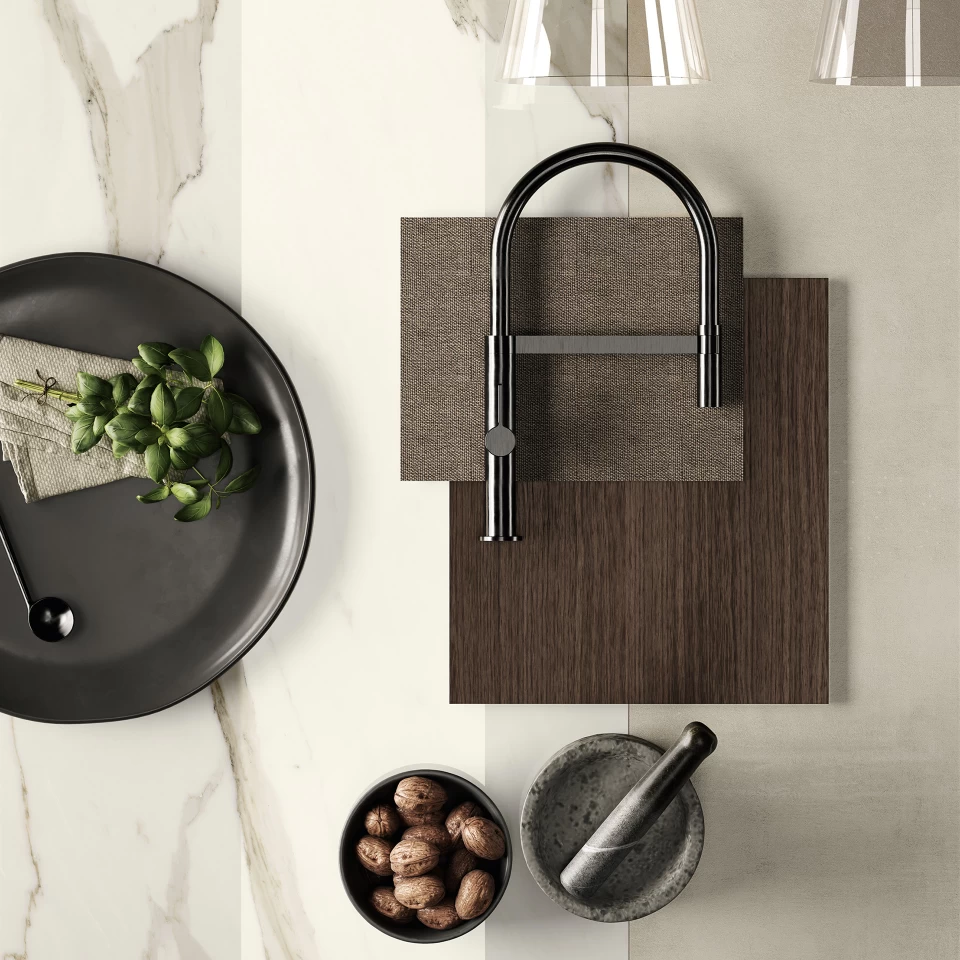 Effects of Atlas Plan tiles
Browse our materials and stay up-to-date on all Atlas Plan innovations
Go to downloads