Large Calacatta porcelain tiles.
It draws inspiration from the Italian marble of the same name and has a compact warm white background with medium-sized gray and beige veins running through it that enhance any room.

Configure the slab to suit your needs
Color
Look
Size
Finish
Thickness
New
Pattern
Natura technologies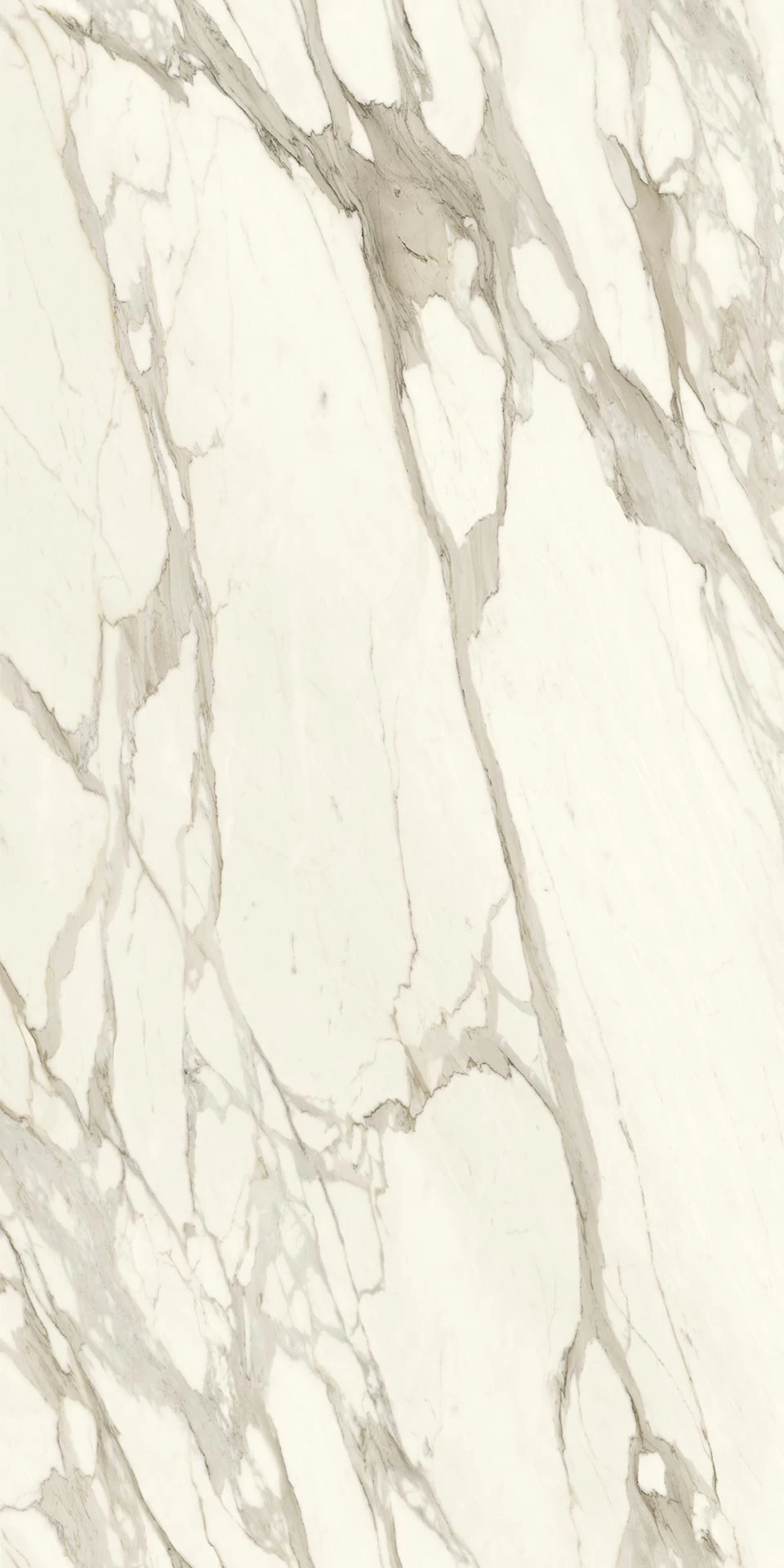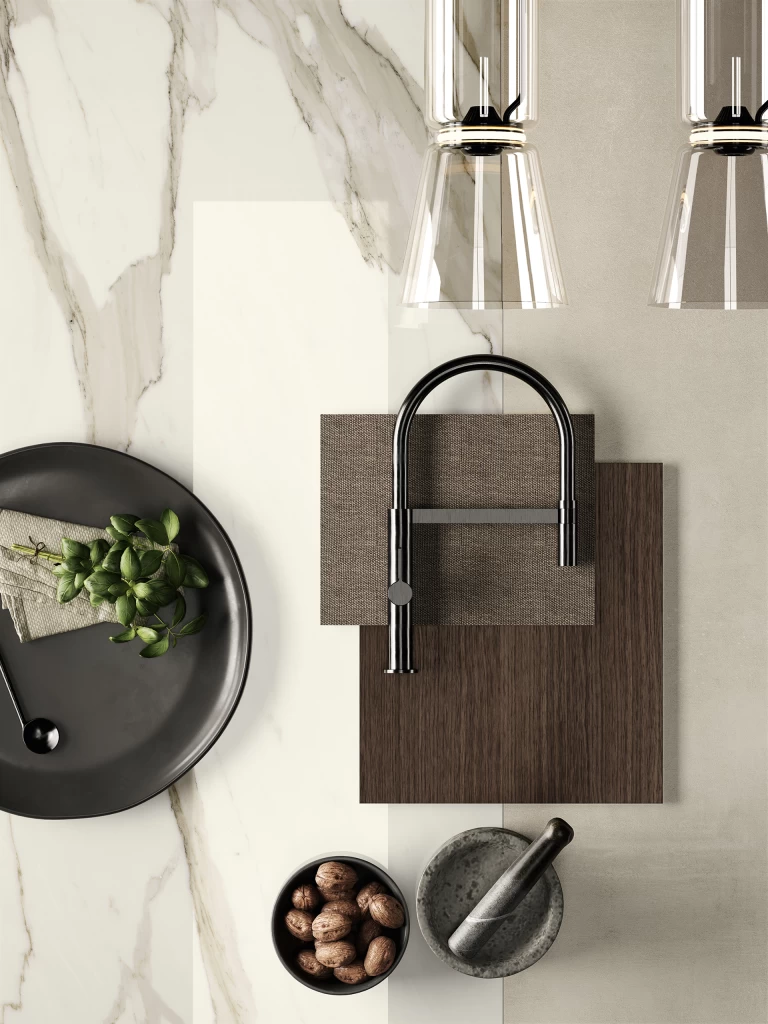 New
Look: Marble
Calacatta Bernini
The natural elegance of Calacatta Bernini white marble effect porcelain tiles enhance any project in which they are applied.
Available with through-body vein, made with Atlas Plan Natura-Vein Tech technology, this slab is suitable for all environments and is ideal for kitchen tops, sink tops, backsplashes and tables.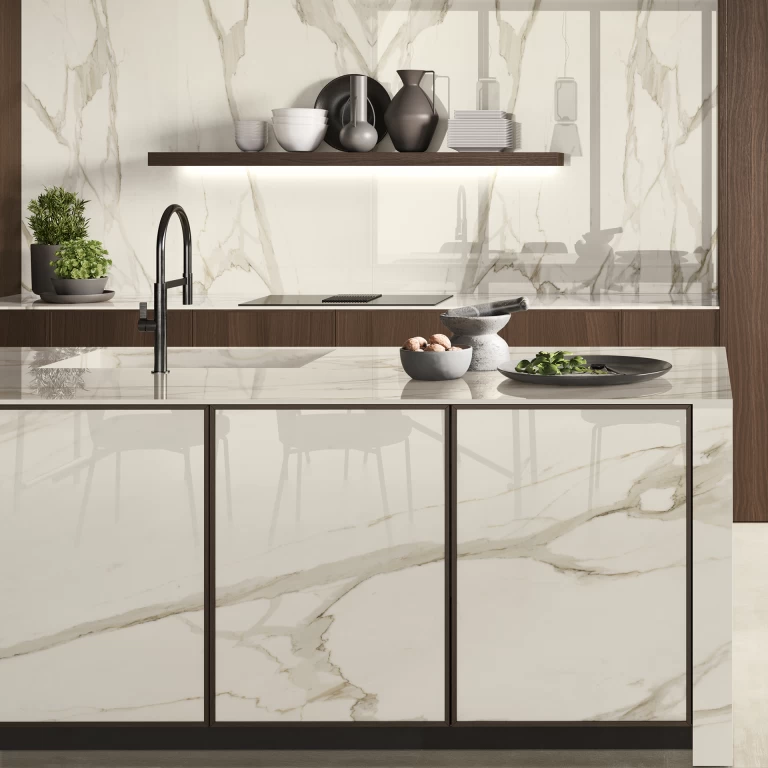 The refined elegance of white marble look porcelain tiles
In this stylishly designed kitchen, the elegance and beauty of Calacatta Bernini slabs blend in with their surroundings. The arrangement of the warm gray veins was carefully chosen to contribute to the overall harmony.
For the floor, Boost White tile in hammered finish was chosen to create a bright and welcoming atmosphere, further enriching the environment.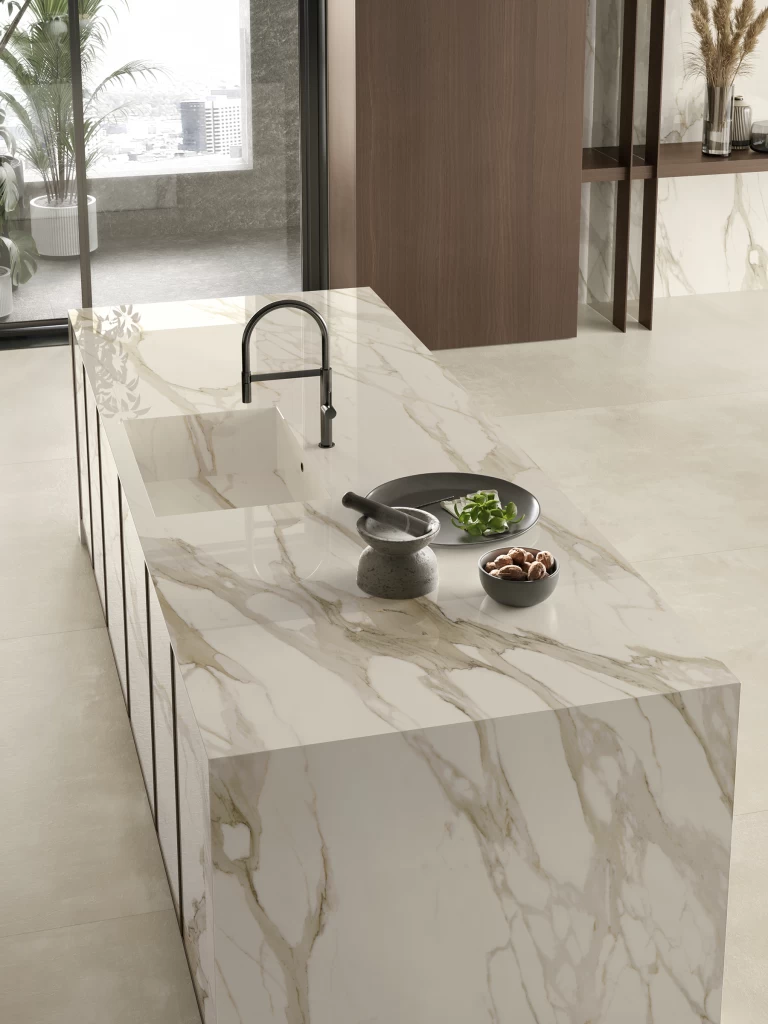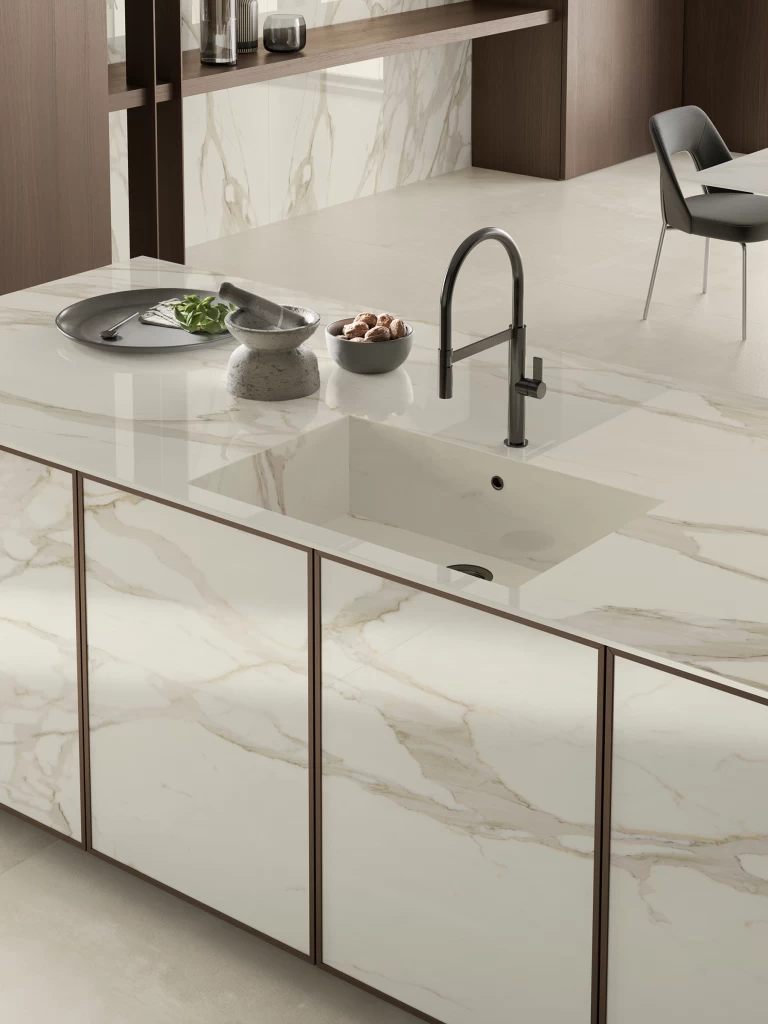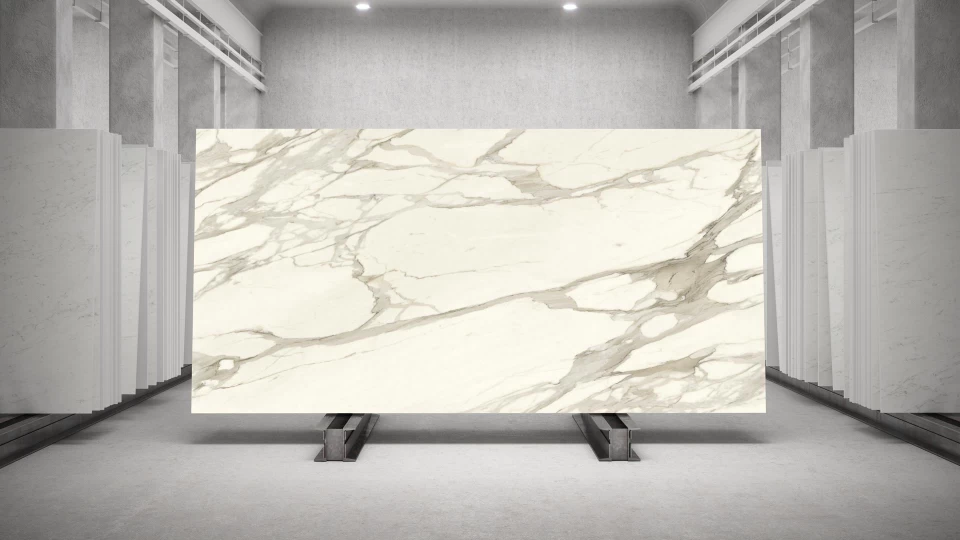 Calacatta Bernini
162x324 cm - 63¾″x127½″ (Not rectified)
Polished
12 mm
- Bookmatch
159x324 cm - 62¾″x127½″ (Not rectified)
Polished
20 mm
- Natura-Vein Tech
Matte
20 mm
- Natura-Vein Tech
160x320 cm - 63″x126″ (Rectified monocaliber)
Polished
6 mm
- Bookmatch