Marble look large surfaces for interiors.
Onyx White is Atlas Plan's slab that replicates a fine quality of natural onyx. Attention to detail and the delicate warm veins on the background lend brightness to the interior, creating an atmosphere of exquisite beauty and refinement.
Configure the slab to suit your needs
Color
Look
Size
Finish
Thickness
New
Pattern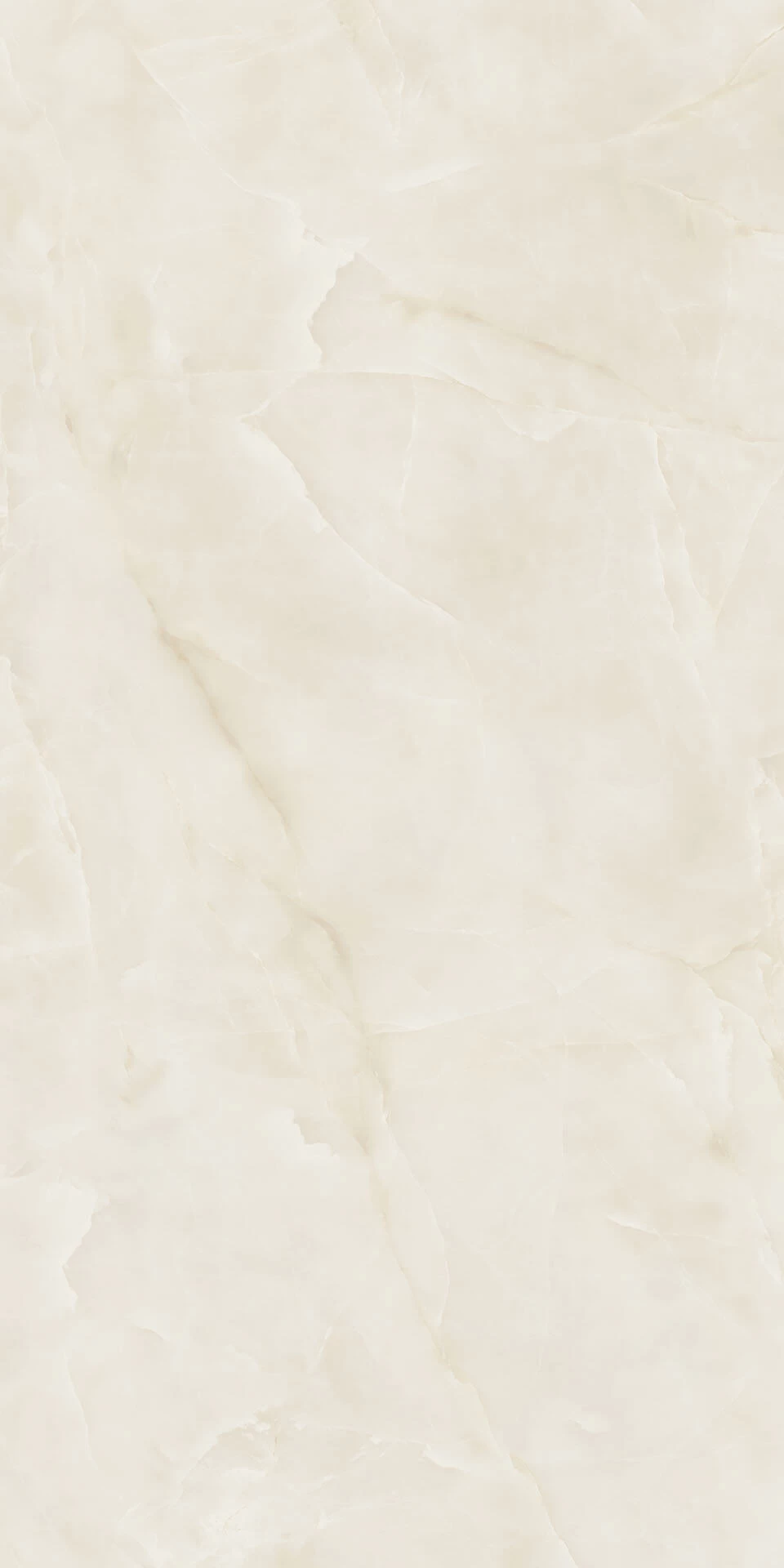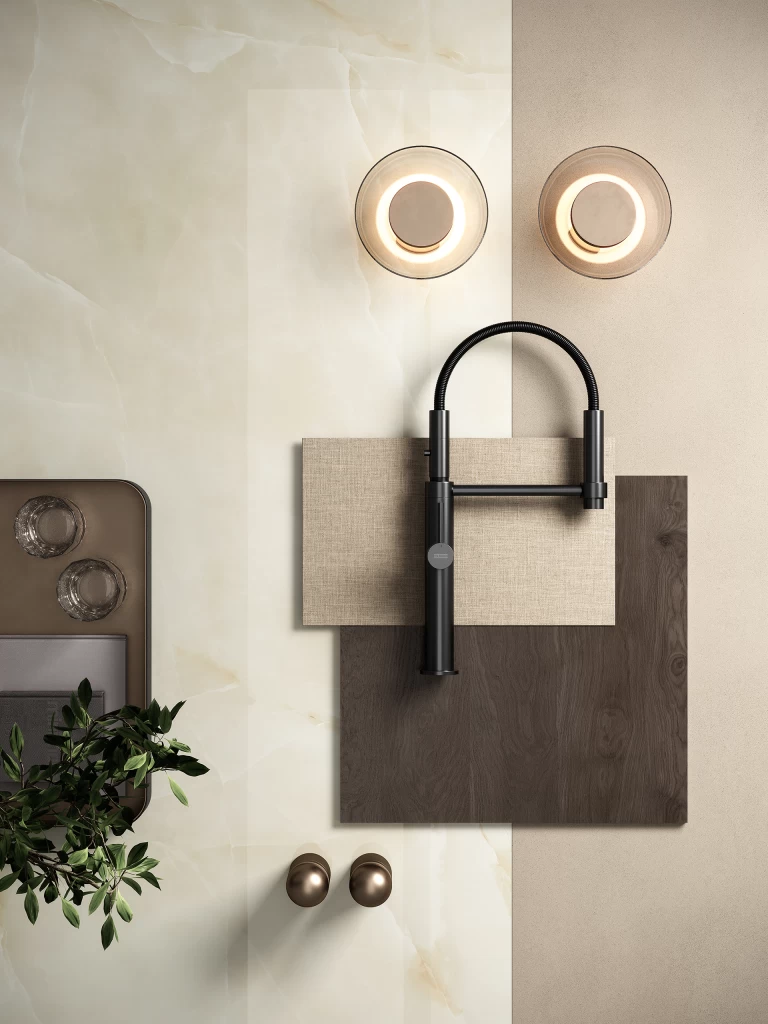 New
Look: Marble
Onyx White
The large slab of Onyx White porcelain stoneware is the ideal choice for cladding large surfaces and creating refined furnishing elements. Its resemblance to natural Onyx, with fine detailing and warm veining, adds a precious and luxury touch to interior spaces, setting a tone of style and sophistication.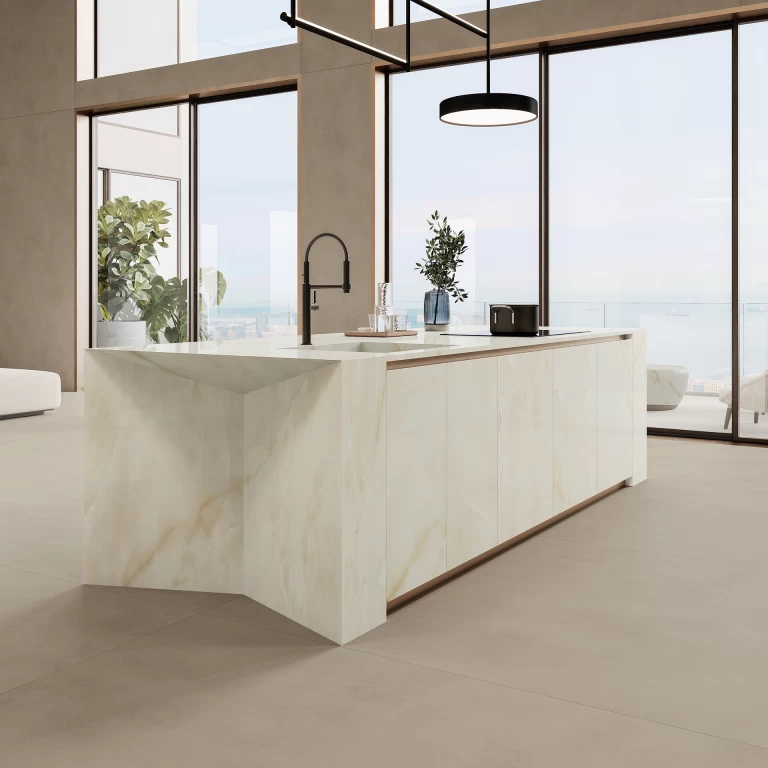 A touch of light and preciousness
In the modern open space, the fusion of Onyx White and Boost Balance Ash transforms the room into an exclusive and stylish place.
The Onyx White flooring lends brightness and elegance, while the Boost Balance Ash wall tiling enhances the beauty of the room.
The result is a harmonious mix of materials that gives this space a unique character, with elegance and simplicity merged in perfect harmony.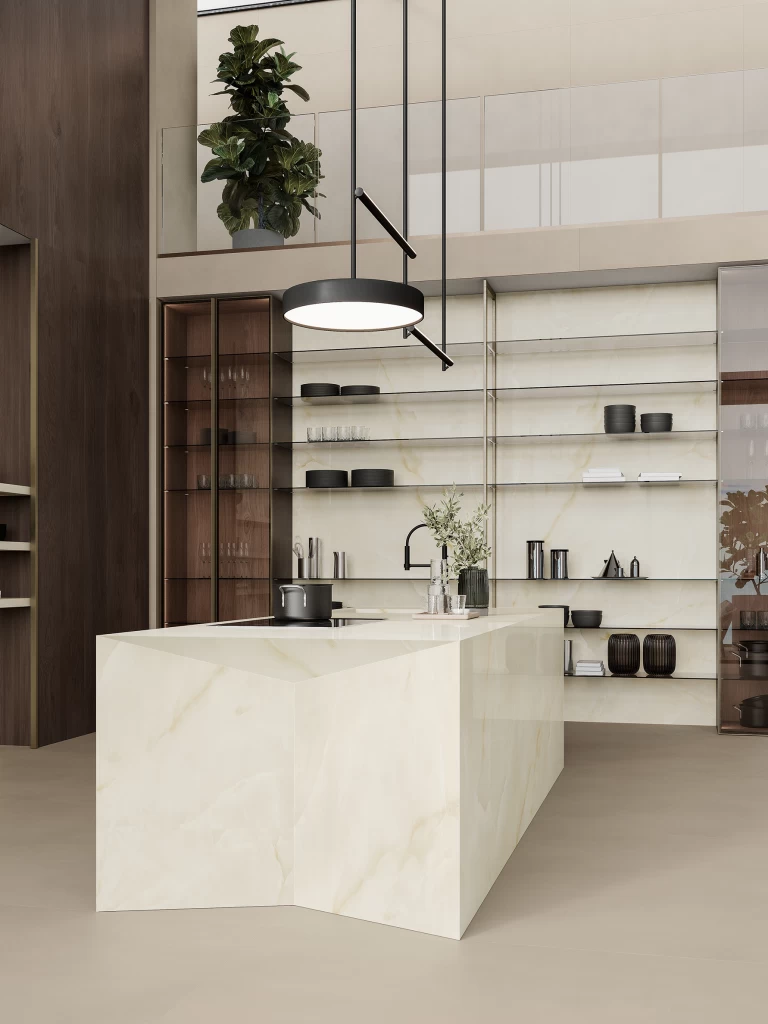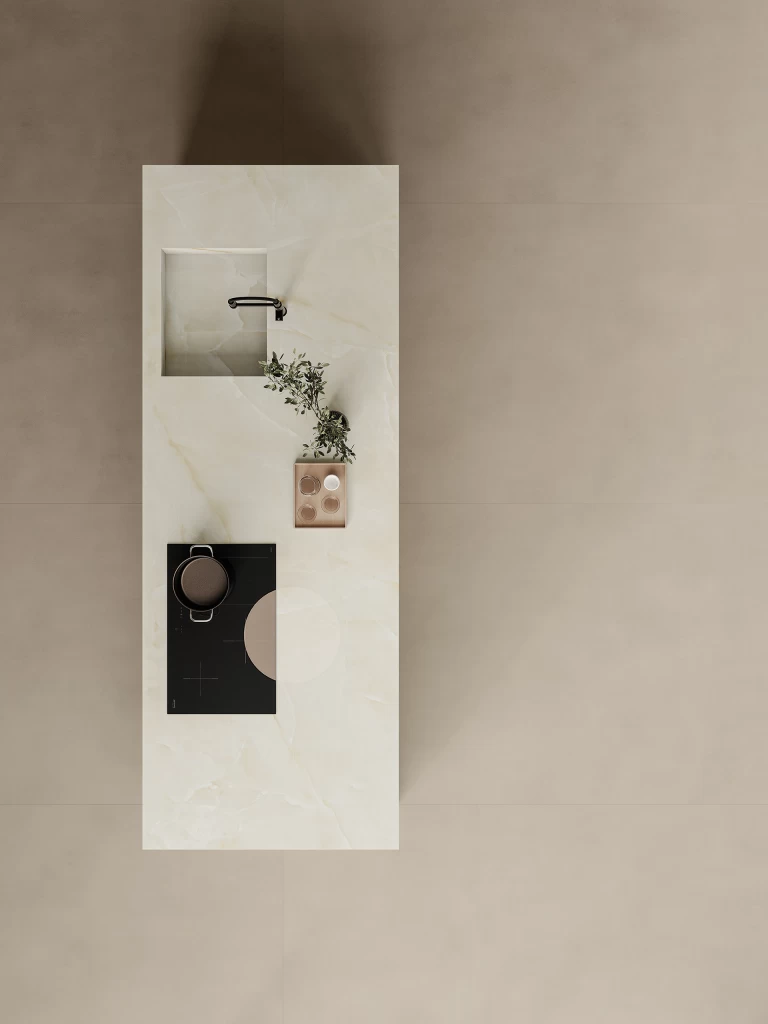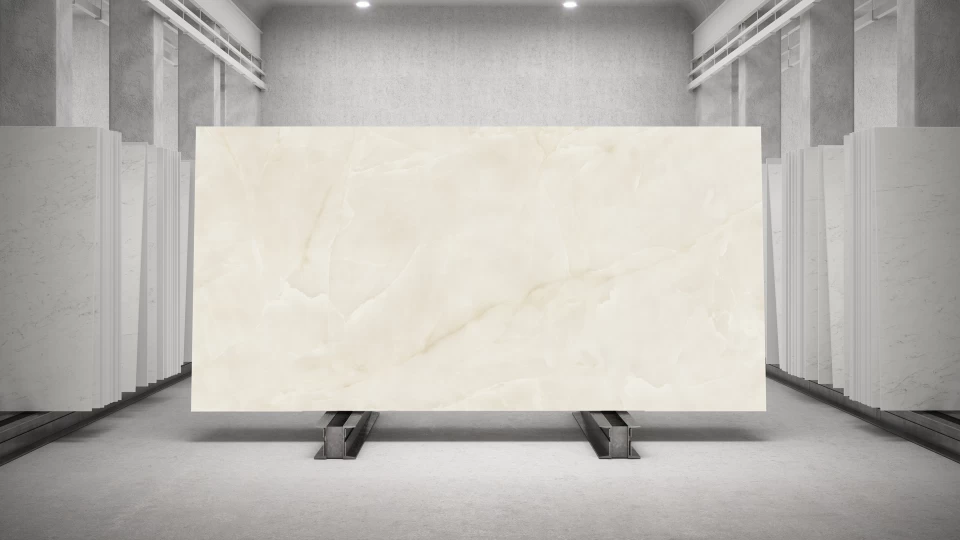 Onyx White
162x324 cm - 63¾″x127½″ (Not rectified)
Polished
12 mm
- Bookmatch
160x320 cm - 63″x126″ (Rectified monocaliber)
Polished
6 mm
- Bookmatch