Kone Mix by Atlas Plan, grey stone-effect porcelain tiles.
Inspired by the ornamental beauty of the historical Ceppo di Gré stone. A porcelain stoneware solution that faithfully restores to rooms the timeless elegance of typical Lombardy stone, in its classic light grey color and the decorative motif of large pebbles.

Configure the slab to suit your needs
Color
Look
Size
Finish
Thickness
Natura technologies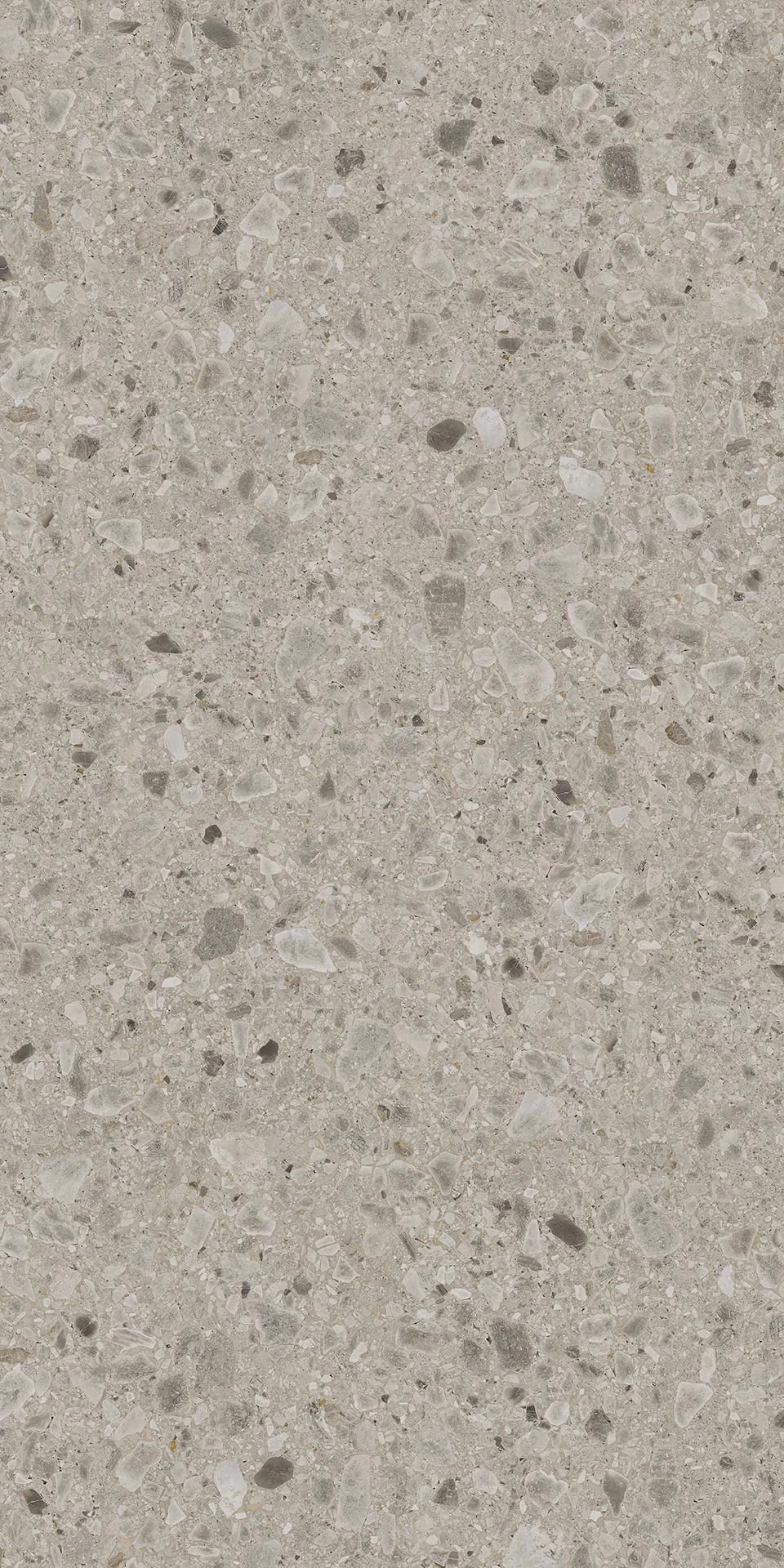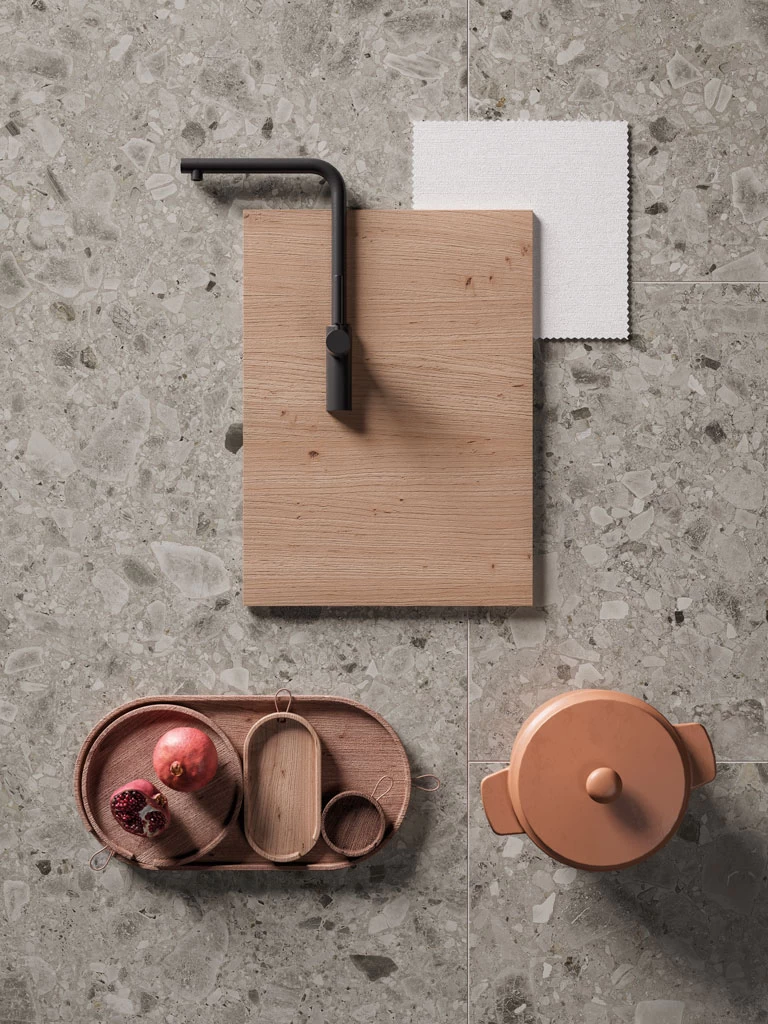 Look: Stone
Kone Mix
Atlas Plan's Kone Mix slabs can be applied to both indoors and outdoors settings and is ideal for: tables, islands, worktops, backsplashes, drawers, doors, side panels, bathroom vanity tops, worktops, ventilated façades, bars and restaurants counters.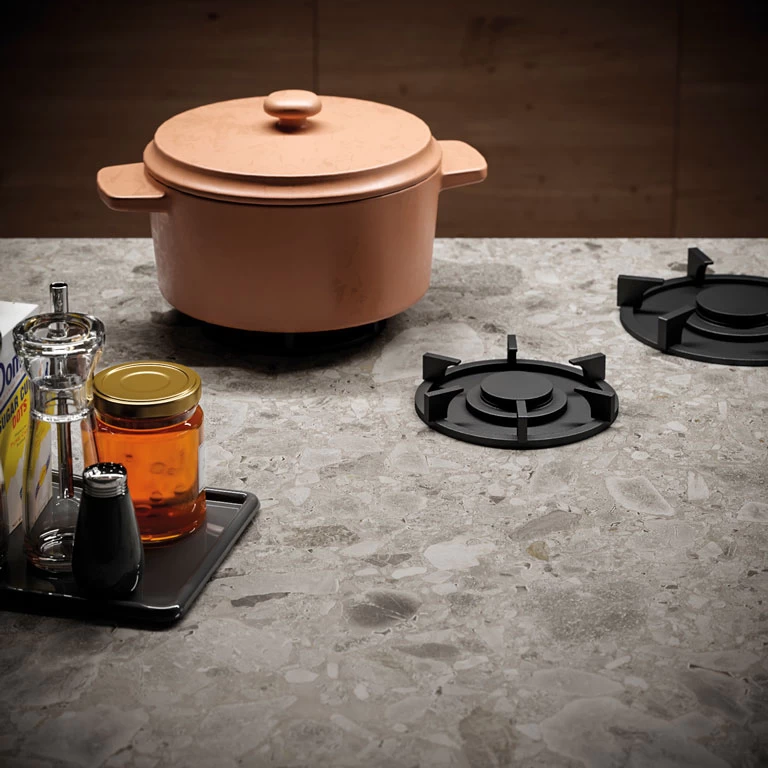 The ornamental elegance of Ceppo di Gré
Kone Mix: Kone Mix stone-effect porcelain tiles are paired with Kone Mix by Atlas Concorde for seamless aesthetic continuity. In contrast, dark-coloured inserts and materials in wood and metal endow spaces with a bolder, contemporary character.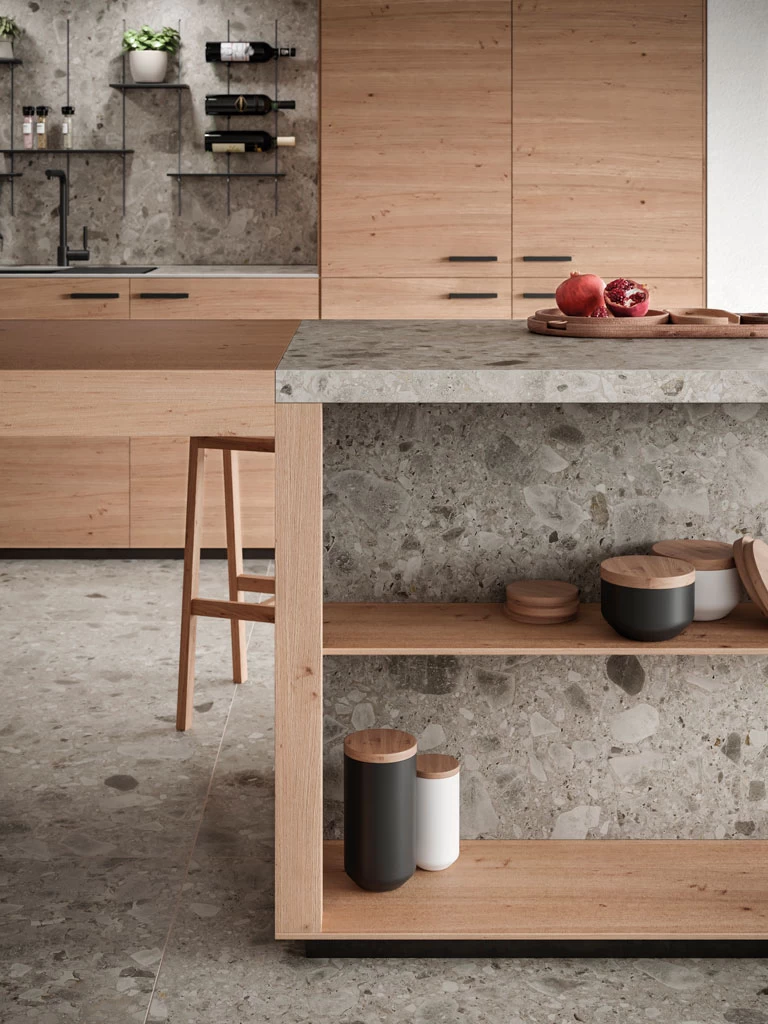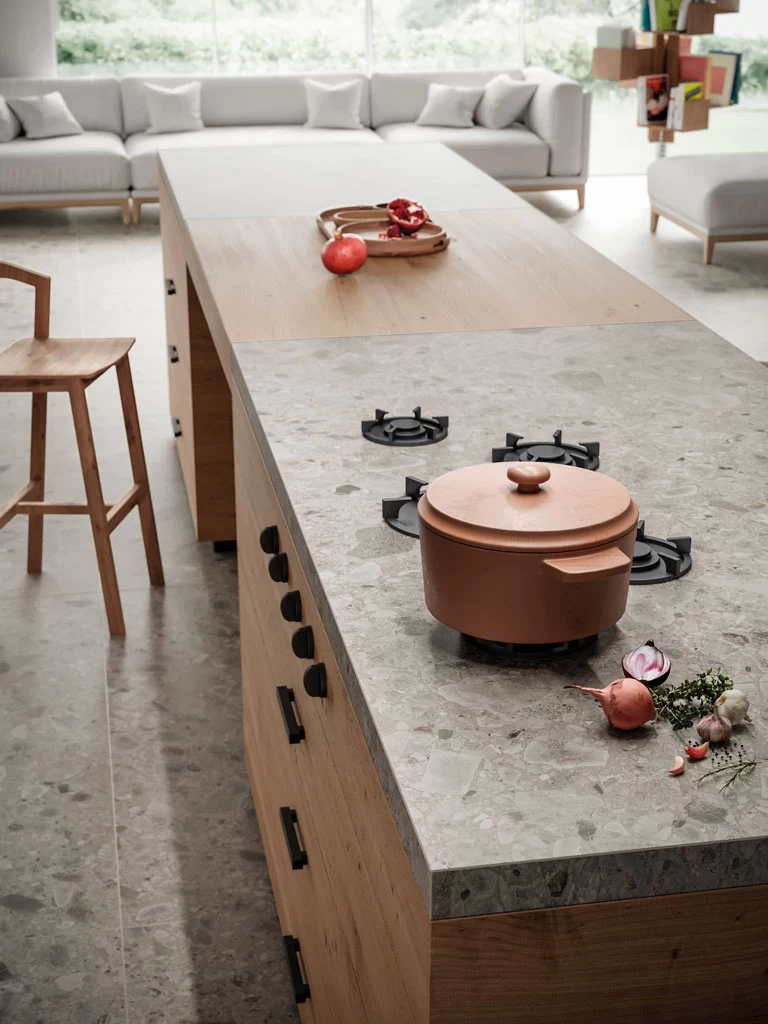 Kone Mix
160x320 cm - 63″x126″ (Rectified monocaliber)
162x324 cm - 63¾″x127½″ (Not rectified)
Hammered
12 mm
- Natura-Body Tech