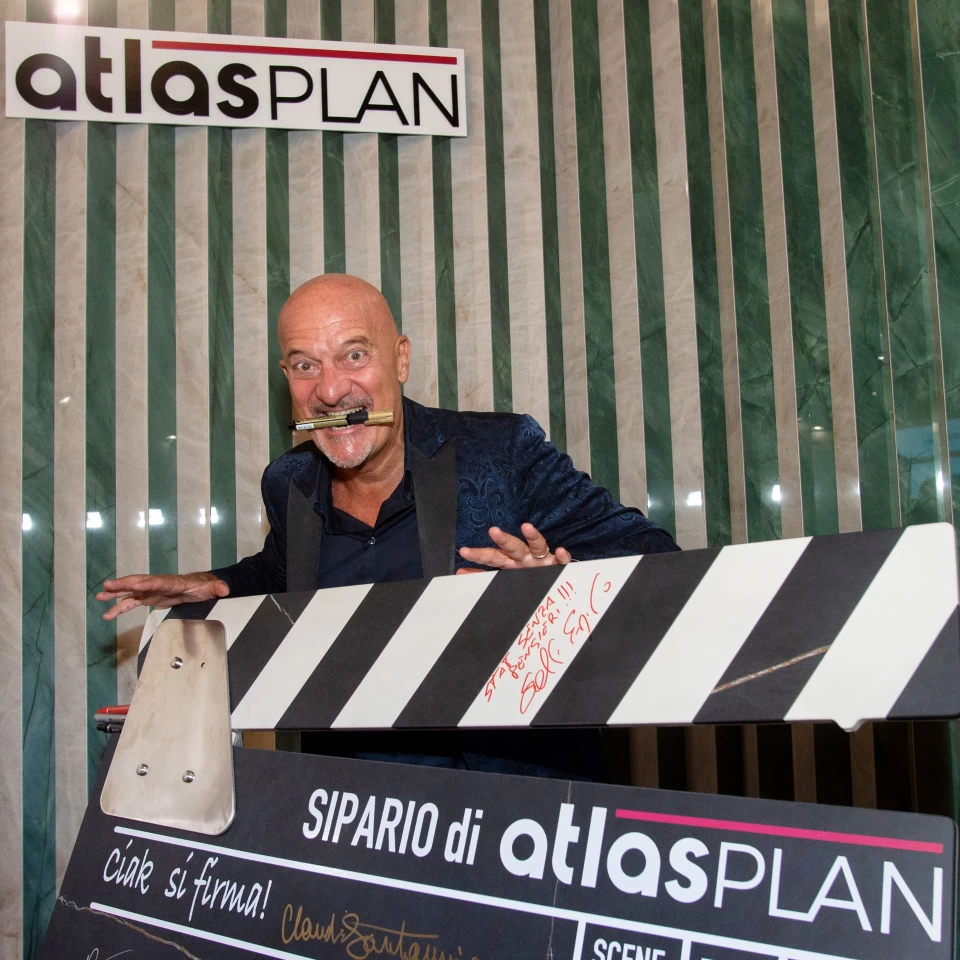 Atlas Plan slabs land at the Venice Film Festival with the installation Sipario
Enhancing ingenuity is at the heart of this partnership which, through concrete actions such as raising funds, aims to ensure the professional growth of young talents in the world of audiovisual communication, with the expansion and deepening of skills already acquired and the learning of new ones, such as video-journalism techniques.
Sipario, the installation to introduce the new Caleido collection
Atlas Plan brings Made-in-Italy excellence to the stage, combining art, design and social commitment inside the prestigious Hotel Excelsior, guardian of numerous architectural influences and sophisticated Moorish design.
From 31 August to 10 September at the Spazio FEdS, set up by the Ente dello Spettacolo Foundation and theatre of meetings and highlights for the entire duration of the Film Show, the installation Sipario was staged, presenting a preview of the new Caleido collection by Atlas Plan.
As in a theatre, the curtains parted and revealed the new surface, inspired by the most precious gems used in interior design projects, breaking the style of Atlas Plan's classic offering.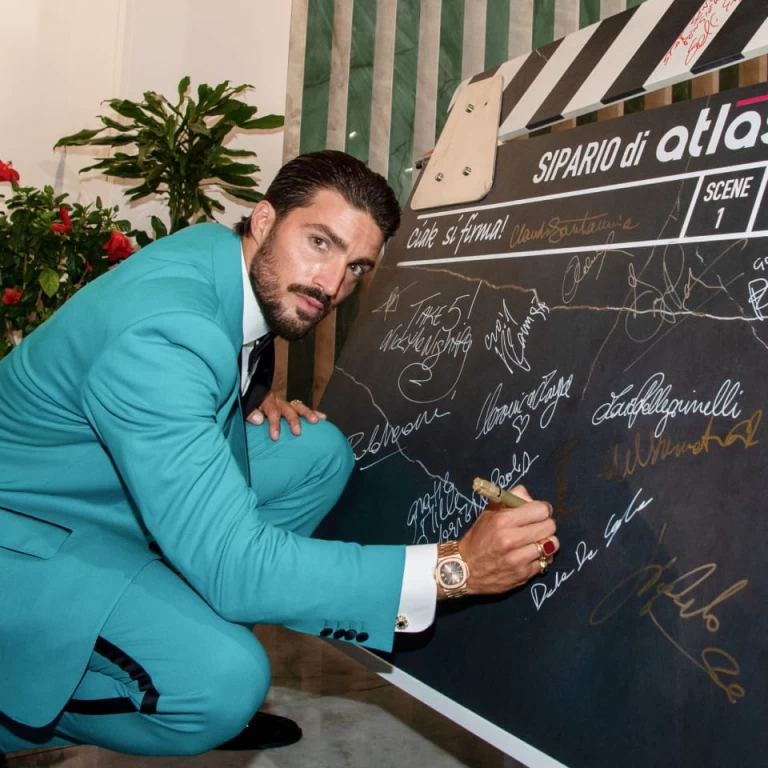 Sipario also emphasises the direct connection of design with the world of art, theatre and - above all - cinema. Many film, show business and sports stars signed the special Ciak, made with porcelain stoneware slabs, during the 79th Venice Film Festival, supporting the charity initiative promoted by Atlas Plan and Ente dello Spettacolo Foundation.
The project also aims to raise awareness in the world of cinema and entertainment of the importance of offering the younger generations real opportunities and concrete possibilities for training and job placement in a field where a stable employment is very difficult to be found.
Atlas Plan on stage at Spazio FEdS
On Monday 5 September, Atlas Plan had the pleasure of meeting customers, partners and collaborators and sharing with them its vision of design, Made in Italy and social responsibility. An opportunity to also present news and projects the company is working on.