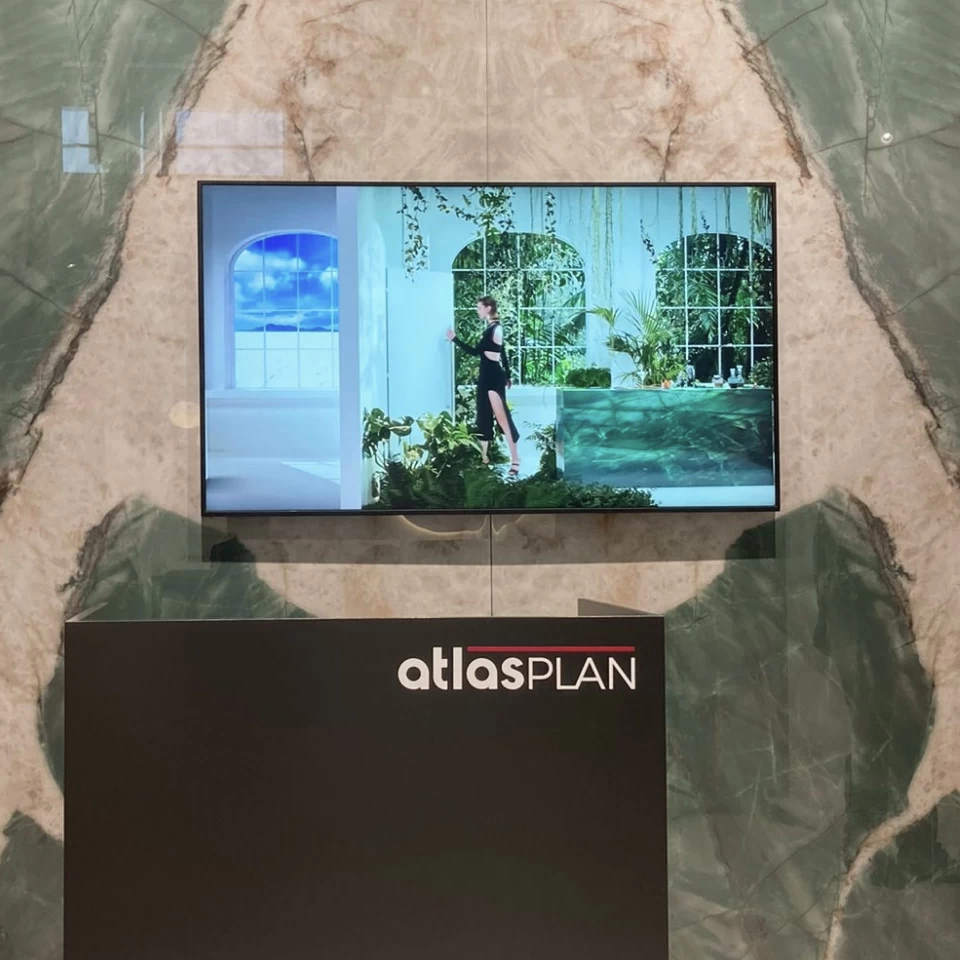 All the news from Cersaie 2022
The international Cersaie event saw Atlas Plan preview the striking new Caleido project inspired by five natural stones of unique and distinctive beauty.
New stoneware surfaces and a new finish complete the proposals presented to the general public at the International Exhibition of Ceramic Tile and Bathroom Furnishings.
The Caleido project stars at Cersaie 2022
Design and technology made the new Caleido project the main attraction of the Atlas Plan space at the 2022 edition of the International Exhibition of Ceramic Tile and Bathroom Furnishings.
Five new extraordinary products inspired by natural elements, five trendy colours that make every location unique and sought-after, thanks to their patterns and textures.
Caleido's stories are intertwined in the film "Contemporary Mother Nature" where the slabs become the absolute protagonists, with the narrative gravitating around them.
2022 new products

Among the previews at the exhibition, three new surfaces - Black Lava, Travertino Pearl, Calacatta Apuano - and the new Leathered finish enchanted all visitors.
The clean and compact solid black background of the new Solid Black Lava slab brings a textured and refined effect to the Atlas Plan range that suits projects of great character and elegance.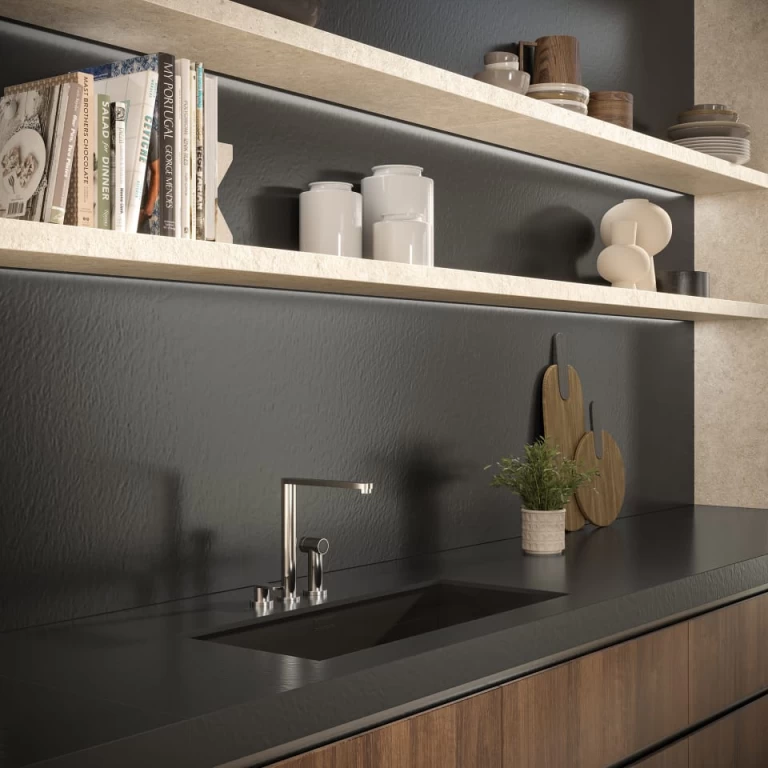 Soft, delicate colours can be found in Travertino Pearl, the large porcelain stoneware slab with a light grey background, warm and sober, characterised by typical dove-grey details.
For residential and commercial spaces with a refined taste, the new marble-effect proposal is the Calacatta Apuano slab: a delicate graphic pattern that stands out from other Calacatta marbles due to its fine veining ranging from light grey to dove grey, a refined material ideal for interior design.
One of the most popular new features is the new Leathered finish characterised by a slightly wavy appearance reminiscent of the texture of leather. It is smooth to the touch, with a final brushing that makes the surface extremely soft and pleasant.