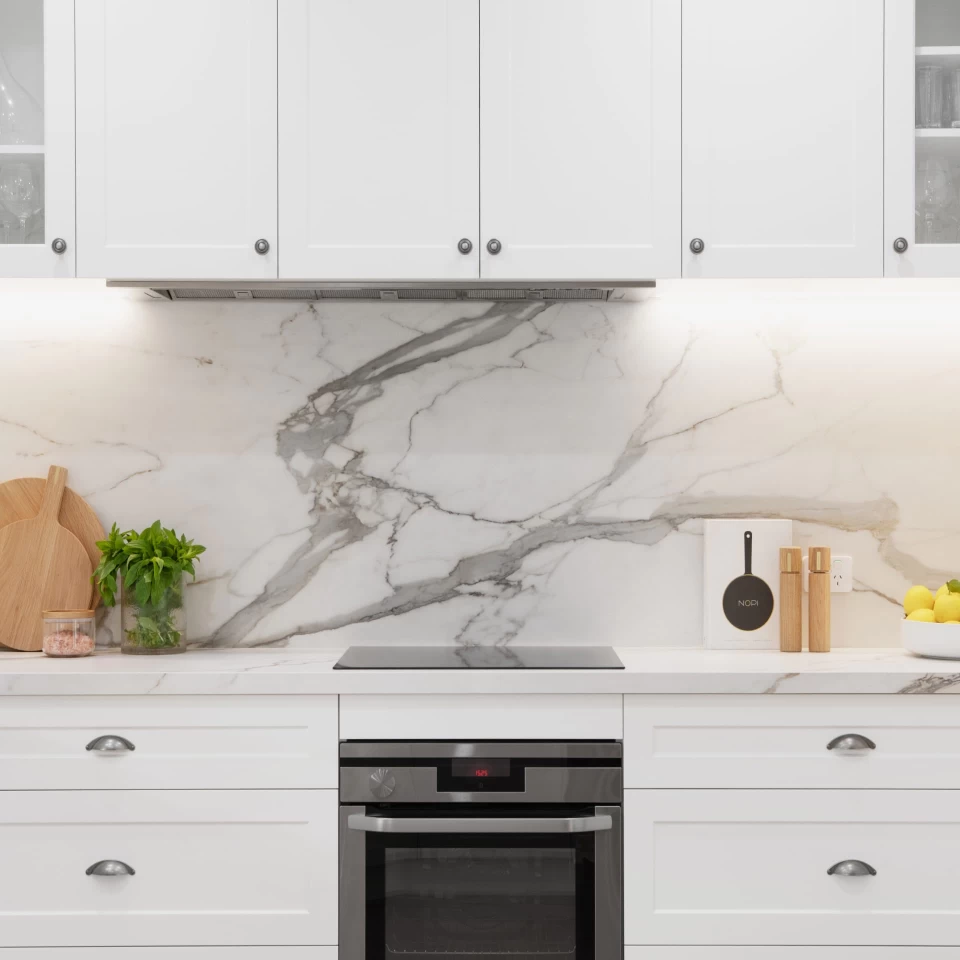 Bossong Project
Calacatta Imperiale by Atlas Plan for a kitchen that expresses unique elegance
Space: Kitchen
Country: Australia
Designer: Katie Bossong
Photographer: Darek Peszel
Official Fabricator: Medici Marble & Granite
Aesthetics, functionality, uniqueness

A kitchen project that combines classic elegance with modern, functional spaces.

Atlas Plan's Calacatta Imperiale marble-effect surfaces cover the worktop, backsplashes and kitchen island, creating an interior design project with a perfect balance of aesthetics, functionality and a sense of uniqueness.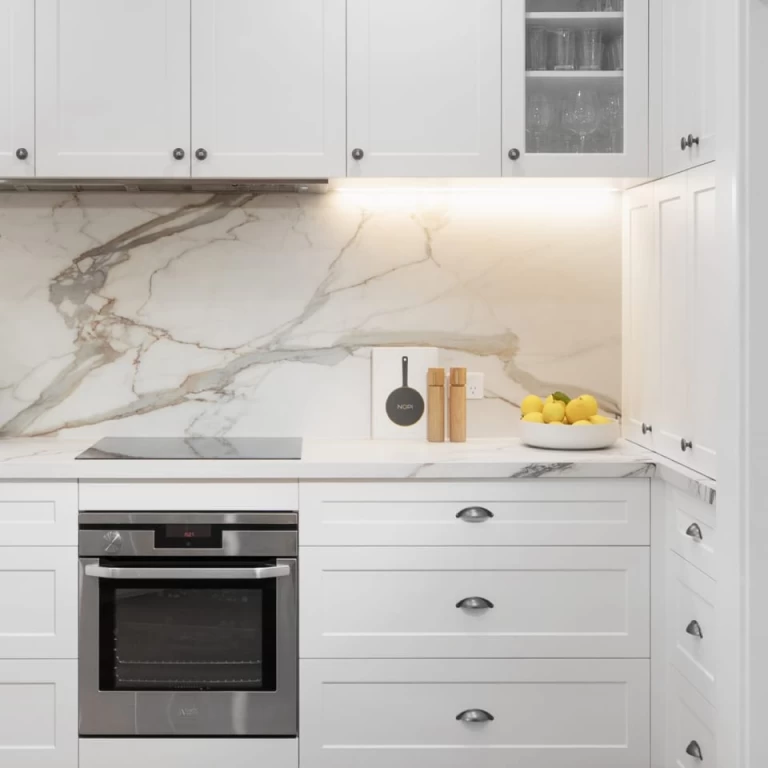 The timeless elegance of the marble effect
Atlas Plan's Calacatta Imperiale porcelain stoneware slabs infuse refinement, elegance and great aesthetic impact to any interior design project. The technical characteristics of the material meet the timeless beauty of the marble effect, perfectly reproduced in the white background colour and the sinuous, iridescent veining of the surfaces.
Surfaces used
Calacatta Imperiale is the Atlas Plan product starring in this kitchen project. The marble effect surfaces lend themselves to all kinds of environments and applications, embellishing every space.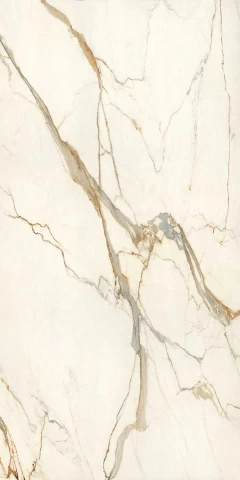 Calacatta Imperiale
See the product
Other projects you might be interested in