Atlas Plan marble-effect porcelain stoneware surface.
Calacatta Imperiale by Atlas Plan is able to lend sophistication, elegance and spectacular impact to any interior design project. A milk white crossed with elegant, winding veining that varies from gold to orange red and even light grey.

Configure the slab to suit your needs
Color
Look
Size
Finish
Thickness
Pattern
Natura technologies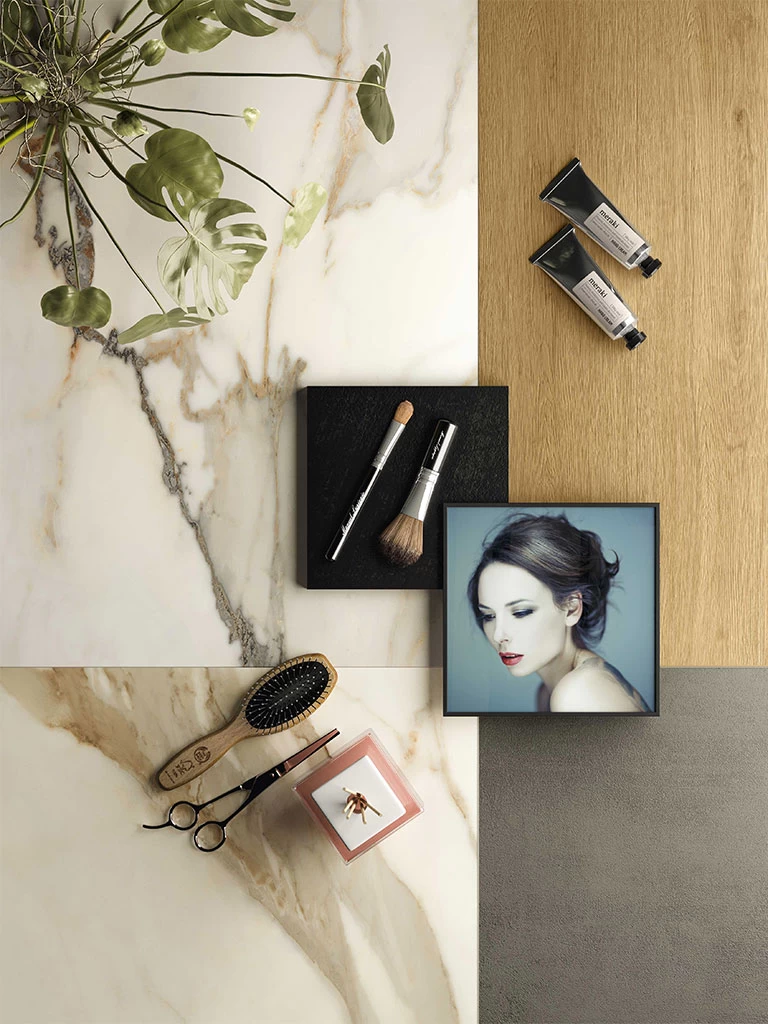 Look: Marble
Calacatta Imperiale
The marble-effect Calacatta Imperiale porcelain stoneware slab is a product that lends itself to every type of environment, from residential to commercial projects and is particularly suitable for indoor wall application.
Thanks to Calacatta Imperiale Bookmatch, continuous solutions with a unique atmosphere can be realised.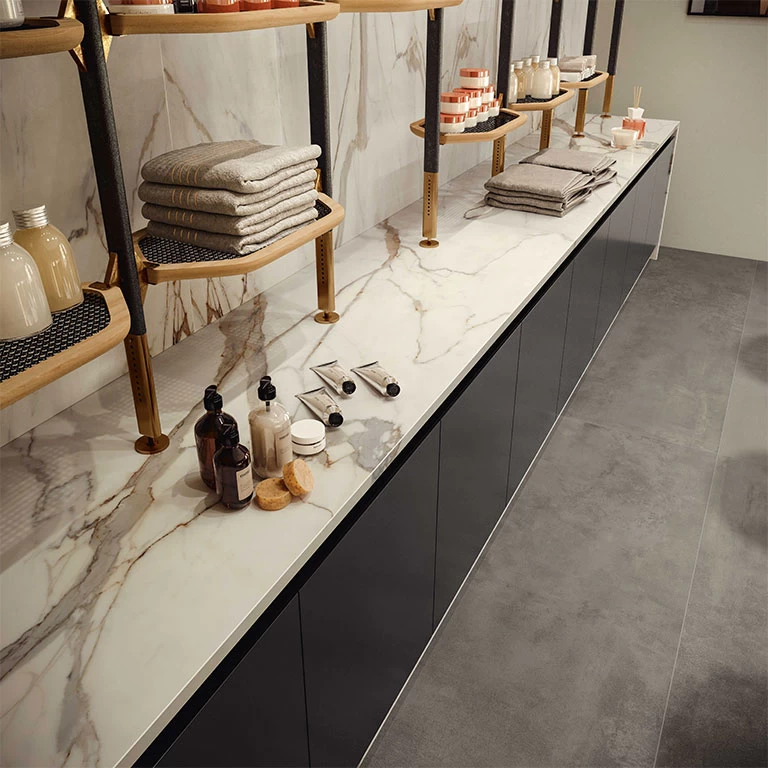 Bright and functional indoor spaces
Calacatta Imperiale: Calacatta Imperiale lapped lux is the star of the beauty salon and has been paired with a series of Atlas Plan and Atlas Concorde products. Calacatta Antique by Atlas Plan was chosen for the splendid counter, while for wall and floor coverings Exence Almond and Boost Smoke by Atlas Concorde were selected.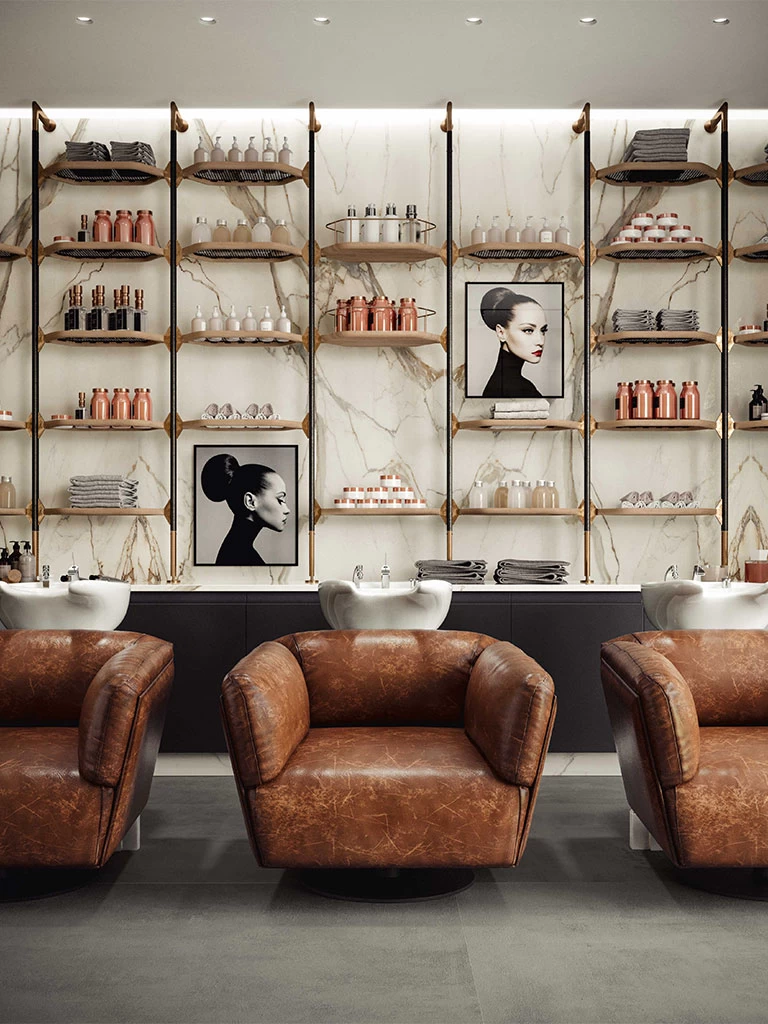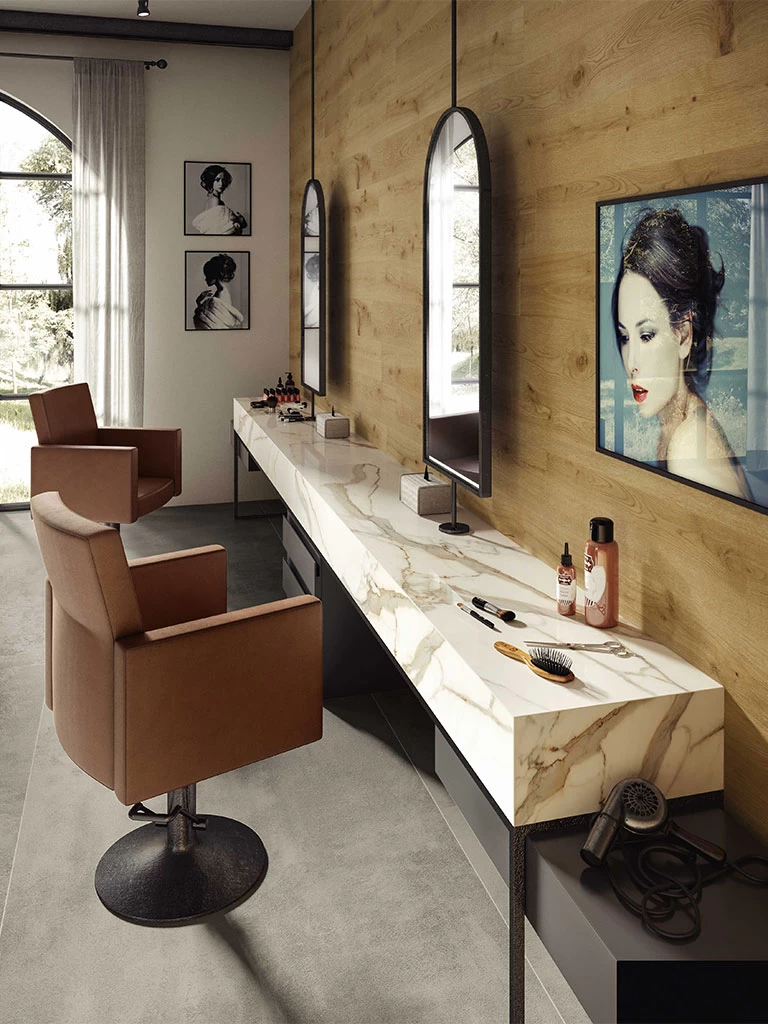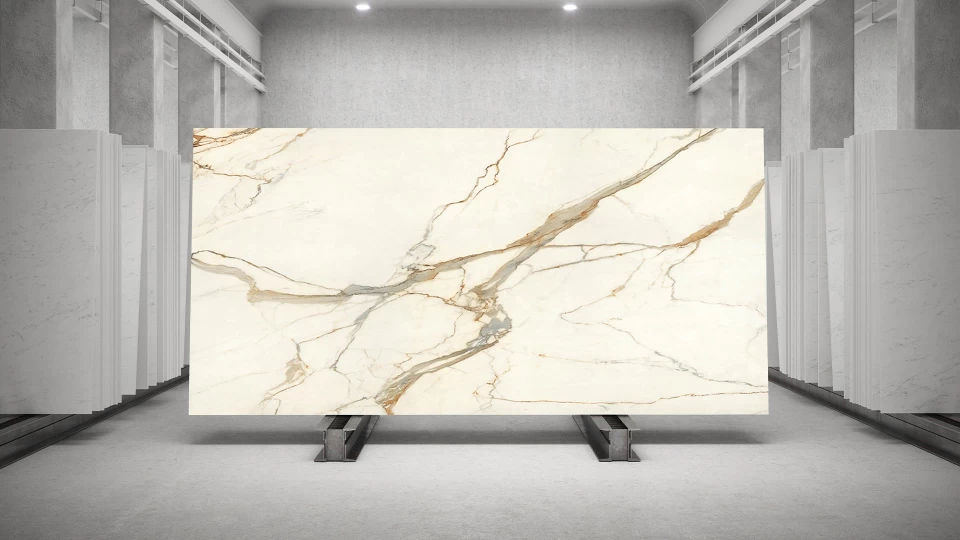 Calacatta Imperiale
160x320 cm - 63″x126″ (Rectified monocaliber)
162x324 cm - 63¾″x127½″ (Not rectified)
Polished
12 mm
- Bookmatch
159x324 cm - 62¾″x127½″ (Not rectified)
Polished
20 mm
- Natura-Vein Tech
Matte
20 mm
- Natura-Vein Tech