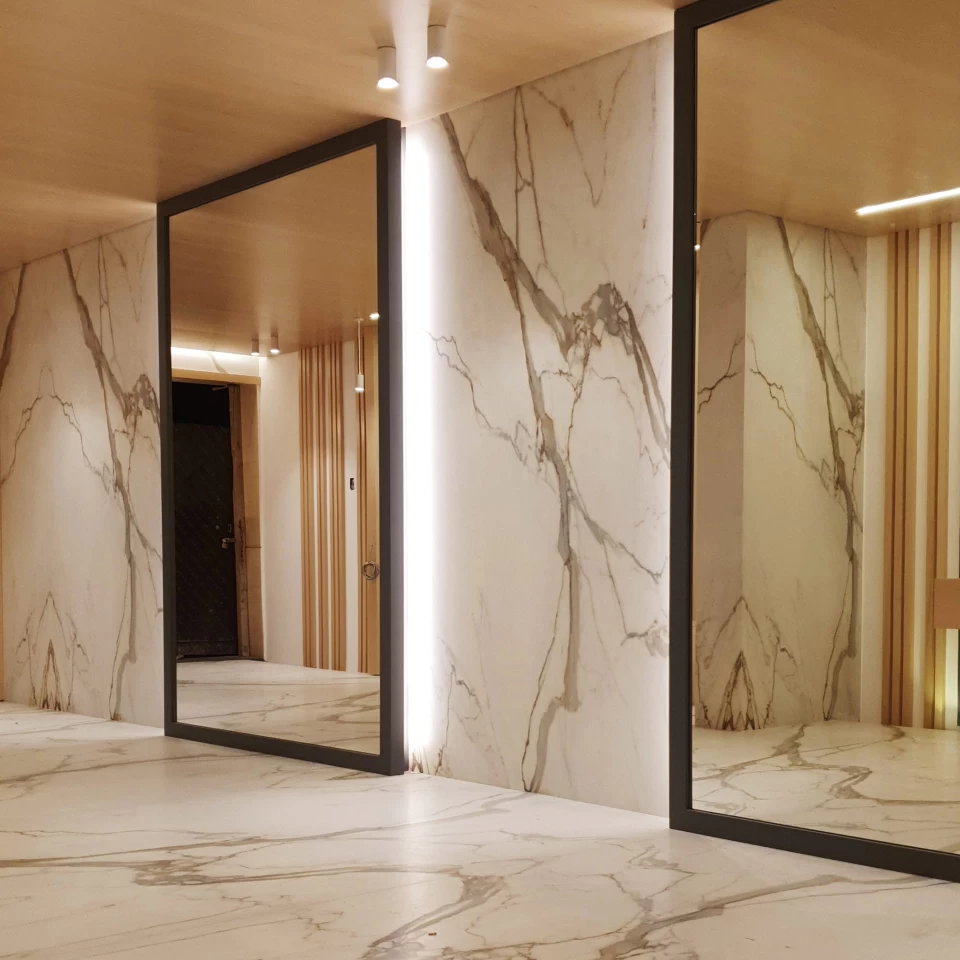 ECH Ceramica Project
Marble-effect Atlas Plan porcelain stoneware for luxury commercial buildings
Environments that become a work of art

The marble effect is the absolute protagonist of the entrance to a commercial space that is characterised by elegance, cosiness and personality.

The large slabs of Atlas Plan's Calacatta Imperiale porcelain stoneware used in Bookmatch enhance the perception of space, creating an effect of extraordinary visual homogeneity

and of great scenic impact, also amplified by the presence of full-height mirrors.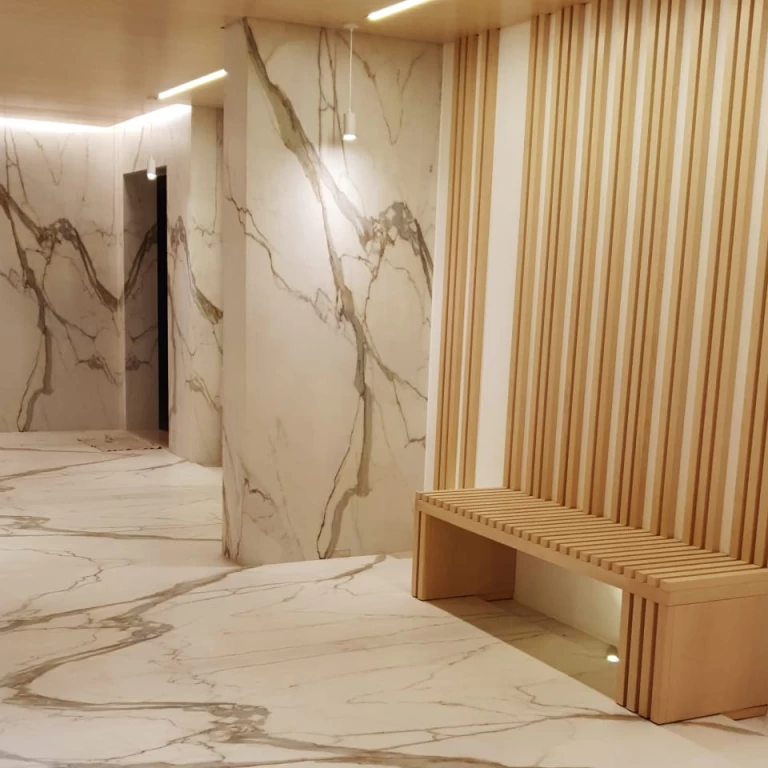 Spaces that surprise at first impact
Calacatta Imperiale Atlas Plan covers surfaces with great elegance and refinement and creates rooms that impress with their beauty.
Surfaces used
The Calacatta Imperiale marble-effect porcelain stoneware slabs in the 162x324cm size are suitable for all kinds of environments, from residential to commercial projects. The Silk finish of the slab and the presence of Bookmatch allow surfaces to be covered continuously, enhancing the stylistic homogeneity of rooms.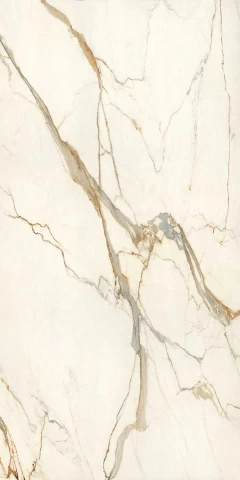 Calacatta Imperiale
See the product
Other projects you might be interested in