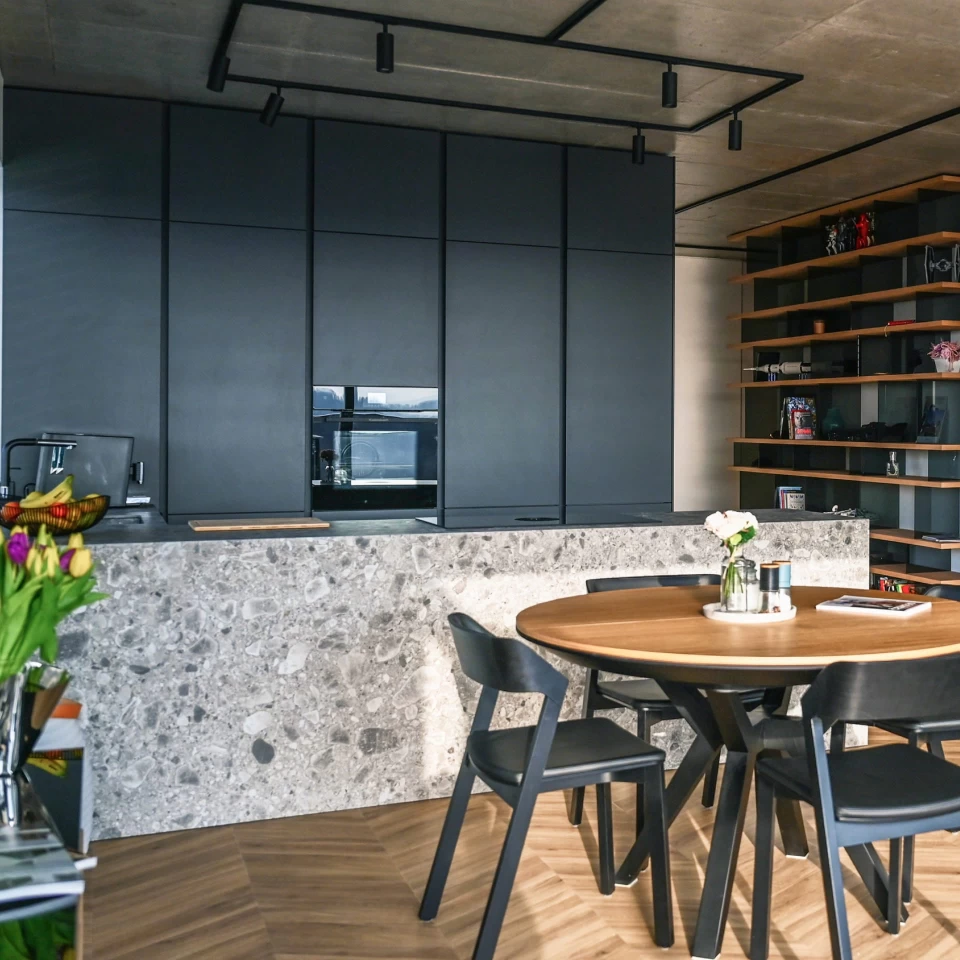 Prvni Keramicka Project
Kone Mix stone-effect peninsula kitchen Atlas Plan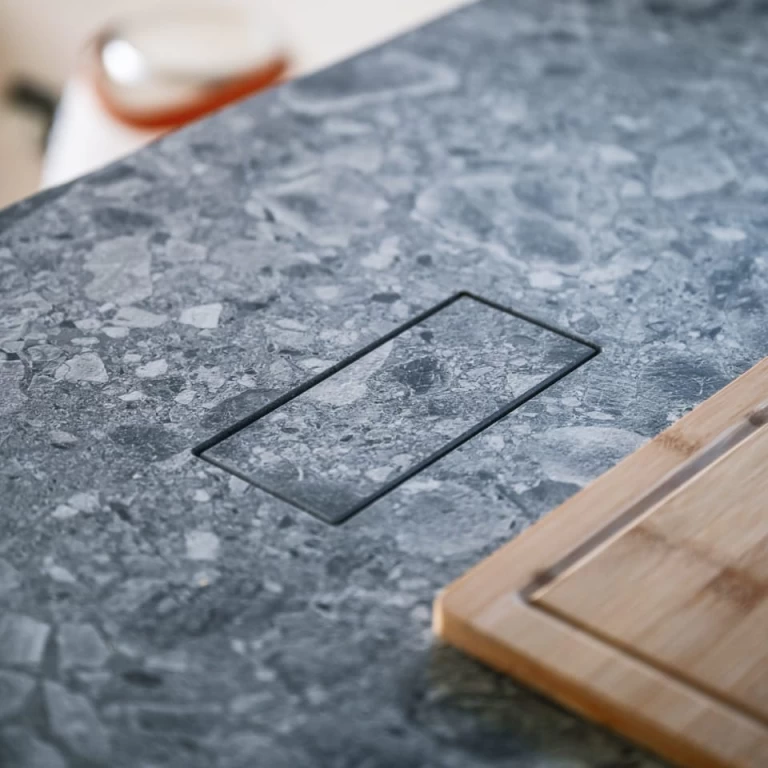 The unmistakable elegance of Ceppo di Gré
A contemporary taste kitchen, characterised by a mix of materials and surface effects: the warm, natural tones of wood, the industrial look of concrete and dark-coloured metal inserts, the textural and natural elegance of stone.
The project is dominated by the imposing peninsula clad in Kone Mix porcelain stoneware by Atlas Plan inspired by the iconic Ceppo di Gré: a surface that restores the timeless fascination of the typical Lombardy stone to the room, in its classic light grey colour and peculiar pattern of large pebbles.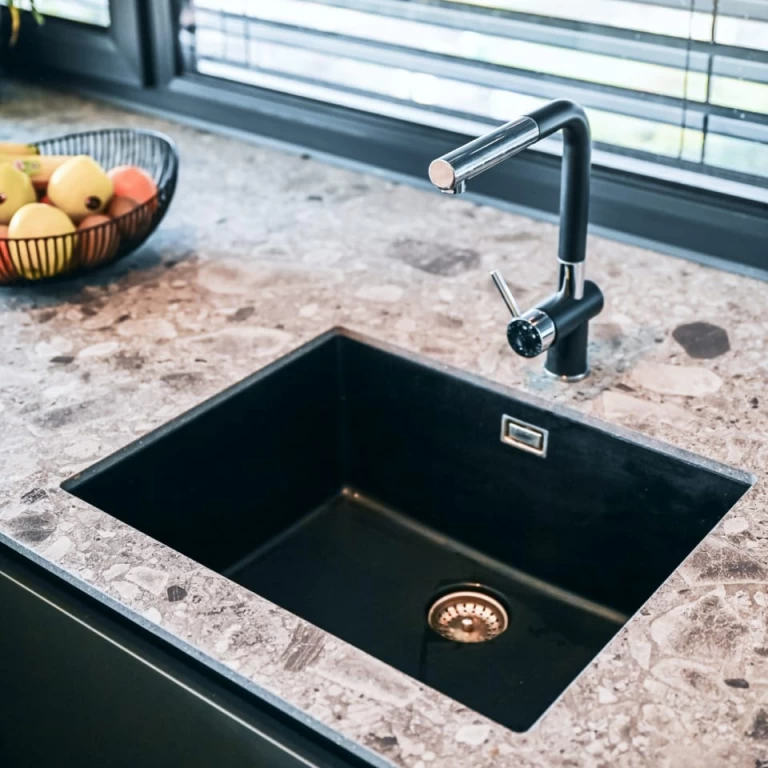 Decorative attitude and textural strength
The harmoniously irregular surface of Kone Mix, with pebbles of various shapes and sizes, adds to the monolithic design of the peninsula a wavy effect, emphasising the ornamental and textural beauty of the natural stone, imbuing the design with great personality and stylistic dynamism.
Surfaces used
Kone Mix porcelain stoneware slabs inspired by the Ceppo di Gré dress all rooms with an original, modern and natural stone effect. The large size, with a 162x324 cm slab and a thickness of 6 and 12 mm, is ideal for kitchen tops and worktops that become true design surfaces.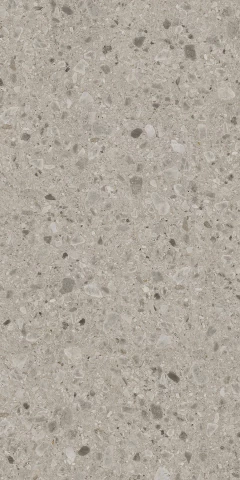 Other projects you might be interested in