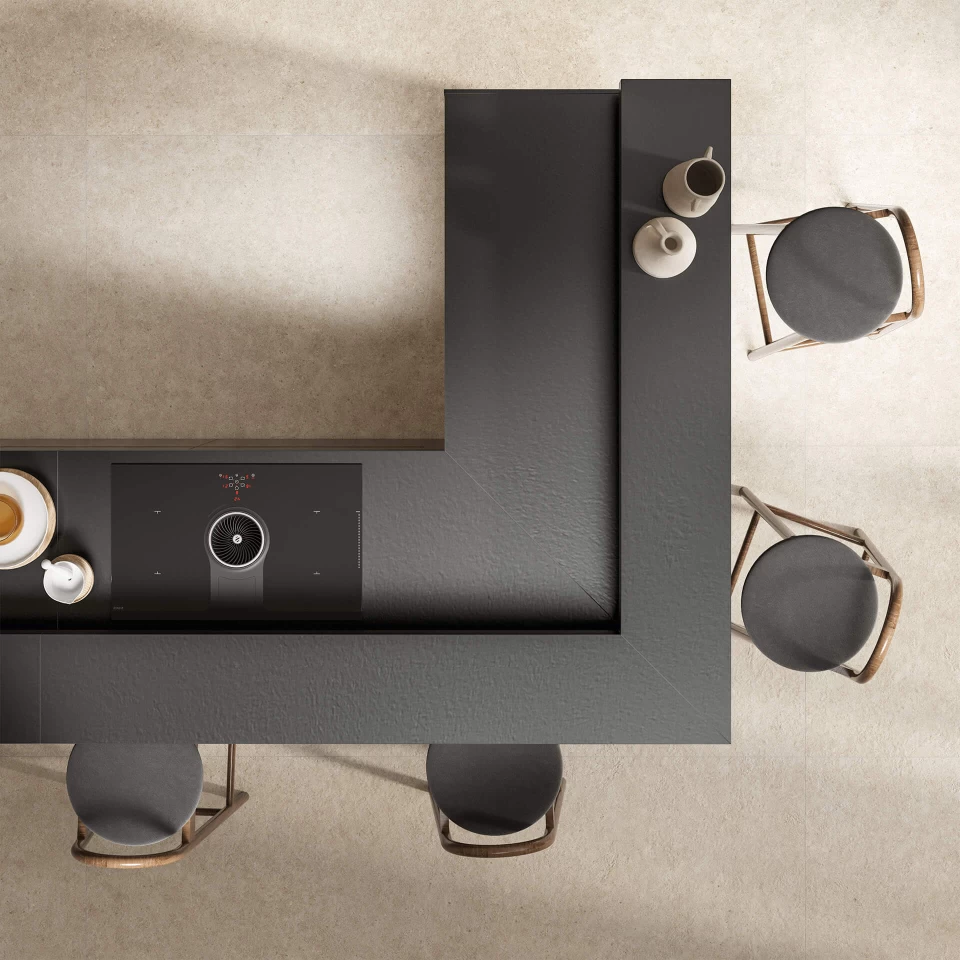 Modern floor and tiles without grout
When it comes to flooring the consensus is often associated with classic tiles with bevelled edges, arranged side by side and separated by traditionally white grout about 4 or 5 mm apart. However, over time, new trends paved their way into the world of interior design, and today modern wall and floor tiles without grout - or rather with minimal grout - are a sophisticated solution that is best reflected in large format porcelain stoneware, perfect for creating eye-catching and long-lasting continuous wall cladding and flooring.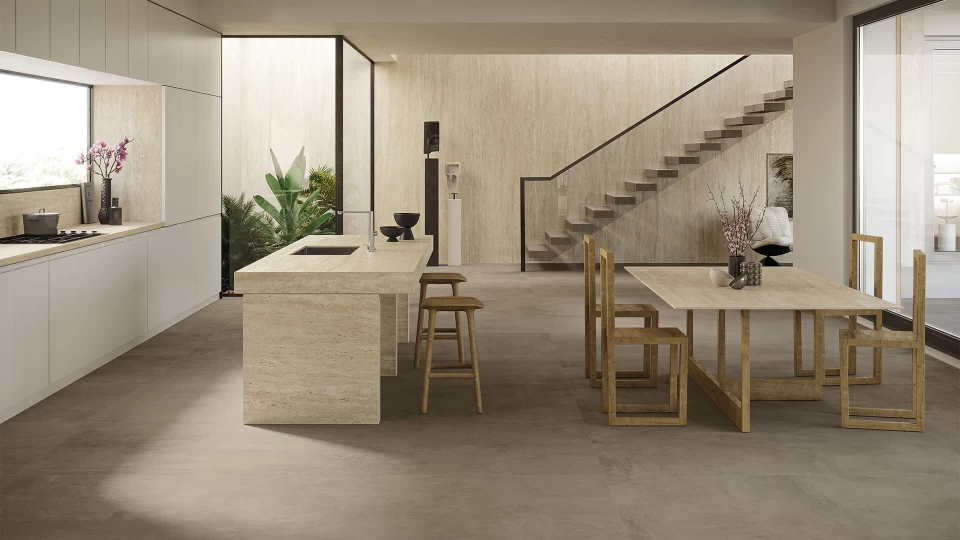 Wall and floor tiles without grout: what are they and why choose them?
From a practical point of view, as the name suggests, jointless wall and flooring tiles have minimal space between each slab, which we can therefore be define as "continuous" precisely because they eliminate those interruptions outlining the edges of the tiles, making them in fact invisible. The lack of grout is the perfect choice for those who desire an elegantly uniform cladding or floor, since it visually enlarges the space and creates pleasant continuity between the surfaces.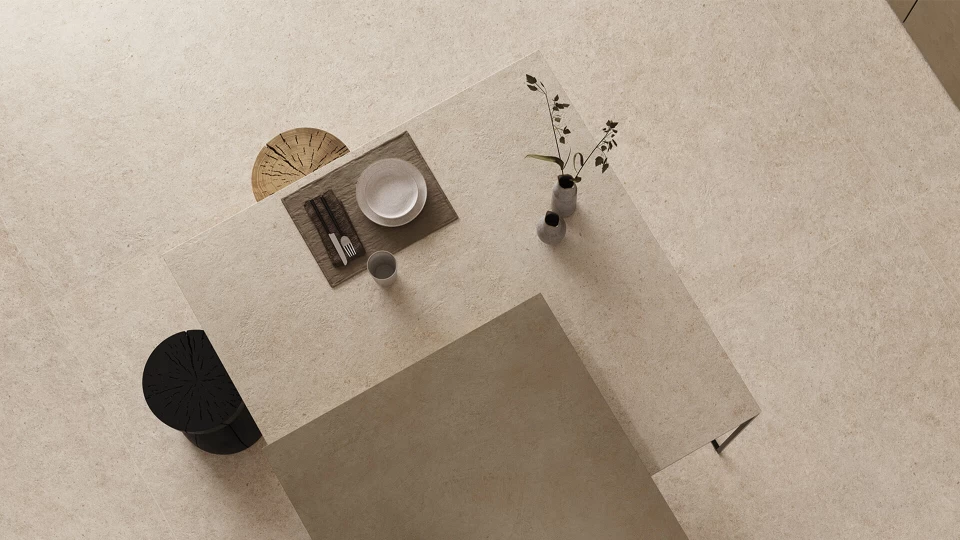 Nevertheless, aesthetics is not the only advantage: jointless tiles also require way less maintenance than traditionally installed ones, because they prevent dust and dirt from landing into the cracks, creating that unsightly blackened effect. Therefore, choosing porcelain stoneware to create modern continuous flooring means enjoying all the bonuses of a high-tech, safe and resistant material, the beauty of which will remain unchanged over time when following the same precautions used to porcelain tiles polish in the rest of the house.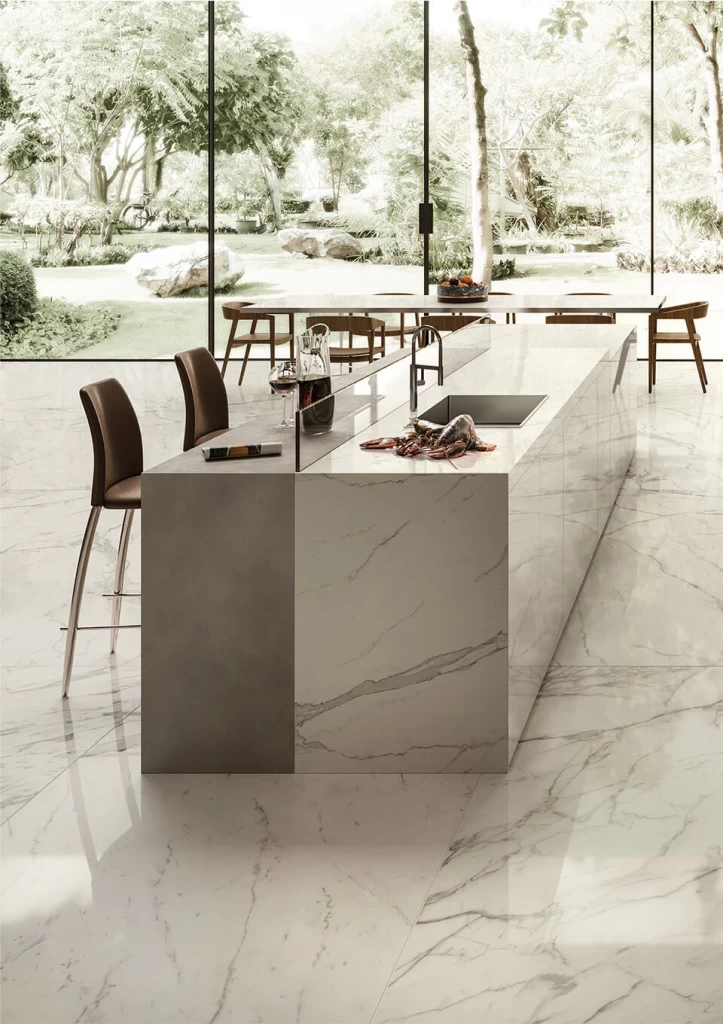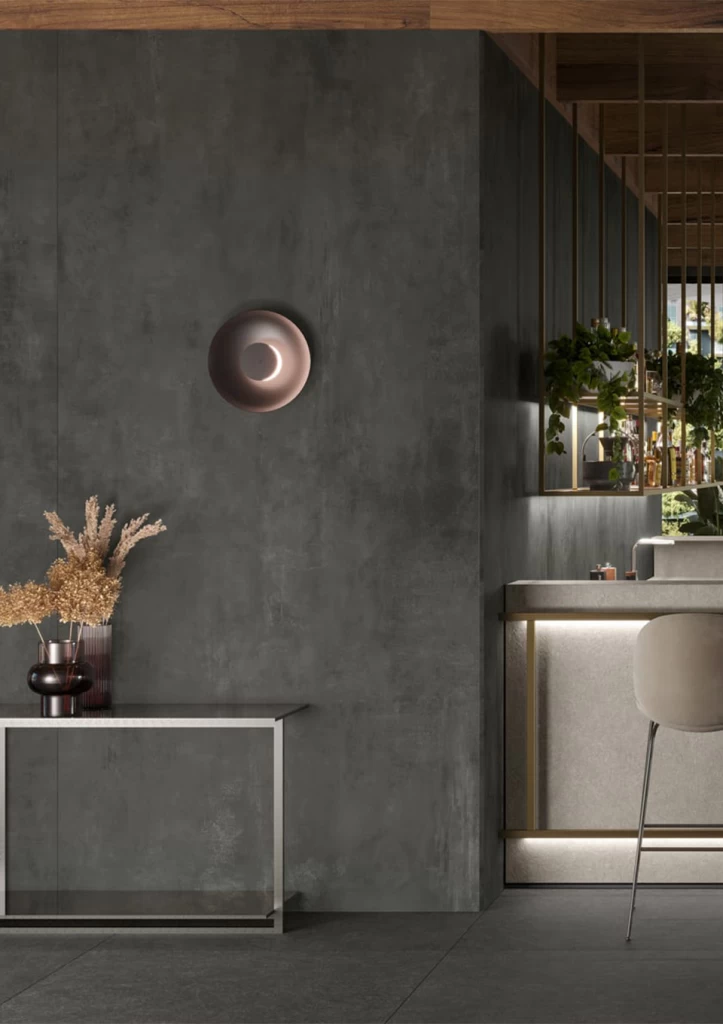 Groutless porcelain tiles: the different sizes
There are many ideas for modern walls and floors without grout, but for an impeccable and effective performance, the materials chosen make the difference: Atlas Plan large format porcelain tiles (160 x 320), are specifically designed to create cladding and floors with minimal joints in any space, and are available in dozens of different finishes that range from the most sophisticated textures of marble to stone effect, essential and contemporary. The same finishes and nuances can also be found in a collection of small size stoneware tiles: this allows you to create extremely suggestive and refined combinations, for example, by using the veins of marble effect porcelain no grout tiles to accentuate kitchen facades or the dining room table.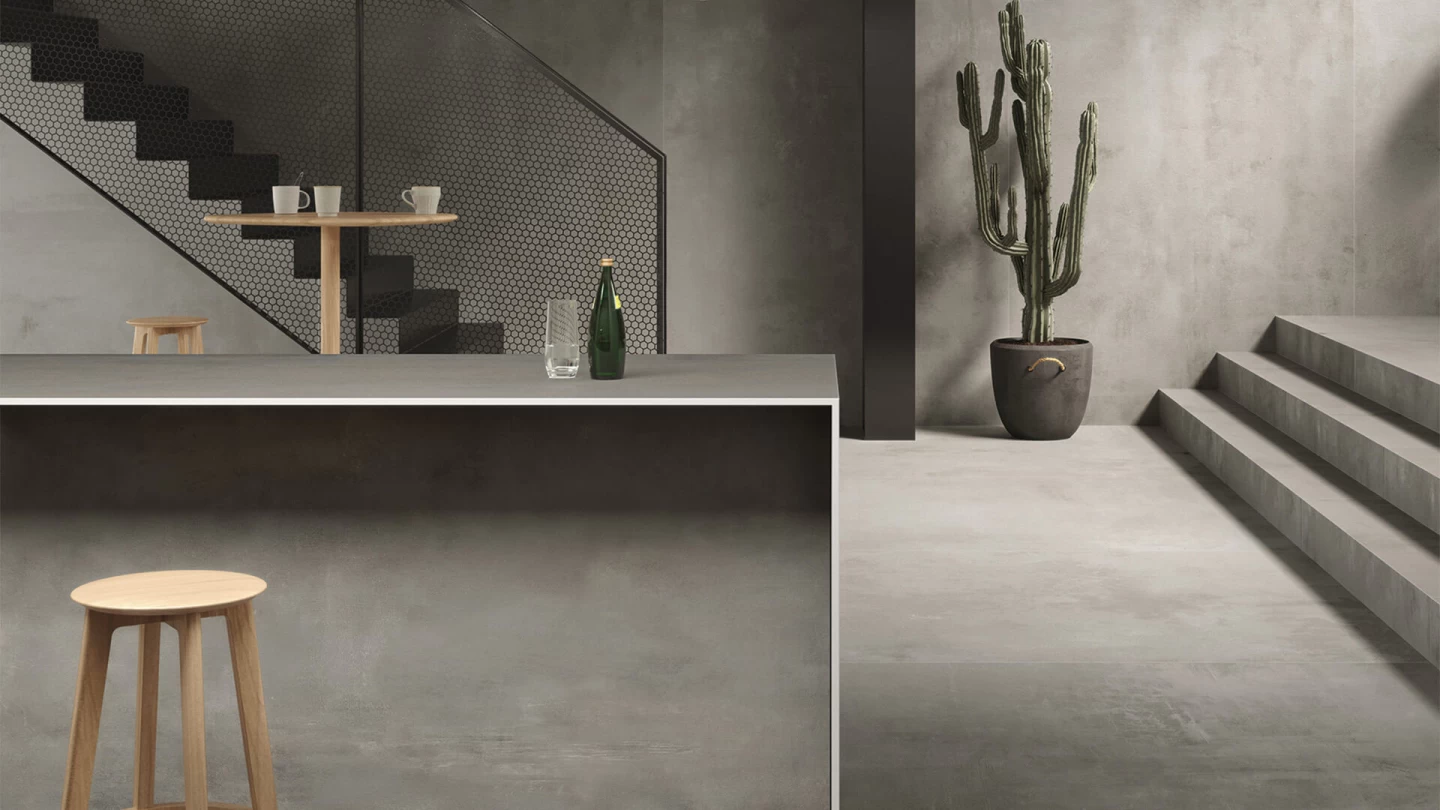 Wall and floor tiles without grout for business and office spaces
Naturally, large tile formats are not just used in residential architecture, since they are also very effective in the business world, where making a good first impression is even more important: for example, perfectly matching glossy white porcelain tile continuous flooring and wall cladding greet the customer at the entrance of the office or store and immediately impress with their elegance and harmony.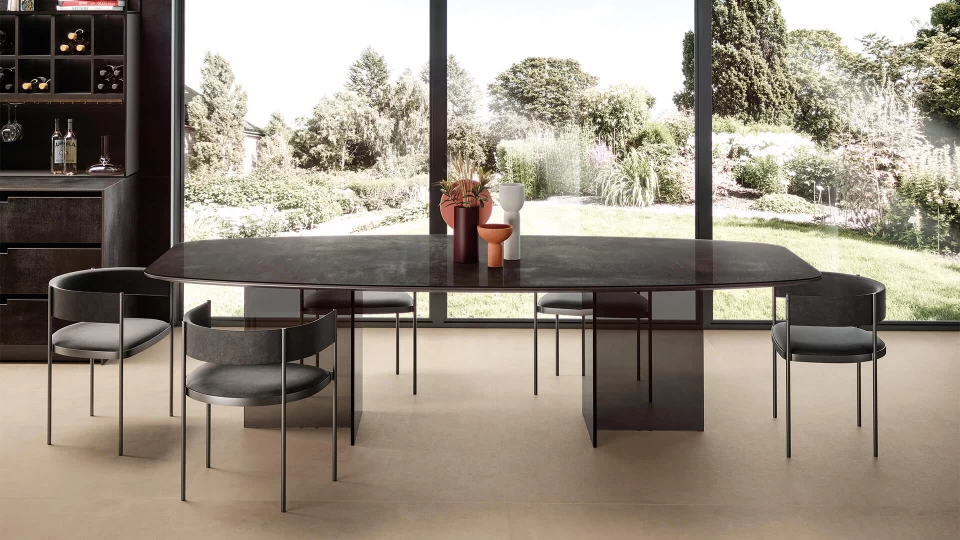 Installing jointless tiles, what's the process?
The installation technique determines the type of tile to be used, just like when parquet flooring is installed, where each pattern has its own rules: the planks used for a chevron pattern are in fact different from the one used in a straight pattern or herringbone pattern. When installing no grout tiles you must choose large-size rectified porcelain stoneware tiles, a special finish that makes the edges perfectly smooth and eliminates any imperfection: this way the slabs will have 90° angles and the contours will be even sharper, thus becoming invisible after installation.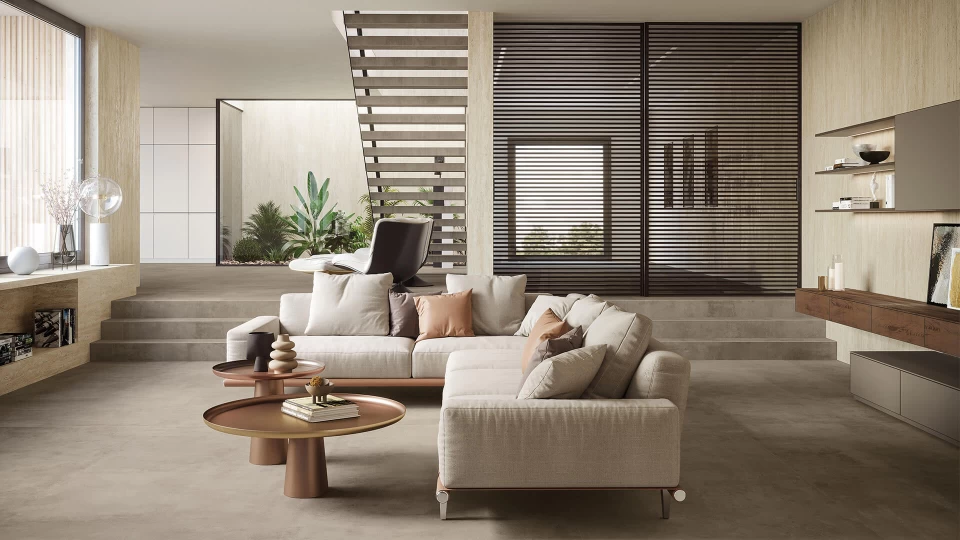 Creating this type of cladding or flooring requires great dexterity and precision by the installers, who must minimize the space between one tile and another, while at the same time leaving just the right margin to absorb any stress or expansion caused by heat. This is why leaving at least 2 mm of space between tiles is required when installing groutless tiles; this space will then be sealed and rendered invisible using a special filler of the same color as the slab.