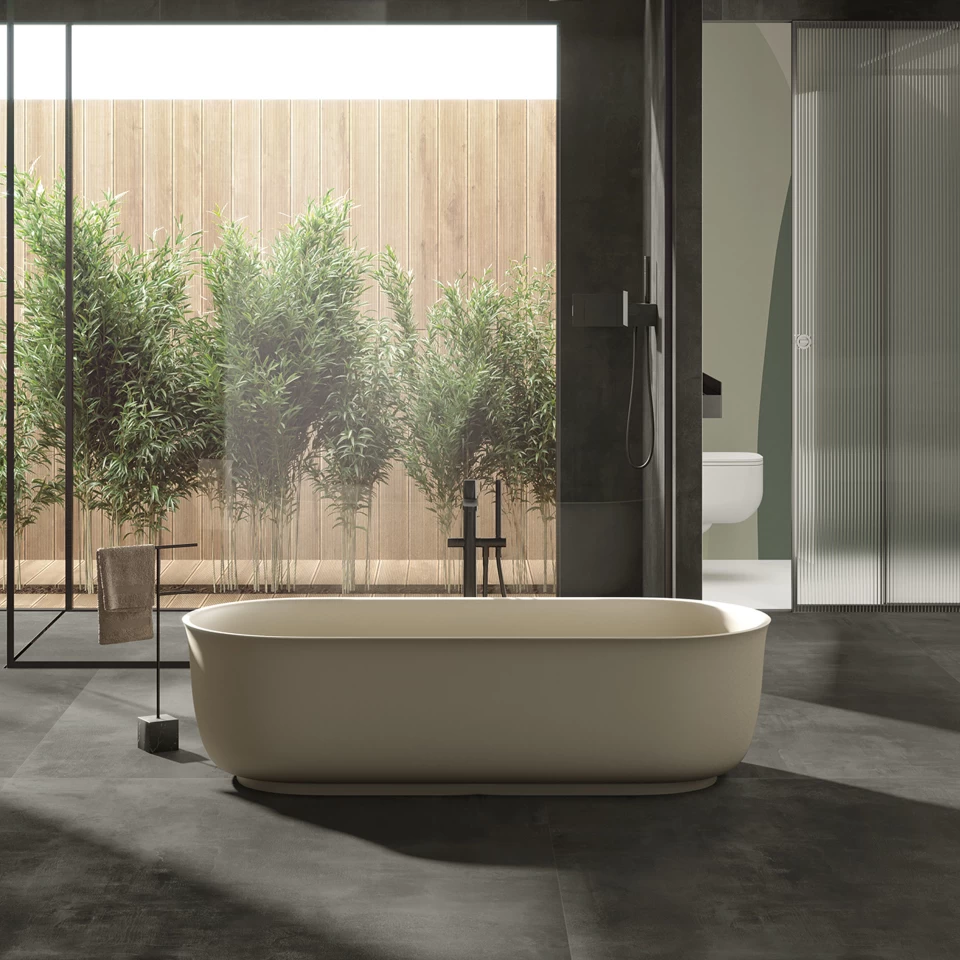 Porcelain shower tile ideas
This is the space that invites us to relax after a long day of work, or that gives us energy in the morning as soon as we wake up: we're talking about the shower, the undisputed queen of the bathroom, which deserves a modern, functional cladding with attention to every detail.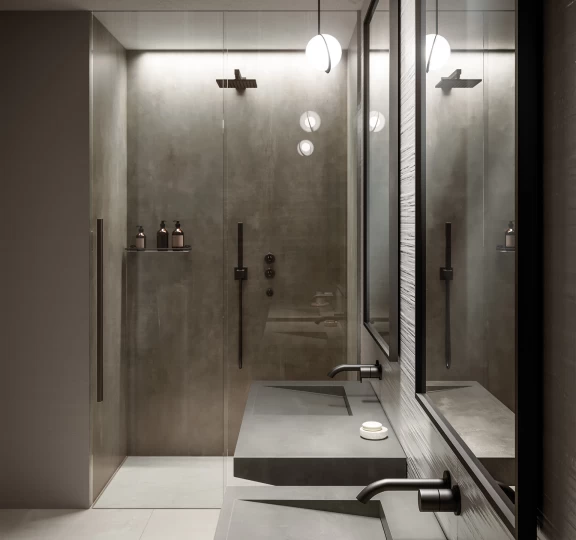 Modern shower walls: which material to choose?
If you already need to opt for suitable materials for the kitchen or for the sink area, when it comes to modern shower cladding, the choice is even more important. Porcelain tile is undoubtedly the solution most appreciated by designers and contractors, due to its many advantages: unlike traditional tiles or resins, stoneware has extraordinary technical characteristics that make it highly resistant to high temperatures and thermal shocks, wear and chemical agents. In addition, it is a highly hygienic and safe material, which requires extremely simple maintenance: those who are wondering how to clean porcelain tiles will be happy to know that you simply need to wipe with a cloth soaked in a little neutral detergent to remove any stain and keep its beauty intact over time. Furthermore, the large dimensions of Atlas Plan's slabs minimize potential leaks in the bathroom, thus also reducing the points of accumulation of limescale and dirt residues which tend to be difficult to clean.
Shower panelling ideas
Choosing porcelain stoneware for modern shower walls means opting, as we have seen, for a high performance material, as well as being able to rely on infinite tailor-made options. Here are some porcelain shower wall panels ideas to inspire you and make the bathroom much more than a place for personal hygiene.
Stone look shower tiles
Fascinating thanks to its vaguely rustic style, the stone look shower tile is one of the most established trends in bathroom decor: those who want to create a corner of absolute relaxation can choose the warm shades of taupe, beige and ivory, while those who want to add a contemporary touch can opt for stone shower tiles in classic gray, perfect if combined with matte black faucets and accessories with a geometric design.
Marble look shower tile
If you don't want to give up on elegance, you can opt for a modern marble look bathroom , from the flooring to the walls, and of course including a marble look tile shower.
There are many choices for this look: if the precious aesthetic performance of Calacatta marble-effect stoneware slabs in its many shades is unrivalled, the green marble look shower tiles combined with brass faucets can transform the shower area into a true tropical oasis.
Walk-in cement look shower tiles
Since the stone look remains the absolute protagonist of modern bathrooms, the concrete effect is among the most popular for cladding the walk-in shower. The minimal and sophisticated appearance of this particular solution is even more accentuated if the same shower tiles are also chosen for the floor: the large Boost Tarmac porcelain stoneware slabs reflect the strong lines and raw material features of concrete, giving the bathroom a strong and bold character.