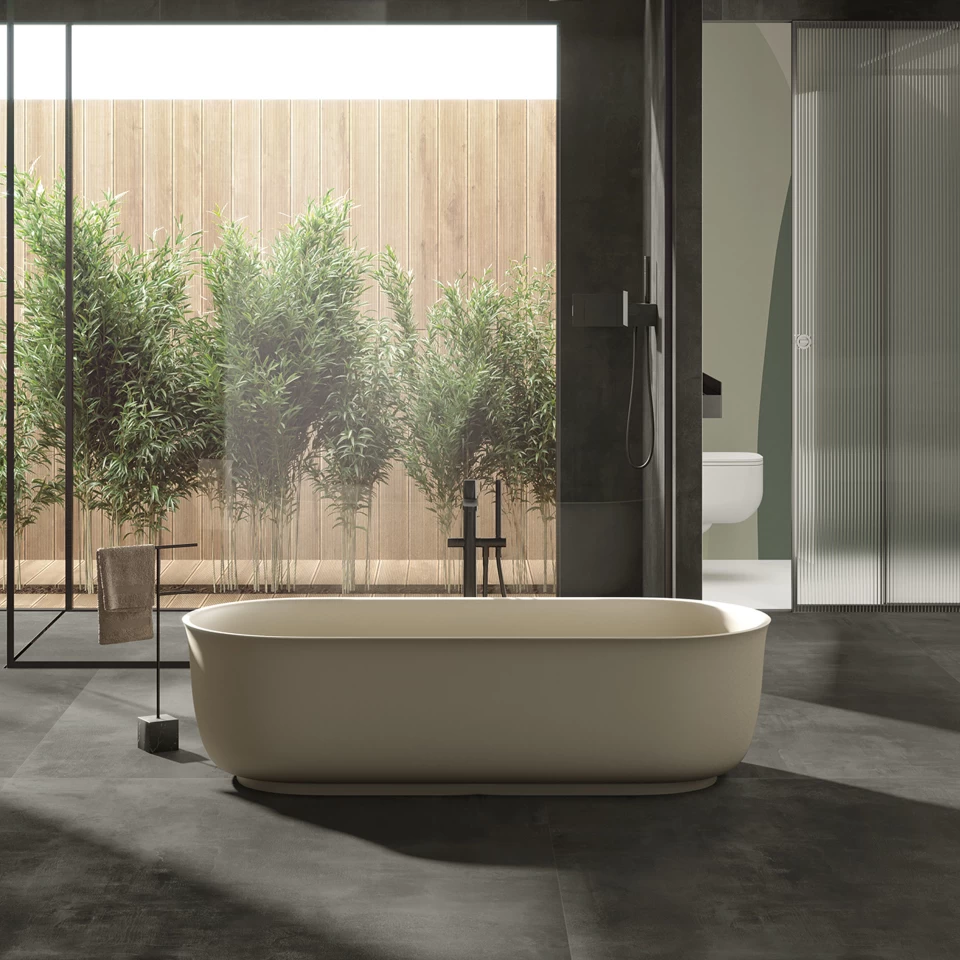 Shower modern bathroom ideas
An invigorating wake-up first thing in the morning or a relaxing wind-down after a long day at work: the shower - indisputable queen of the bathroom which deserves a modern, practical cladding that's perfect in every detail.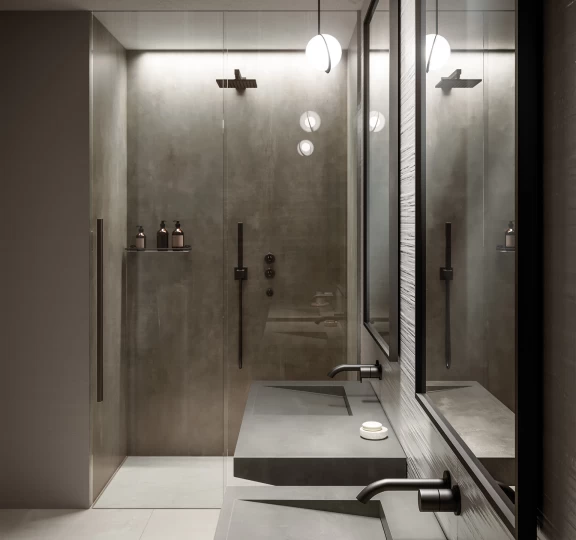 Modern shower cladding - what material to use
Although it's important to choose the right material for the kitchen and the washbasin, but it's even more important to choose the right shower wall panels. Porcelain stoneware is the undisputed favourite with interior architects and designers because it offers so many advantages; unlike traditional tiles and resin materials, stoneware has extraordinary technical characteristics that make it extremely hard-wearing and highly resistant to high temperatures, thermal shock and chemical agents. It's also a safe, hygienic material requiring minimal maintenance; if you're wondering how to clean porcelain tiles, you'll be pleased to know that all you have to do is wipe it down with a damp cloth and a little neutral detergent to remove stains, and its beautiful surface will remain intact forever. Because Atlas Plan stoneware comes in large-format slabs, it also means there are fewer visible grout lines in the bathroom, so you spend less time cleaning limescale and residue which can be hard to remove.
Shower cladding ideas
When you choose porcelain stoneware as the cladding for your modern shower, you're not just getting a high-performance material, you also have infinite opportunities for personalisation. Here are some shower cladding ideas to get you started and make your bathroom much more than just a functional space.
Stone-effect shower cladding
Stone-effect porcelain stoneware with its attractive, vaguely-rustic look is one of the most popular ideas for shower panelling. To create a cosy, inviting atmosphere for total relaxation, choose warm tones such as dove grey, taupe or ivory; for a contemporary look go for stone-effect stoneware shower tiles in classic grey, even better if you match them with matt black fittings in a complementary geometric design.
Marble-effect shower cladding
For a more elegant style, opt for an all-over modern marble effect bathroom for the floor, the walls and of course the shower. There are plenty of choices here too; the aesthetic appeal of Calacatta marble-effect stoneware slabs has few rivals, and green marble-effect cladding with brass fittings can transform the shower room into a tropical oasis.
Concrete-effect walk-in shower
While stone-effect is the go-to choice for modern bathrooms, concrete-effect is the element de rigueur for walk-in shower cladding. The sophisticated, minimalist aesthetic of this particular option will be even more striking if you use the same finish for both the shower and the floor; large-format slabs in Boost Tarmac with the uncompromising simplicity and solidity of concrete will give the whole bathroom an impressive, powerful effect.