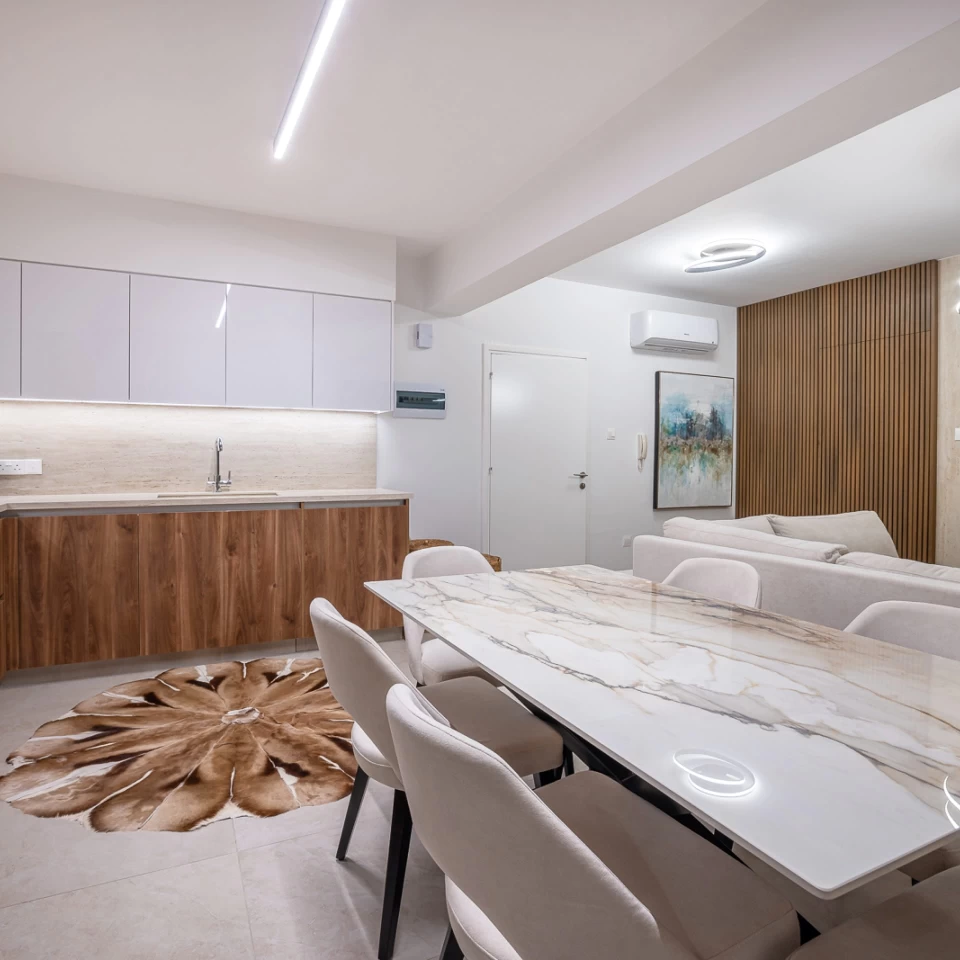 Cyprus Project
The timeless versatility of marble look porcelain stoneware
Aesthetic harmony and functionality
An open-plan kitchen and living area designed in the name of visual harmony and functionality.
The dominant stylistic atmosphere is expressed by the neutral, warm and refined colors of the surfaces in Travertino Sand porcelain stoneware by Atlas Plan used in the wall tiles, in the backsplash and in the kitchen countertop.
Among the furnishing elements, the living room table and the coffee table in the living area stand out with Calacatta Antique marble look slabs that add a precious and sophisticated accent to the room.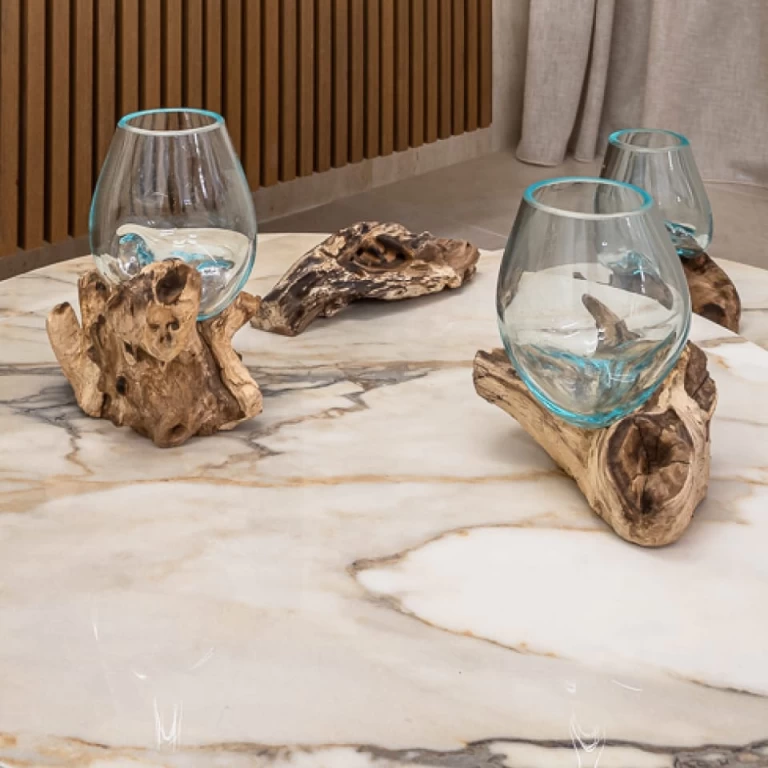 Versatility of style and customization
An interior design project that emphasizes the versatility of the different Atlas Plan marble look versions: Travertino Sand, with its warm and luminous sand-colored background crossed by subtle stratifications, creates soft and delicate nuances; Calacatta Antique, with its ivory-white background crossed by deep and iridescent veins, influences the room with character and intensity.
Surfaces used
The great adaptability of Atlas Plan marble look slabs is expressed in every type of project, from modern architecture to more conventional settings that seek an extra touch of elegance. The aesthetic appeal of the marble look is complemented by the high technical performance of porcelain stoneware, making it the material ideal for countertops, backsplashes and as a cladding for all types of worktops.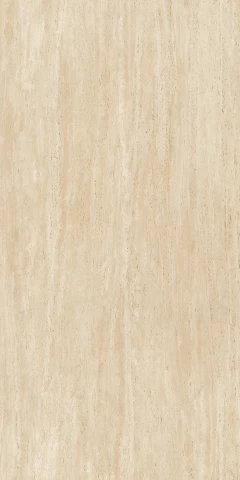 Travertino Sand
See the product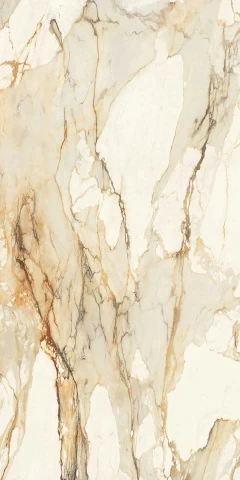 Calacatta Antique
See the product
Other projects you might be interested in