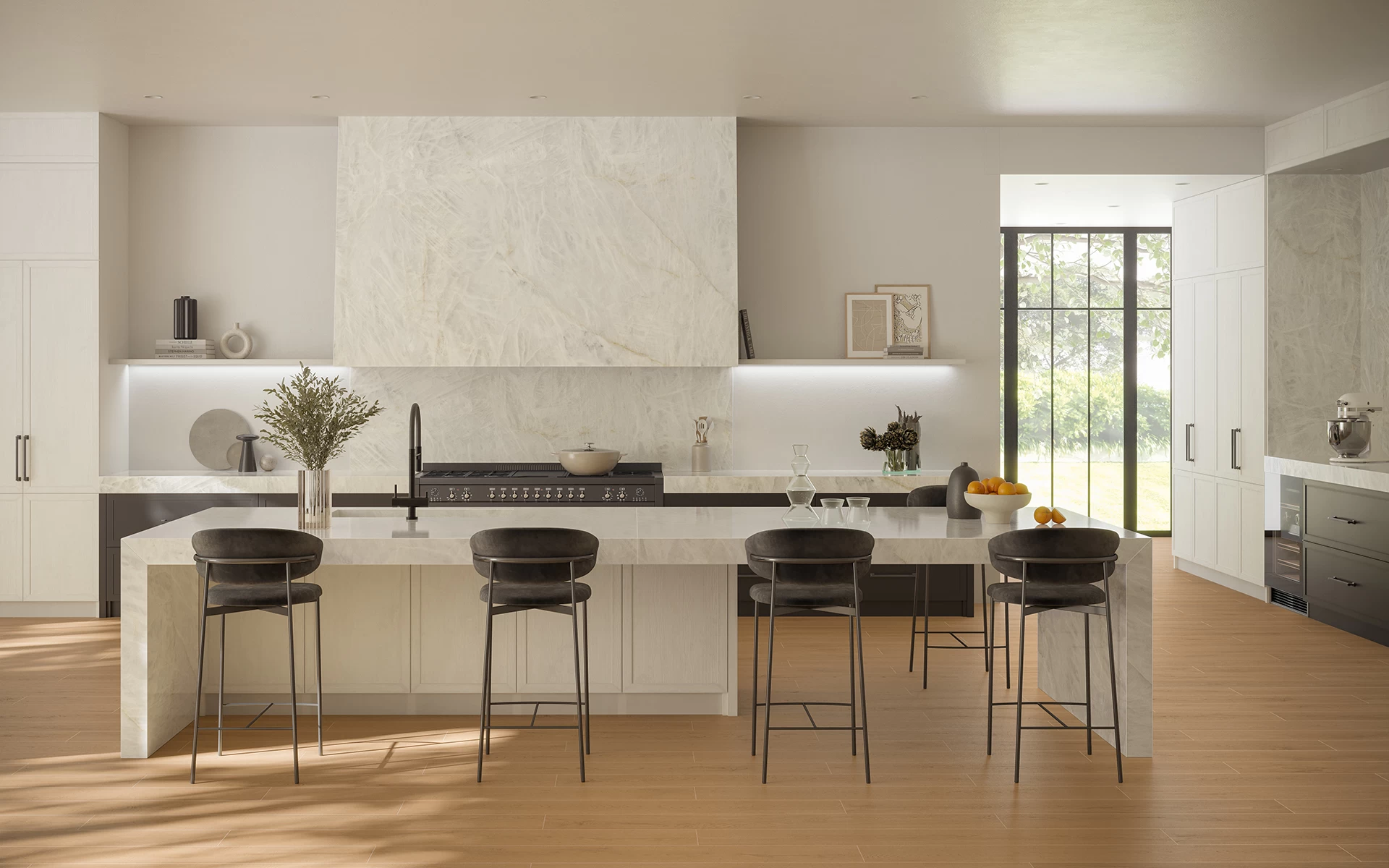 Look: Marble
Crystal White
Large white marble-effect stoneware slabs.
Crystal White reproduces the delicate and precious effect of crystal, with a brilliant white background that transforms surfaces into pure light. Ideal for settings and look with refined effects.
Configure the slab to suit your needs
Color
Look
Size
Finish
Thickness
Pattern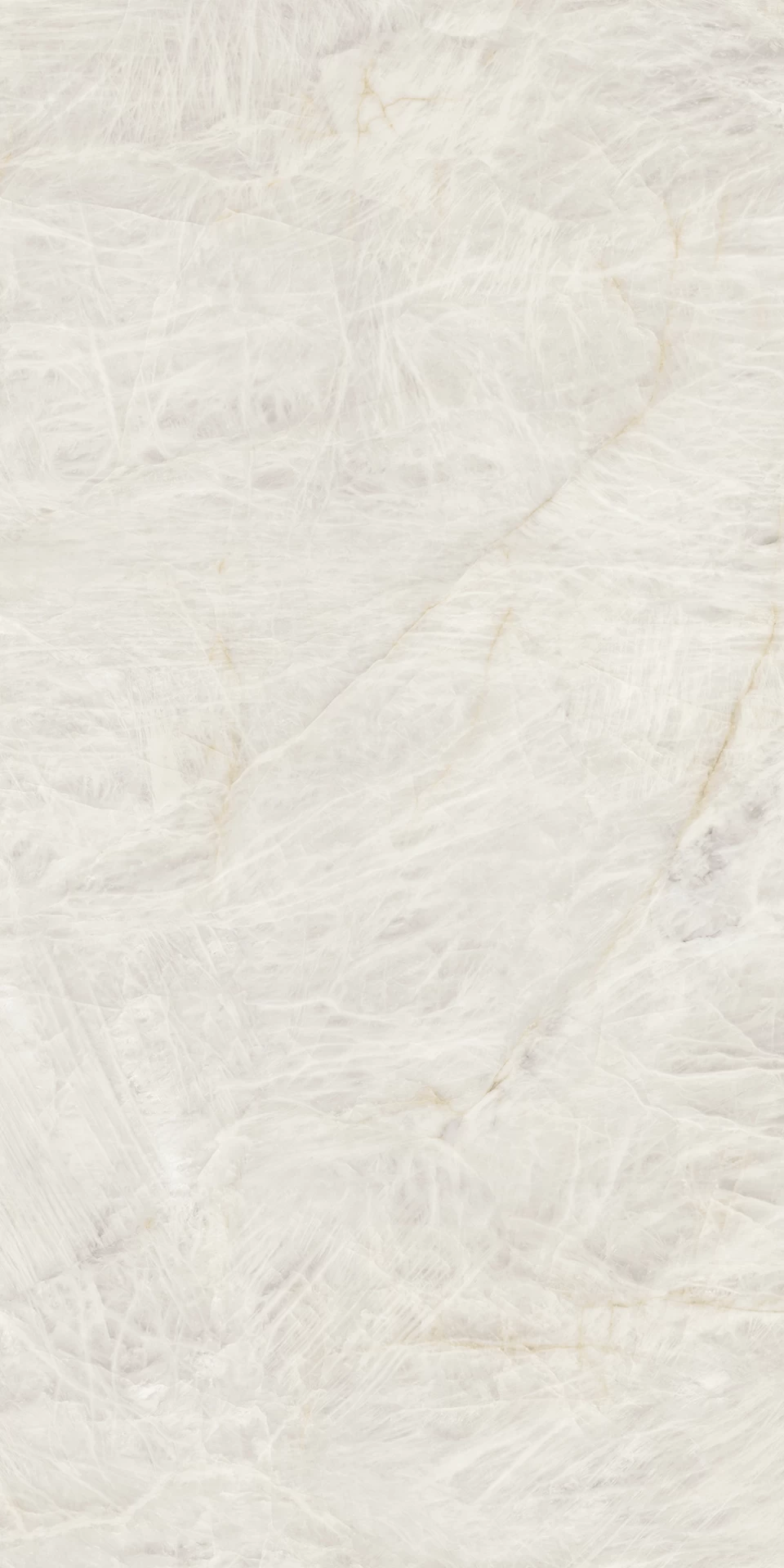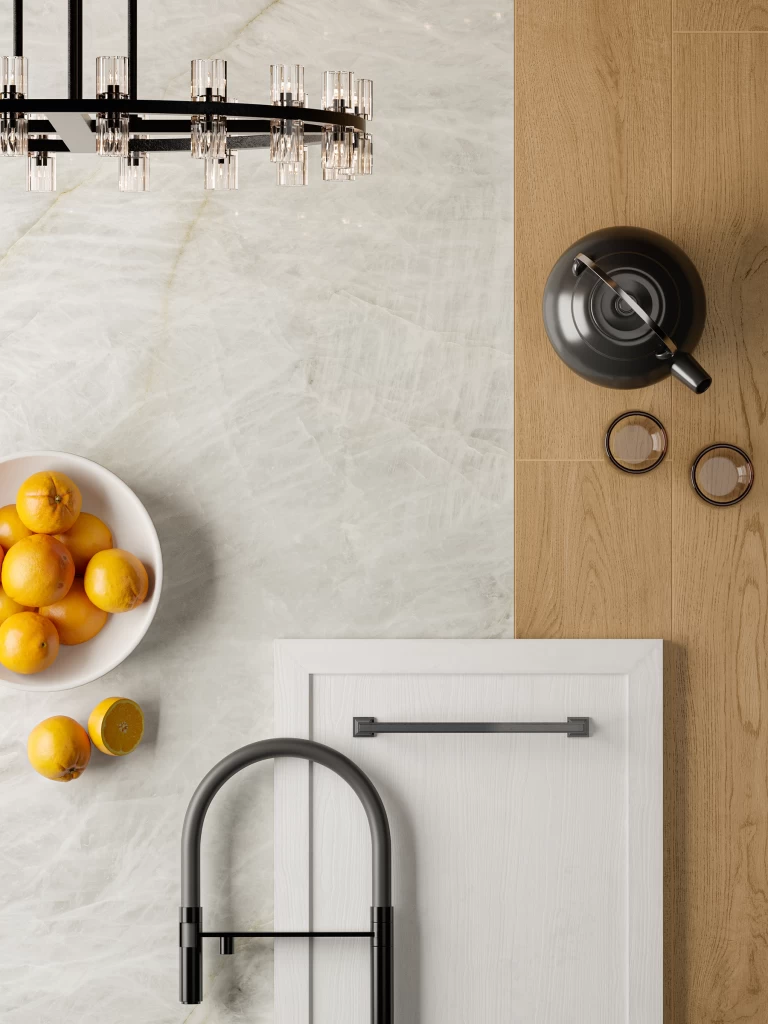 Look: Marble
Crystal White
The essentiality of white and the brilliance of the Crystal White slab make this surface adaptable to all contexts: kitchen, bathroom, Horeca and business settings. The versatility and robustness of stoneware make this material suitable for wall, floor, shelf and table coverings, kitchen tops and backsplashes.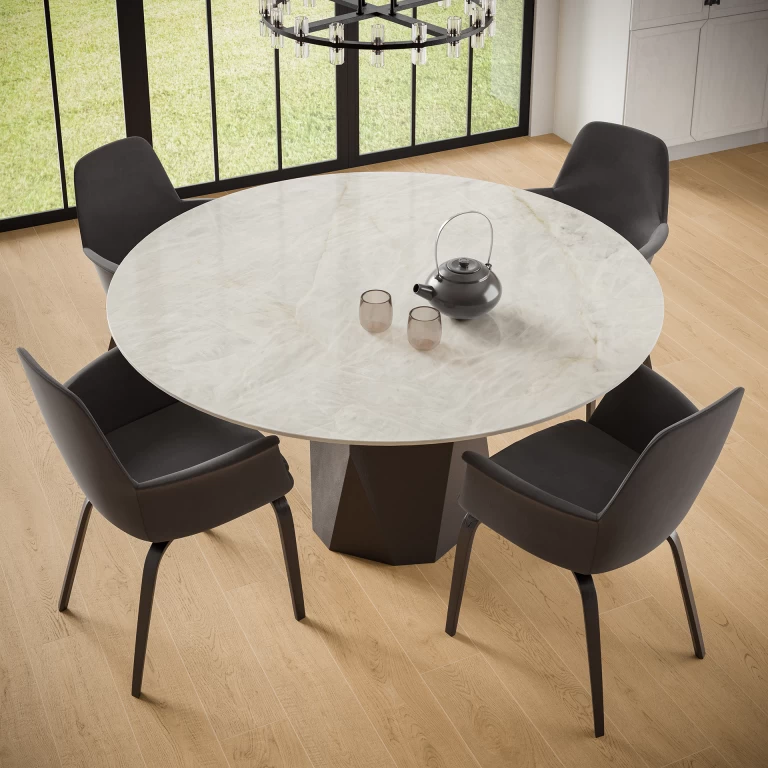 Planning in a new light
Atlas Plan's Crystal White slab was used in this modern and understated kitchen as covering for the kitchen island, backsplash, shelves and hood and table top cladding. Brilliance and sobriety combine perfectly with wood-effect stoneware slabs Entice Pale Oak Elegant by Atlas Concorde.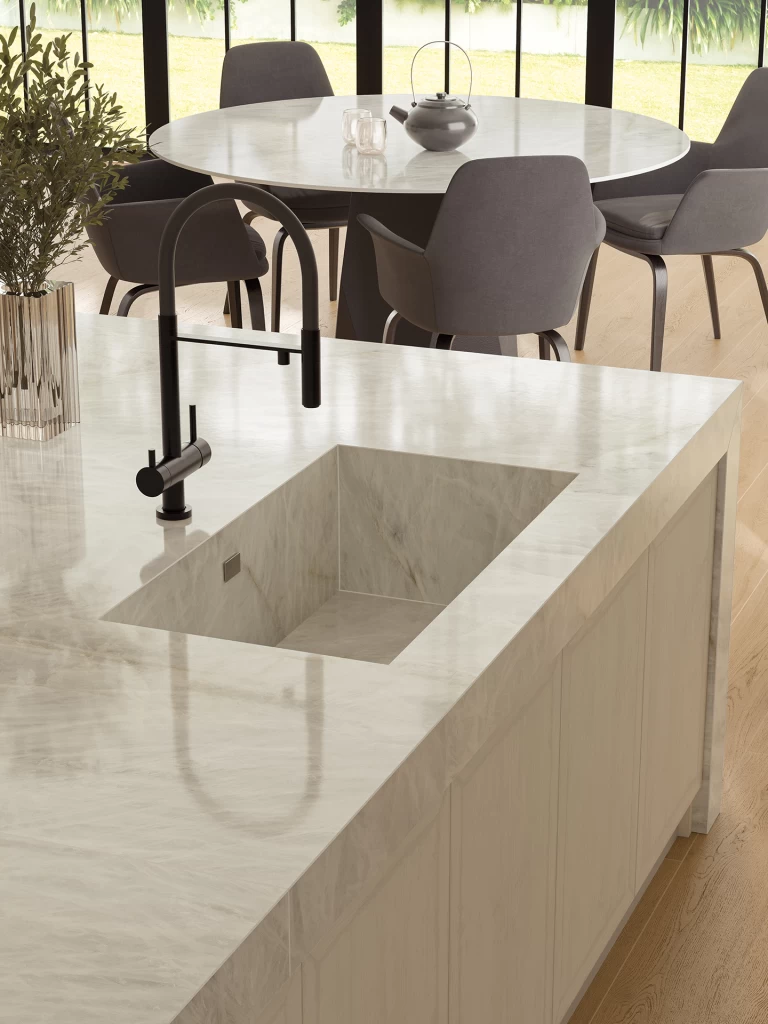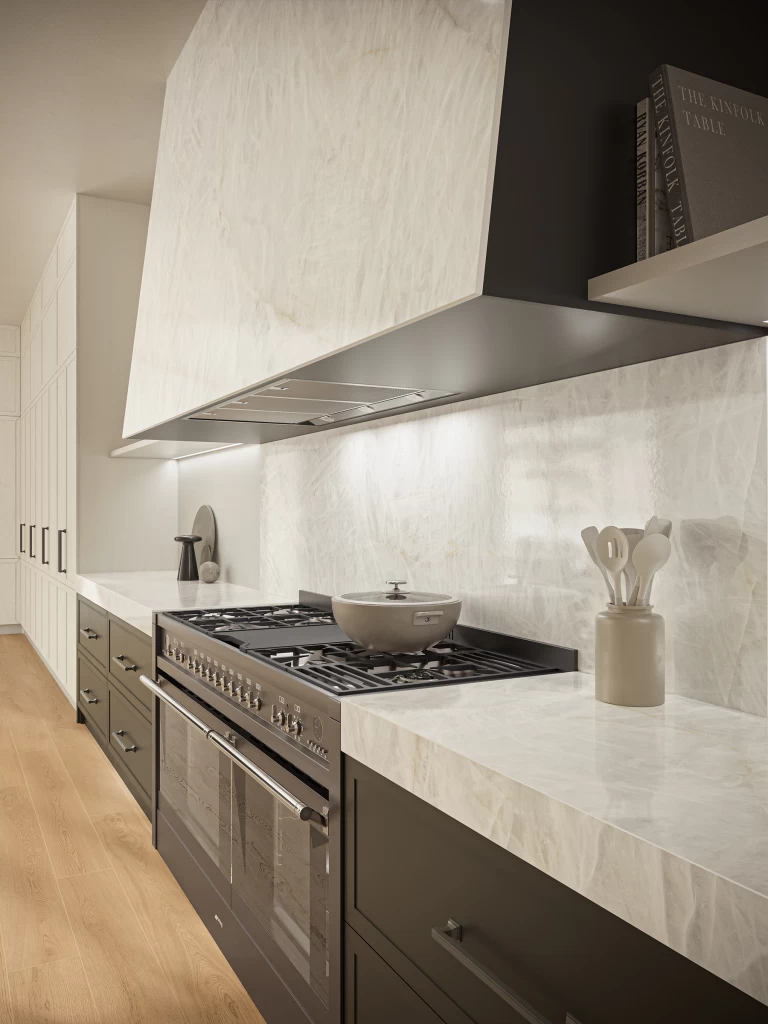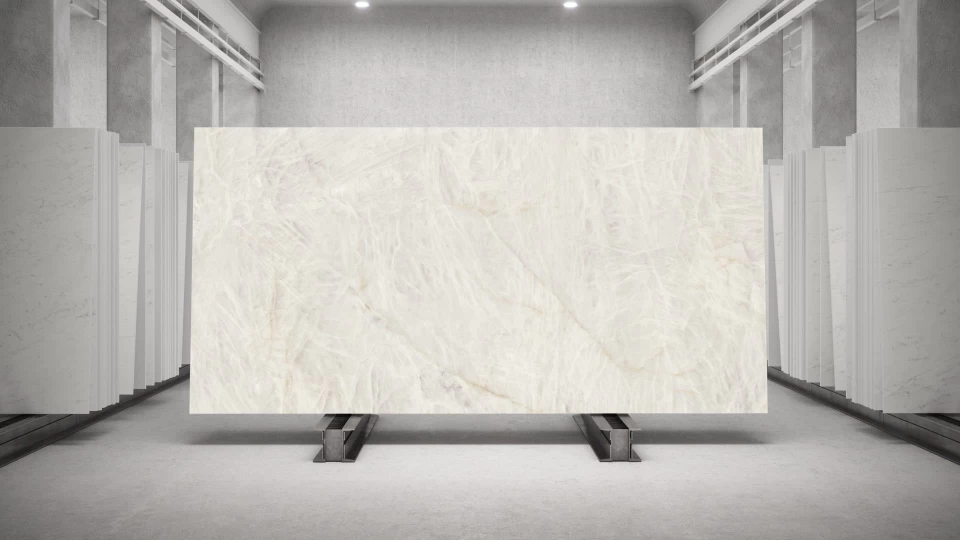 Crystal White
160x320 cm - 63″x126″ (Rectified monocaliber)
Polished
6 mm
- Bookmatch
162x324 cm - 63¾″x127½″ (Not rectified)
Polished
12 mm
- Bookmatch
159x324 cm - 62¾″x127½″ (Not rectified)
Polished
20 mm
- Bookmatch