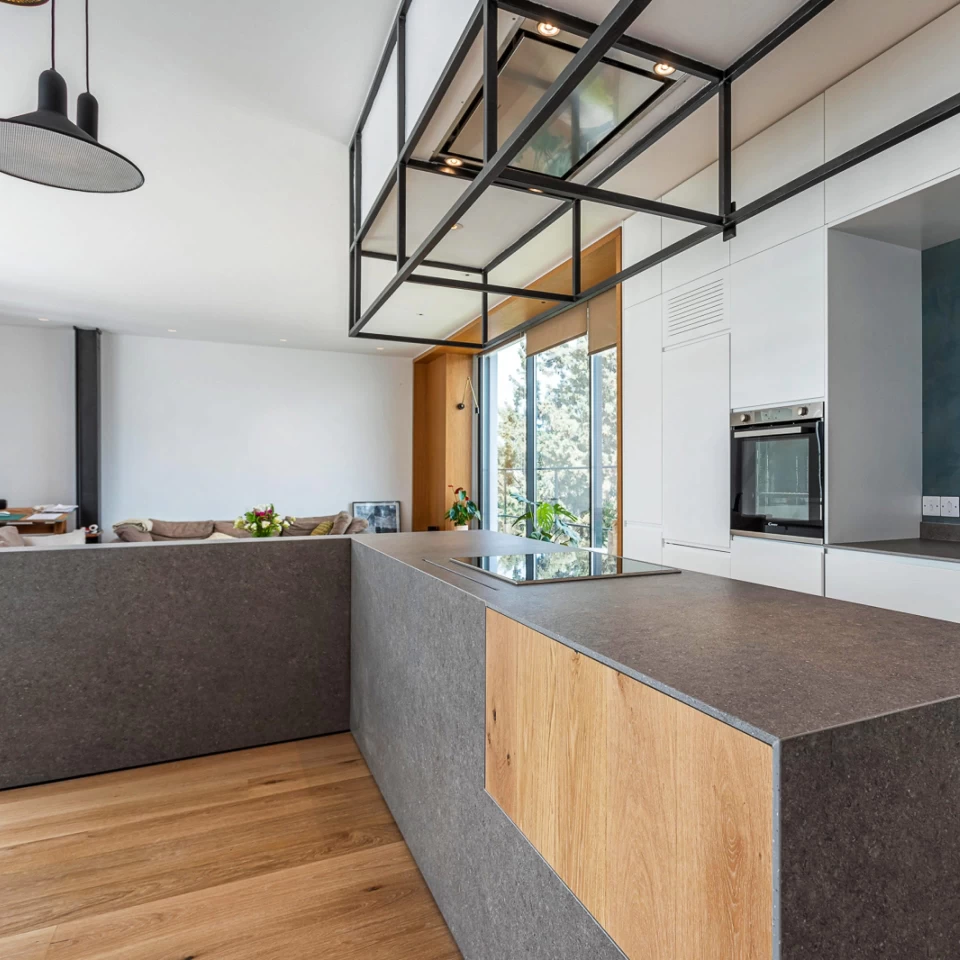 Gregoriou Project
A modern and functional kitchen with Atlas Plan porcelain stoneware
The balance between performance and contemporary aesthetics

A modern and functional environment, dominated by the scenic presence of an island with an

extension that separates the kitchen area from the living room.

The Kone Grey Atlas Plan stone effect slabs cover surfaces combining all the technical advantages of porcelain stoneware - resistance, safety, healthiness - with a strong

and contemporary aesthetic. The use of the full-body slab ensures an extraordinary material continuity between the surface and edge of the slabs, emphasising the stylistic strength of the design.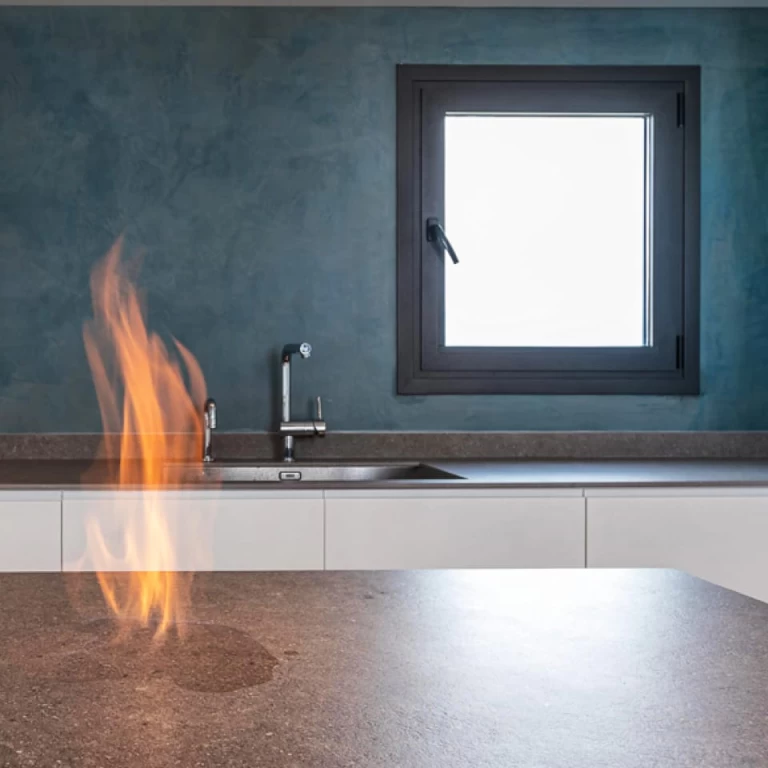 The strength of stone, the emotion of light
A grey background micro-structure embellished with shiny dots and anthracite details of Kone Grey make this a strikingly contemporary product. The living energy of stone infuses the room with warmth and emotion.
Other projects you might be interested in