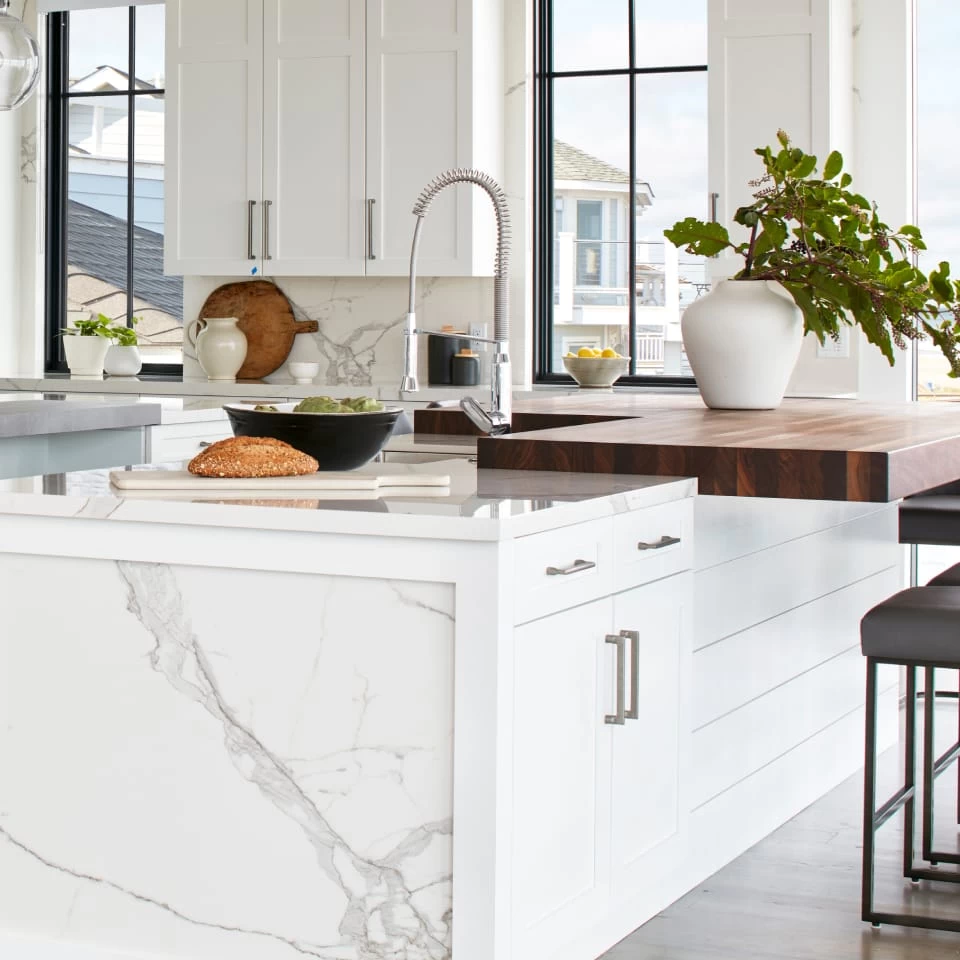 Hunter-Oursler Project
Atlas Plan porcelain stoneware surfaces for an open space kitchen with ocean view
Space: Kitchen
Country: USA
Designers: Kristi Hunter⁠⁠ - Marnie Oursler
Photographer: Dana Hoff⁠⁠
Distributor: Gramaco
Official Fabricator: Classic Granite & Marble
A kitchen with an ocean view

A beautiful private residence with an open-space living area consisting of a living room, dining room and kitchen. The view of the ocean, with its large windows blurring the boundaries between outside and
inside, infuses the spaces with an extraordinary brightness, also enhanced by the subtle colour palette.
An interior design project characterised by the striking combination of different materials: Calacatta Extra marble-effect porcelain stoneware slabs as the surface for the backsplash, tops
and sides of the islands; Boost Smokeconcrete-effect slabs for the snack table.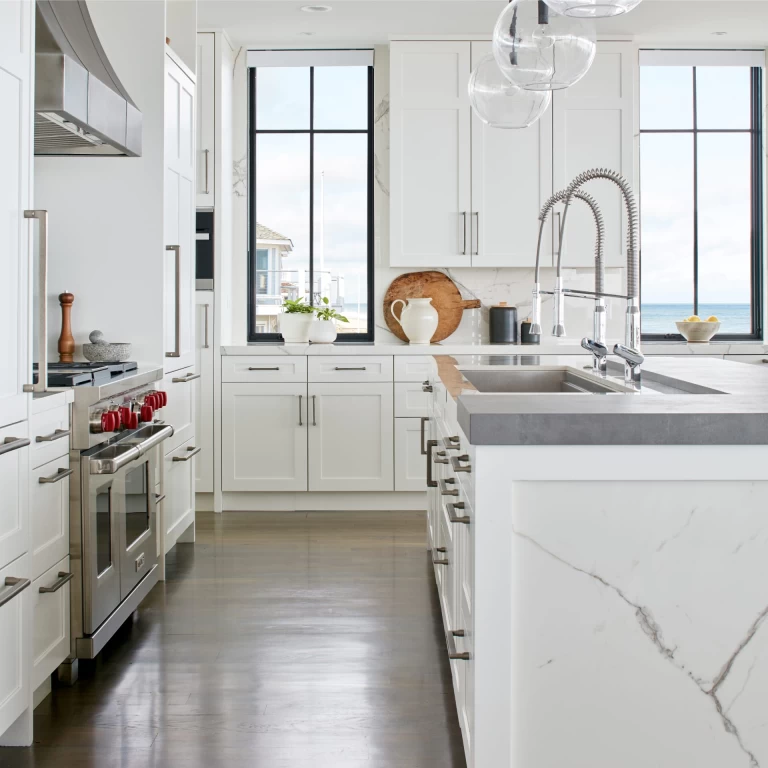 The white of the marble effect of Calacatta Extra Atlas Plan enhances the brightness of the room and makes the spaces even more harmonious, sophisticated, elegant; the grey of the concrete effect of Boost Smoke Atlas Plan adds a contrasting contemporary industrial accent.
Surfaces used
For this kitchen, Calacatta Extra Atlas Plan was chosen for the backsplash, the tops and sides of the islands, while Boost Smoke Atlas Plan was chosen for the snack table. A project that emphasises the extraordinary versatility and matching possibilities of Atlas Plan porcelain stoneware, which can be used to enhance spaces and environments through style choices in contrasting materials or colours.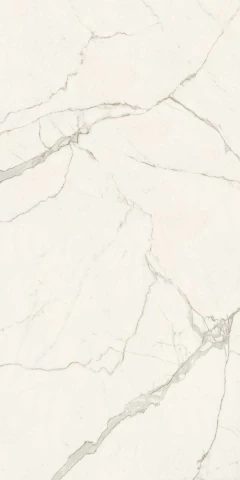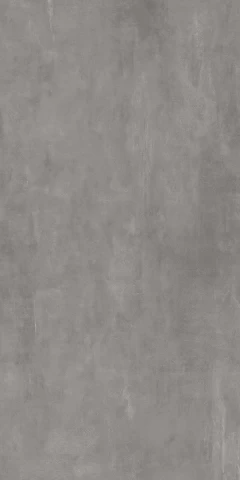 Other projects you might be interested in