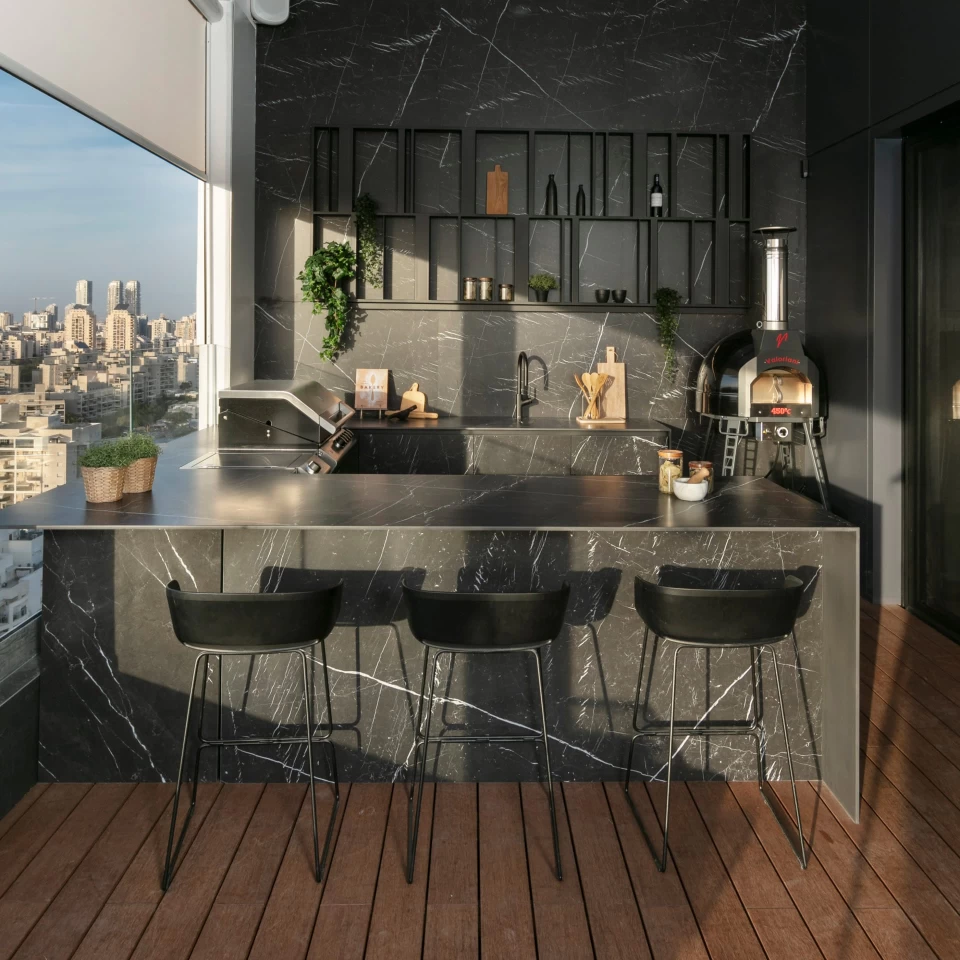 Tal Elimelech Project
Outdoor kitchen with Nero Marquina surfaces by Atlas Plan
Space: Kitchen
Country: Israel
Designer: Tal Elimelech
Photographer: Elad Gonen
Distributor: Dan Marble
Official Fabricator: Segev Carmel Stone
Exclusiveness and contemporary lifestyle
A project of an outdoor kitchen that transforms the veranda of a modern flat in a refined lounge area, perfectly balanced between exclusiveness and contemporary lifestyle.
Wall, peninsula, sink, doors, worktops and front panels are entirely clad in Atlas Plan Nero Marquina: a striking total-look effect that matches the furnishings, decoration elements, accessories and finishes with a hi-tech accent and the wooden floor that warms the room by recalling the naturalness of the open air.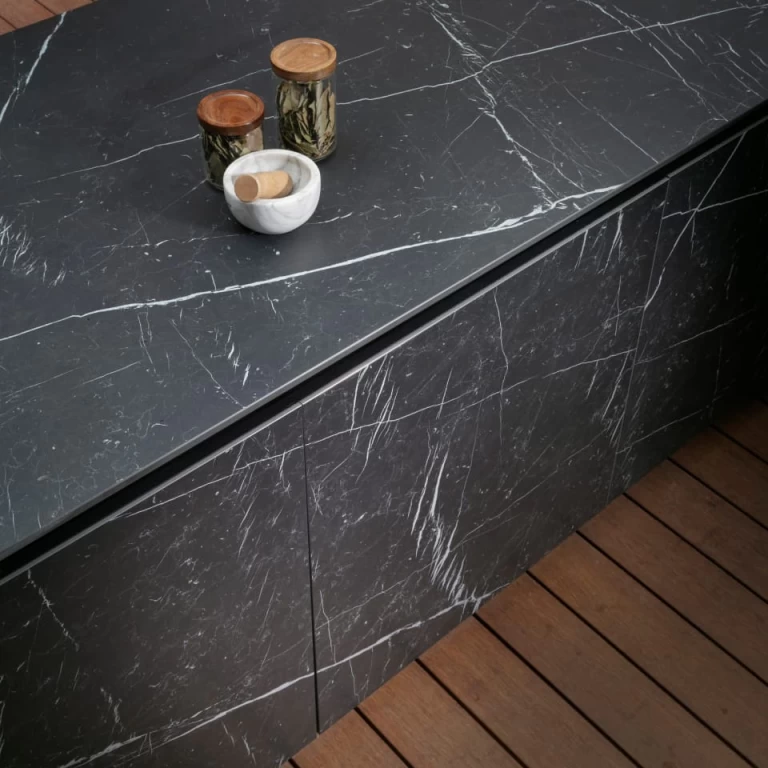 Decorating with Atlas Plan surfaces
The Nero Marquina marble-effect porcelain stoneware surfaces dress rooms like a real furnishing element: the deep, natural and compact black, crossed by irregular white or grey veins, results in a setting of great aesthetic and emotional impact.
Surfaces used
An interior design project that enhances the expressive and compositional potential of Nero Marquina marble-effect porcelain stoneware slabs that can be used to clad any type of room and surface thanks to the presence of different thicknesses and finishes in the range.
Other projects you might be interested in