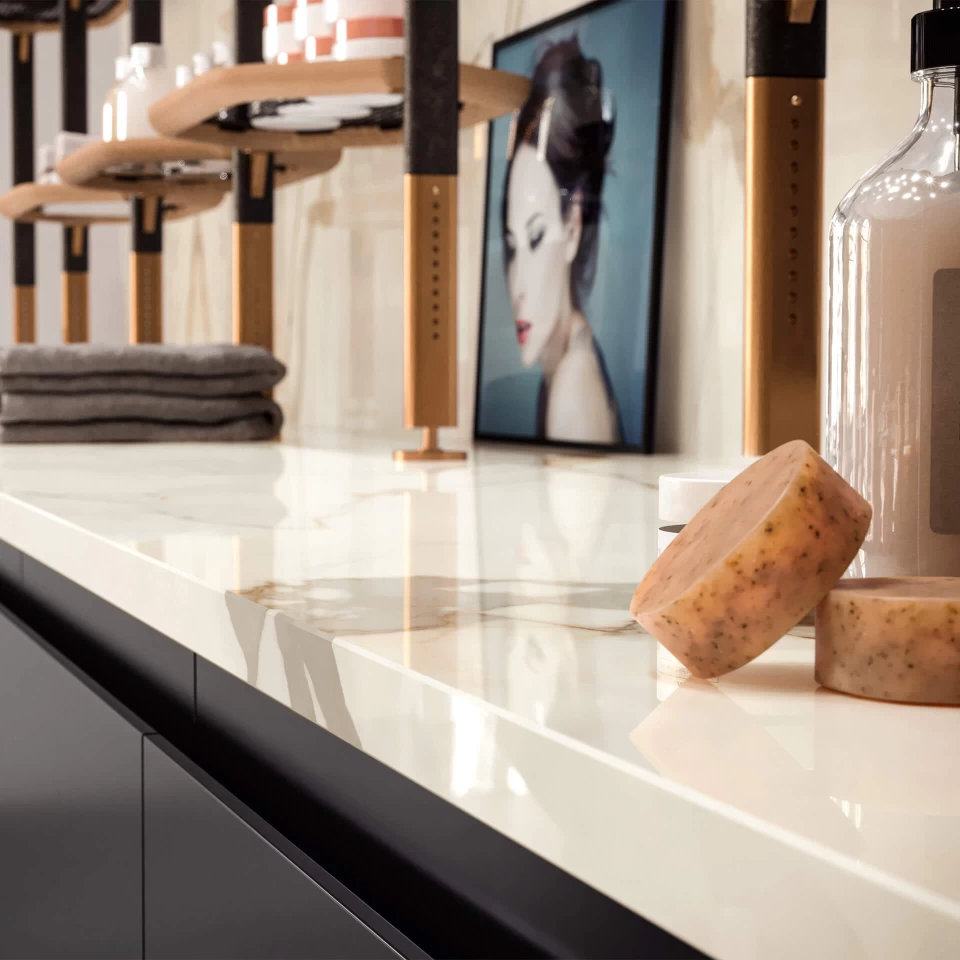 Modern marble effect bathroom
Decor styles come and go over the years, but marble has survived them all with its seductive elegance. Marble surfaces are sometimes resonant of classical themes, but they can easily be adapted to today's modern styles; here are some furnishing and cladding ideas for a modern marble effect bathroom.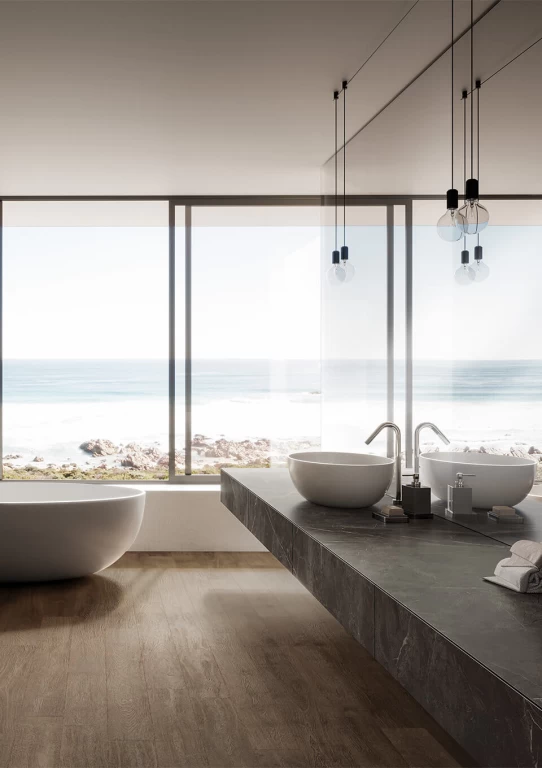 Porcelain stoneware: the perfect material for flooring and cladding
The bathroom is one room in the house that's subject to frequent use and constantly under stress, not just from humidity but also from soap and toiletry products that can damage the surfaces. With a modern marble effect bathroom in porcelain stoneware you get all the beauty of marble without the problems of an easily-damaged, porous surface that usually go with it. Stoneware is the perfect material for flooring and cladding because it's waterproof, resistant to thermal shock and retains its beauty unaltered over time. It's also very easy to maintain. If you're unsure about how to clean porcelain slabs you'll be happy to know that all you need is a warm, damp cloth because it's an extremely hygienic material designed specifically for use in environments like bathrooms and kitchens.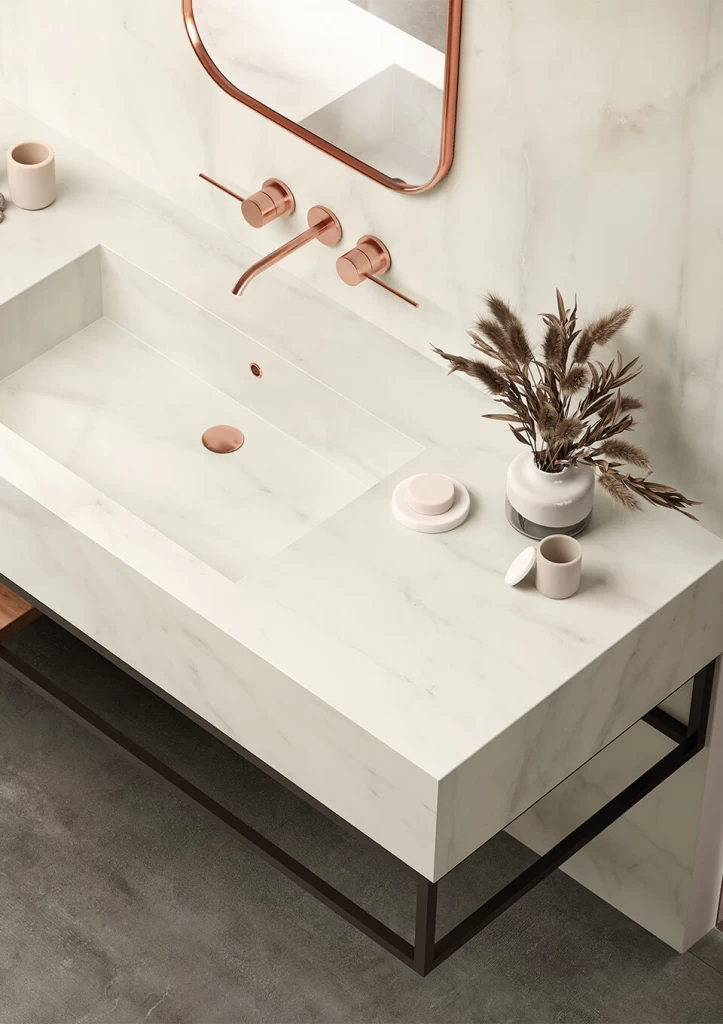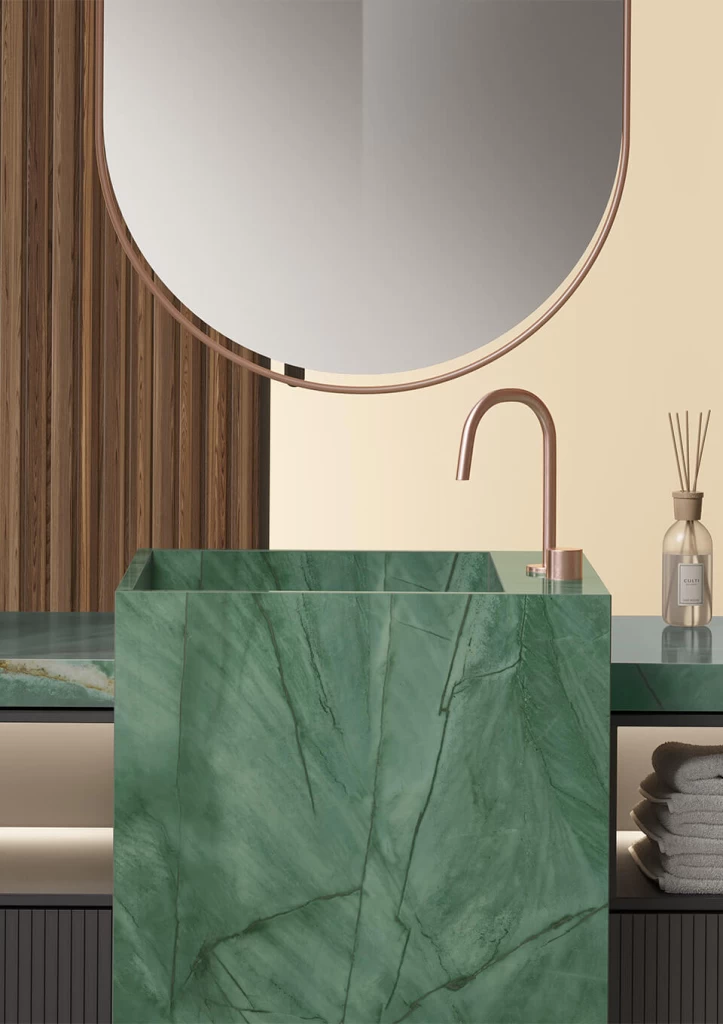 Porcelain stoneware is highly versatile. It comes in a variety of colours and finishes and there are lots of ideas for creating a totally unique marble effect bathroom. If you're aiming for a warm, welcoming environment you could choose white porcelain panels enhanced with a light veining, and add some stylish brass taps.
Alternatively, you could opt for a combination of different finishes. A bathroom in green marble-effect stoneware with wood-effect flooring is sure to impress; the natural wood grain will enhance the details and the counter tops.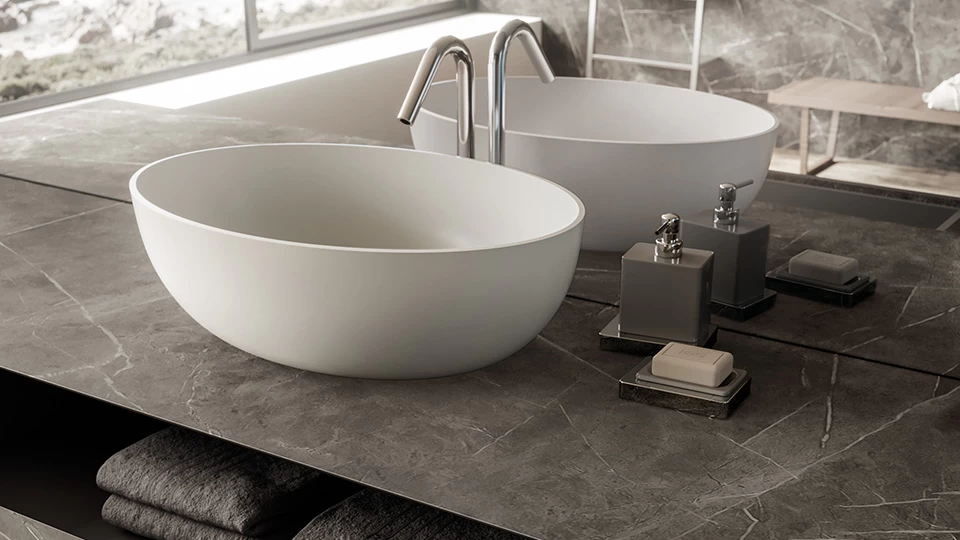 For a bolder approach you could go for grey marble effect stoneware. Dark colours are often disregarded as small bathroom ideas because they're considered dark and gloomy, but they could be the ideal choice for a vibrant, modern look that's also functional.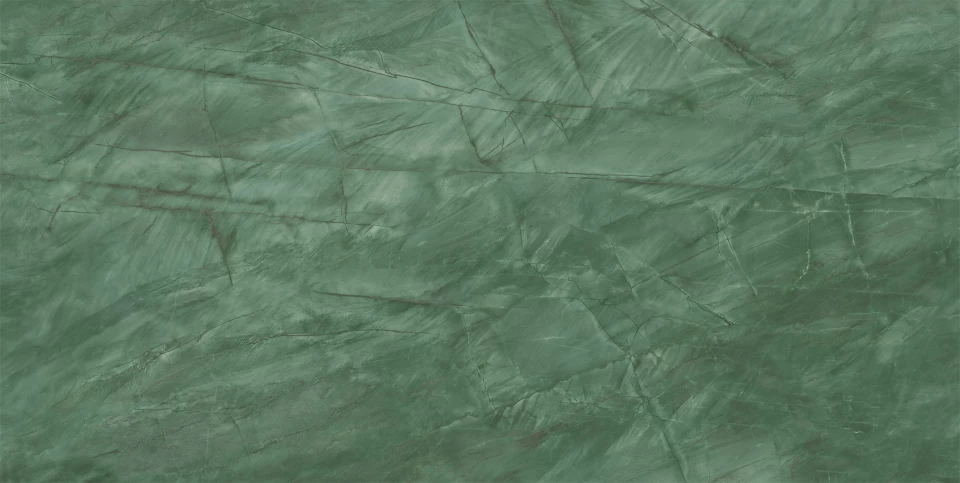 A modern marble effect bathroom in a truly contemporary design can also move away from the more classic lines normally associated with marble. Green marble porcelain stoneware is a failsafe choice if you want to create an unusual effect that's also elegant and confident. Use it to embellish various items such as counter tops and wash basins, or go full-on by cladding all the walls in green marble effect for a look that's totally unique. For a more restful, relaxing environment you might choose a beige marble effect bathroom with finishing touches inspired by warm, desert tones.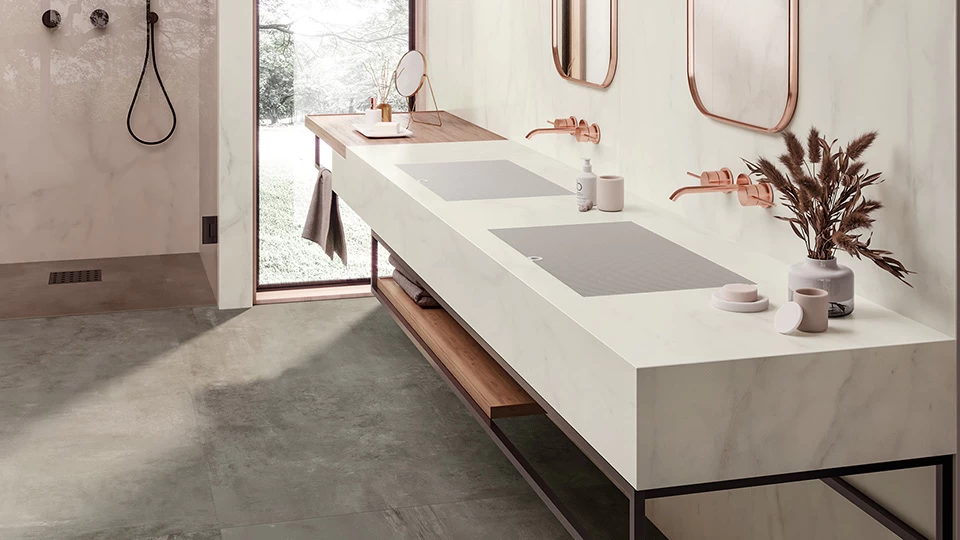 Marble effect bathroom furniture: a few tips
Marble effect bathroom furniture is the ideal solution for exquisite, impeccable appeal, but there's no need to sacrifice practicality, which is essential in an environment as crucial as the bathroom. The choice of bathroom furniture is crucial, as is that of the flooring and walls, and that's why it's important to bear in mind certain considerations as well as personal preference, such as the size of your bathroom, any additional facilities in the house, and who the main users will be. A few tips:
Work out the arrangement of the furniture carefully. In a long, narrow bathroom, for example, you could position the shower - possibly a walk-in one - against the shorter wall, where you normally find the window. This is a contemporary idea that finds favour with designers as it allows the choice of a contrasting marble effect finish for the shower walls, and it's an excellent way to reorganise the space for greater functionality.
Make the greatest use of height, especially if it's the only bathroom in the house. In this case the furniture arrangements may also need to accommodate the airing cupboard, so it's important to include items that are spacious but in keeping with the overall effect. The best option may be to choose furniture, flooring and wall cladding in the same marble effect shade.
Made-to-measure solutions. The needs of a family with children are different from those of a single occupant in terms of both space management and visual effect. Any arrangement is possible with marble effect porcelain stoneware bathroom furniture, which combines practicality with a robust, durable material and a remarkable visual aesthetic that satisfies everyone's idea of the perfect bathroom.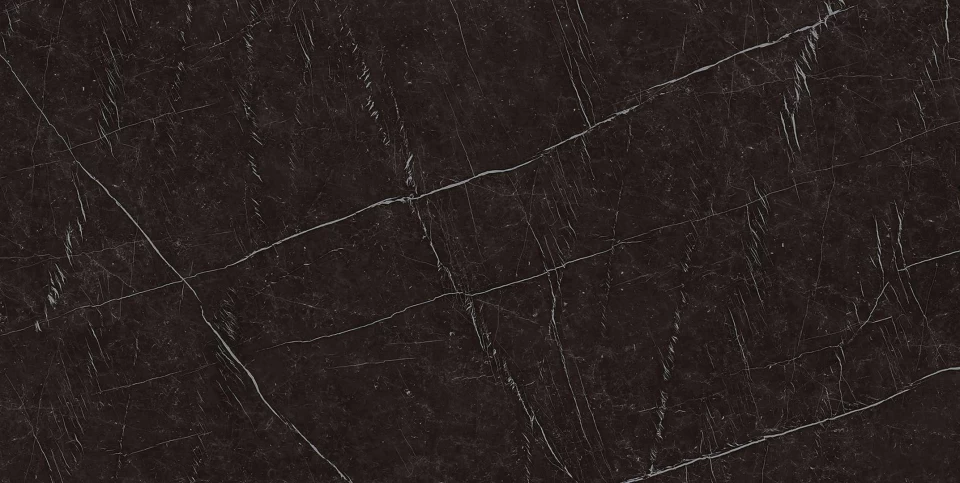 What's the perfect cabinet for a marble effect bathroom?
A bathroom cabinet is an essential item of bathroom furniture, so the choice of cabinet in a marble effect bathroom should not just be dictated by functionality, it should also reflect the taste and personality of the people who will be using it. A black marble effect bathroom cabinet with sculptural, rectangular lines will convey a decisive, resolute atmosphere, especially if it contrasts with the wall cladding.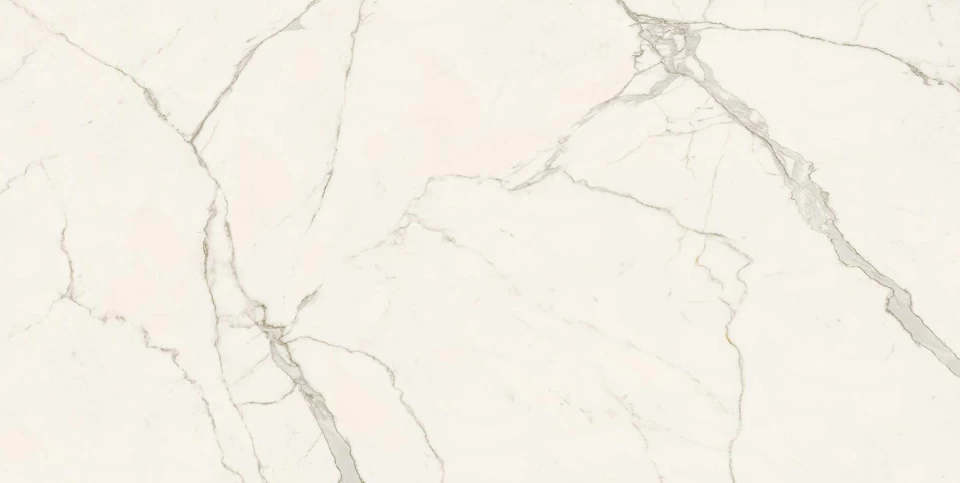 If you don't want to stray too far from the traditional white cabinet but are looking for something classy yet spacious, you could opt for a white marble effect cabinet with handy drawers, suspended above the floor for a more elegant, ethereal look.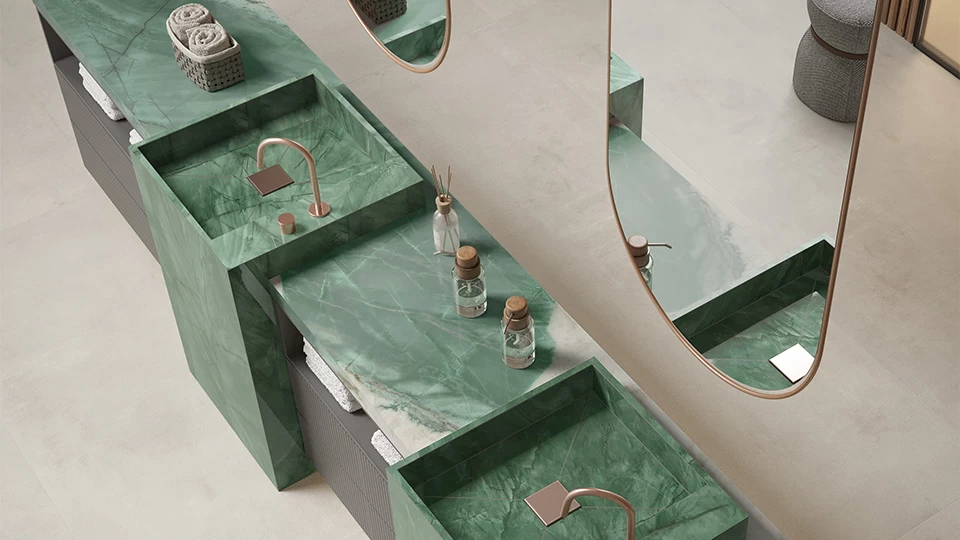 If you have a larger bathroom you might consider the idea of a marble effect cabinet incorporating a double wash basin. This desirable, iconic style will allow every member of the household to have a space of their own.