Space: Kitchen
Country: Israel
Architect: Elisheva Kobi
Photographer: Itzik Abihatsira
Distributor: Dan Marble
Eclectic and functional environments
An open-plan kitchen perfectly integrated into the living space, for a dynamic interior design in the composition of space and eclectic in style and materials.
The aesthetic harmony is underlined by the White Cloud marble-effect porcelain stoneware slabs used for the kitchen worktops, backsplash and side panels that create an interesting play between the different materials and at the same time give stylistic continuity to the room.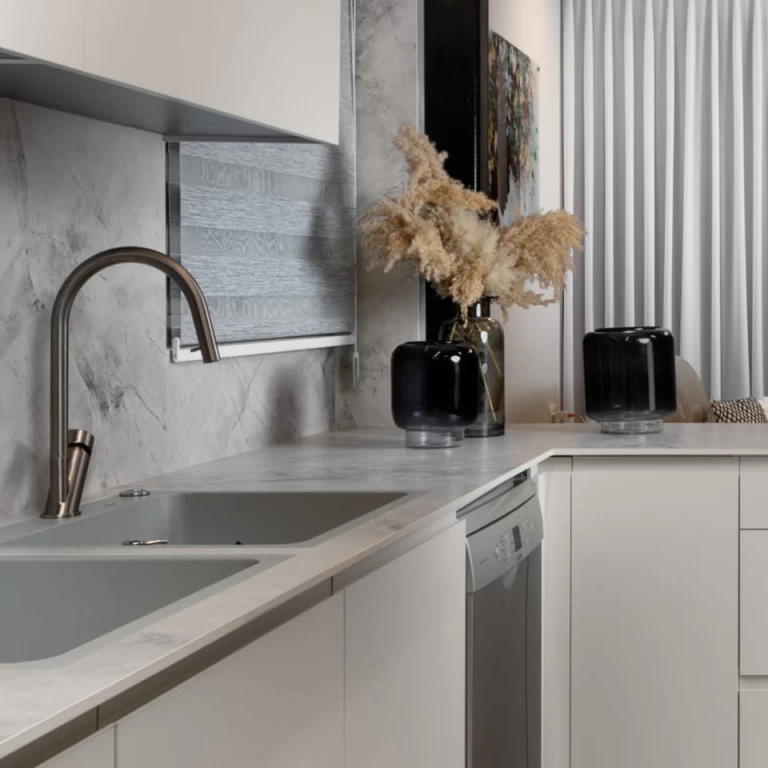 Inspired by one of the world's most popular quartzites, White Cloud by Atlas Plan presents a very light grey background crossed by fine white veins and deeper veins reminiscent of cloud ripples. A material that moves surfaces with refined delicacy.
Surfaces used
The marble-effect porcelain stoneware White Cloud is characterised by its great versatility. Its expressive yet delicate grey shade makes it suitable for all kinds of projects and applications, in residential, commercial and public spaces.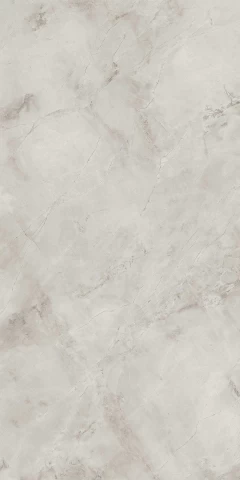 Other projects you might be interested in