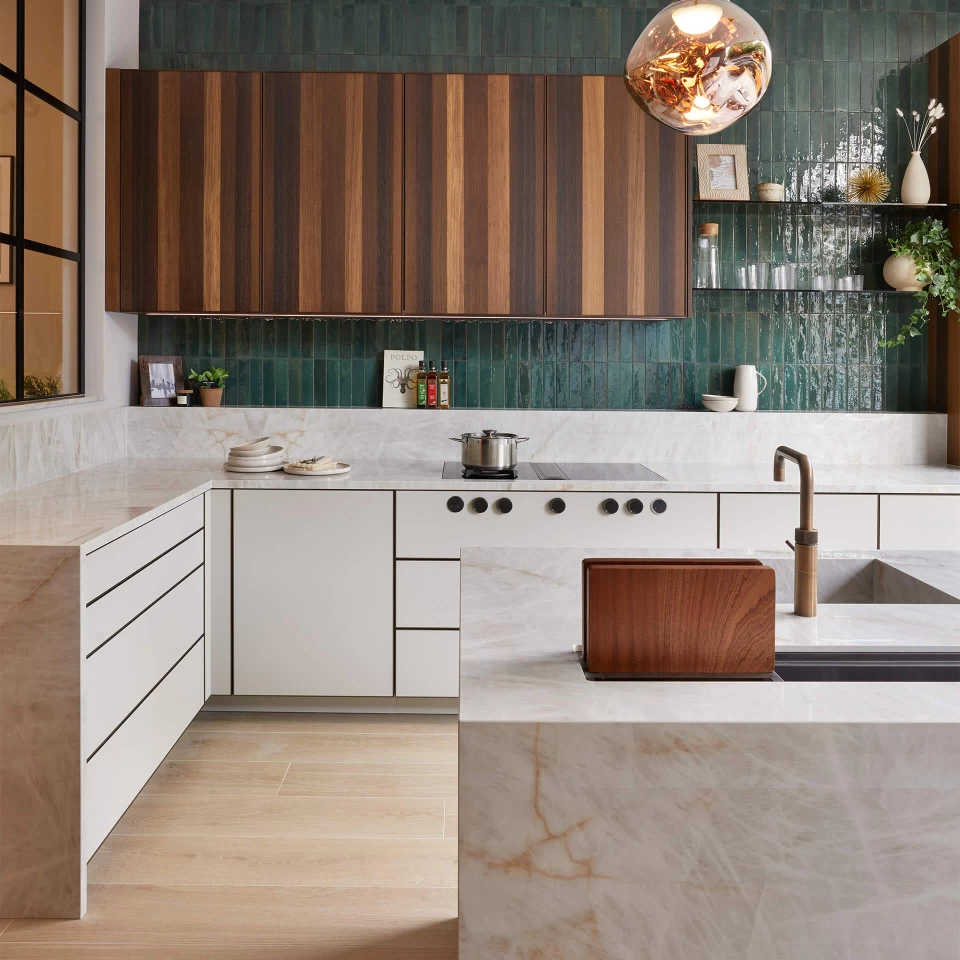 Poggenpohl Hampstead Project
Elegant and contemporary kitchen with Atlas Plan porcelain stoneware
Aesthetic and high performance
A kitchen showroom that highlights the extraordinary versatility of Atlas Plan large porcelain stoneware slabs, capable of integrating into any furnishing project and synthesising design, aesthetic quality, practicality and performance in every surface: worktops, sink tops, islands, backsplashes.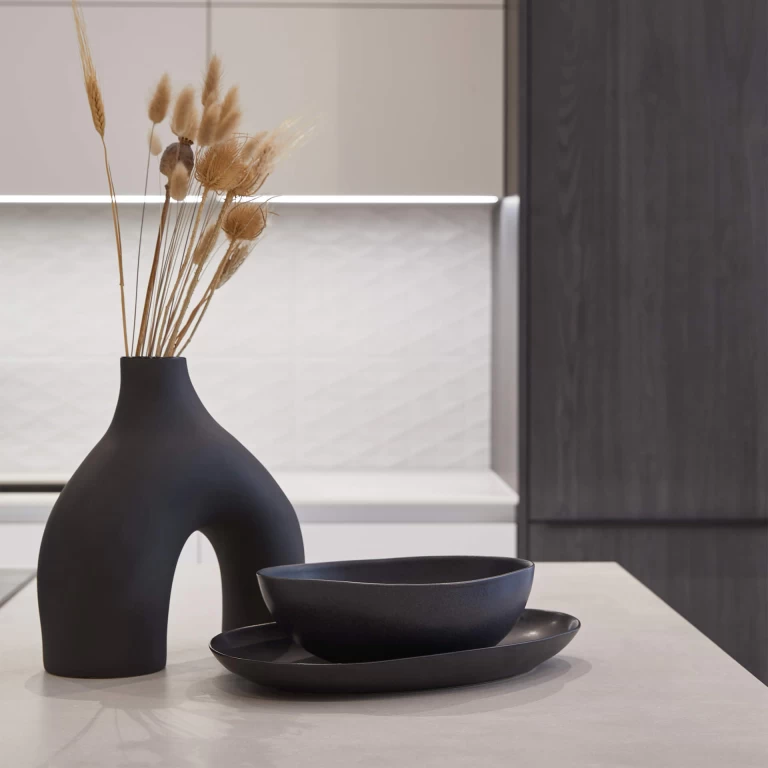 A unique material for countless variations of style
From the decorative marble effect of Desert Soul, with its extraordinary intertwining of veins and spots of colour; to the light, delicate and precious background of Crystal White; to the milk white of Calacatta Imperiale crossed by sinuous and iridescent veins; to the concrete effect of Boost White that combines the sophistication of white with the textural effect of concrete: each surface becomes the absolute protagonist of the kitchen.
Surfaces used
The Polished finish enhances the large marble-effect porcelain stoneware slabs by highlighting their graphic patterns, the light and colour nuances. The 12 mm thickness is suitable for covering all types of surfaces, residential and commercial, expanding the possibilities of coordinated design.
Other projects you might be interested in