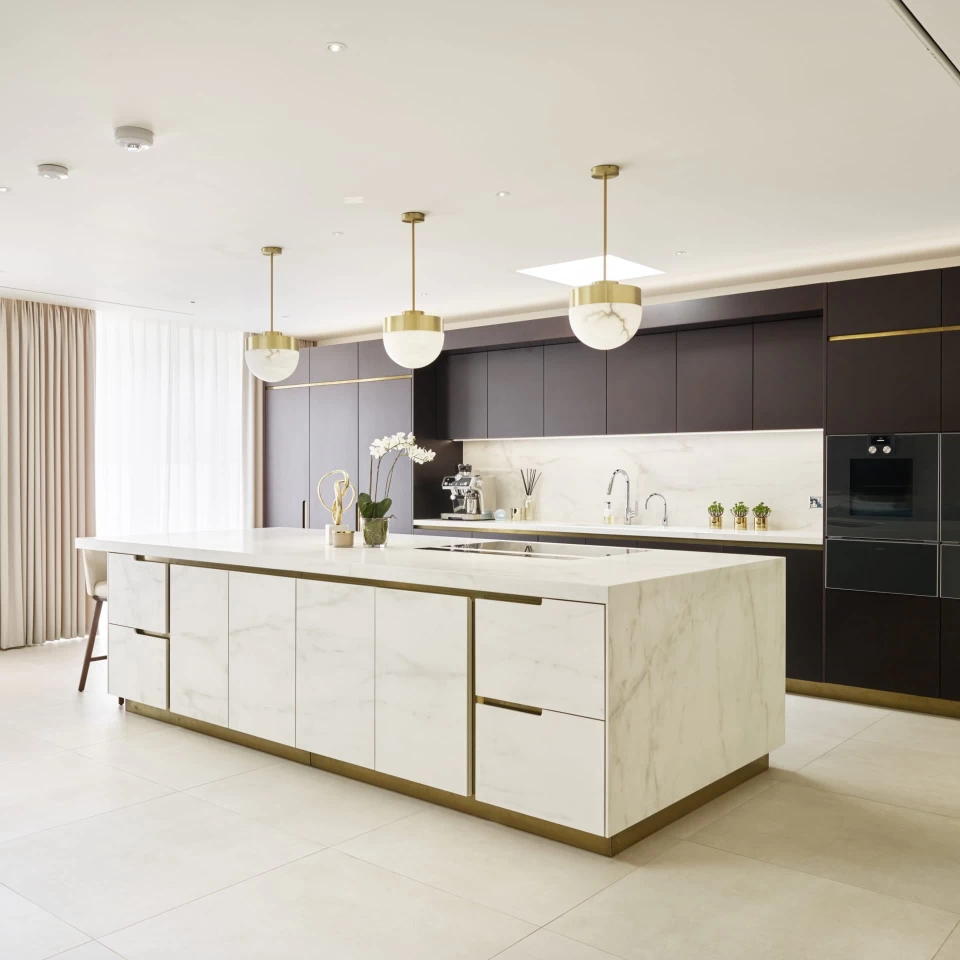 Project Point 5
Design and refinement in the kitchen with Calacatta Delicato by Atlas Plan
Harmony of surfaces
A kitchen that expresses a perfect synthesis of design and materials: the Wengè wood veneer, complete with brass and liquid metal details, blends in an aesthetic combination of unusual beauty with the Calacatta Delicato marble-effect porcelain stoneware surfaces by Atlas Plan.
The project is overlooked by the scenic central island, with the front side designed by specially curved doors for handle grip that set off the liquid brass metal finish, elegantly recalling the decorative and chromatic details of the room.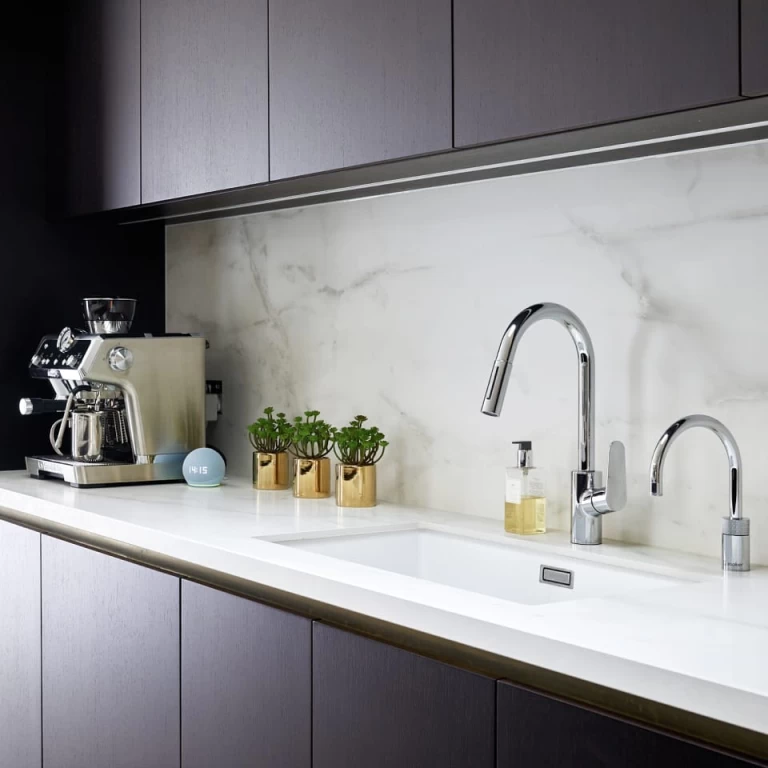 Elegance and refinement
Calacatta Delicato by Atlas Plan recreates on its surface the characteristics of the Apuan marble Calacatta Michelangelo. A warm, pale and bright white background, furrowed in transparency by a few rare slim pale-grey veins for a sophisticated and modern looking room.
Surfaces used
The large Calacatta Delicato porcelain stoneware slabs by Atlas Plan combine the expressive power of marble with the refinement of the surface, enhanced in this kitchen project by the Silk finish that increases the tactile sensation of beauty, refinement and exclusivity.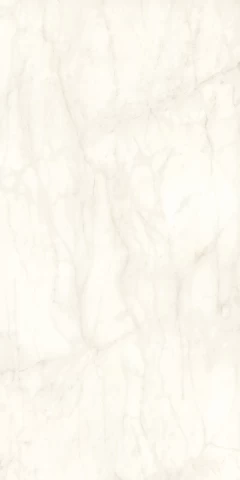 Calacatta Delicato
See the product
Other projects you might be interested in